Seamus Coleman will now have to spend a long spell on the sidelines after breaking his leg after a horror tackle from Wales' Neil Taylor during Ireland's 0-0 draw with Wales in the World Cup qualifier clash.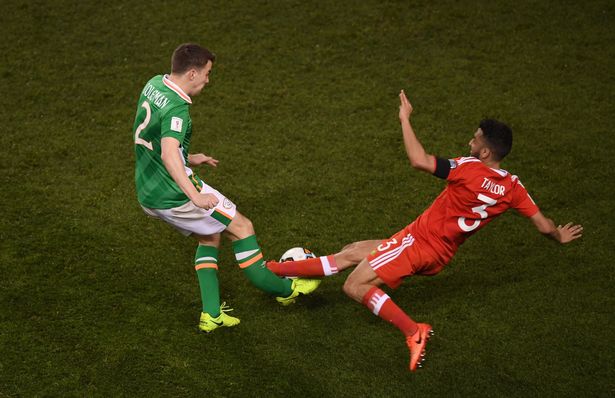 The Everton defender left the pitch on a stretcher after Aston Villa left-back was handed a straight red card for the horror tackle.
Coleman had to be given oxygen as he lying on the pitch in pain, before being rushed to the hospital for surgery.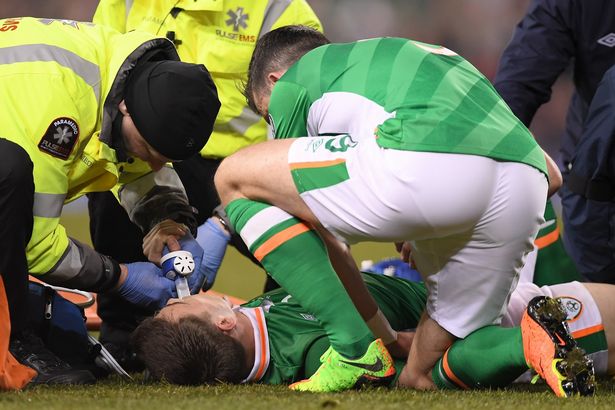 Team-mate Shane was quick to rush to Coleman's side and put his face close to his friend's in order to prevent the Everton defender from seeing the broken limb.
And now it is understood that Coleman will not be available for Everton in the rest of their campaign this season and Ireland boss Martin O'Neill described the horror injury as "a bad break".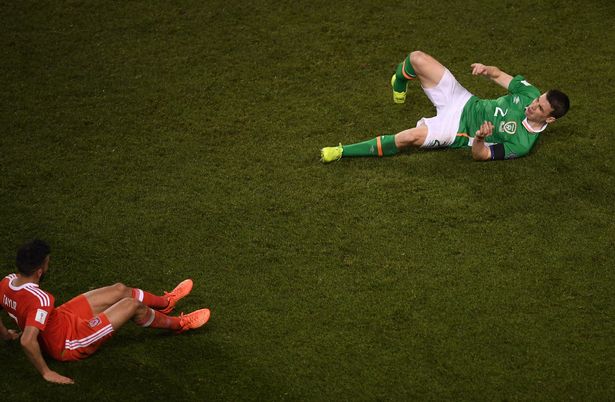 There are possibilities that the Irish captain might not be able to return to the football pitch this calendar year, if his country's and club's worries be confirmed after the surgery.
Coleman had arrived at Everton in 2009 for a transfer fee of only £60,000 and eventually he proved his mettle to earn a crucial role in the Toffees' defence.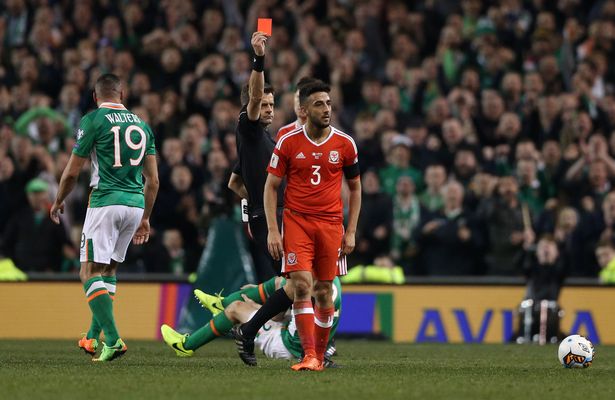 He has made 26 appearances in the Premier League for Everton this season and the 28-year-old has earned 43 caps for his country and with one goal to his name in the international circuit.
He is a huge fan favourite at the Goodison Park and so far he has earned 247 appearances for Everton.
This was the second injury setback of the evening for Everton boss Ronald Koeman as James McCarthy failed to feature in the game due to a muscle problem.
Republic of Ireland boss Martin O'Neill said: "It's a bad break and Coleman, who is a fantastic player, it's a major blow for the lad himself, it's a major blow for Everton."
"It wasn't the best challenge in the world, I haven't seen it back, he's gone to hospital and I think it's broken."
"I saw Seamus' reaction immediately, he was holding his leg up and it didn't look good."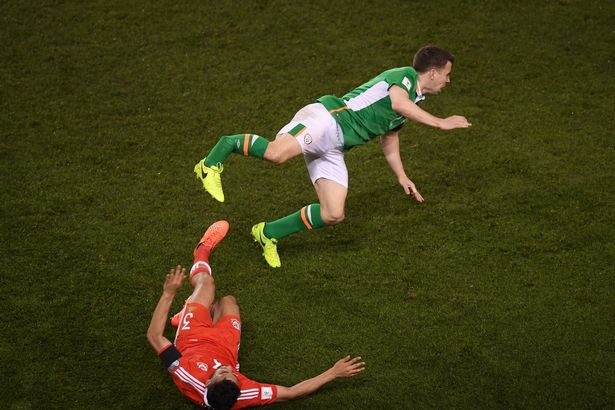 Experienced Ireland star John O'Shea said: "Fingers crossed for Seamus. We just have to wait and see."
"Our thoughts are with him, we know the type of boy he is and he will come back bigger and stronger. He has a fantastic attitude."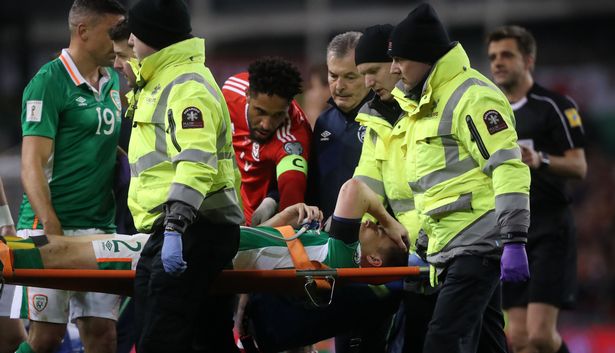 Wales manager Chris Coleman said: "Neil Taylor is devastated himself. He went across to the home changing room but I'm not sure Seamus was there.
"Neil is not that type of player, he's had a serious injury himself."