Shocking video emerges the burst up between fans and Marseille full-back Patrice Evra. Uncle Evra appears to run towards the supporters section and then targets one of them – before the 36-year-old is sent off and then seen posing for selfies in the home crowd.
Former Manchester United player Patrice Evra was involved in a vicious bust up with his own fans before a Europa League match against Portuguese side Vitória de Guimarães.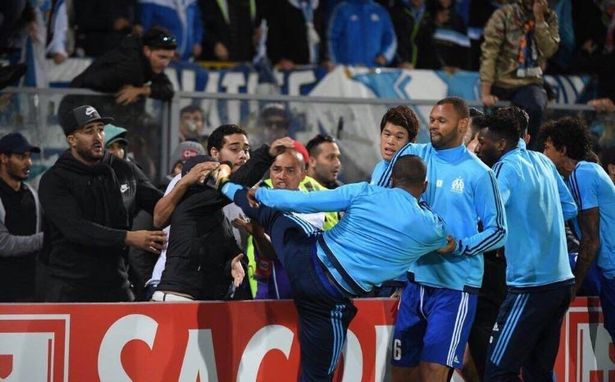 Marseille players appeared to clash with their own supporters ahead of the Europa League match.
After taking abuse from his own fans for 30 minutes before the game even kicked off, things got worse after players warm up.
Patrice Evra is in very very big trouble here. You can see him kick a person in the chest in the EL. pic.twitter.com/ZA6yQrbnW5

— Sam (@Special1JoseM) November 2, 2017
The players went over to the visiting fans – who had also let off flares – and angry full-back Evra aimed a karate kick at one of them, much like the famous incident where fellow Frenchman Eric Cantona karate kicked a Crystal Palace fan.
Evra was then sent off before the game even began and was forced into the home stand to watch the rest of the match.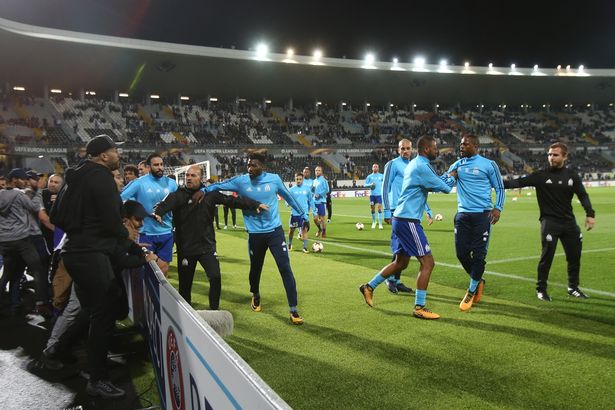 He was among one of the six substitutes Rudi Garcia could have used for the match.
Amazingly the Frenchman was later seen posing for selfies with young fans in the stand.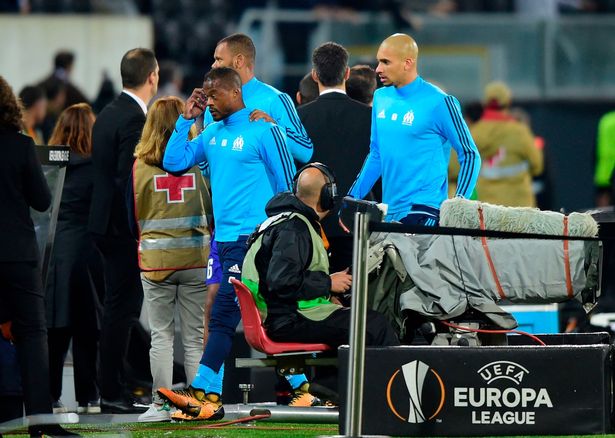 According to tweets from journalists at the match, Evra had been victim of insults from the Marseille supporters for a long-time.
Fans are apparently unhappy with the 36-year-old's performances this season and even broke through the barriers at the Estadio D Afonso Henriques to confront him.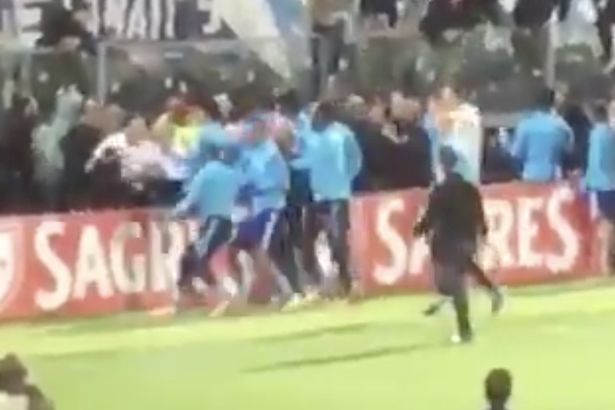 Marseille boss Rudi Garcia had his say on the incident, he taunted the fans, but still criticised Evra's actions.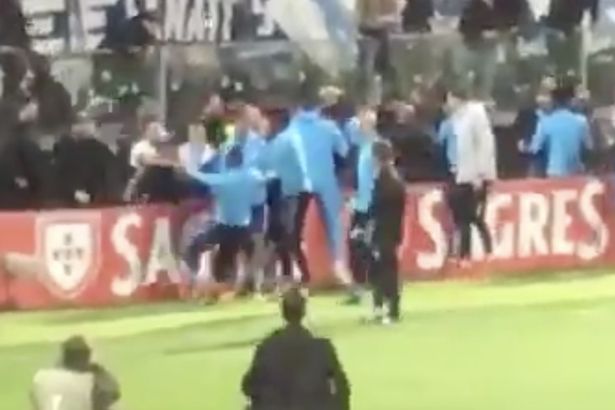 "Pat has experience and he must not react, it's obvious," Garcia was quoted by L'Equipe as telling BeIN Sports.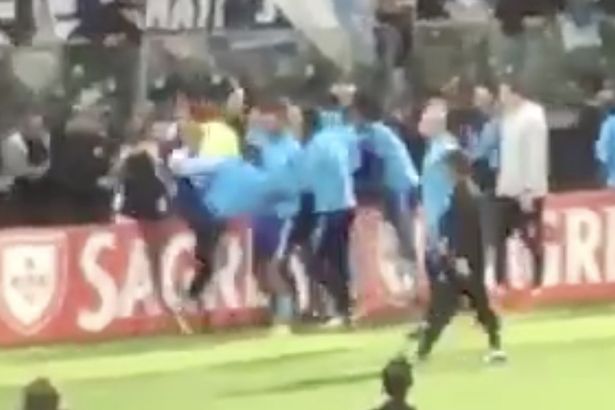 "Patrice is a more than experienced player and we cannot respond to insults so low and so incredible because they come from one of our supporters."
On the fan, Garcia said: "He is not a supporter of OM, because you cannot insult your own players, you have to be behind everyone."
Some on Twitter came out in support of Evra, with one user tweeting: "Evra had every right to do what he did. he was getting verbal abuse for 30 minutes before kick off. He's going to erupt."
Evra is now the first player ever to be sent off before a match in Europa League since 2009.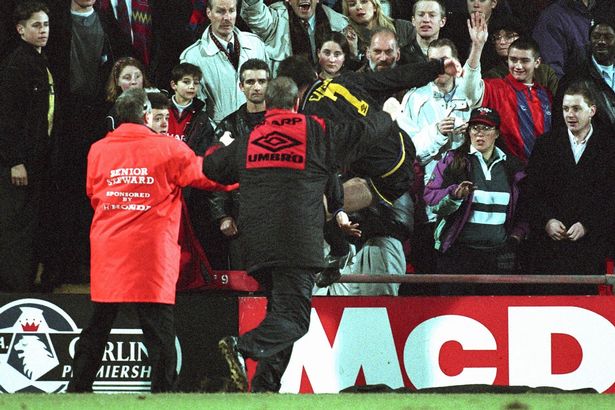 The club on the other hand released an official statement after the game: that Patrice was been sent off over "an altercation with supporters during the warm-up", although nothing was mentioned about the kick.
Evra is set to face a three-match ban following a red card and the club is set to face a big fine by UEFA.
However, uncle Evra is certainly going to be hit by a long-term suspension.
Marseille went on to lose the game 1-0 with Christopher Hurtado scoring the only goal after 80 minutes. Marseille also had Boubacar Kamara sent off.
Evra, who has won five Premier League titles and the Champions League with United, joined Marseille from Juventus on a free transfer in January.