FIFA have now set up an investigation into Barcelona superstar Lionel Messi after the Argentine forward was accused of shouting "f*** off, your mother's a c***" at a match official.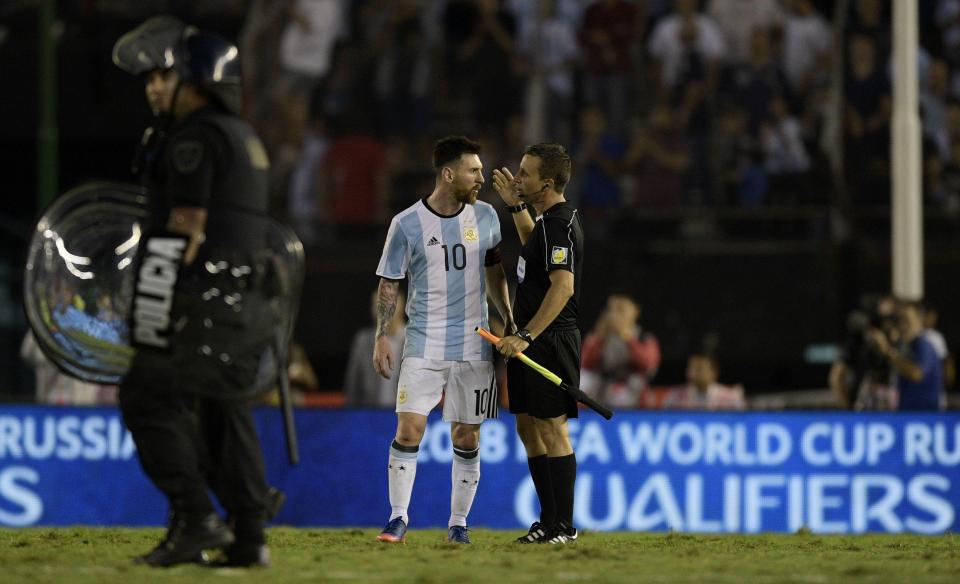 Messi had clinched the goal as Argentina outplayed Chile 1-0 in the World Cup qualifier clash in Buenos Aires last Thursday.
And now the 29-year-old is facing the ire of world football's governing body after they picked his case of using abusive language at two assistant referees.
The video footage of the match shows Messi challenging linesmen face-to-face and slamming them with his sharp tongue.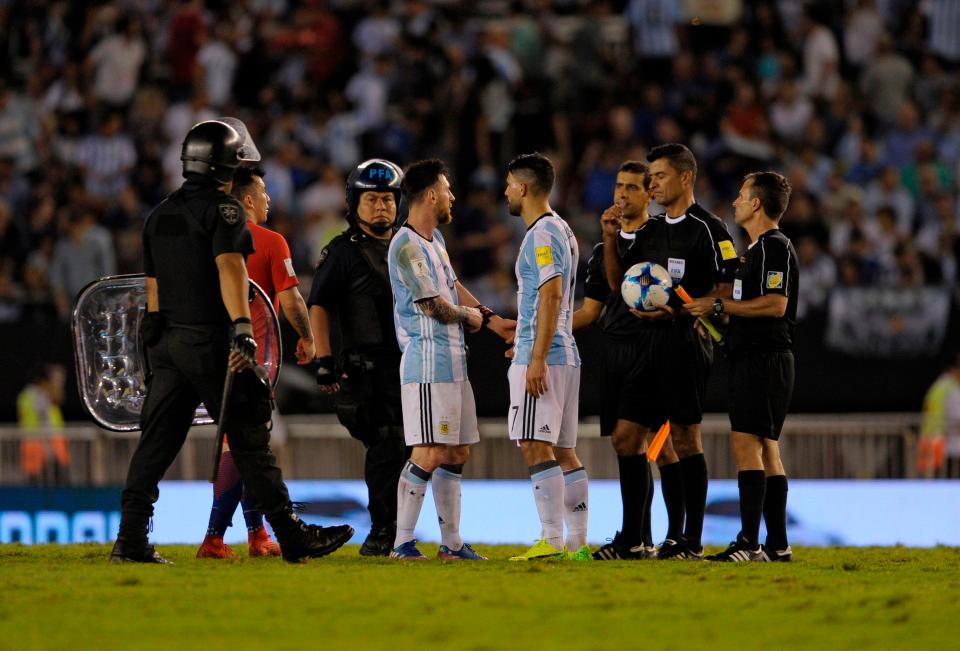 It is now believed that the incident with the assistant refs Marcelo van Gasse and Dewson Silva have not gone down well with the men upstairs.
Messi was involved in a heated exchange with Van Gasse during the match and was also spotted holding a furious conversation with the other linesmen Silva after the match.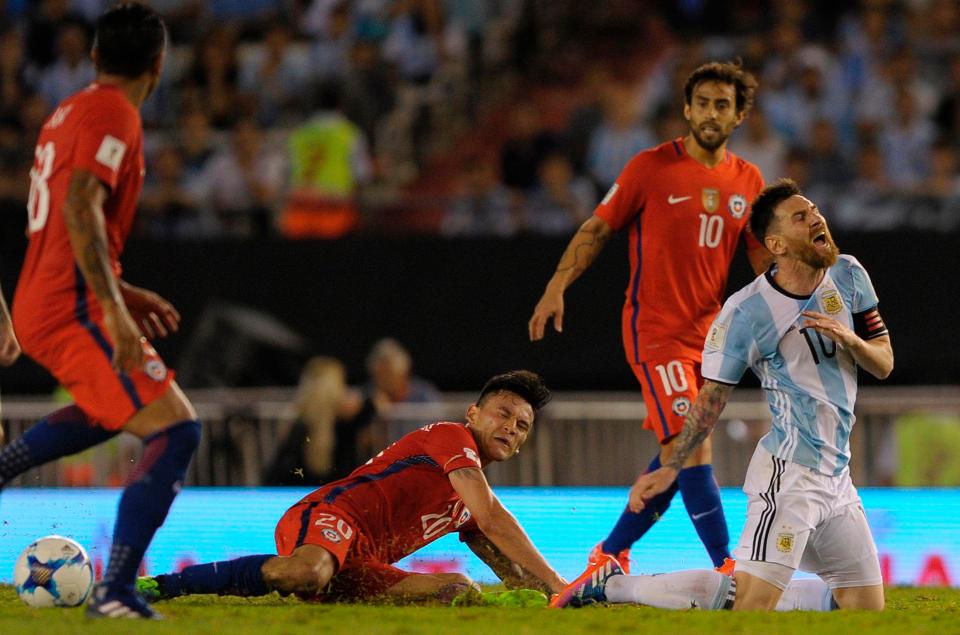 Initially match referee Sandro Ricci did not depict the incident in his official match report to Comnebol, but on Monday he changed his mind and sent a further comprehensive report which included details about all the chaos.
In a very high-octane and neck-to-neck battle with arch rivals Chile, Messi's comments were clearly spotted on camera and now it means that the governing body will take the final call through its disciplinary committee.
And Messi now would face a ban if he is proven guilty of abusive language. Argentina will now lock horns with Bolivia on Tuesday night and any decision is needed to come out soon.
Argentina Football Association vice-president Armando Perez said: "If he behaved out of place, then he should be penalised like any other player."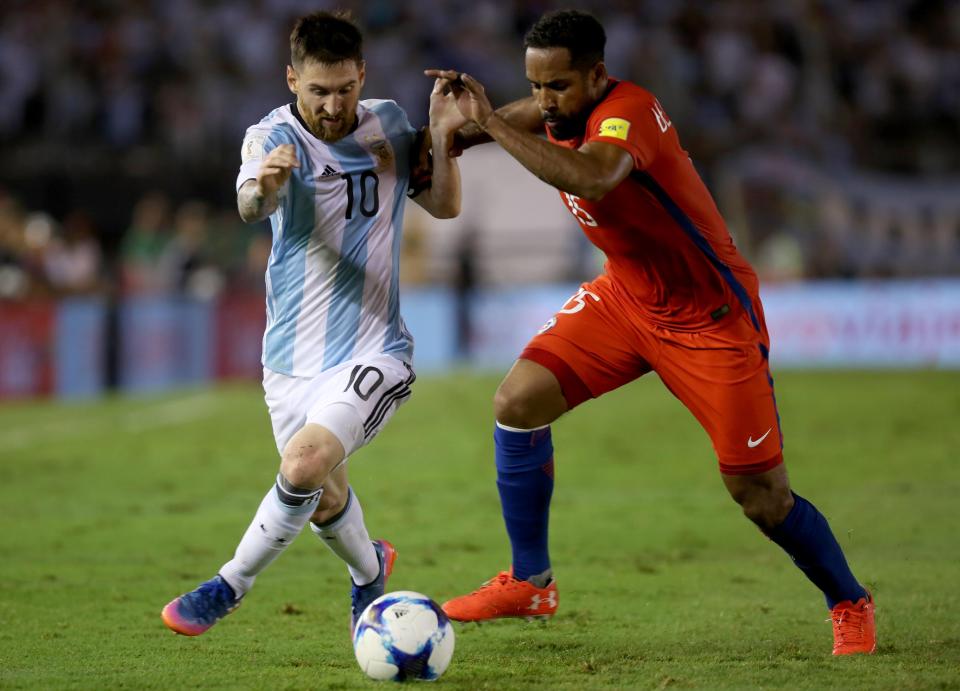 "He should not get a different deal just because he is the best player on the planet. It seems to me that he is in a position to be investigated."
"Conmebol is asking for all the information. Everything that we know must be passed on."
Chile and Arsenal superstar Alexis Sanchez was another player who stirred controversy in the match.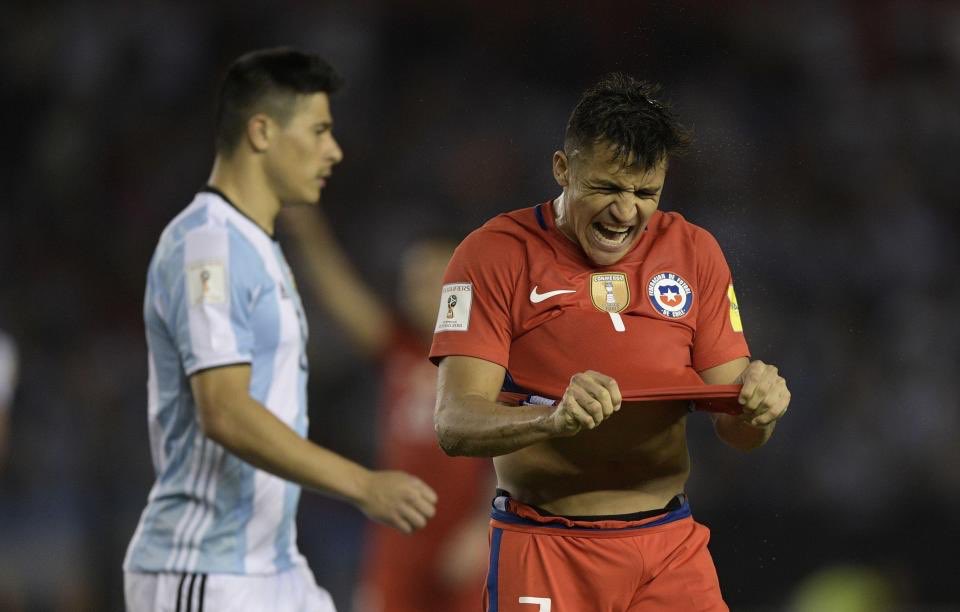 Sanchez had an outburst in Buenos Aires as he was left frustrated after losing to arch rivals Argentina and which has now dented their hopes to qualify for the 2018 World Cup in Russia.