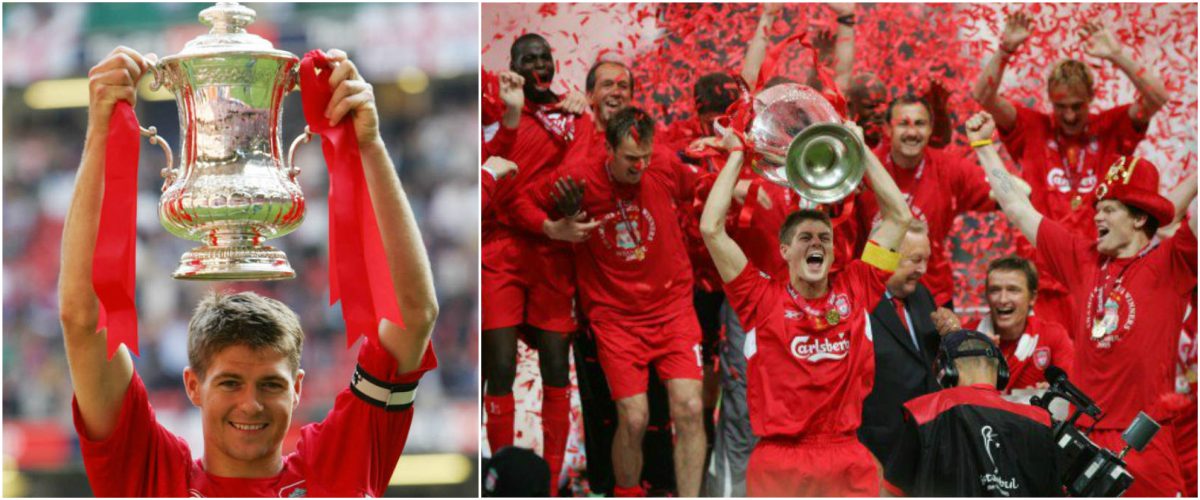 Farewell Gerrard: Looking Back At The Liverpool Legend's Incredible 19-Year Career
Liverpool legend Steven Gerrard has officially announced his retirement from football after an incredible 19-year career.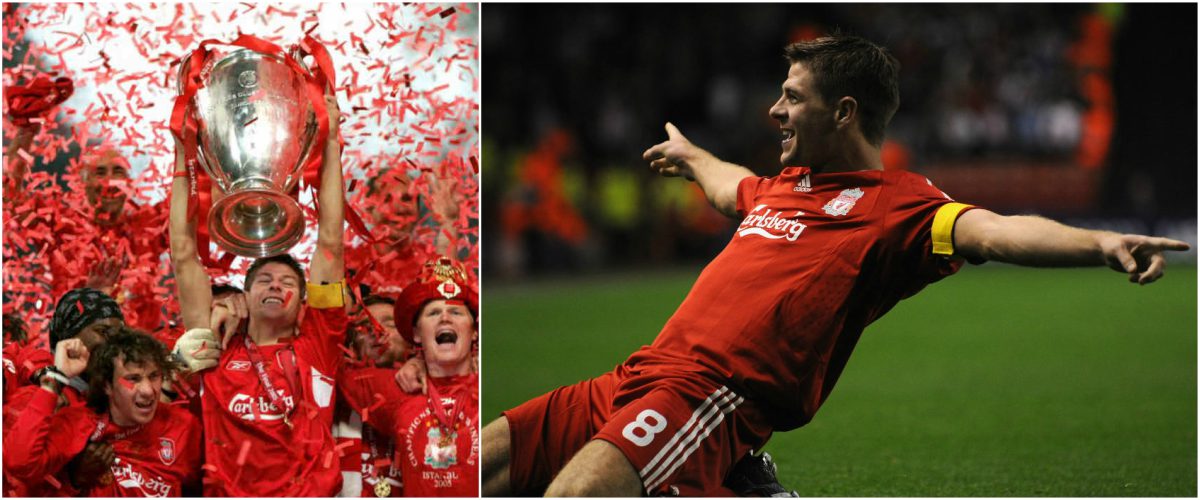 The former England and Liverpool skipper called it quits after a two-year stint at MLS side LA Galaxy.
Gerrard, who is considered the best that the Reds have ever produced, made 710 appearances in all competitions for Liverpool, with 186 goals to his name and clinched 11 trophies during his 17-year journey with the club.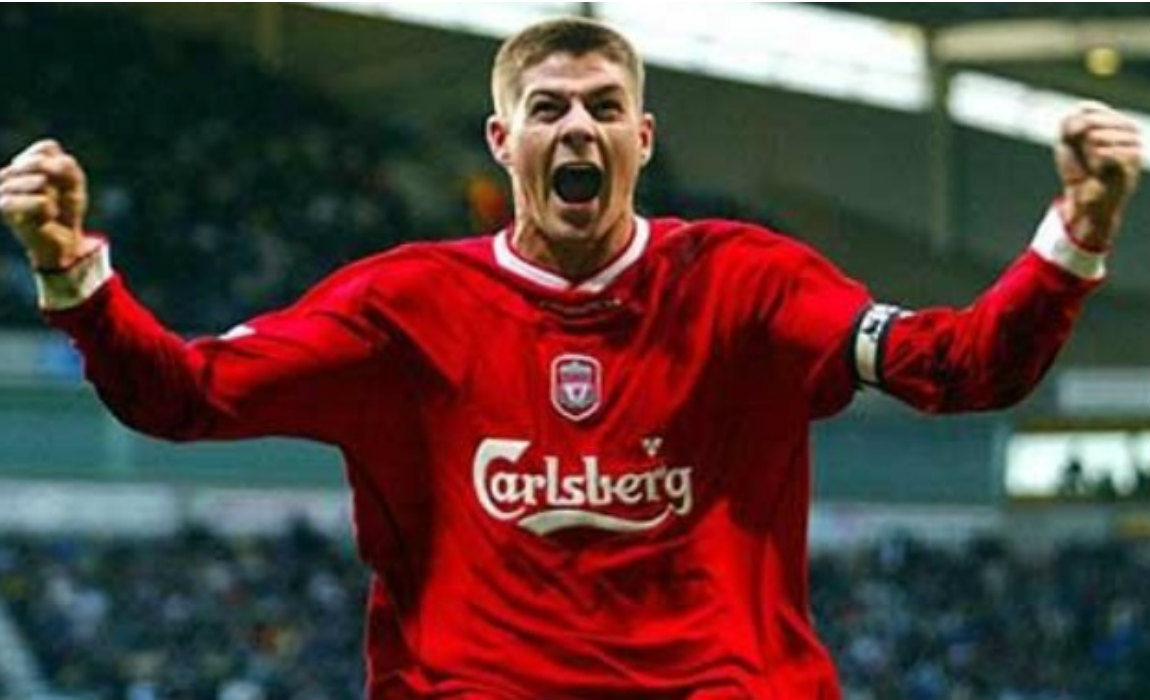 Gerrard earned his Liverpool debut in the 1998-99 season when the Reds locked horns with Blackburn in the Premier League.
Stevie G proved his mettle at Anfield in the 1999-2000 season when he made a switch from the right-midfield role to his desired central position. He quickly established himself as one of the best midfielders in the league after learning how to tackle his nerves – and was selected in England's squad for Euro 2000 where he made his debut when the Three Lions locked horns with Ukraine.
The 2000-01 season was one of the most successful landmarks for both Steven Gerrard and Liverpool.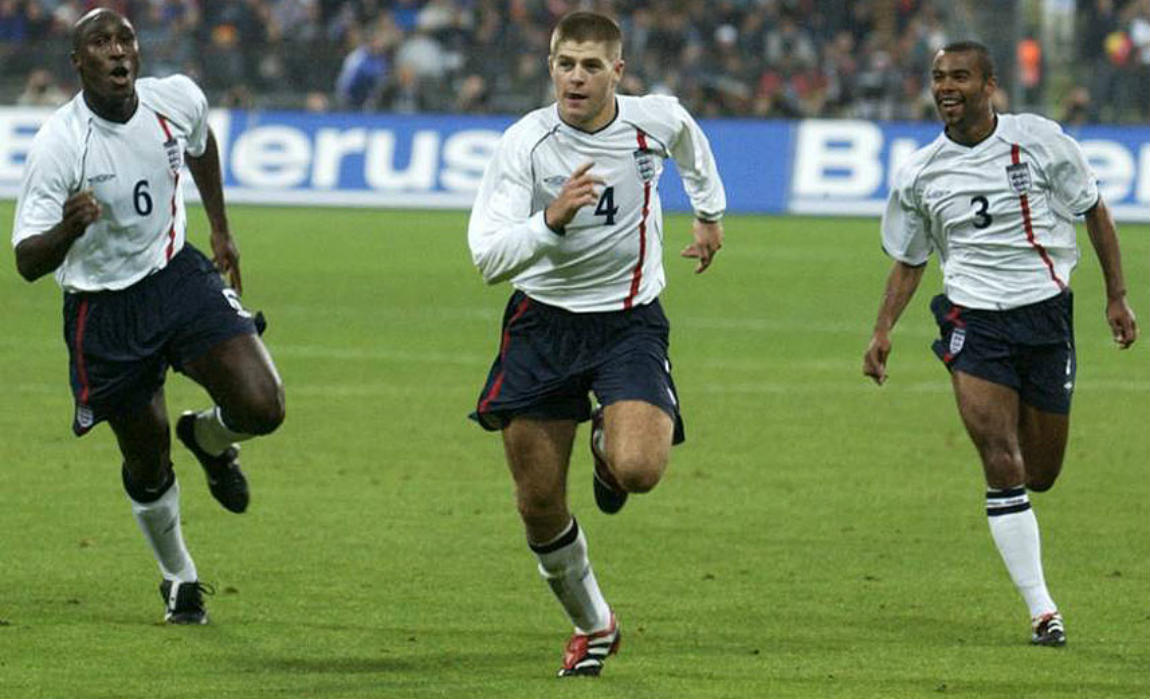 The extremely talented midfielder guided the Reds to five trophies in just a year – beginning with the FA Cup, League Cup, Uefa Cup, Uefa Super Cup and Community Shield.
His quintessential role in the Reds squad earned him the captain's armband after he replaced Sami Hyypia in 2003 and he excelled in the role for more than a decade.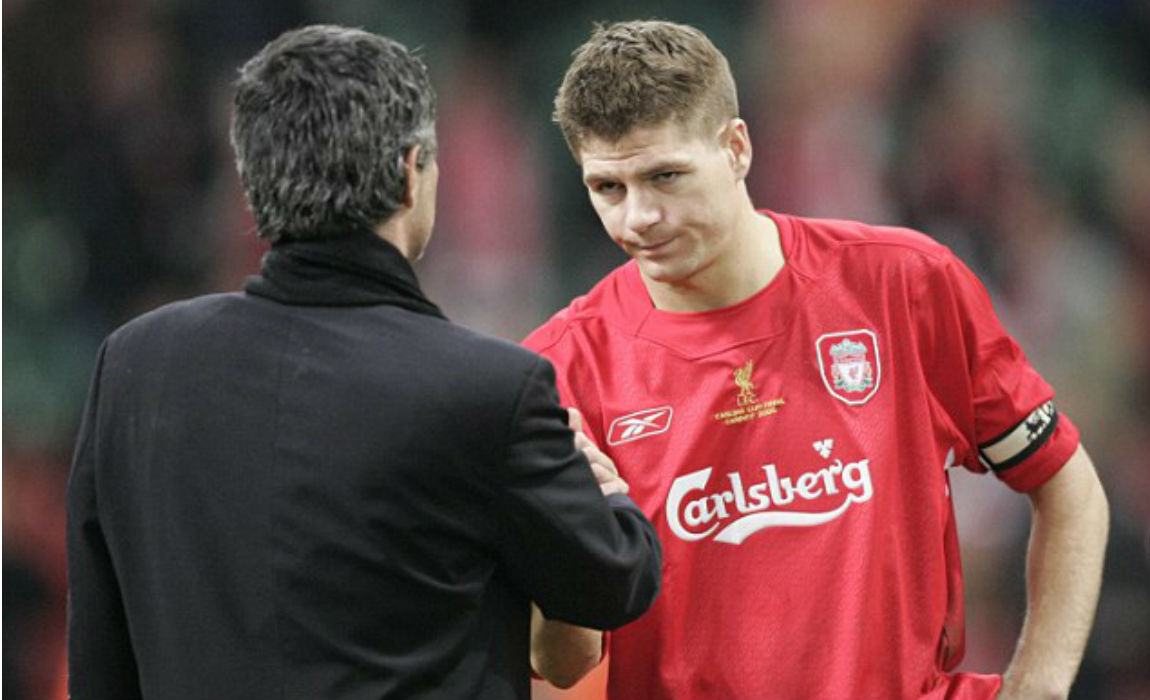 The Liverpool Skipper was heavily linked with a move away from Liverpool to Chelsea. Mourinho was keen on roping in the English talent but Gerrard decided to stay put at his boyhood club and began a new era at Anfiled under new manager Rafa Benitez in 2004.
Gerrard's Path To Glory
Club:
FA Cup (2): 2001, 2006
League Cup (3): 2001, 2003, 2012
Community Shield (1): 2006
Champions League (1): 2005
UEFA Cup (1): 2001
UEFA Super Cup (1): 2001
Miracle Of Istanbul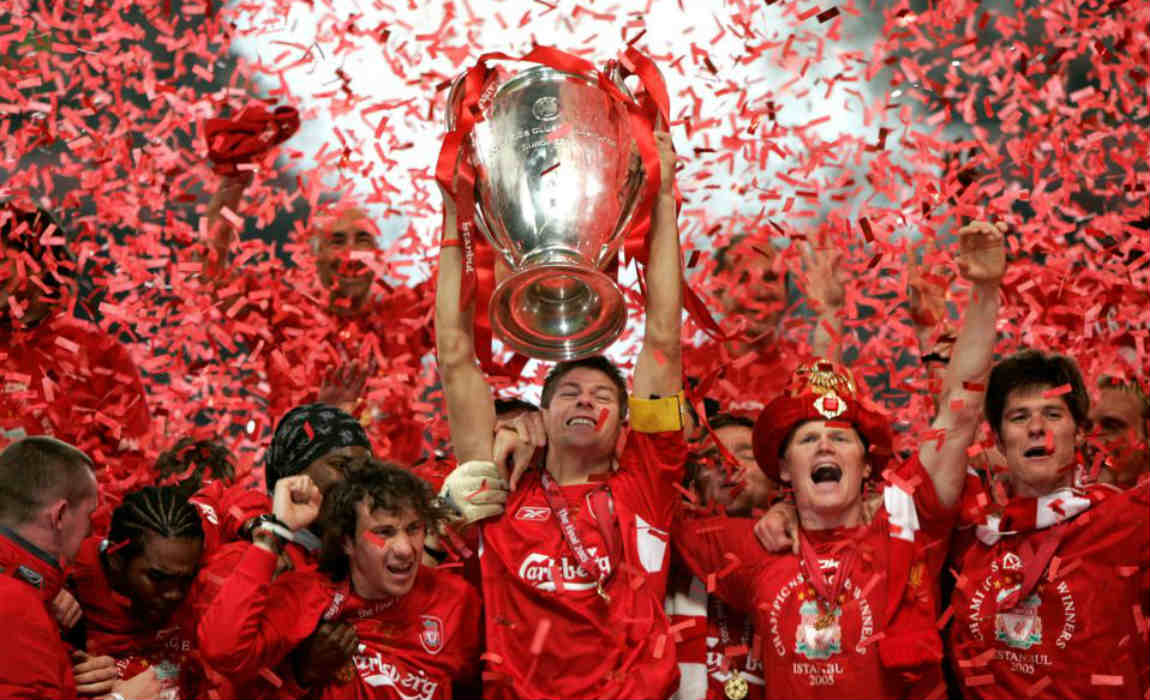 Under Benitez, Gerrard led the Liverpool side and played a pivotal role in guiding his side to a crucial comeback victory in the Champions League 2005 final, where they were down by 3 goals to AC Milan at the break before pouncing back to draw level 3-3 in the second half and clinch a historic victory on penalties.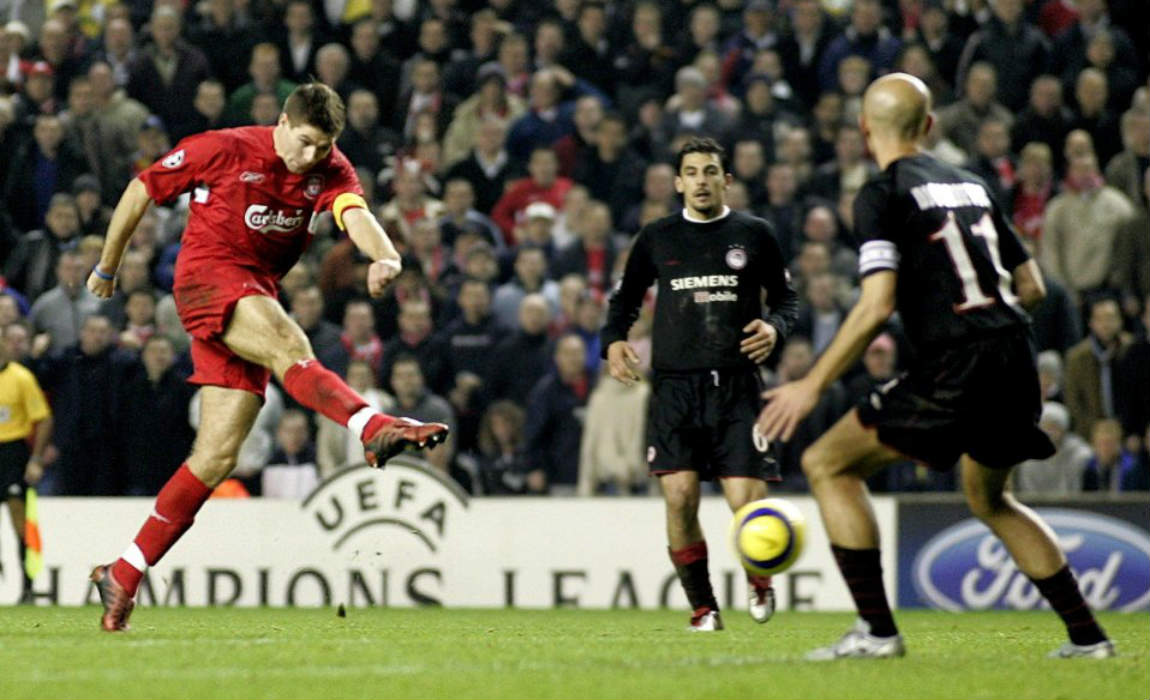 In their 2005 Champions League campaign, the Reds were on the verge of being eliminated in the group stage – and needed to net in three goals in the second half against Olympiakos. Gerrard stood up to the occasion and  thumped in the winner during the fag end of the match, sending the fans in a frenzy and Liverpool into the knockout rounds.
Liverpool outplayed big-guns Bayer Leverkusen, Juventus and Chelsea in the knockout rounds and it was Gerrard, who played a pivotal role in guiding his side to a crucial comeback victory in the Champions League 2005 final, where they were down by 3 goals to AC Milan at the break during the 'Miracle Of Istanbul'.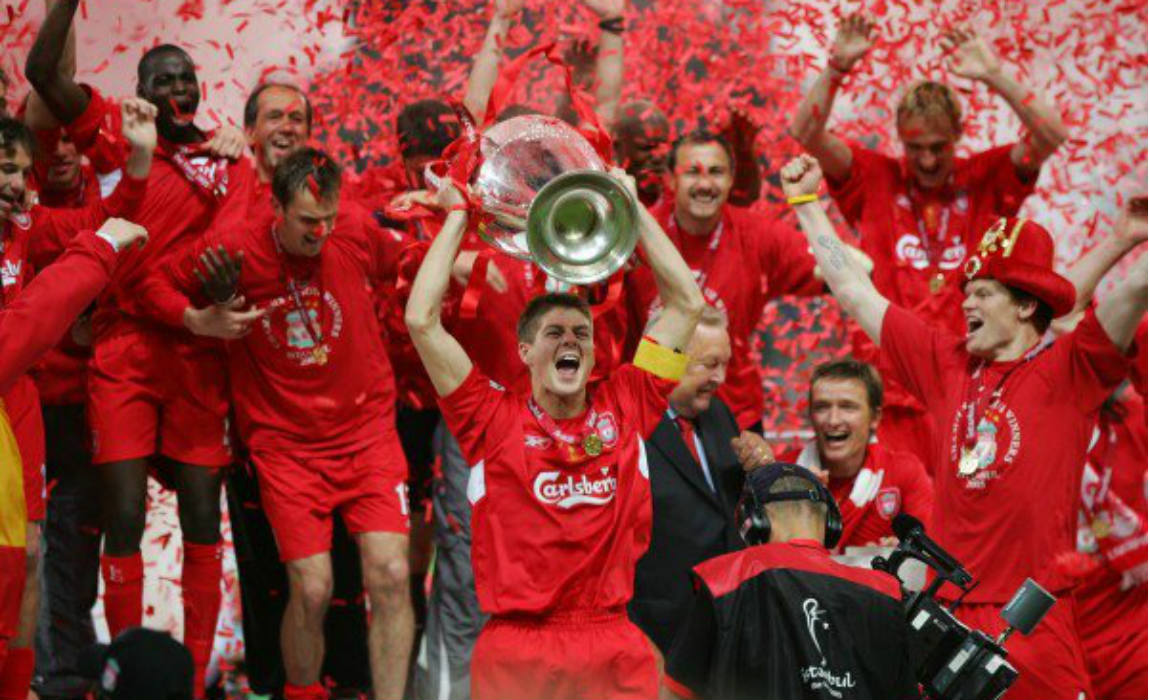 The Reds pounced back to draw level 3-3 in the second half and clinch a historic victory on penalties. Gerrard reduced the deficit to just two, early in the second half and when the scores were level he switched to a right-back role to strengthen the defence in a historic match that they on penalties.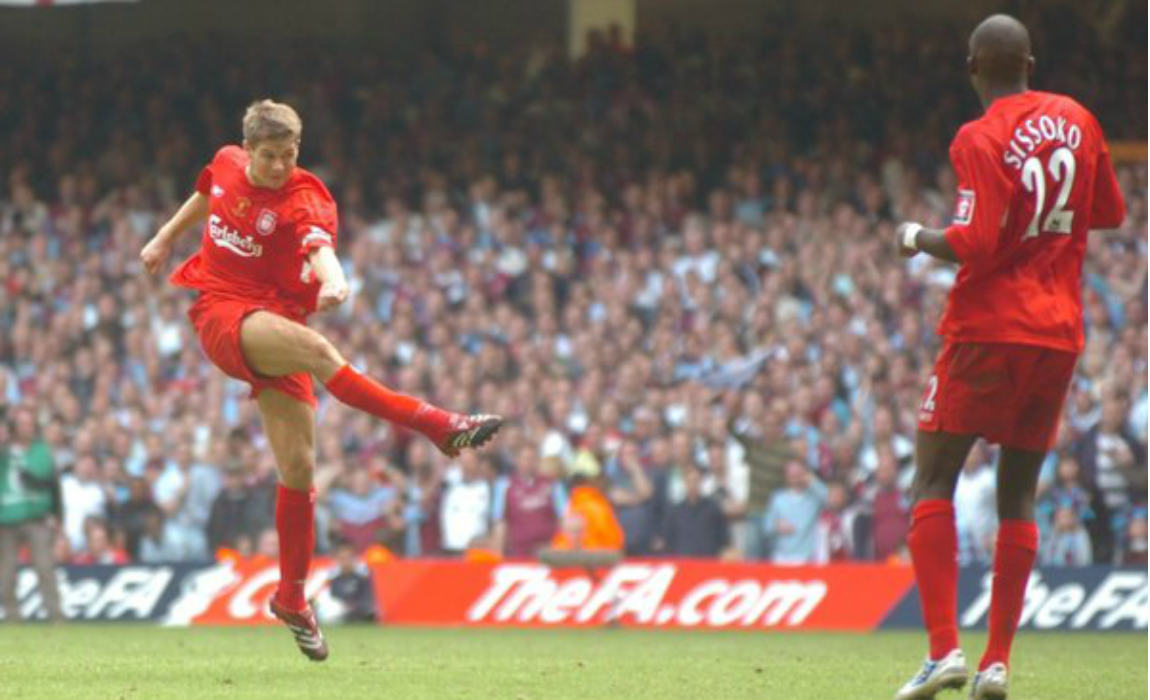 He held on to his incredible form and a year later he guided the Reds to a thrilling FA Cup triumph in 2006 against West Ham – The  'Gerrard Final'. He scored an incredible brace including a thunderous 30-yard strike and later clinching another one to draw level 3-3, before Liverpool secured a win on penalties – in which the legend scored from the Reds' third spot kick.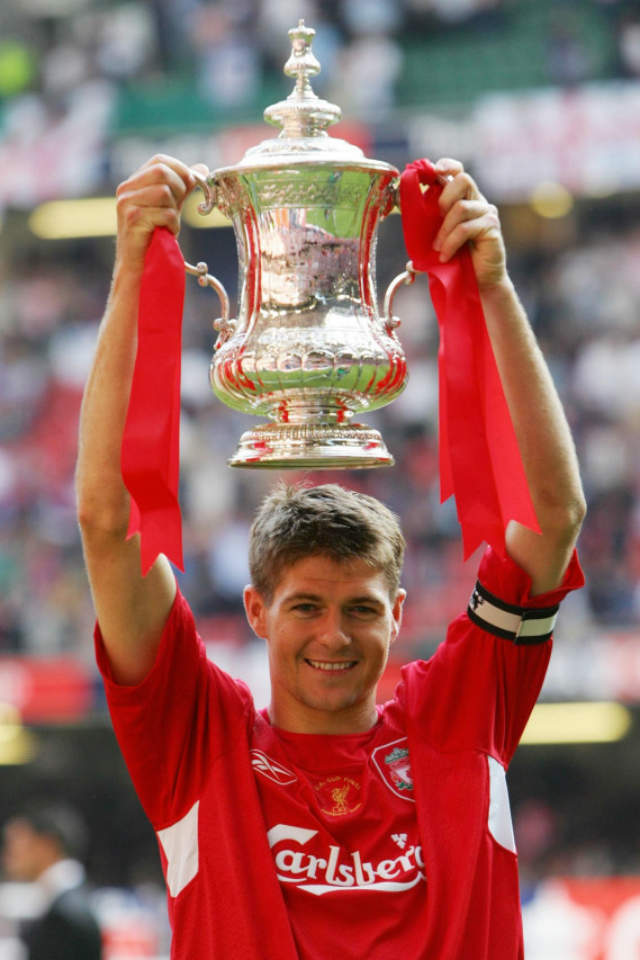 In an otherwise bright and sunny career, the Liverpool legend never got the taste of success in Premier League.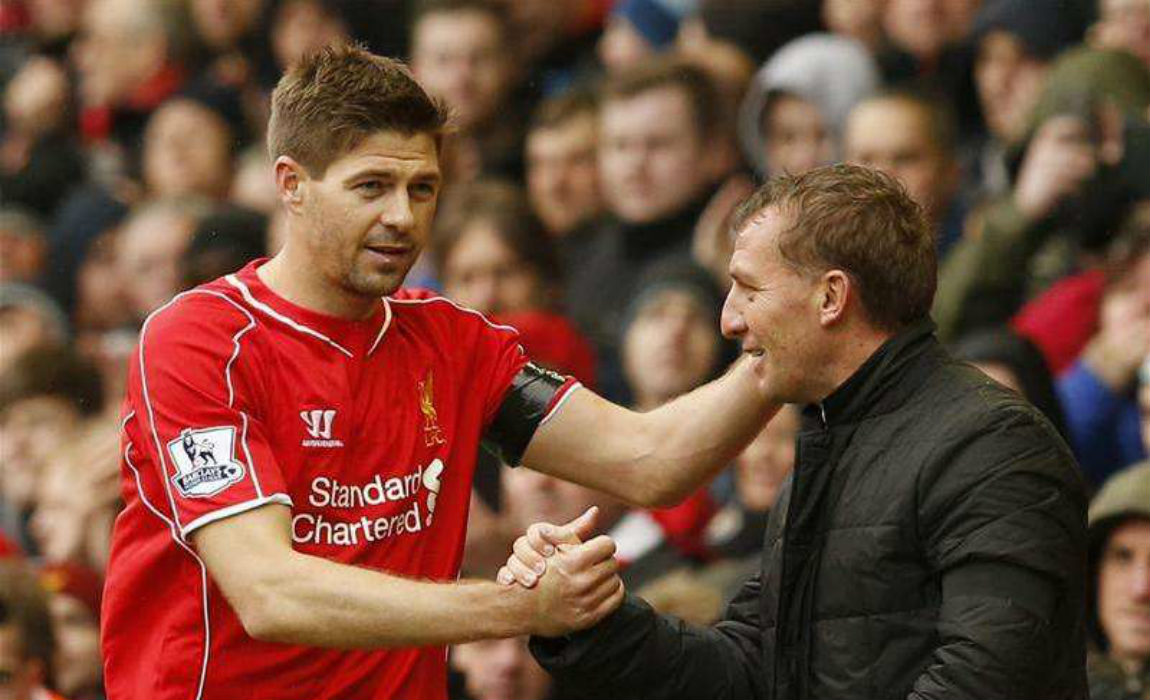 Brendan Rodgers' attacking tactics and fast-paced football had guided Liverpool to the second place as they ended up as the runners-up behind Manchester City in 2013. The Reds came came too close to clinch the Premier League title but Gerrard's costly slip in the 2-0 defeat against Chelsea followed by a frustrating 3-3 draw away to Crystal Palace ended Gerrard's hopes of ever lifting the league title for the club where he played for since November 1998.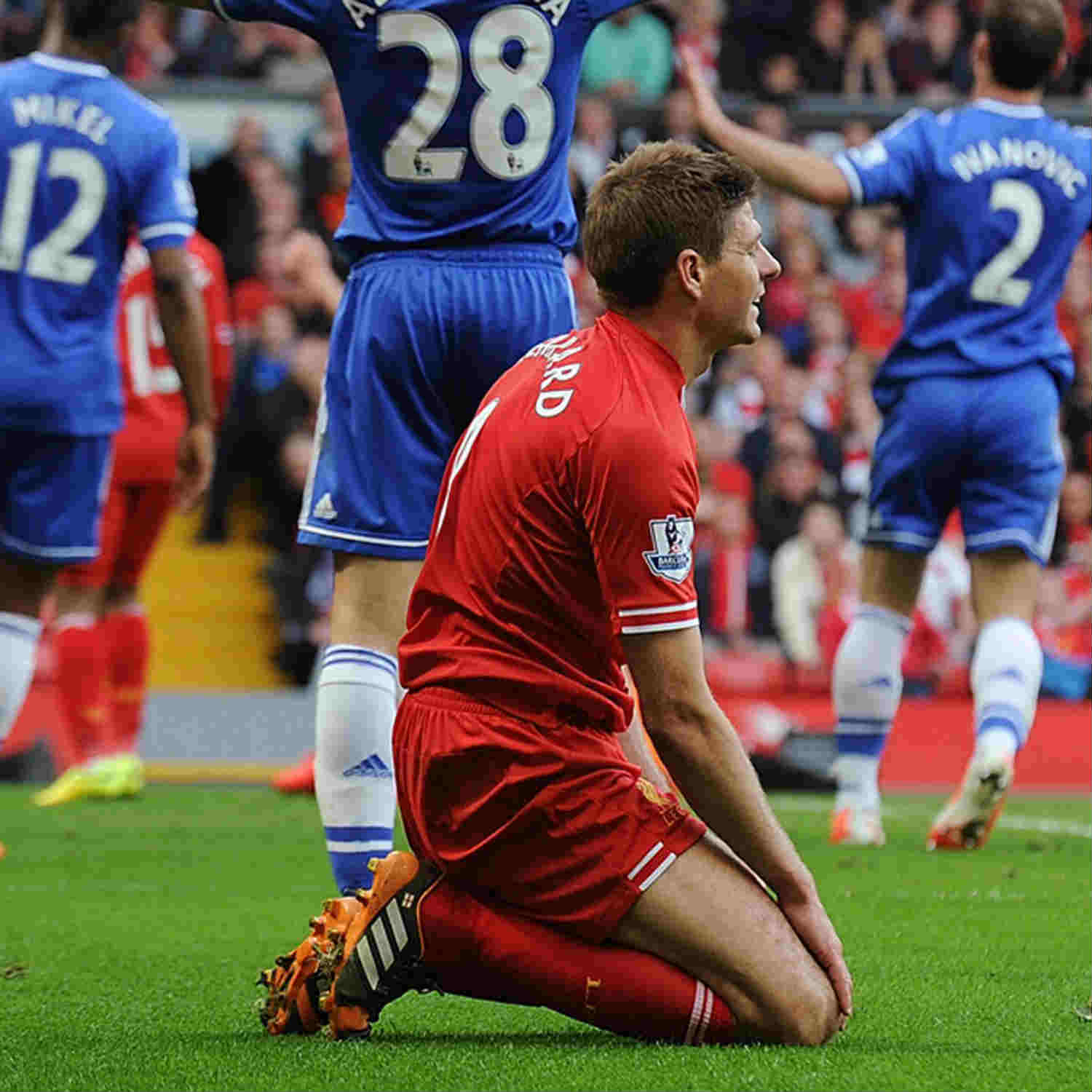 The Liverpool legend has two FA Cups, three League Cups, one UEFA Cup and the UEFA Super Cup to his name during his incredible journey with Liverpool.
Steven Gerrard – By numbers
Club appearances – 748
Int'l appearances – 114
Club goals – 191
Int'l goals – 21
Premier League games – 504
Premier League goals – 120
Premier League assists – 92
Trophies – 9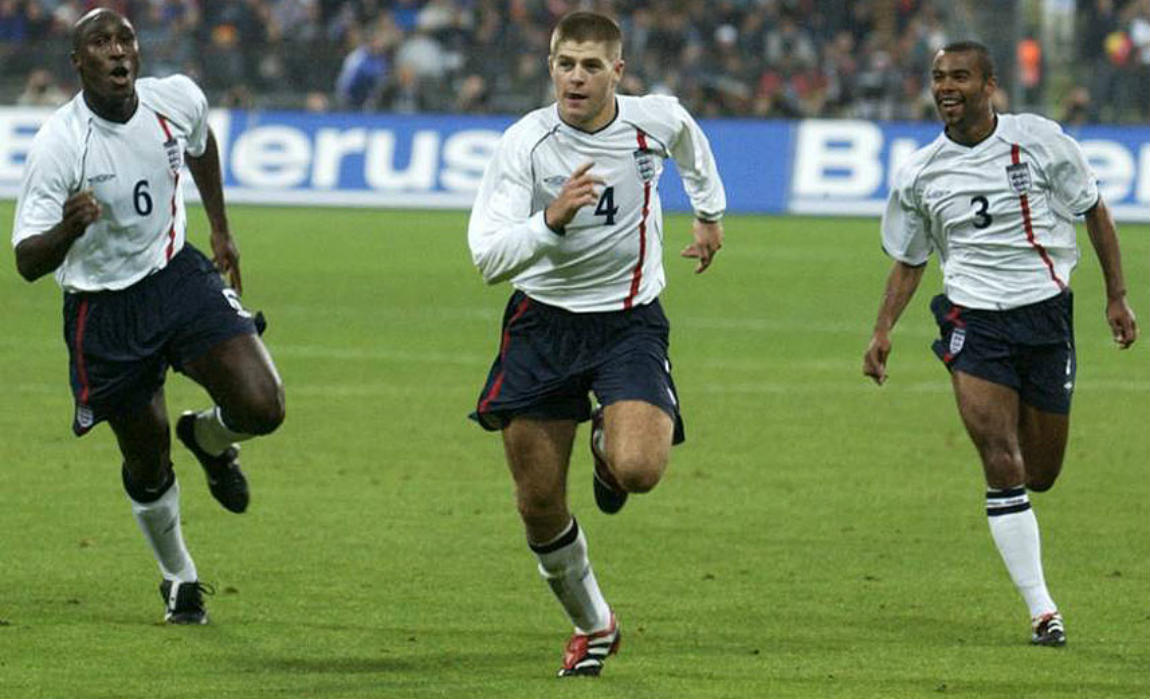 Gerrard documented his name amongst the top midfielders in the international circuit after he scored the second goal in England's historic 5-1 win over Germany in Munich in 2001.
With 114 England caps Gerrard also led his country in the 2010 and 2014 World Cups. He had 21 international goals to his name before he decided to retire from the international circuit in 2014 after a disappointing World Cup campaign.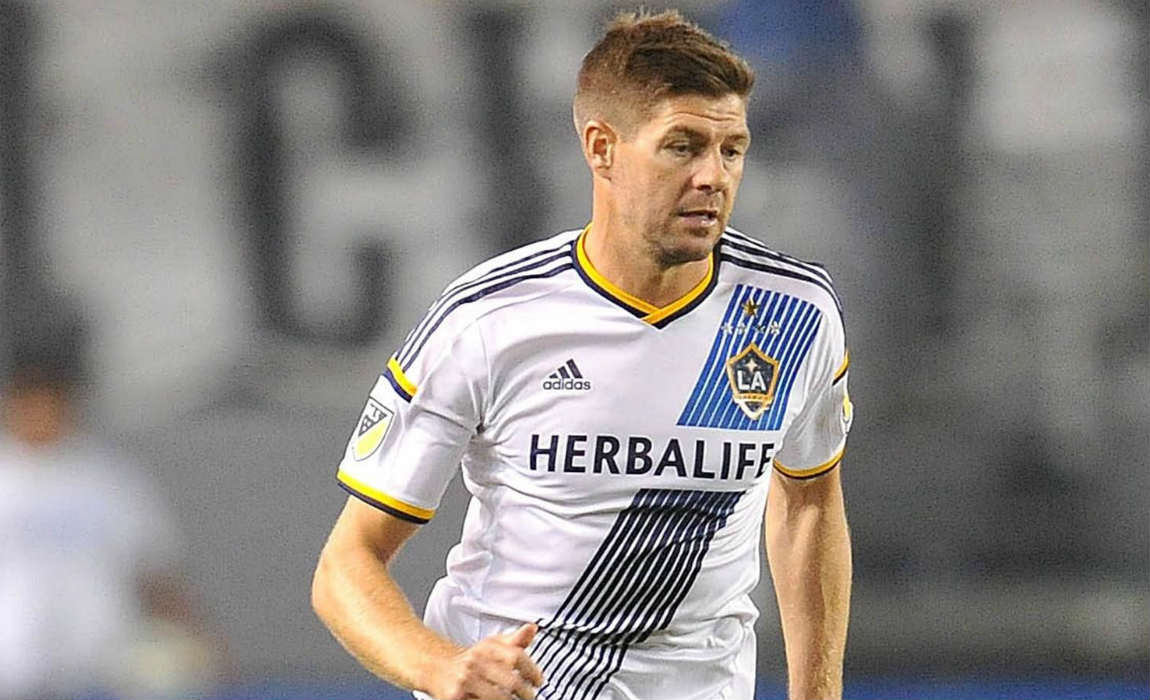 He signed a contract with MLS side La Galaxy, where he enjoyed a successful two-year stint with 34 club appearances and 5 goals to his name.
Gerrard's Path To Glory
Individual:
Professional Footballers' Association player of the year (1): 2006
Professional Footballers' Association young player of the year (1): 2001
PFA team of the year (8): 2001, 2004, 2005, 2006, 2007, 2008, 2009, 2014
Football Writers' Association footballer of the year (1): 2009
Premier League player of the month (6): February 2001, March 2003, December 2004, April 2006, March 2009, March 2014
FA Cup final man of the match (1): 2006
Champions League final man of the match (1): 2005
UEFA club footballer of the year (1): 2005
Ballon d'Or Bronze Award: 2005
MBE: 2007
Steven Gerrard – Timeline
Born – May 30, 1980
Club Debut – November 29, 1998
First club goal – December 5, 1999
Int'l Debut – May 31, 2000
First int'l goal – September 1, 2001
First trophy – February 25, 2001
Last trophy – February 26, 2012
Retired – November 24, 2016