Gareth Bale received his first red-card since joining Real Madrid and the Welshman is not happy with the referee's decision.
Meanwhile, Real Madrid boss Zinadine Zidane explained how Gareth Bale apologized after getting sent-off in the Los Blancos' draw with Las Palmas.
Also Read: Ageing Ronaldo Just Money Machine For Florentino Perez As Inter Milan Plan Mega Money Move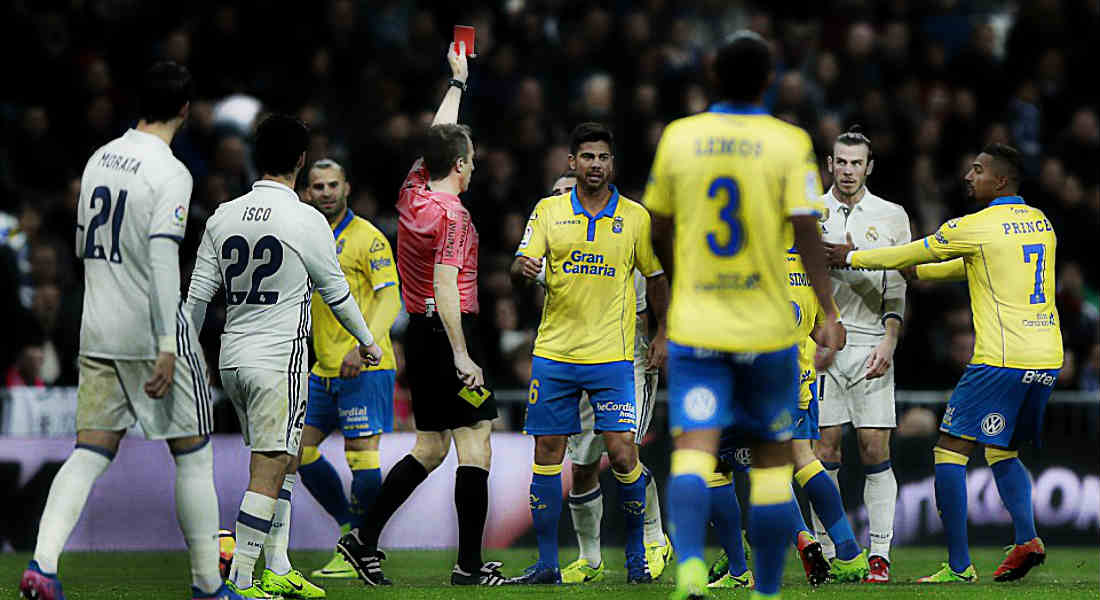 Bale was shown a red-card early-on in the second-half, although Real did manage to salvage a draw with two Cristiano Ronaldo goal.
Bale was about to receive a quick yellow card, but then he shoved his hands in Viera's chest that saw him get the marching orders from the referee.
Also Read: Ronaldo Warns Girlfriend Georgina Rodriguez's Male Friend After Instagram Post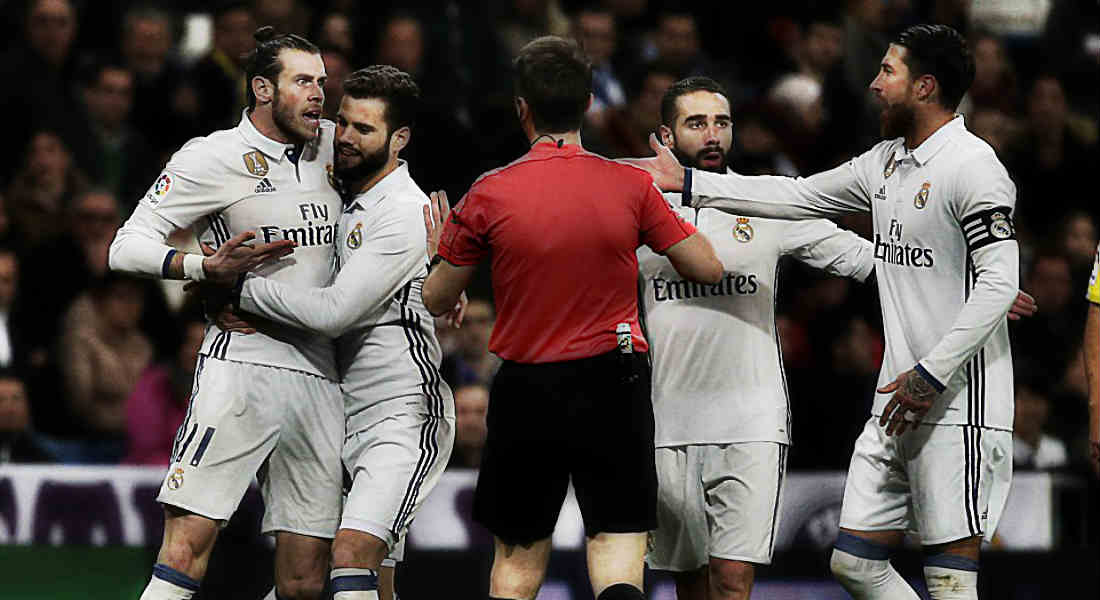 Las Palmas scored twice just before the hour mark to make the score 3-1, before Ronaldo found the net twice to level the score.
"I don't believe that it was deserving of a red card," the Welshman told Real Madrid TV.
"I was shown the yellow for the foul, I was then pushed and I just pushed him back.
Also Read: Nissan Gives Real Madrid Fan Once-In-A-Lifetime Chance To Sub For Gareth Bale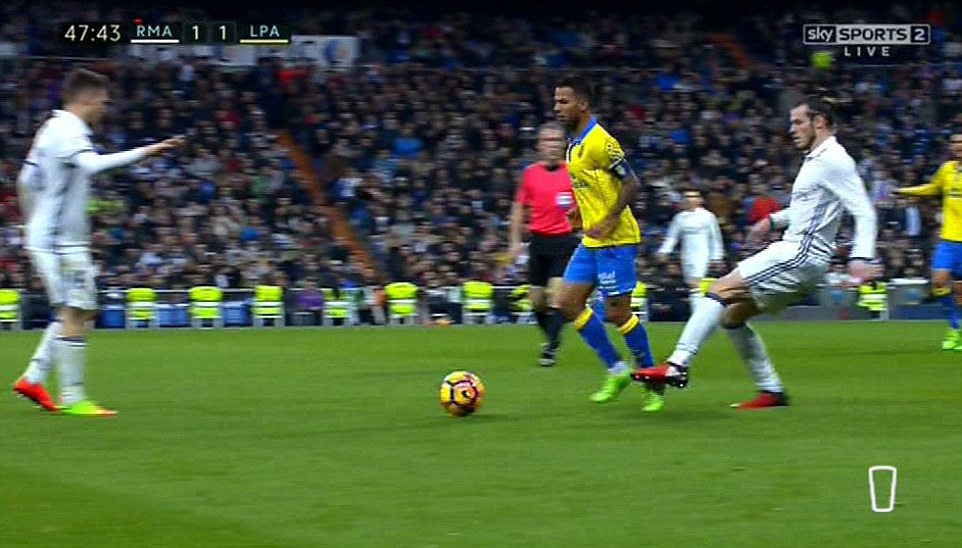 "I want to apologize to the team and the fans. I hope to learn from my mistake".
Zidane was questioned about Bale's red-card after the match as he said: "He has apologised. He is not happy with the expulsion."
"This can happen, it is a fact of the game and we cannot change it."
Also Read: Gareth Bale Is Back With A Bang As Real Madrid Beat Espanyol 2-0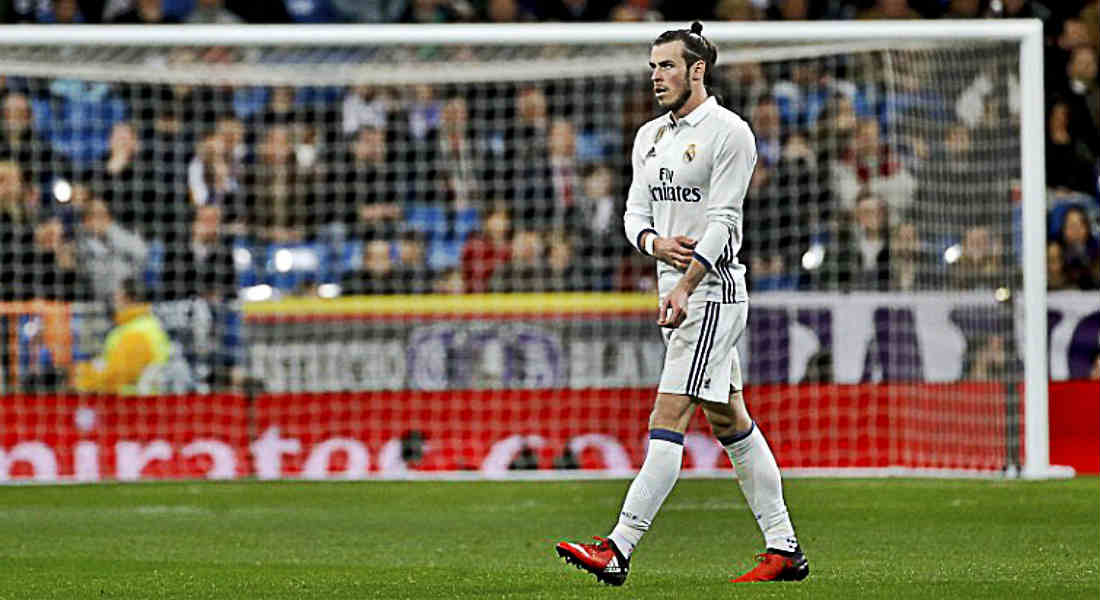 "I used to be happy after the matches and now I cannot be happy lately, but this is a very long season and we are going to change it."
Referee's in the La Liga have been on the receiving end lately with Barcelona defender Gerard Pique questioning bias officiating.
Zidane, although refused to blame the officials for his team dropping crucial points.
Also Read: Gareth Bale Brings Wedding Date Forward As Fiancee's Father Set To Leave Jail Early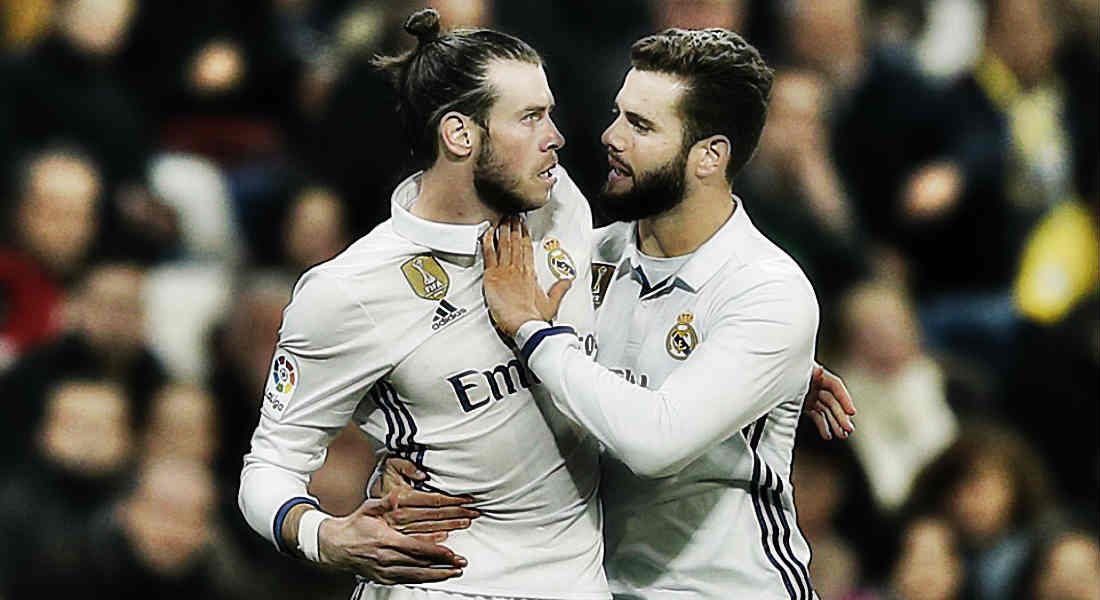 "As always I will not get into the subject of the referees. We do not have to look for excuses of that," the Frenchman said.
"I look at what we can do, and I think we can do better. With what we are doing. There are times of the season that are like this, already three or four games, but we cannot look for excuses with the referee."
Also Read: Gareth Bale Eclipses Ronaldo As Real's Best-Paid Player With New £600k-A-WEEK Deal