The European game has never really looked too encouragingly at Africa or its footballing nations. Sure, players like Sadio Mane, Mo Salah, Riyad Mahrez, Franck Kessie and others have raised the profile of the continent but parity remains a long way off.
This was most evident in the way the runup to the AFCON was being discussed by the media in the top leagues, questioning players regarding whether they want to represent their country or not. The situation was even worse in the 1990s until a real messiah entered the fray.
George Weah is the only African Footballer to win the Ballon d'Or and the World Player of the Year.

Helped PSG win the league title, before winning two titles with Milan.

He scored over 200 goals, is a huge national hero and is now the President of his nation Liberia. pic.twitter.com/0RhHO0R2Ak

— bet365 (@bet365) March 29, 2021
George Manneh Oppong Weah was the first great African star who dazzled Europe and picked up a line of accolades longer than his name. The Liberian national icon played in France, Italy, and England in one of the most illustrated careers a player from one of the poorest regions in the world could only dream about before him.
Weah was a complete striker who deserves a lot of credit for reinventing the role from someone who only scores to someone who wants to do the dirty work, play as a team, and use other facets of his skillset.
George Weah through the years… pic.twitter.com/s3ixMxiJ4a

— 90s Football (@90sfootball) December 30, 2021
Though he never stayed at one club for very long, with his longest spell being the five years at AC Milan, Weah won hearts everywhere he went due to his spellbound play and bucket of goals.
Internationally, he and Liberia were not able to make too many waves at any major tournament but Weah's commitment to his teammates was evident in the way he even funded the side during hard times. FootTheBall brings to the forefront the career of one of the best players to grace the game who is now leading change in a wholly different way as well.
PLAYING CAREER
MIGHTY BARROLLE 
Weah started his professional career with one of Liberia's oldest football clubs, and quickly became a sensation. Though he only played 10 games in the 1985-86 season, Weah managed to score seven goals as he and the club won the league and cup double. This was to be his only season at the club as he moved onto another big name in the football annals of the nation.
INVINCIBLE ELEVEN
The country's oldest club was the next recipient of the precocious 20-year-old. Weah played more, and subsequently scored more at I.E, once again for a solitary campaign. 24 goals in 23 games firmly put on the radar of Africa, and earned him yet another Liberian Premier League title. By now, it was clear that Weah was getting too good for the nation's leagues and a move abroad would soon materialize.
AFRICA SPORTS
Weah moved to the Ivory Coast in 1987, first, playing two games and scoring once for the most successful club in the country. However, he was soon changing directions again, going to Cameroon from where his incredible journey would really begin.
TONNERRE YAOUNDE
The 1987-88 season would be a momentous one in Weah's career for all the right reasons. Having netted 14 times in 18 matches, though without silverware, he was spotted by Cameroon national team boss Claude Le Roy as a player with a bright future.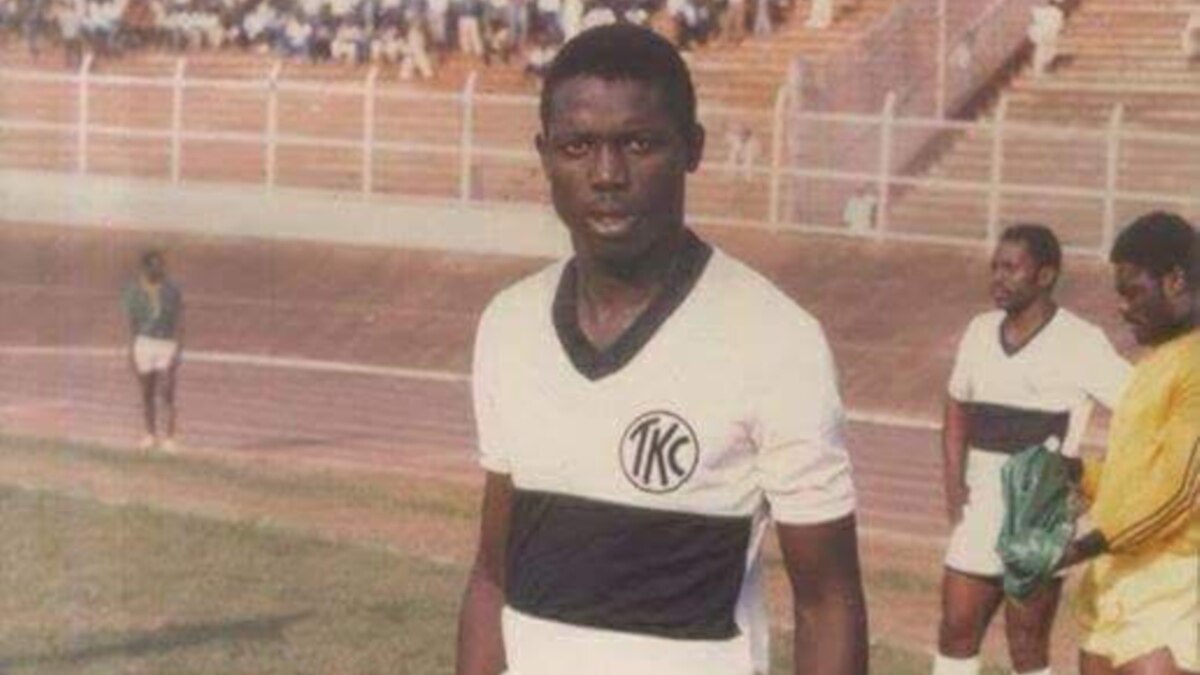 Le Roy passed on the information to then-Monaco boss Arsene Wenger, who went to see Weah himself personally before convincing him to move continents. Monaco signed the 21-year-old for just £12,000 and with Wenger known for molding youngsters into real talents, Weah could not have asked for a better manager to continue his progress under.
MONACO
His first season in Europe was a resounding success by all measures. 17 goals from 38 appearances across all competitions saw Weah starting to make his mark as a strong threat for opposition defences.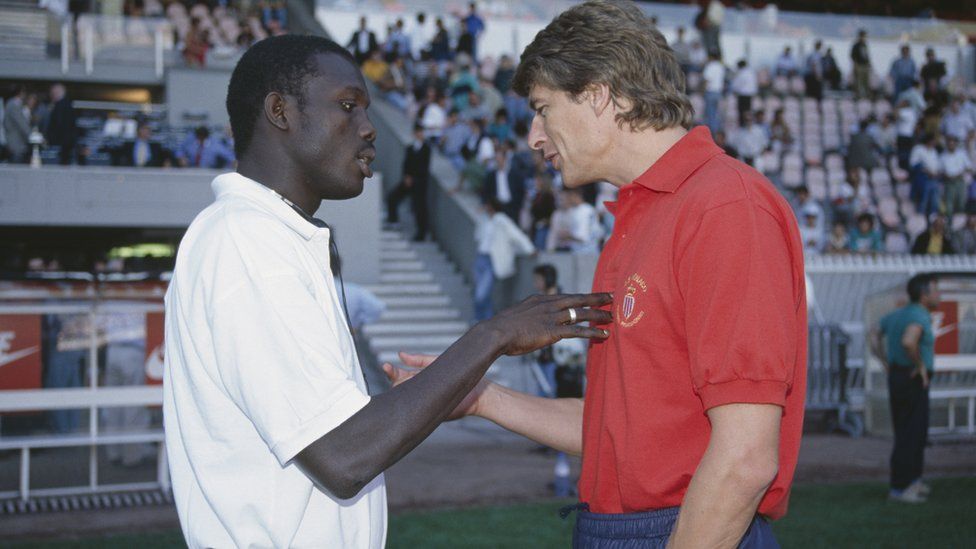 1989 saw him being crowned as the African Footballer of the Year, his first major award, and Weah celebrated like only he can- with his whole country back home. His second season in France was not so hot, but Weah came back strongly in the next two. 41 goals in 87 games told the tale of a striker getting more and more accustomed to the elite level, along with trophies too.
George Weah, Monaco#Monaco pic.twitter.com/KO183mMCvK

— Football Memories (@footballmemorys) February 19, 2016
Weah and Monaco won the 1991 Coupe de France while also making the final of the European Cup Winners' Cup in 1992, finding the net four times in a highly successful personal campaign.
PSG
The Parisians were a rising powerhouse in the 1990s and Weah was the latest addition to the squad in 1992. Weah won a trophy every year, but his most prolific was the debut campaign. The Liberian netted 23 times in 45 games in 1992-93, which yielded another Coupe de France victory. His first league title in Europe came the following year as PSG romped to the Ligue 1 crown, with Weah contributing 11 goals.
PSG's George Weah in a match v Olympique Marseille, 1992. pic.twitter.com/4T9iWZvJ2s

— The Antique Football (@AntiqueFootball) March 30, 2014
1995 brought the domestic cup double of a third Coupe de France to go with a first Coupe de la Ligue win. Furthermore, he was the top-scorer in the Champions League, with eight goals in the competition including a brilliant solo, slaloming goal against Bayern Munich enroute to a semi-finals finish.
George Weah, the only African player to win the Ballon d'Or, ruining Bayern Munich's day with a lovely slaloming run and a blistering finish. pic.twitter.com/QKC0sH4iCz

— MUNDIAL (@MundialMag) January 14, 2022
This was his third semi-finals appearance, having also reached the same stage of the UEFA Cup (1993) and the European Cup Winners' Cup (1994). 28 goals in 51 European appearances, along with the other accolades, was enough to convince the giants of Italian football to come after Weah.
AC MILAN
Fabio Capello signed Weah in 1995, with the striker playing with the likes of Roberto Baggio and Dejan Savicevic. Weah won the Serie A in his debut season, finishing as the Rossoneri's leading goal scorer across all competitions with 15 goals.
😍 George Weah and this filthy assist.@GeorgeWeahOff | @acmilan pic.twitter.com/9vBlzY8cSF

— The Sportsman (@TheSportsman) July 24, 2020
One of the first and only major off-field incidents involving Weah happened in November 1996. The big striker punched and broke the nose of Porto defender Jorge Costa after the two sides' Champions League tie. Weah claimed that it was due to racist taunts made by Costa, allegations that the Portuguese strenuously denied.
UEFA did not have enough evidence or witnesses to charge Costa, while Weah was banned for six matches. On the pitch, he was back to his scoring ways with 29 over the next two campaigns.
🔴⚫️ George Weah at Milan = _____@acmilan | #HBD | #UCL pic.twitter.com/88n1b0QhNu

— UEFA Champions League (@ChampionsLeague) October 1, 2021
Milan reached the final of the Coppa Italia in 1998, and won another Serie A title in 1999. The Supercoppa Italiana remained out of reach both times along with underwhelming performances in Europe. It was also at Milan that Weah scored arguably the greatest goal of his career, a driving solo run that started at the edge of his own penalty box, past all of the Hellas Verona defenders trying to stop him before rifling the ball home.
George Weah going past the entire Verona team in 1996 for AC Milan 😱pic.twitter.com/EDtr9VuDFl

— Adrian Durham (@talkSPORTDrive) September 10, 2019
That came in 1995, a year that was unquestionably his best ever due to the recognition he got from his peers and people around the world. Weah's game time started to decrease as the new millennium approached, with just 10 appearances in the first half of the 1999-2000 season which meant another move abroad was on the horizon.
CHELSEA
How to be an instant favourite for a London club? Score against your city rivals on debut. Weah's loan move to Stamford Bridge in January 2000 got off to a brilliant start as he scored against Spurs in his first game. Further goals came against Wimbledon and Liverpool but it was the FA Cup where he shone the brightest.
Happy birthday to former Blue George Weah, who is 48 today! #CFC pic.twitter.com/F4mjZTzwBy

— Chelsea FC (@ChelseaFC) October 1, 2014
He netted important goals against Liverpool and Gillingham as the Blues made it to the final against Aston Villa. Weah started the match with Chelsea running out 1-0 winners. There were to be no more goals and manager Gianluca Vialli did not make the move permanent either.
MANCHESTER CITY
Weah rejected a mammoth renewal offer from Milan to sign with Manchester City on a two-year deal. However, it was not a happy stay as he was having to come off the bench too often for his liking. Weah left in October of the same year, with four goals from 11 appearances to his name.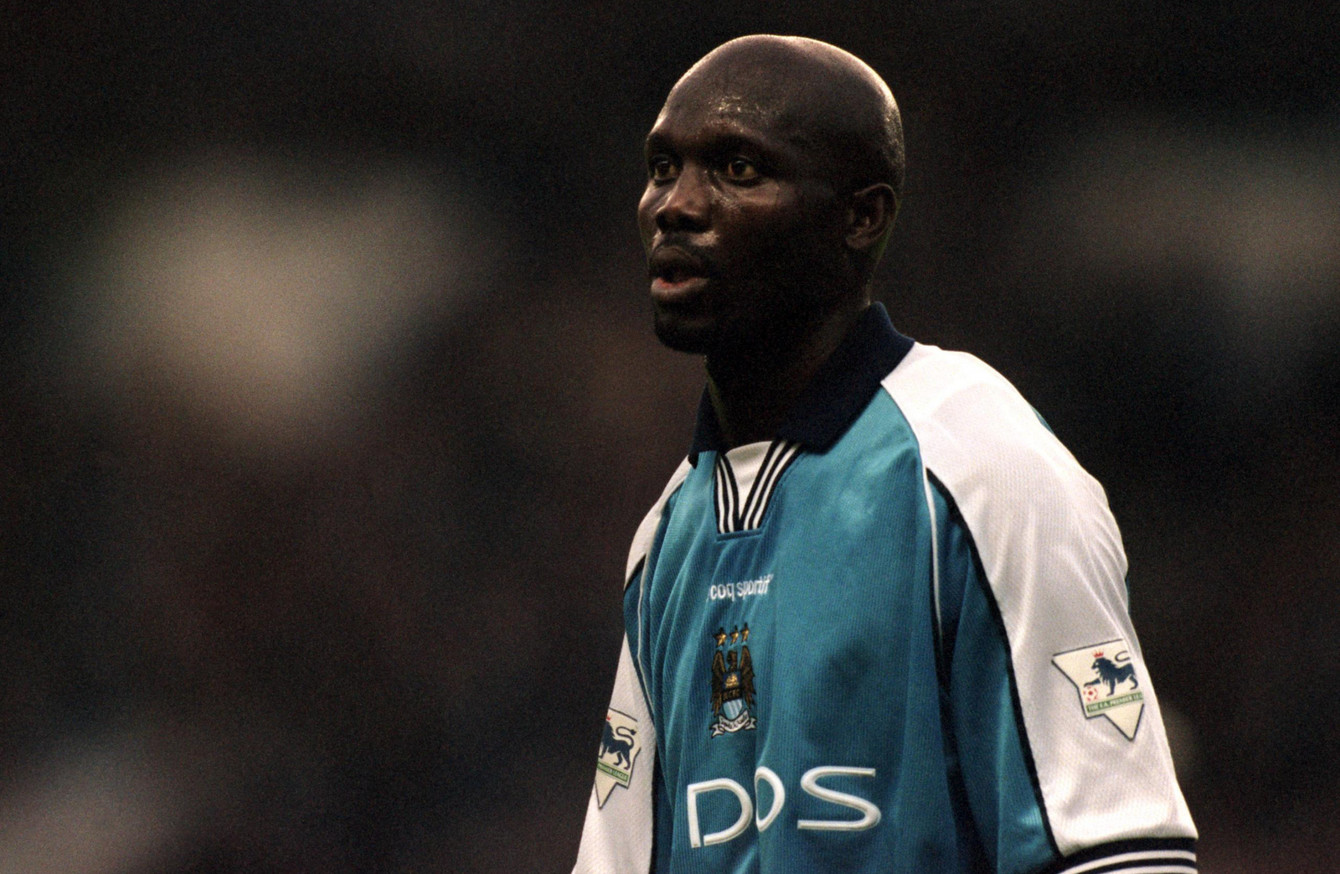 MARSEILLE
Weah spent the latter half of the season back in France, appearing 19 times in the league and scoring five goals. Despite having offers to join the MLS, Weah's final club came in the Middle East.
AL JAZIRA
The last two years of Weah's professional career came in the UAE, where he remained one of the most popular figures to grace the game. After 18 years of playing, Weah finally hung up his boots in 2003.
INTERNATIONAL CAREER
As expected, Liberia never really made waves when it came to the international forum due to their status as minnows. The closest they came to the World Cup was in 2002, missing out on qualification by just a point. On the continental stage, Liberia made two AFCON tournaments in 1996 and 2002 but exited at the group-stages both times. Weah amassed 75 caps and 18 goals during his time, and still remains the record goal scorer.
From 1999-2001, George Weah financed Liberia's World Cup qualifying efforts.

He set up training camps in neighbouring countries, paid his teammates' travel expenses and bought shoes and uniforms for them.

He also paid for his teammates' uniforms and bills at the 1996 AFCON. pic.twitter.com/dunNNv49VL

— Africa Facts Zone (@AfricaFactsZone) December 21, 2021
However, his impact was far more felt in how he wanted everyone to succeed and do the best for the country. Weah personally funded trips for matches at times and even coached the players often, making sure that the learnings he got passed on to his teammates.
INDIVIDUAL ACCOLADES
1995 was the year of Weah, marking several firsts for an African player. Given his performances with PSG and Milan, he was awarded the Ballon d'Or and remains the only player from his continent to win it.
🕰️Let's go back in time to 1995 when our #AfricanLegend, @GeorgeWeahOff was crowned #TheBest! 🏆

He made Africa Proud 🎊🎉❤️ pic.twitter.com/YVJBLDQs7p

— #TotalEnergiesAFCON2021 🏆 (@CAF_Online) September 23, 2019
Another first came as FIFA also recognized his trailblazing accomplishments as they named him the World Player of the Year, a recognition Weah attributed to Wenger and the effect the Frenchman had had on his career early on. Further accolades came in the form of the Onze d'Or (1995), being African Player of the Year twice more (1994, 1995), and the IFFHS African Player of the Century (1999). In 2004, Pele named Weah as one of the greatest living footballers for the FIFA 100.
LIFE AFTER FOOTBALL
Weah has had one of the most interesting careers post-football. He got actively involved in his country's politics, becoming a Senator in 2015. Following that, Weah was elected as the President of Liberia in 2018, becoming the first African former professional footballer to become the leader of his country.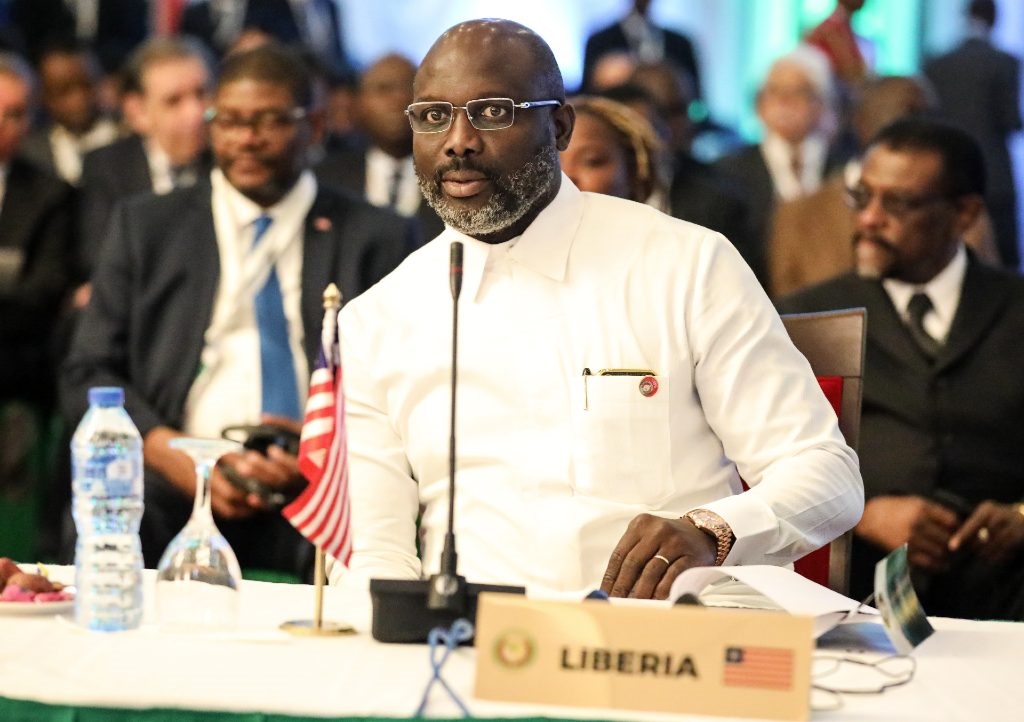 Needless to say that the trajectory from the son of a mechanic to the President has been one of the stories of human endurance and will. Weah's career has been signified by his amazing play and ability to succeed no matter the odds.