French star Olivier Giroud has confirmed that he will stay at Arsenal after scoring the winner in their 4-3 league opener win against Leicester City on Friday night.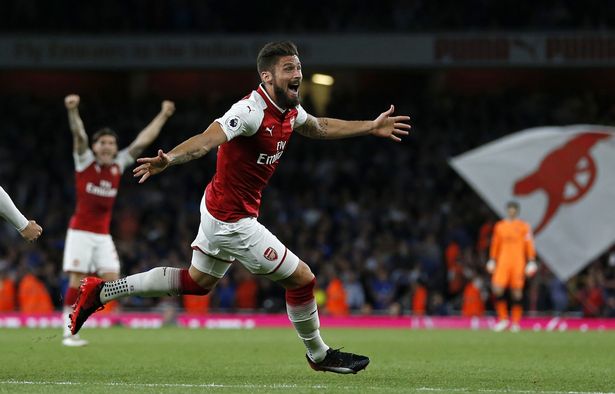 Giroud had lacked game-time and was not a regular starter last season. His future was under doubt when Wenger roped in Alexandre Lacazette on a club record £52m this summer.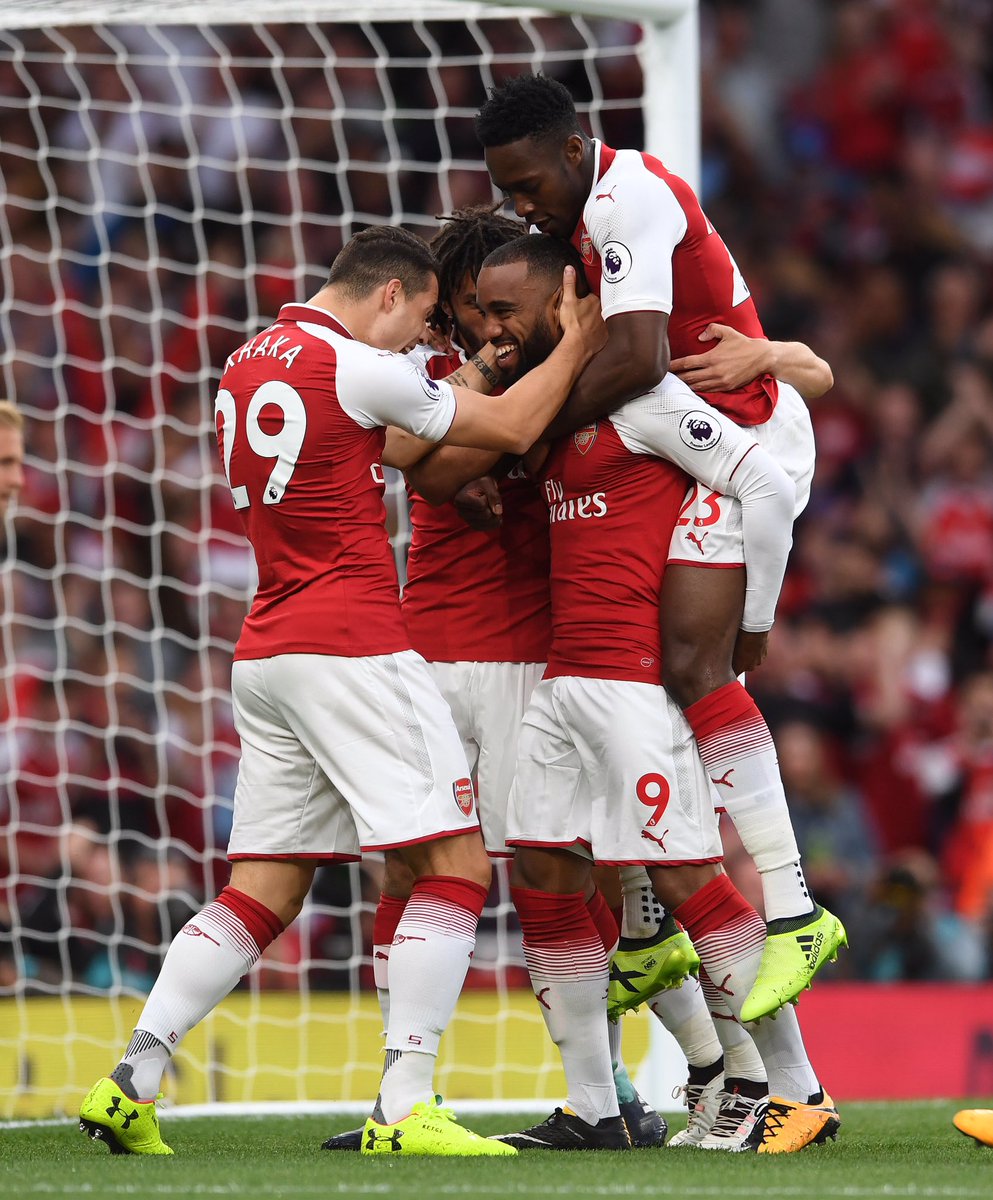 The former Lyon man enjoyed a dream start to his Arsenal career when he put the Gunners ahead against Leicester after just 94 seconds.
But Giroud, who has drawn huge interest from Everton, West Ham, Marseille and Borussia Dortmund this summer, has made up his mind to fight for his place after snubbing the chance to quit Arsenal.
Giroud scored the winner from a brilliant header as the Gunners twice came from behind to outplay Leicester at the Emirates on Friday.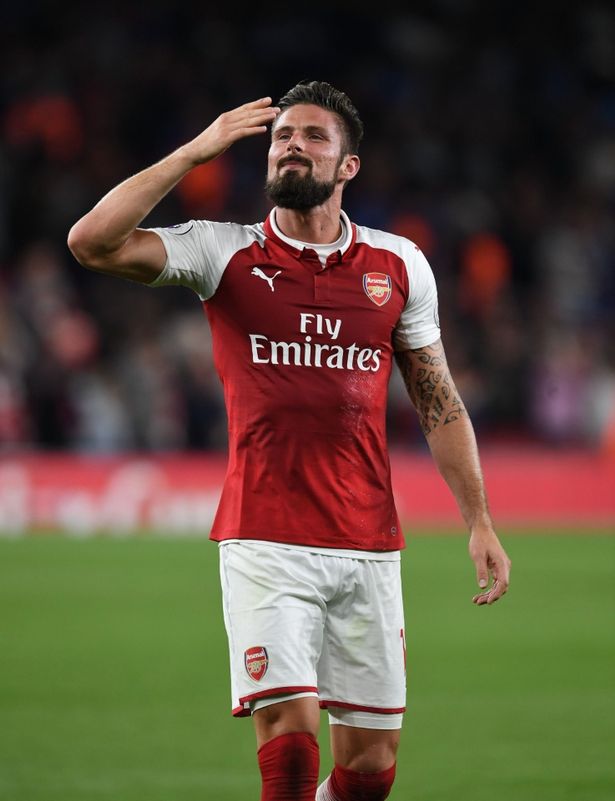 After the seven-goal thriller match, Giroud told SFR Sport: "I will be staying at Arsenal."
And Arsene Wenger heaped praise on Giroud following the thrilling opening day victory, also stating that he is very happy that the Frenchman has opted to stay.
Wenger said: "He doesn't want to leave and I'm happy he wants to stay. At one stage I opened the door for him to go as I knew I had many strikers, and in the end he decided to stay."
"I love the man and the player. He's a fantastic guy and he's committed, in his prime and at the top of his game."
"I don't want him to go. It was one of the great days for me in recent weeks [when he said he would stay]."
"I know how important he is not only as a player – he's a fantastic player – but also in the group he has a big weight. It was a relief for me he decided to stay. No chance will he go. It is a determined no."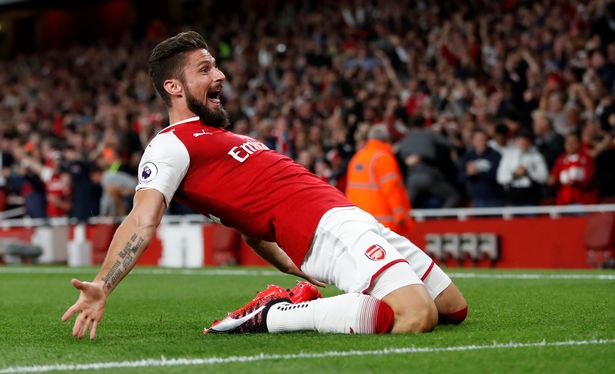 Giroud came off the bench to score the winner in a seven-goal thriller clash to channel Arsenal's Premier League campaign in the right direction.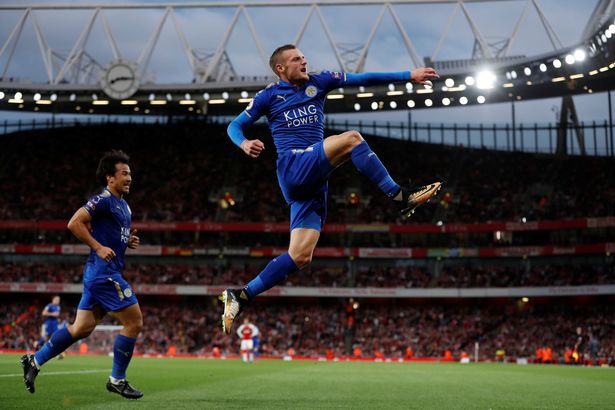 Jamie Vardy's double, after Shinji Okazaki's equaliser, had put the Foxes in the driving seat and wiped out Lacazette's opener and Danny Welbeck's strike just before the half-time.
However, the story took a different turn when Wenger introduced Aaron Ramsey and Olivier Giroud in the 67th minute.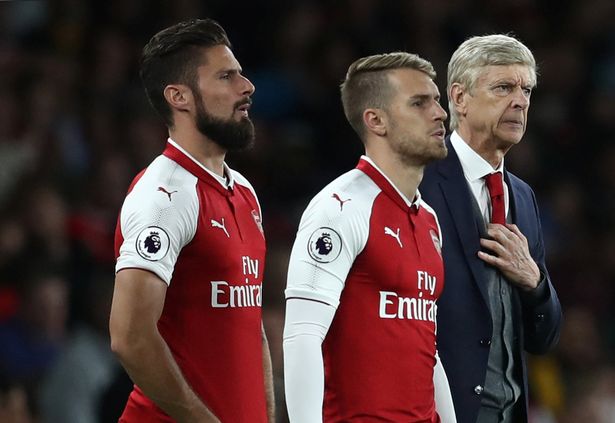 Ramsey made it 3-3 before Giroud headed in the 85th minute winner just two minutes later.
Leicester were unfortunate as referee Mike Dean failed to spot Mesut Ozil's handball before the corner that led to Ramsey's goal.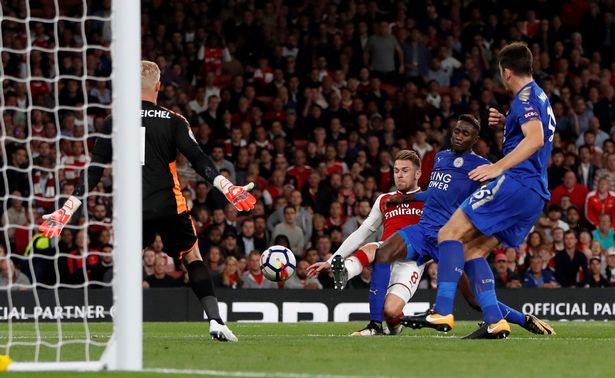 Leicester boss Craig Shakespeare said: "It was a definite handball. Disappointed the referee didn't give it because he had a great view but then we have to defend the corner given."
"We all know that referees sometimes get it wrong. We would like him to give that but once he gives the corner we have to defend the second phase better."
"You need to be aware of your man and we clearly didn't defend that as well as what we can do."