Barcelona superstar Lionel Messi has denied using abusive language at a match official during Argentina's 1-0 win over Chile, which saw him banned and claimed that he swore 'to the air'.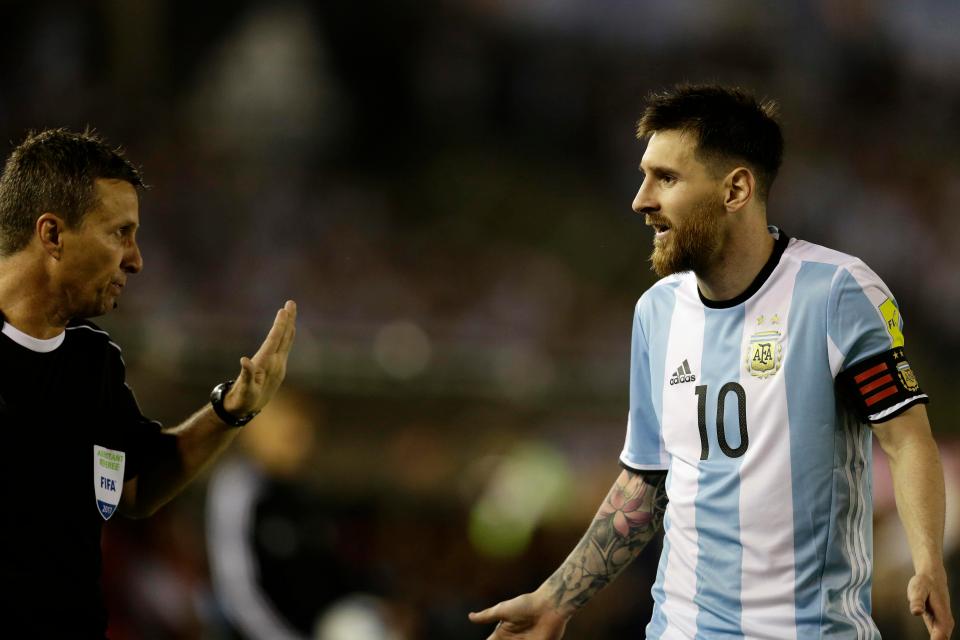 The Barcelona legend accentuated that he has been unfairly handed the four-match ban and stated that he had no intentions to harm the match official.
Messi had clinched the only goal as Argentina outplayed Chile 1-0 in the World Cup qualifier clash in Buenos Aires last Thursday.
However, he was handed the four-match just hours before the World Cup qualifier clash with Bolivia.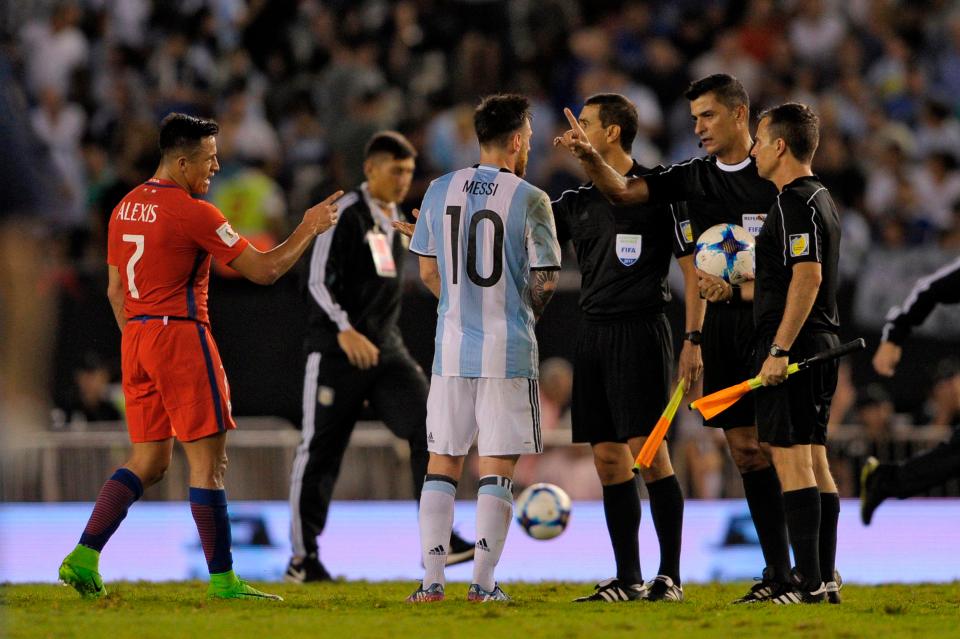 The video footage of the match with Chile showed Messi challenging linesmen face-to-face and slamming them with his sharp tongue.
After being hacked down to ground by by Jean Beausejour, Messi said "la concha de tu madre", which in English means "your mother's ****" – a common slang in Argentina – to Brazilian linesman Emerson Augusto do Carvalho.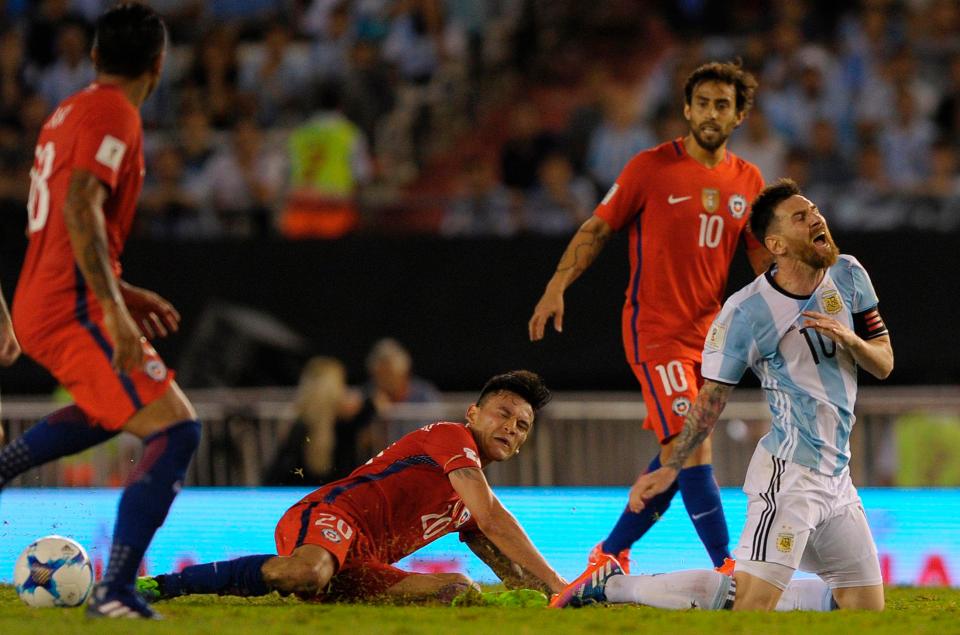 The five-time Ballon d'Or winner was also fined around £8,100 for his offensive behaviour.
And in the absence of their superstar, Argentina suffered a shocking 2-0 defeat to Bolivia on Tuesday – with La Liga giants Barcelona slamming Messi's four-match ban "unfair and totally disproportionate".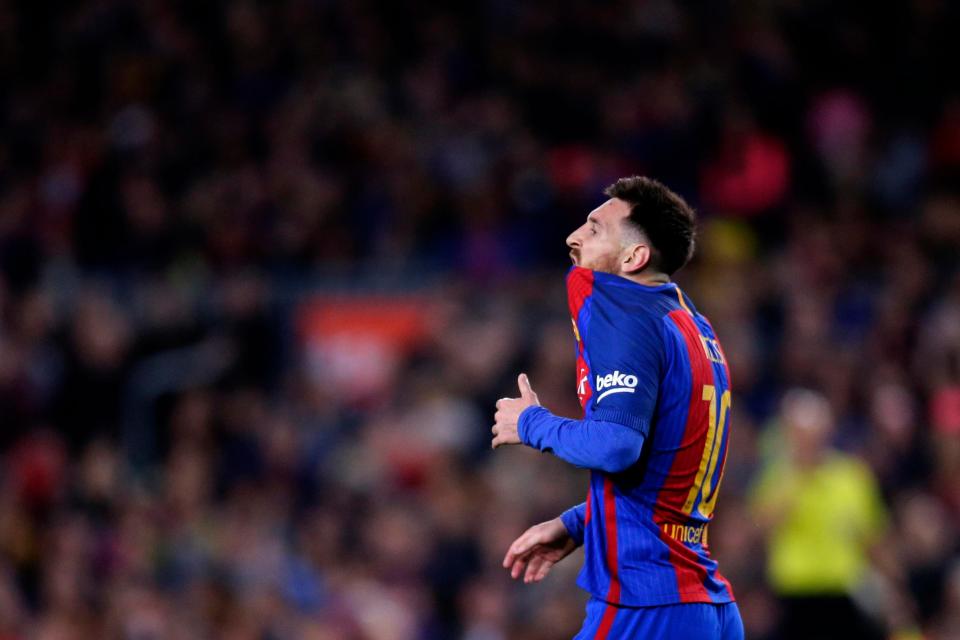 However, Messi can continue playing for the Catalan club.
Messi believes that the punishment is unfair as he did not vent out his frustrations towards the match officials.
He told La Nacion: "My sayings were never addressed to the assistant, but they were said to the air."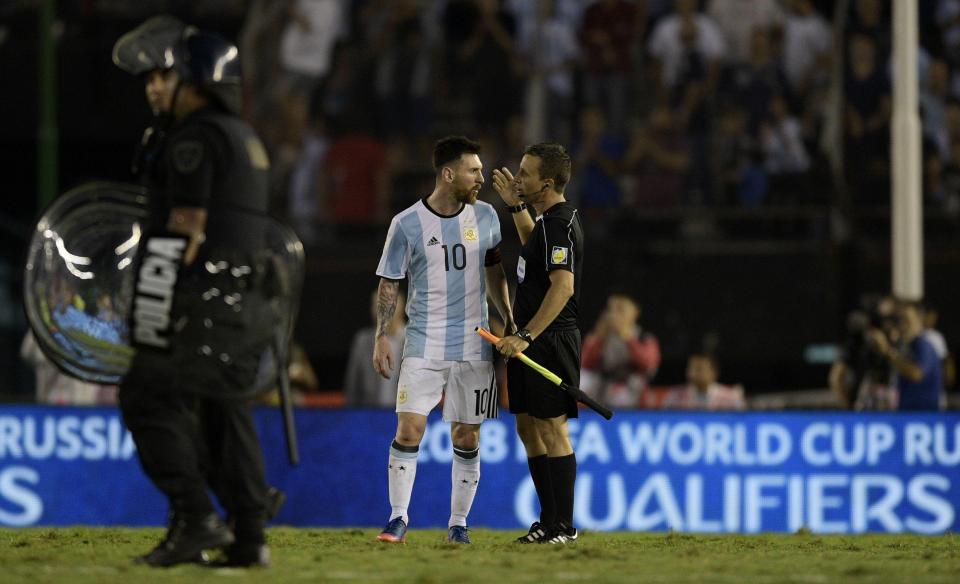 Messi will have stay out during crucial World Cup qualifying clashes with Uruguay, Venezuela and Peru, but Argentina have accentuated that they will appeal the ban.
National team secretary Jorge Miadosqui said: "We are surprised by the decision that has been taken."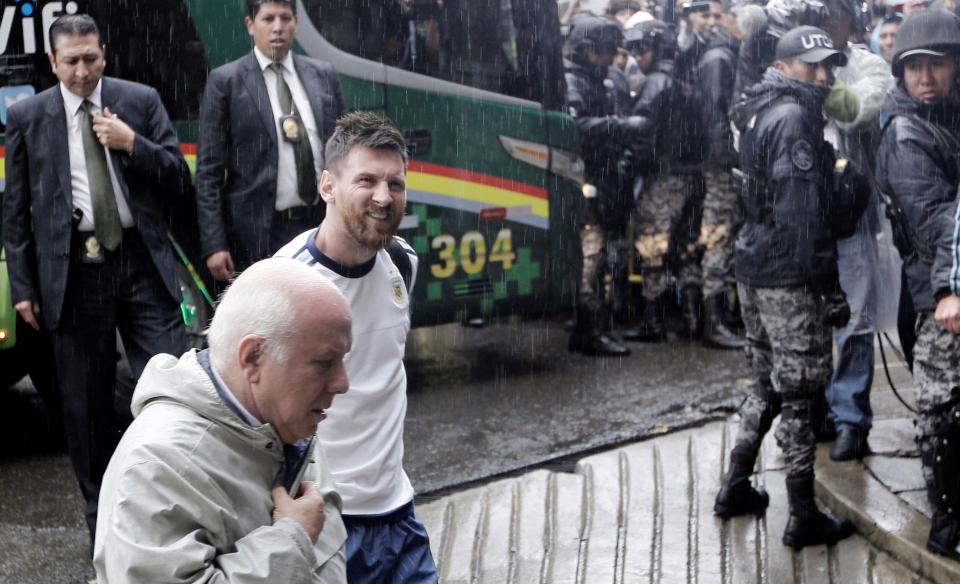 "We are very angry because of the way it was handled hours before playing."
"We are going to appeal the FIFA sanction. There are previous [examples] to believe the punishment can be decreased. Messi is sad, as we all are. We do not agree with the way in which this was handled."