The last time Ilkay Gundogan played in the Champions League final he was the same age as Kylian Mbappe is right now.
Both Robert Lewandowski and Jurgen Klopp were part of the Borussia Dortmund team set-up in North Rhine-Westphalia and it was Gundogan who equalised for Dortmund from the penalty spot against Bayern Munich.
A last-gasp goal from Arjen Robben for Die Roten secured the Champions League title for the Bavarian giants as Dortmund were left to lick their wounds at the Wembley Stadium in London that fateful night but eight years on, Gundogan has a second chance in a wildly different team and environment.
Gundogan has reached his second Champions League final with Manchester City as they will take on Chelsea in Porto this Saturday to claim their first ever Champions League trophy.
FootTheBall takes a look at the German midfielder and the impact that he has had ever since coming to Manchester and also in the national team set-up of Die Mannschaft
GUNDOGAN'S FANTASTIC 2020-21 SEASON
First let us look at the numbers of Gundogan this season for both club and country. He is Manchester City's surprise top scorer in the Premier League this season with 13 goals, in addition to that he has also supplied three assists.
In the Champions League he has been pivotal for Guardiola and City, starting more than 90% of the Cityzens' games in the tournament and scoring three goals along with delivering an assist.
His numbers for Germany are impressive too – he scored two goals in three matches for Die Mannschaft during the March World Cup qualifiers this year.
4 days to go until the big game 💙🏆💥🎱 #UCLfinal #Impossibleisnothing #createdwithadidas @adidasfootball pic.twitter.com/PntA9oIHoV

— Ilkay Gündogan (@IlkayGuendogan) May 25, 2021
All these statistics and facts about his performances indicate that he is virtually indispensable for both Joachim Loew and Pep Guardiola. But there is more to him than meets the eye at first glance.
He has not had an easy ride reaching his second Champions League final, he has had to huff and puff and work extremely hard up through the ranks to earn the place he is in right now.
When he first joined Dortmund, he was taken aside by Jurgen Klopp and told that he wasn't good enough to feature in the Dortmund first team.
ILKAY CATCHES THE EYE OF PEP GUARDIOLA
His first appearance for Die Borussien came from the bench, but he played well enough to earn a place in the starting line-up, albeit thanks to an injury to a first-team player at that time.
But a few months later he scored for Dortmund in the German Cup semi-final and subsequently BVB won both the German Cup and the German league titles.
And it was in Germany that he caught the eye of Pep Guardiola, who was then the manager of Bayern Munich, but had developed a liking for the German football player of Turkish descent.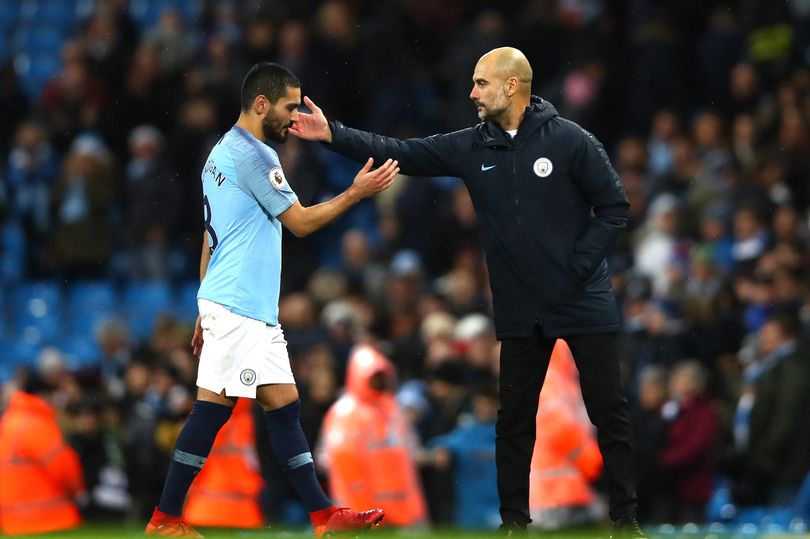 There is a tale about the Spanish tactician nudging Gundogan during the half-time break of a Der Klassiker – a sign of the future union of the two in Manchester in the Premier League.
Pep Guardiola brought Gundogan to England in the summer of 2016 as he planned to implement his unqiue possession-based style in the harshest of conditions and with a lot of detractors and naysayers hoping that his project would falter.
On the contrary, no team has won more Premier League titles than Manchester City ever since Pep Guardiola and Ilkay Gundogan arrived half a decade ago in Cottonopolis.
ILKAY GUNDOGAN – EVERY MANAGER'S DREAM

Gundogan is primarily utilised by Guardiola on the left side of a two-player midfield pivot in a 4-2-3-1 formation or on the left side of a midfield three in a 4-3-3 formation. The 30-year old is also adept in switching roles from defensive midfield to attacking midfield whenever City need to up the ante in the game.
And the fact that he is the Sky Blues' top goalscorer, despite largely featuring in what is a defensive minded role with Rodri, points towards his eye for goal and accuracy when it comes to shooting on goal.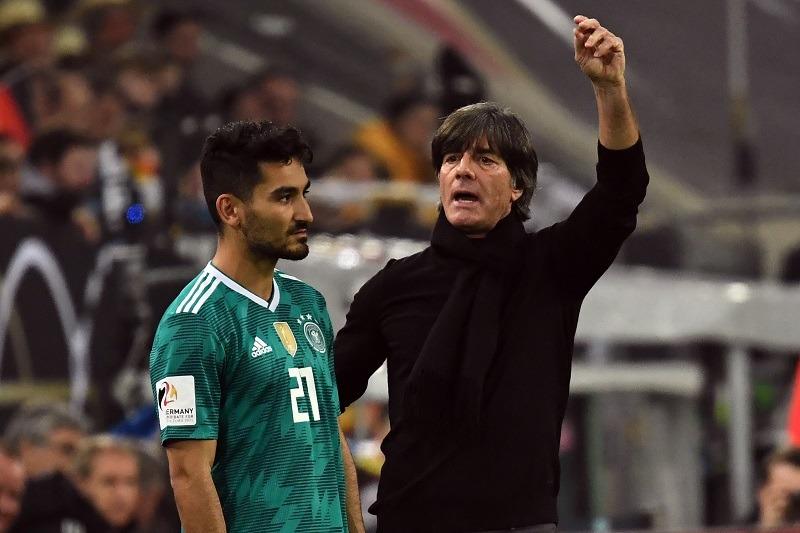 He is utilised in a similar manner by Joachim Loew for Germany – playing on the left side of a midfield three alongside Joshua Kimmich and Leon Goretzka in a 4-3-3 formation for the Germans. It is a testament to his quality that he may keep Real Madrid star Toni Kroos out of the starting lineup.
And he has proved to be highly effective in this position, which is evident by his incredible goalscoring tally for both the Cityzens and Die Mannschaft recently.
Therefore, expect him to play a key role for both City and Germany in the Champions League final and Euro 2020 respectively as the German bids to secure his first ever Champions League win this Saturday and then a maiden Euro triumph with Germany over the summer