English striker Jermain Defoe vowed to spend "as much time as possible" with terminally-ill Bradley Lowery following his switch to Bournemouth.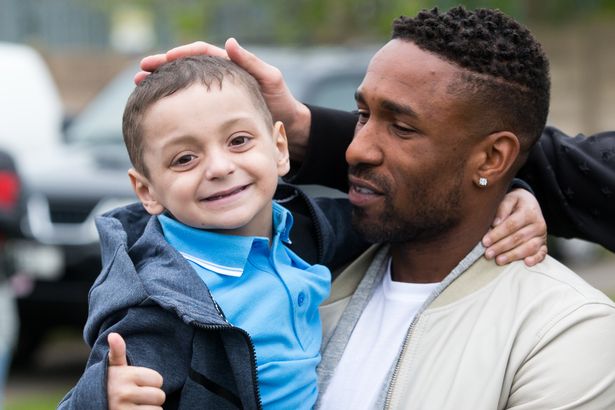 Defoe has now confirmed that he completed a medical at Bournemouth after parting ways with relegated Sunderland, where the England forward developed a close bond with the six-year-old.
Defoe accentuated that he has "been blessed" to have developed a close friendship with cancer fighter Bradley – with his parents revealing that he has just weeks to live.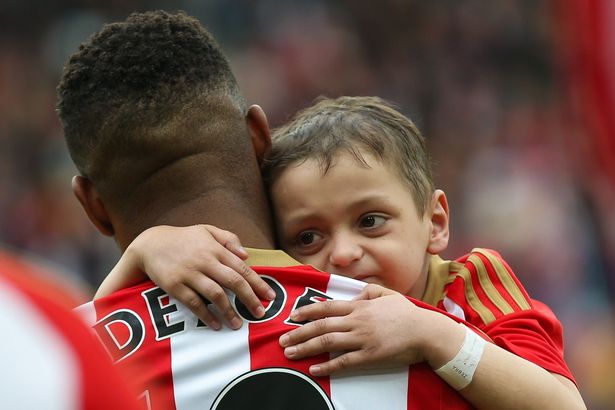 When he was just 18 months old, he was contracted with cancer and fought for two-years with the disease, and recovered. In July, the disease returned and became life threatening again.
Bradley is suffering from neuroblastoma and is presently under palliative care at his home in County Durham.
Defoe said that the close bond with Bradley has been the "highlight of my season".
He said: "Away from football the relationship I've managed to develop with Bradley and what I've brought to his life and what he's brought to mine has been really special."
"It's just been sad to see him go through what he has been and he's only six. But I still feel blessed that I'm able to be in his life."
"I've got so many great memories and moments that I have shared with him that will probably stay with me for the rest of my life now. So I'm just grateful for that."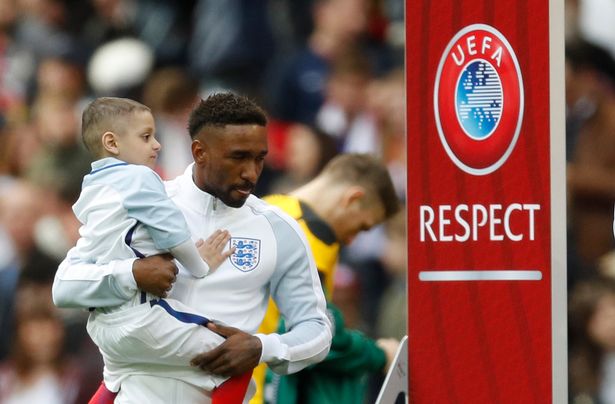 Defoe said that he "didn't really know what to say" when he came to know that Bradley, who led the Three Lions out at Wembley with Defoe in March, had only weeks to live.
He added: "Every day I wake up and I will text his mum and ask how he is getting on and she will say he's OK. But the reality is that he's really struggling."
"All I can do is try and be there for him and the family. When I finish with England I'll try and get up there again before I go away."
When asked if they will still be best friends after his move to Bournemouth, Defoe said: "Of course! I hope so anyway."
"He'll probably tell me off!"
"It would've been nice if he could have come to the two [England] games."
"He loves football and his family does as well. [They're] such a nice family – his mum, dad, nan. Such nice people and I feel blessed to be involved."
"I want to try and spend as much time with him as possible."