One of the most in-demand positions in modern-day football is that of a wingback, someone who can provide the piercing forward runs, dribble a little, supply crosses and be back into his natural place when the team loses the ball. Some players naturally fit into the role while there are many clubs that are nurturing players to grow into the position.
Atalanta's Joakim Maehle is one of the most promising wingbacks in the world and he is ready to show his talent at the Euros for Denmark this month.
After spending about six months at La Dea, the 24-year old has impressed everyone and shown what he is capable of doing in the right system. There are still certain flaws to his game that can be resolved for him to develop and reach his full potential.
He is under the right guidance as Atalanta manager Gian Piero Gasperini is one of the most famous managers who use the wingbacks to attack the hold the opponent down in their own half.
YOUTH DAYS
Joakim Maehle was born in Ostervra, Denmark and started playing football at a very young age. He joined a local club Ostervra IF before impressing many clubs' youth academies.
#AaB 5-0 #VejleBK ⚽️⚽️⚽️⚽️⚽️ pic.twitter.com/r8okw2J6n6

— Joakim Mæhle (@Joakim_maehle) April 16, 2016
He finally joined the Aalborg BK youth academy at the age of 12. After spending nine years developing his trade, he was finally included in the first team squad in 2016. During the same year, he signed his first senior contract with the club as a full-time footballer. Later that year, he signed another contract with the club that kept him at the club until 2020.
FURTHER DEVELOPMENT IN BELGIUM
After spending one season with Aalborg, in May 2017, KRC Genk came calling for the then 20-year old wingback. Maehle joined the Belgian first-division team in July 2017 in order to replace Timothy Castagne.
At Genk, he faced competition with the Angolan right-back, Clinton Mata, for playing time and mostly sat out during his first season.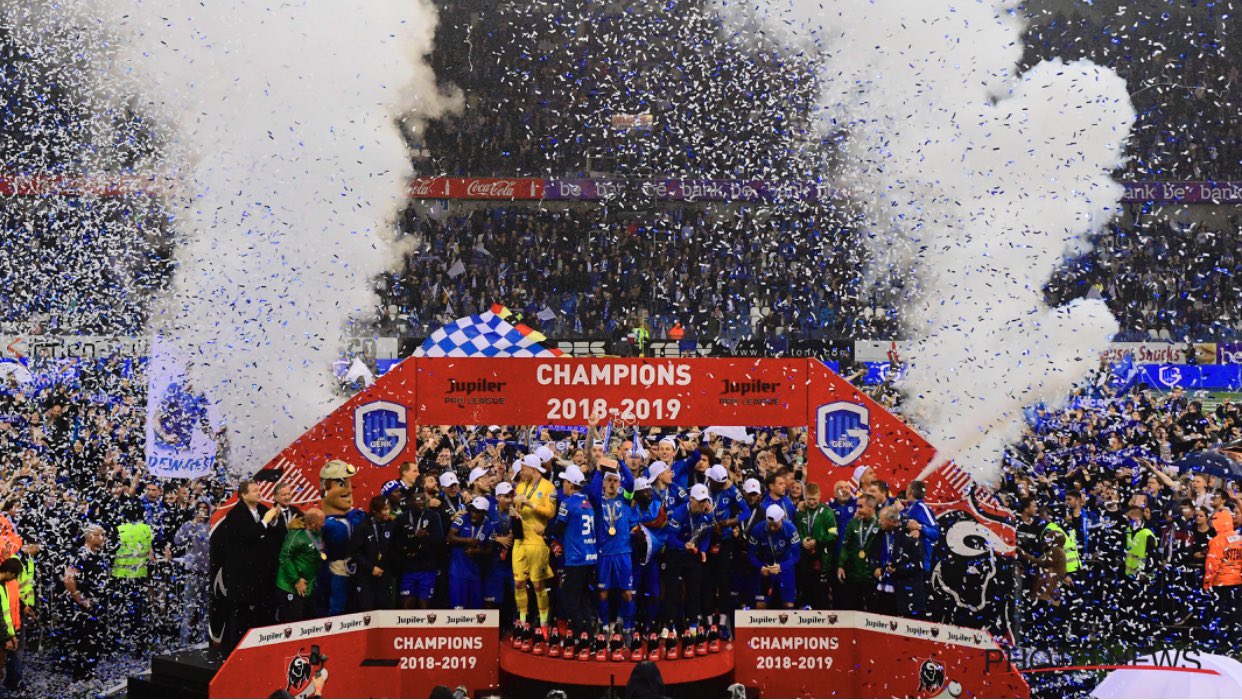 Genk sold Clinton Mata in the summer window to Club Brugge, having seen Maehle's development and potential. The young right-back became a key member of the first team that year and contributed three goals and five assists as Genk won their fourth league title and their first since 2010/11.
The club rewarded him with a contract extension till 2023.
Extremely proud, happy and very very thankful to extend my contract with @krcgenkofficial🙏🏽 Thanks to family, friends, supporters and everyone around this club – I promise to give my very best the next 4 years🔥💪🏽📝 #2023 #Blauwbloed 💙 @ Luminus Arena pic.twitter.com/PDSE8HAvrR

— Joakim Mæhle (@Joakim_maehle) September 11, 2019
The next season didn't go as planned as Maehle and co. finished seventh in the league.
LIFE UNDER GASPERINI
In December 2020, Atalanta bought him from Genk for a reported fee of €11 million on a five-year contract. The Danish wingback joined Atalanta mid-season, from January 2021 in order to once again replace Timothy Castagne, who had moved to Leicester City this time.
🎙 Le prime parole da atalantino di Joakim #Mæhle!
🎬 Mæhle's first interview as an #Atalanta player!

👉 https://t.co/UAv5rseA0P#WelcomeMæhle #GoAtalantaGo ⚫️🔵 pic.twitter.com/hq0dyY9ziC

— Atalanta B.C. (@Atalanta_BC) January 4, 2021
In the six months spent at the club, Joakim Maehle made 20 appearances including 12 starts and registered just two assists despite playing in a preferable system that provides him with the freedom to attack.
This is largely down to the lack of time spent at the club and Gasperini is hopeful of drastic improvement in the coming season.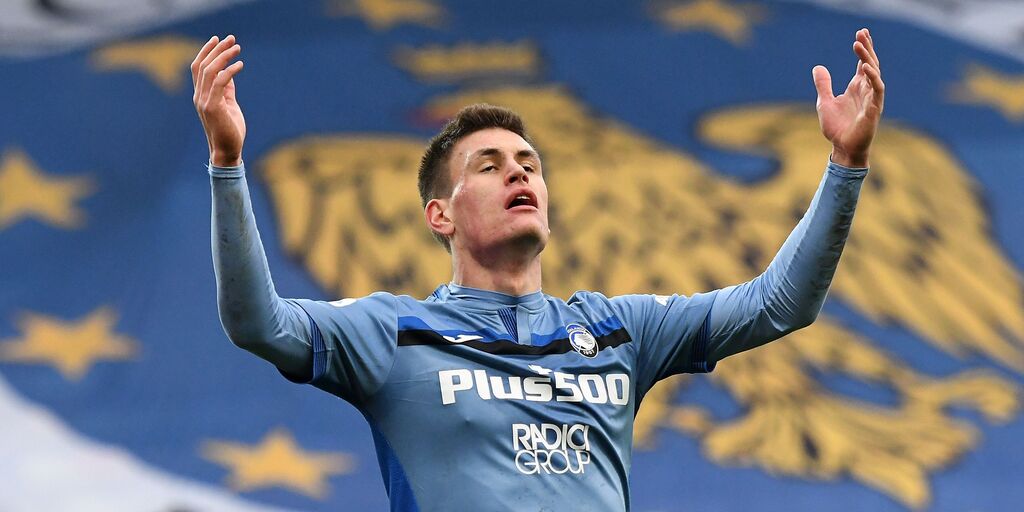 Maehle admitted that he couldn't immediately adapt to Italian football and that it is different than he was used to in Belgium and Denmark
"In Italy, I found a different style of play than I was used to," said the 24-year old wingback. "But I immediately had the confidence of Mr Gasperini," he added.
STYLE OF PLAY
Joakim Maehle is still in the developing stage of his game, playing his first season in the top five leagues in Europe. The primary traits of his game include giving an extra attacking option in the final third and exploit spaces left behind the opposition defence. Another big advantage of having Maehle in your squad is his off-the-ball movement. He keeps moving in order to free up spaces for his teammates even if he is not directly involved in the build-up.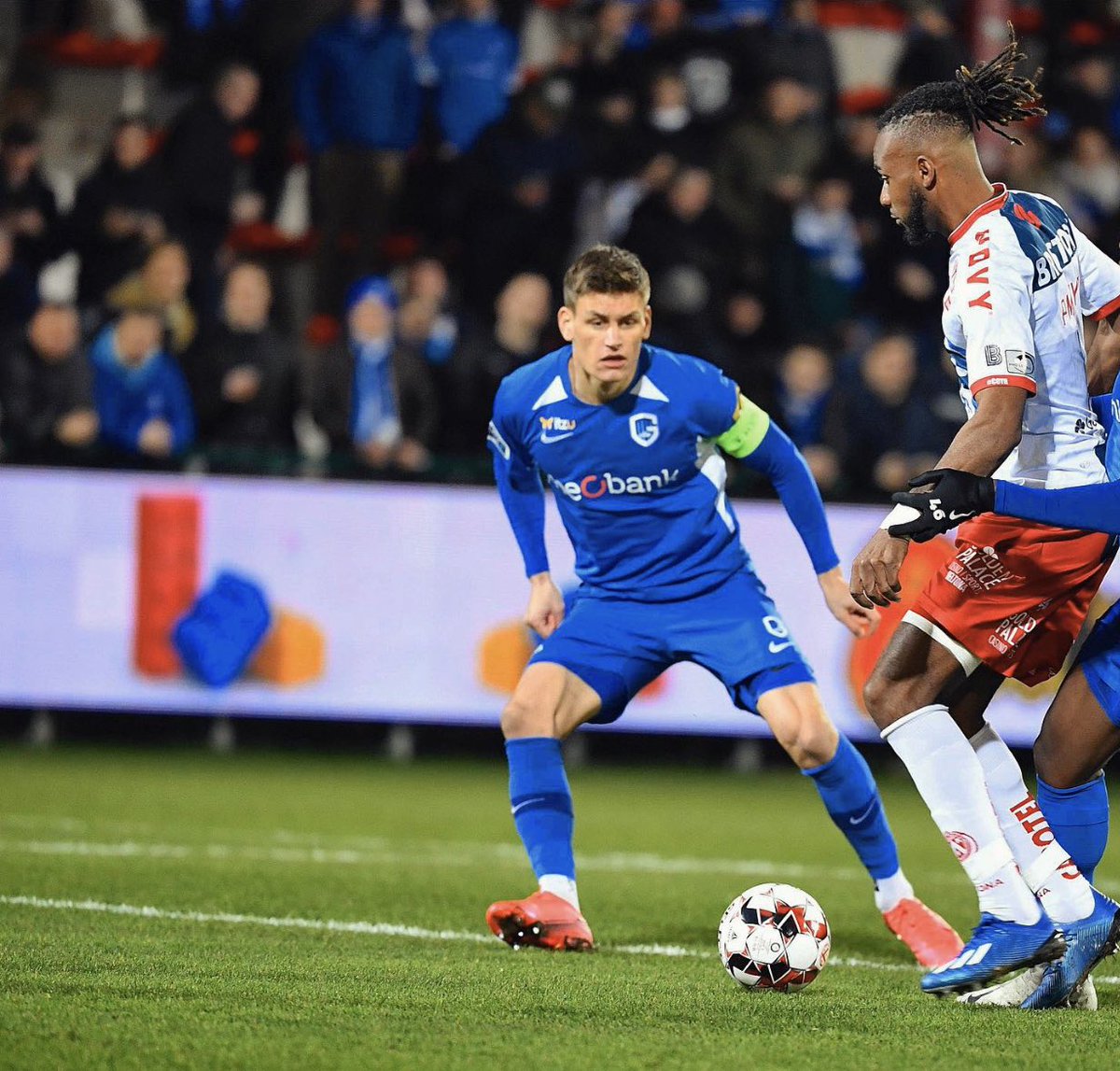 The Danish international is good with both legs which allow him to operate on the left side as well. In fact, one of his two goals for his nation came while playing as a left-back in a four-man defence in the World Cup qualifiers against Austria.
The 24-year old Atalanta-man always looks for a long diagonal that can split open the defences on counter-attacks. In Atalanta, Gasperini prefers a five-man defence which gives Maehle more freedom to attack as compared to when on national duty.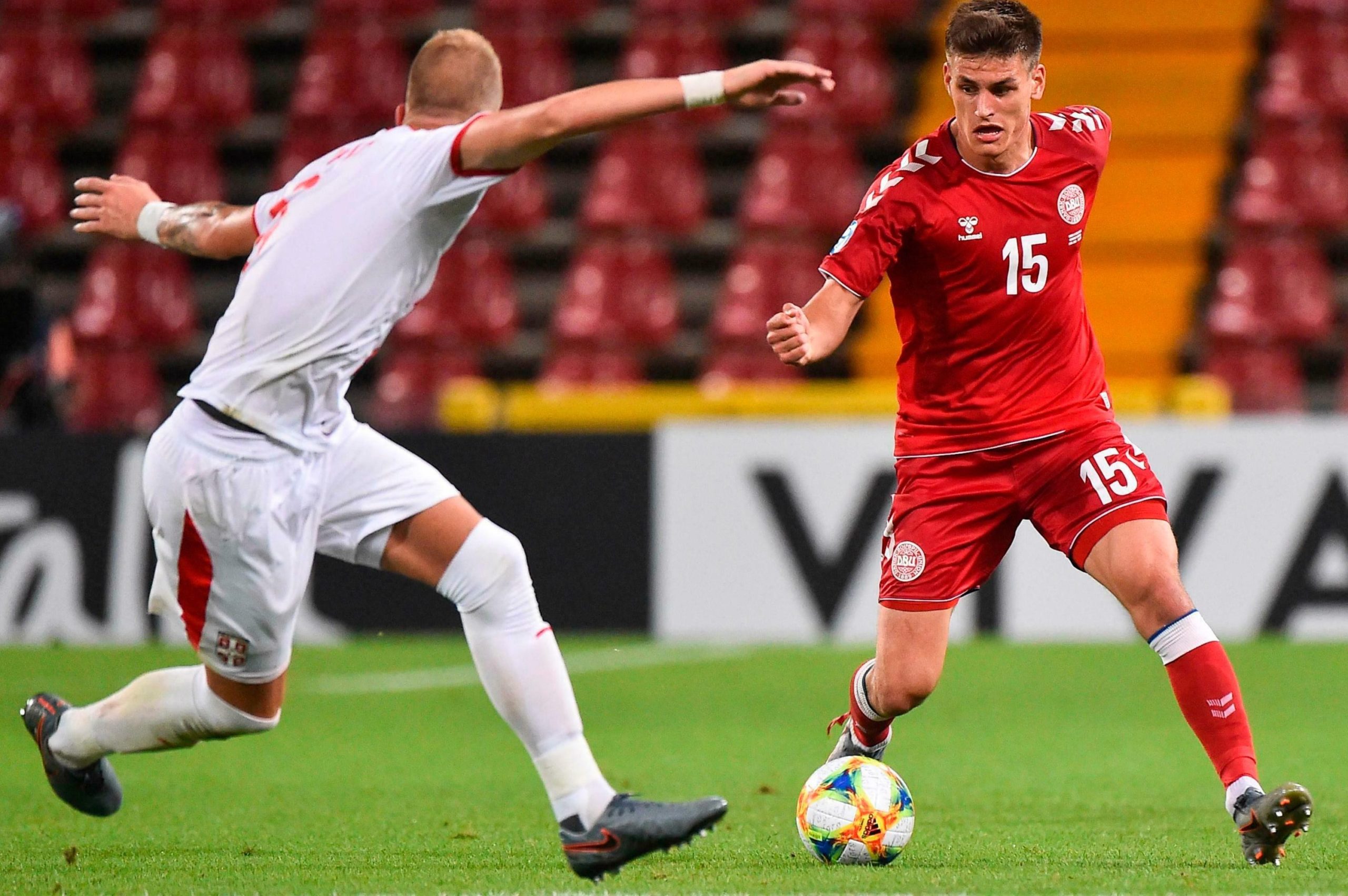 Passing is one of his stronger traits, he boasts a pass completion rate of 81.1% in Serie A this season. Although, Maehle does lack defensively, with just a 36% win rate in aerial duels and 47% in ground duels despite having a strong physique. He makes up for it with his pace and endurance that allow the Dane to run up and down the pitch for 90 minutes with ease.
ON NATIONAL DUTY!
Joakim Maehle made his senior international debut Denmark in September 2020, coming on as a substitute later in the second half in their 2-0 defeat against Belgium in the Nations League. His first start on national duty came in a friendly against Faroe Island. He has earned eight caps for Denmark while scoring two goals. His latest came in March 2021 in a World Cup qualifier against Austria.
Joakim #Mæhle a @EURO2020 con @DBUfodbold! 🇩🇰 Complimenti Joakim!! 🤩#Mæhle goes to #EURO2020 with #Denmark! 💪 Well deserved Joakim!! 👏#GoAtalantaGo ⚫️🔵 pic.twitter.com/X8FJ70flzn

— Atalanta B.C. (@Atalanta_BC) May 26, 2021
He is expected to be a key player for Denmark at the upcoming Euro 2020 with his pace and attacking instincts. Denmark host Group B in the Euros that consists of Finland, Belgium and Russia.
He can be a liability defensively at times and has to be covered for by the centre-backs and the defensive-midfielders. Maehle adds sizeably to Denmark's attack with his link-up play alongside Martin Braithwaite and Christian Eriksen.