Barcelona star Lionel Messi and his stunning childhood sweetheart Antonella Roccuzzo will tie the knot on Friday at his hometown Rosario, Argentina.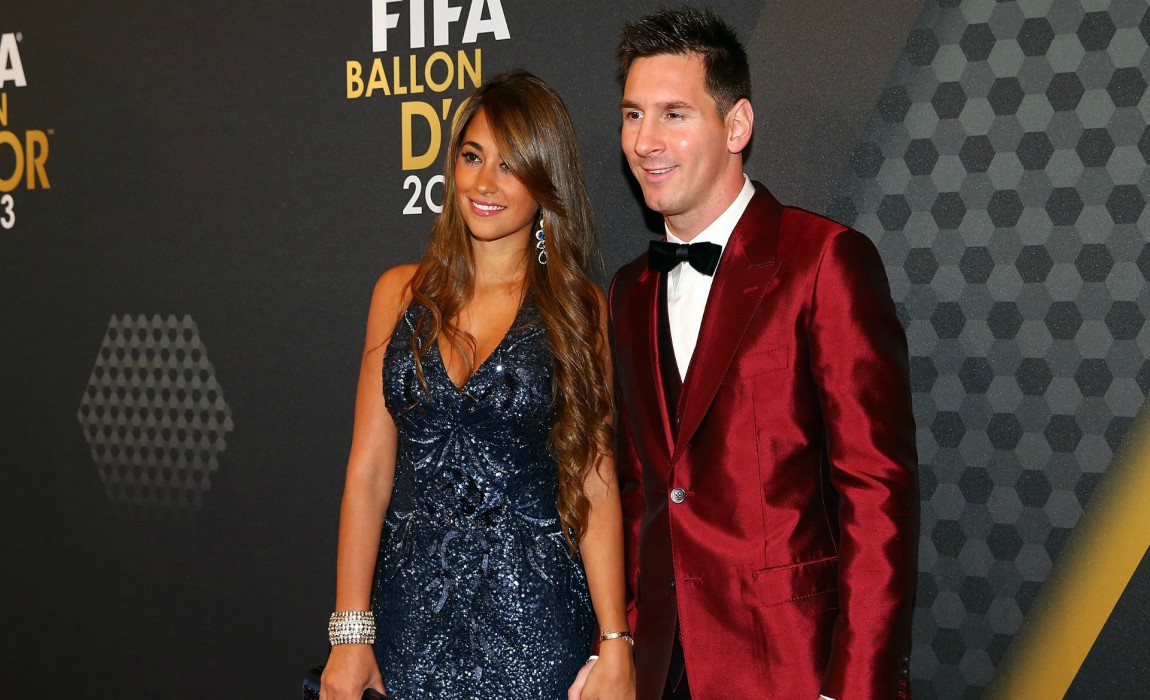 Messi's father immigrated to Barcelona in 1990's with his family, but the couple was in touch and their love grew. Now, they are back to their hometown to tie the knot.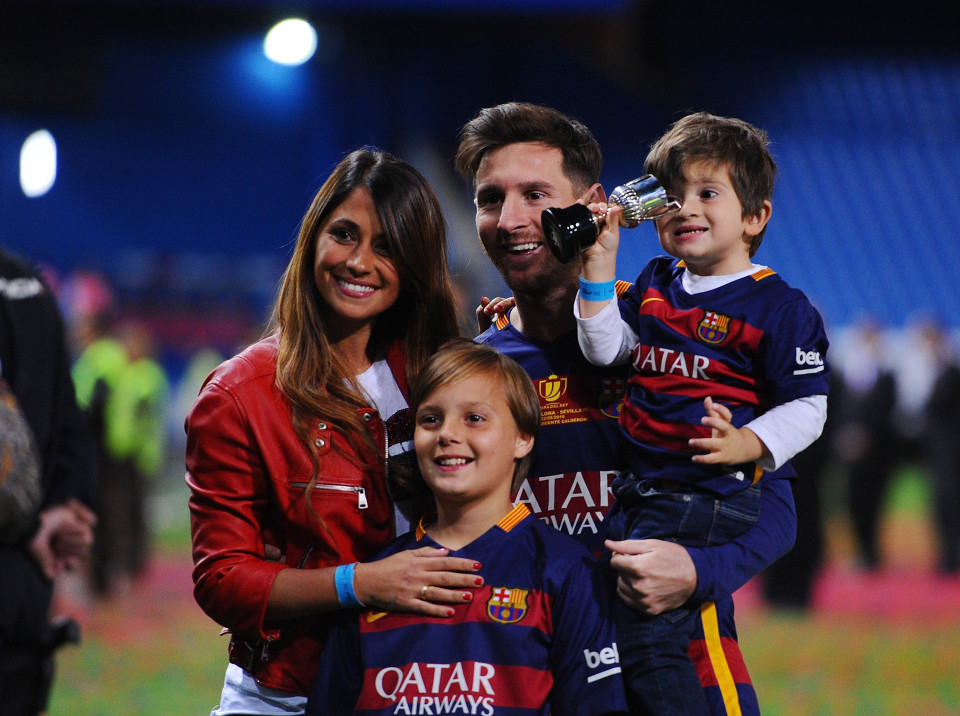 The couple will tie the knot in the presence of their two sons, Thiago and Mateo at the city centre- casino-hotel complex.
Here are some things you should know about the football world's most awaited wedding:
[espl_dropcap]6[/espl_dropcap]Wedding Venue: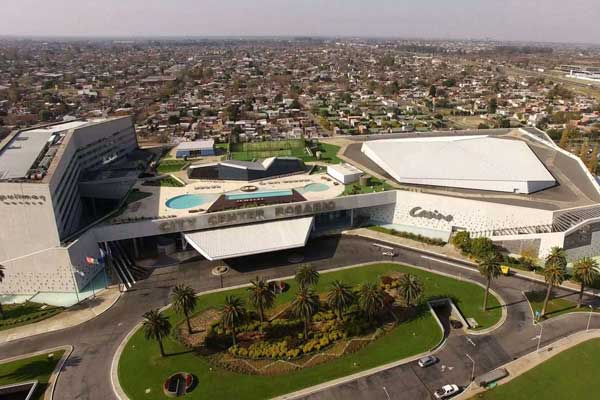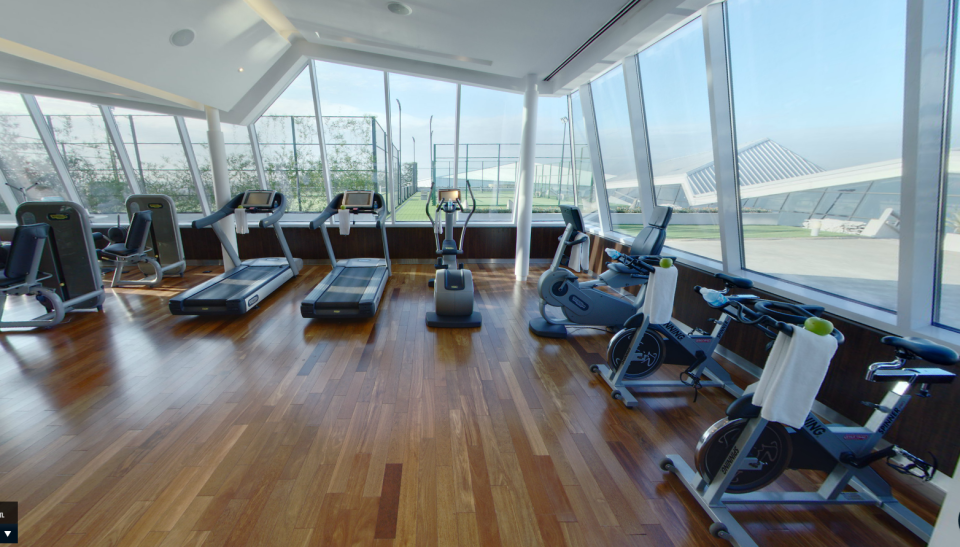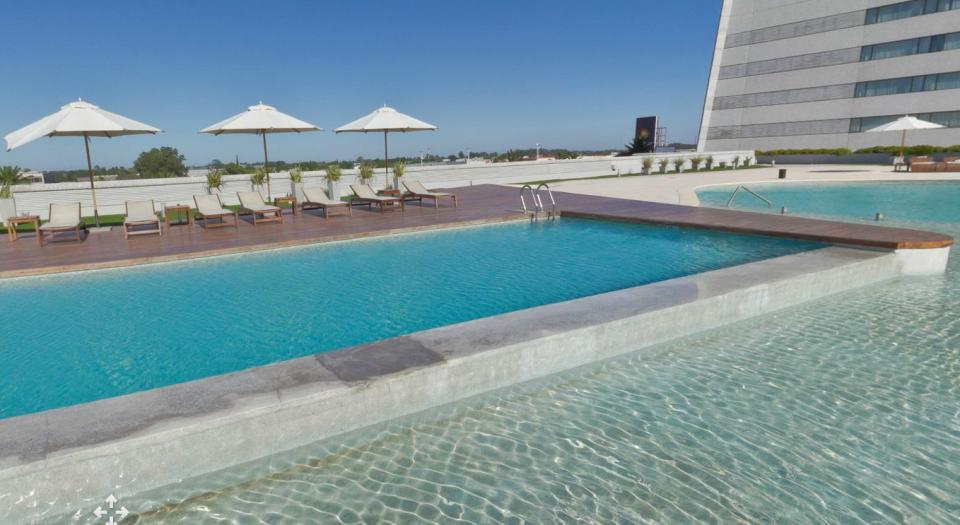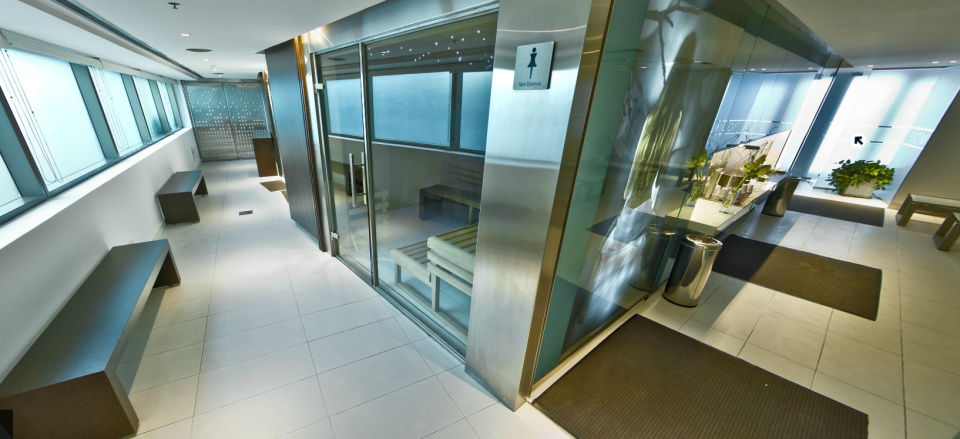 [espl_heading size="14″]Leo and his fiancé Antonella will stay at the luxurious City Centre Casino- Hotel complex along with their two kids Thiago and Mateo. It is expected that the wedding will take place in the same venue as the guests will also be staying at 188-room Pullman Hotel inside the complex. City Centre Casino hotel complex has two pools, a tennis court and an indoor pool, where the guests who need privacy can relax. The venue has a luxury lobby, bar, an indoor spa and rooms which are in the top range of presidential suite.
[espl_dropcap]5[/espl_dropcap]Wedding Menu: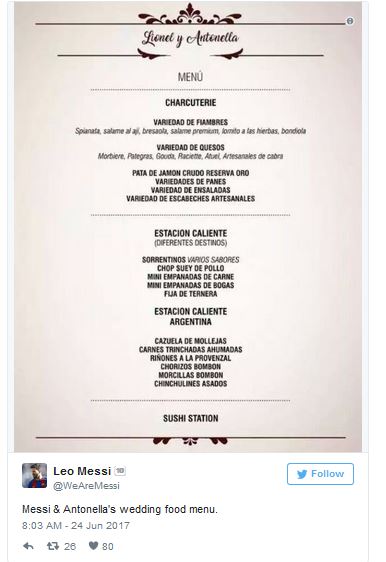 [espl_heading size="14″]The menu caters to almost all the cuisines and includes steak, salad, sushi, pasta. According to the sources, Messi has asked his chefs to cook local cuisine like locro stew and empanada for the wedding guests.[/espl_heading]
[espl_dropcap]4[/espl_dropcap]The Guest List: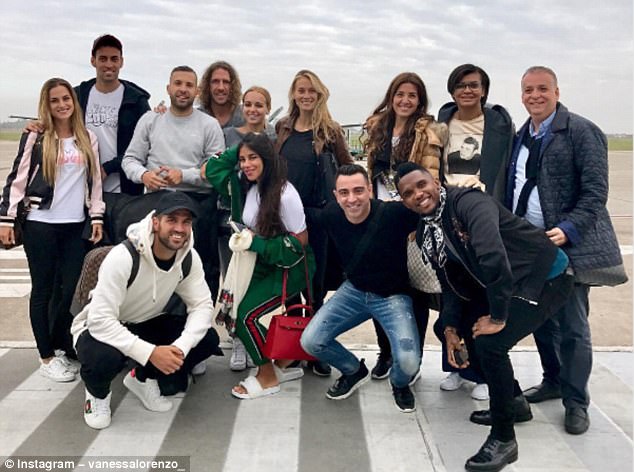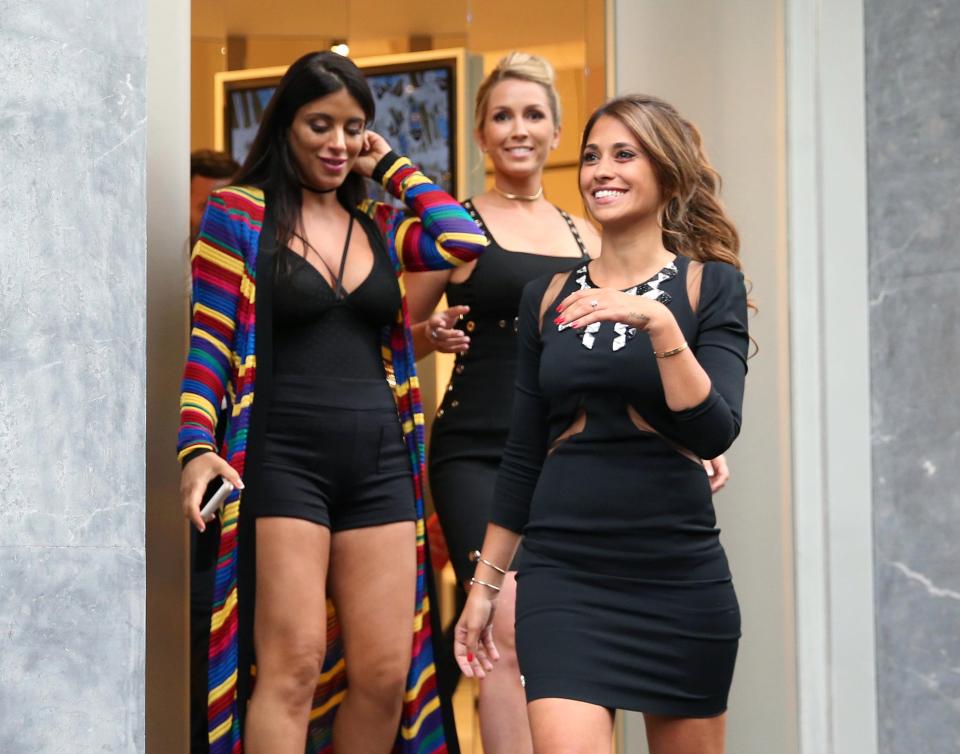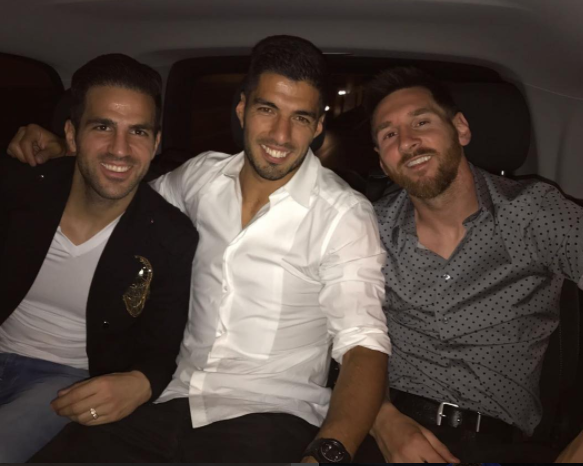 [espl_heading size="14″]This is the most awaited wedding of the football world as the couple is regarded as one of the hottest couples in town.Around 21 members of Barcelona team including best friend Luis Suarez, Neymar and Gerard Pique with partner Shakira will come down.
Former teammate and buddy, Cesc Fabregas AND his stunning wife Daniella Semaan are already there for the wedding. Semaan shares a close bond with Roccuzzo and Suarez's Wife Sofia Balbi.
Football stars Xavi, Sergio Busquets, Jodi Alba, Samuel Eto'o and Carles Puyol have joined the couple on their big day.
According to Spanish Media outlet, Ex-Real Madrid star Angel Di Maria will be attending the wedding.[/espl_heading]
[espl_dropcap]3[/espl_dropcap]The Music: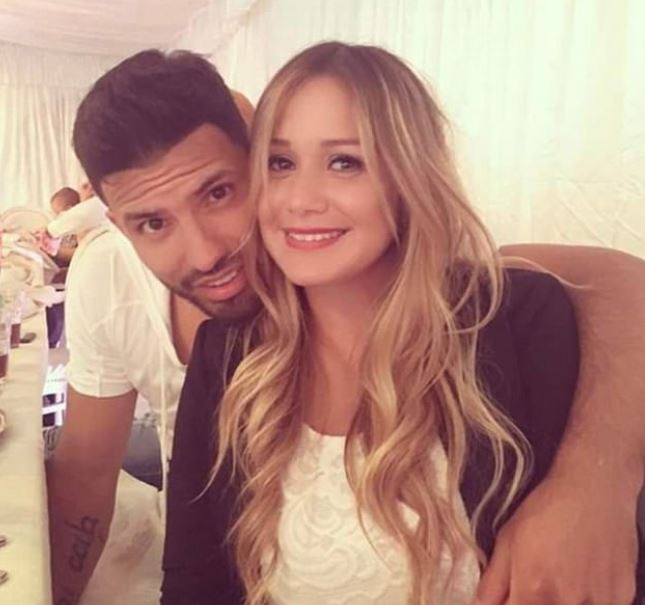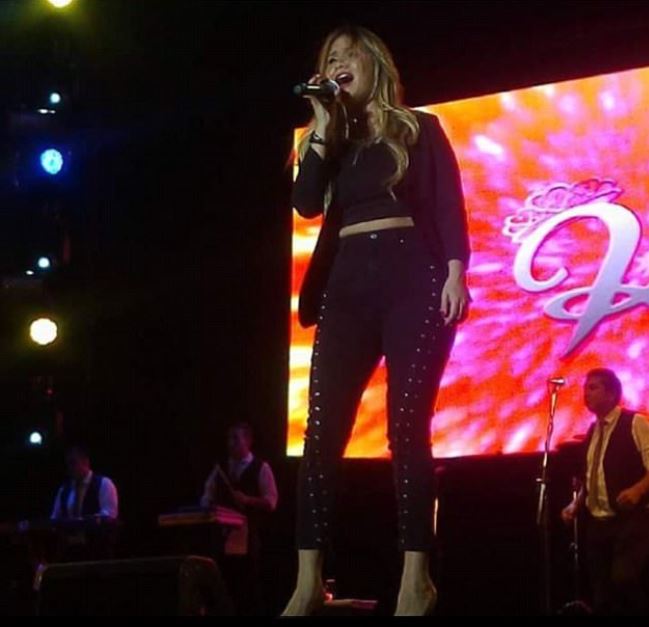 [espl_heading size="14″]Messi's Argentinean team-mate Sergio Aguero's wife, Karina is all set to perform at the wedding. She will perform the song for the first dance at the ceremony. The rest of the event's music will be handled by Uruguayan pop bands Rombai and Marama. It's not yet confirmed that whether Pique's partner Shakira would perform for the guests.[/espl_heading]
[espl_dropcap]2[/espl_dropcap]High Security: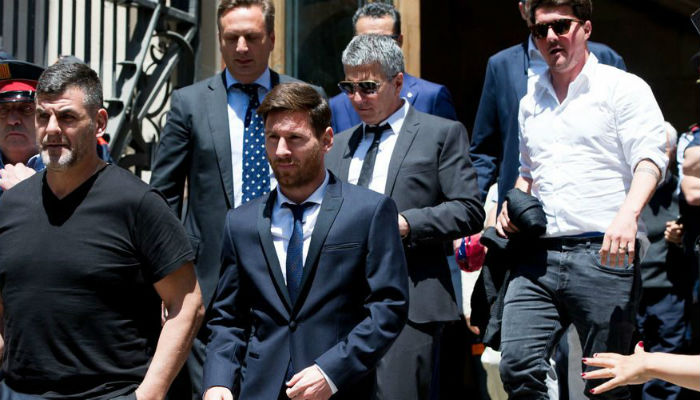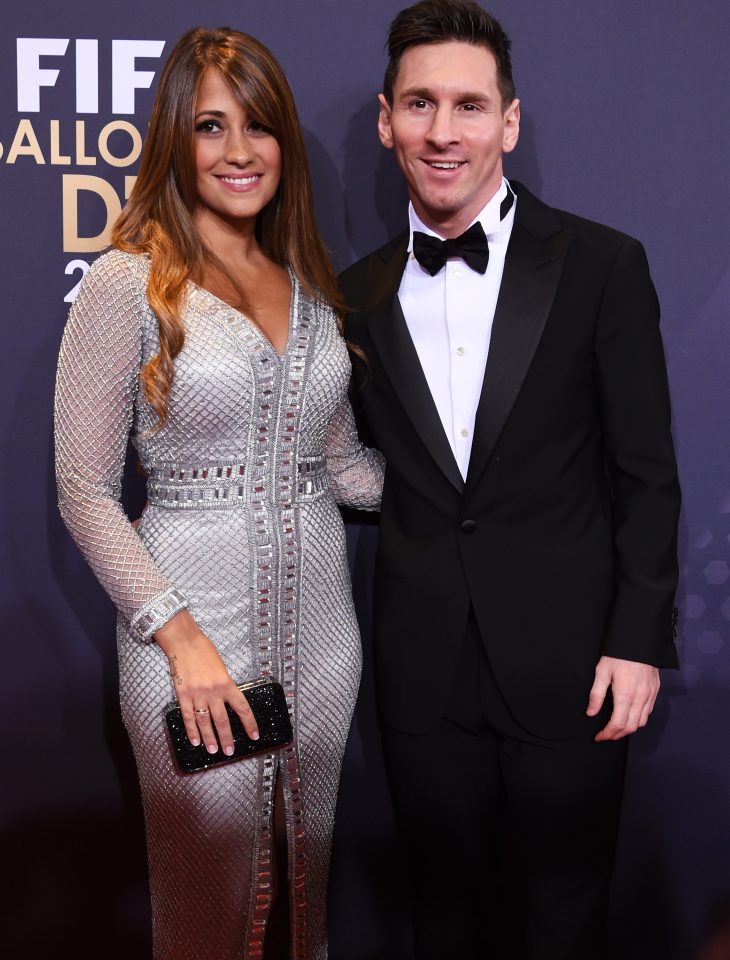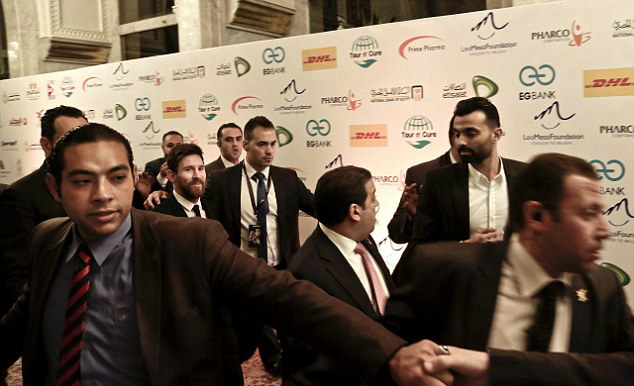 [espl_heading size="14″]It's a wedding of football legend and the world is waiting to know each and every detail about the special event. Around 150 journalists will be covering the event but they don't have access to the guests. The hotel shares a border with a poor neighbourhood which is known as the birthplace of the drug gang Los Monos. In the past, this city had a strong working class and now violence has grown from widespread unemployment. The security for the wedding is already planned and is secure with officials.[/espl_heading]
[espl_dropcap]1[/espl_dropcap]The Bride's Dress: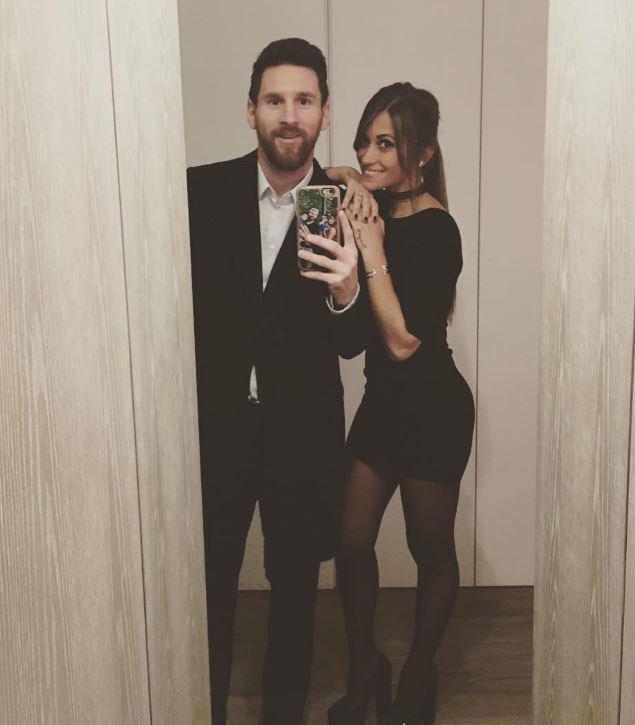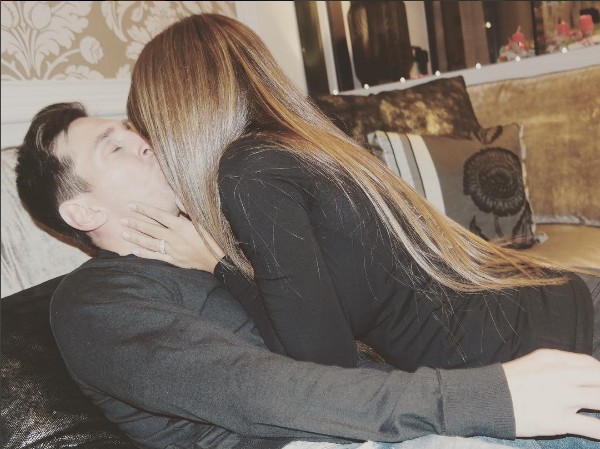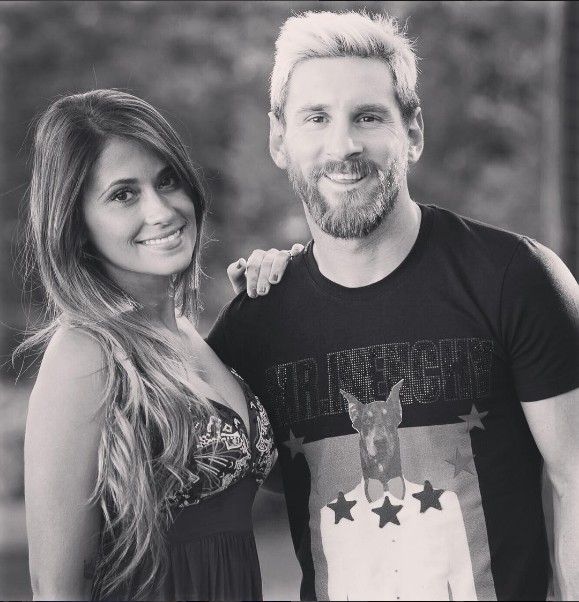 [espl_heading size="14″]Everyone's waiting to see what Antonella will be wearing. The beautiful bride Antonella will wear the wedding dress by Spanish designer Rosa Clara. Rosa Clara is flying from Barcelona and has dressed celebrity like Eva Longoria and Sofia Vergara including Spain's Queen Letizia.[/espl_heading]