The Copa America 2021 is around the corner and the same question is popping up in everyone's mind — Is Lionel Messi going to end his international trophy drought this time?
To his millions of fans around the world, La Pulga is undoubtedly the greatest player to ever kick a ball and an international trophy is merely a formality. Well, they aren't wrong if one looks at his individual and team accolades, his statistics and the magic he creates when he steps on the football pitch. But to a section of critics, him not having an international trophy dwarfs him in front of other legends of the game.
The 33-year old Argentine is the all-time leading goalscorer for both his country and life-long club FC Barcelona with 71 and 671 goals respectively. Messi is one of the most decorated footballers in the world, having won 35 team and countless individual honours.
Leo has the world at his feet – he scores the most, earns the most, has a beautiful wife and three adorable children. He has it all except for an international trophy to his name. And he has seen it slip away from his hands four times, including three consecutive international final defeats in three years.
After losing the 2014 World Cup final to Germany, owing to a Mario Gotze extra time ice-breaker, Argentina lost twice to Chile in the Copa America final of 2015 and 2016. Brazil had earlier defeated a young Messi led Argentina in the Copa America 2007 final.
It had impacted him so much, that in 2016 after losing the Copa America Centenary final against Chile on penalties, Messi announced his retirement from international football, only to come back two months later following multiple pleadings from fans around the world.
A BORN GENIUS!
Born and brought up in Rosario, Argentina to a sports enthusiast family, Messi started his football very early on in his life. At the age of four, he started playing for Grandoli, a local club coached by his father Jorge Messi.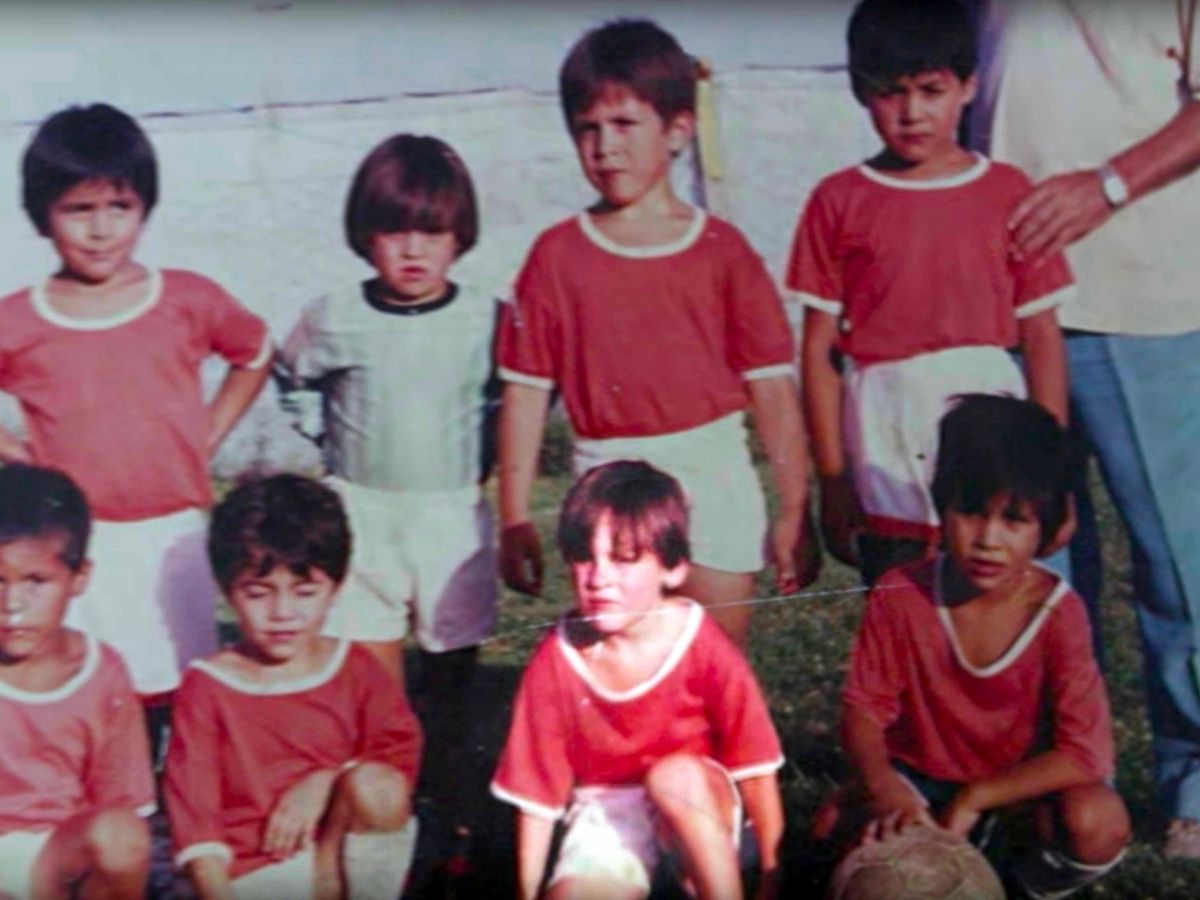 He impressed everyone in the Argentine football circuit and two years later he was signed by Newell's Old Boys. Messi played for the Rosario club for six years and scored almost 500 goals during that period.
BLESSING IN DISGUISE
The Argentine suffered a career-threatening blow when he was diagnosed with a growth hormone deficiency that needed an expensive treatment, more than what his family could afford at that time. His club, Newell's Old Boys could not help him financially amid the recession across the country, and nor could River Plate, another Argentine club that wanted to acquire a young and full of potential Lionel Messi.
Lionel Messi: "My dream was always to be a football player in the Primera División with Newell's". pic.twitter.com/TkrIWK2Cic

— Newell's Old Boys – English (@Newells_en) August 14, 2020
After a lot of efforts, his father managed to get young Lionel a trial at some Catalan football club called FC Barcelona.
Destiny had arrived for Lionel Messi, the selectors were overwhelmed by his talent, the ability to fend off defenders and dribble the ball almost magically. Despite hesitation among the club hierarchy, first-team director Charly Rexach was so desirous of signing him that with no other paper at hand, he offered a contract on a paper napkin.
Messi joined Barcelona who aided his treatment as he started training with the junior team. Within a year, Messi fully overcame his disease and what lied ahead was magical in the true sense.
SETTLING IN CATALONIA
Messi persistently kept on progressing and gliding through the ranks, and in no time he found his place in the first-team squad. Debuting at 16, Messi had created hope and history for young footballers around the world for generations to come.
He continued to make minor appearances for the senior side for two years before finally earning his first senior contract in 2005. His career again got multiple halts firstly due to his citizenship and back-to-back injuries.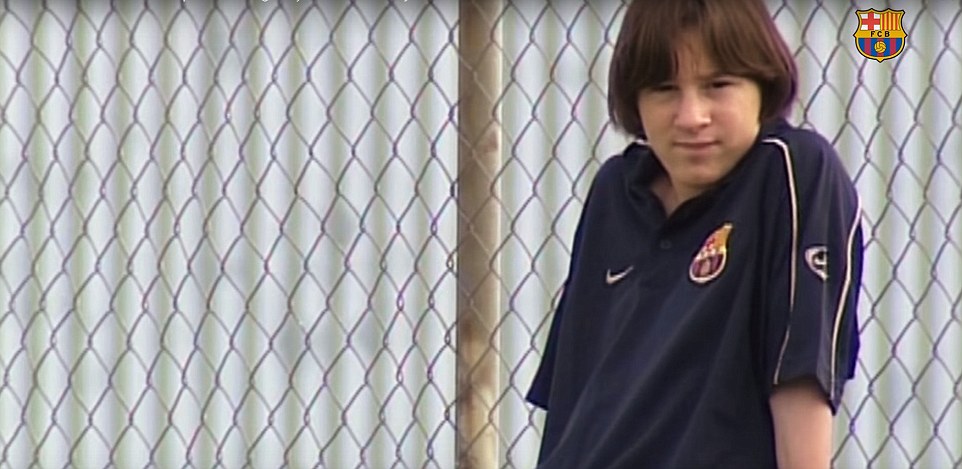 Despite all this, Messi went on to score 17 goals in the 2006-07 campaign, attracting many top European clubs of that time. He decided to stay with the Blaugrana and the rest, as they say, is history.
The little magician worked on his physicality and fitness to compete at the biggest stages.His talent was acknowledged by many great players, coaches and legends of the game and year by year, Messi kept proving them right.
Johan Cruyff :
"For the world of football, Messi is a treasure because he is a role model for children around the world… Messi will be the player to win the most Ballons d'Or in history. He will win five, six, seven. He is incomparable. He's in a different league."
Fabio Capello: 
"In my entire life I have never seen a player of such quality and personality at such a young age, particularly wearing the 'heavy' shirt of one of the world's great clubs… Before a game, you can plan for everything. But Messi can produce a move that no-one expects and change the game in an instant."
The 33-year old spent more than half of his life in Catalonia owing his loyalties to the iconic Blaugrana colours with them winning 35 trophies together on the way including 4 UCLs and 10 La Liga titles, the latest addition being this year's Copa Del Rey which Messi won the seventh time.
Further proof that Leo #Messi is from another galaxy. pic.twitter.com/SteRm2WPOb

— FC Barcelona (@FCBarcelona) April 18, 2021
Individually too, Leo has won a plethora of trophies including a world record six Ballon d'Or, six Golden boots, and seven Pichichi honours. He has also earned many domestic and international individual honours in the Spanish La Liga and the Argentina National Football Team including Argentina's sportsman of the decade.
After a controversial summer of 2020 following Messi's transfer request, his future with the club looks skeptical.
COPA AMERICA 2021
Despite participating in the historic competition on five different occasions, the winner's medal and the trophy has eluded the legendary Argentine. By the time this edition finishes, Lionel Messi will be 34-year old and this might, quite possibly, be his last attempt at the Copa America and he will surely be giving his all to finally put his hands on the iconic trophy.
His club form this year picked up after a shaky start, but he has made his way back to the top as he leads the Spanish golden boot race, and is currently second in Europe behind Bayer Munich's Robert Lewandowski.
Whether Messi will end his international trophy drought and put an end to a long-standing criticism is for the future to tell, all we know is how a growth deficient kid from Rosario, Argentina became the greatest ever to play the beautiful game and inspired millions of kids around the world to follow their dreams.