Lionel Messi did not answer questions on his contract situation at Barcelona, with the Argentine set to become a free agent at the end of the season, while receiving the European Golden Shoe on Friday.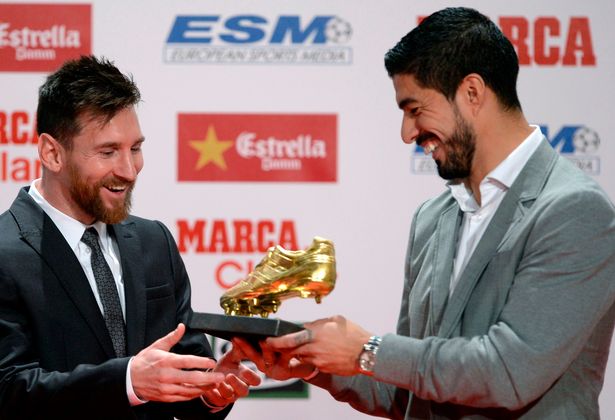 Messi, who won the prestigious award for the fourth time with 37 goals to his name last season, is yet to sign a new deal with Barcelona, meaning that he could make a switch to another club at the end of the season.
Earlier, it was announced during the summer that Messi had agreed terms on a new deal with Barcelona that would keep him at the Catalan club until 2021.
But in reality the contract has not yet been made official and reports claim that Messi is yet to put pen to paper on a new deal with Barcelona.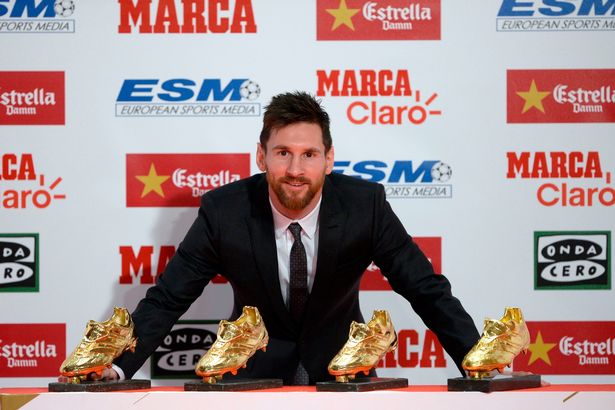 Messi did not walk on the red carpet at the Antigua Estrella Damm Fabrica, where the award giving ceremony was held, instead the four-time Ballon d'Or winner took a back-door route to enter the venue, and it is understood that he wanted to avoid the reporters and photographers waiting for him at the front door.
Barcelona stars Luis Suarez, Andres Iniesta and Sergio Busquets were also present during the event but they refused to speak and Messi only answered questions about his game.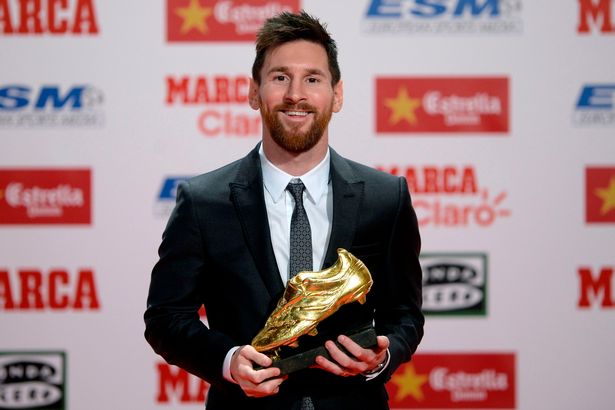 Messi gave an interview to the Spanish newspaper Marca, who also sponsor the award but even in that the Argentine star maintained his stance and did not speak about his contract situation at Barcelona.
Marca director, Juan Ignacio Gallardo made it clear in his introduction speech that Messi would not be talking about his contract.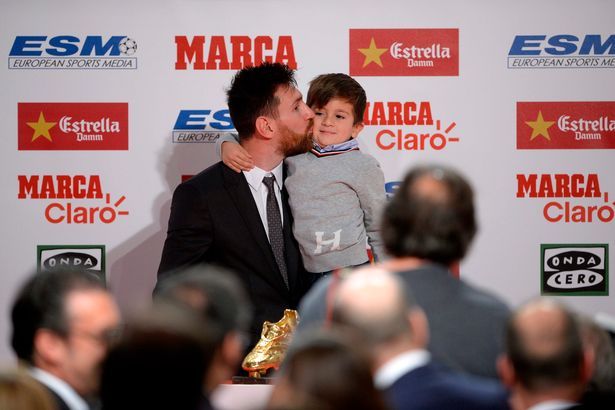 "I know that everyone is thinking about the renovation of your contract with Barcelona, but today we are here to pay homage to you and nothing can take the focus away from our precious gala," said Gallardo.
"There will be time to talk about contract renewals later. Today we are speaking about the Golden Boot, delivered by ESM (European Sports Media) and Marca."
Messi received the Golden Shoe from his fellow team-mate Luis Suarez, who had won the award the last year.
"I've been improving, adding more facets to my play, each day I enjoy being a player more and more," said Messi.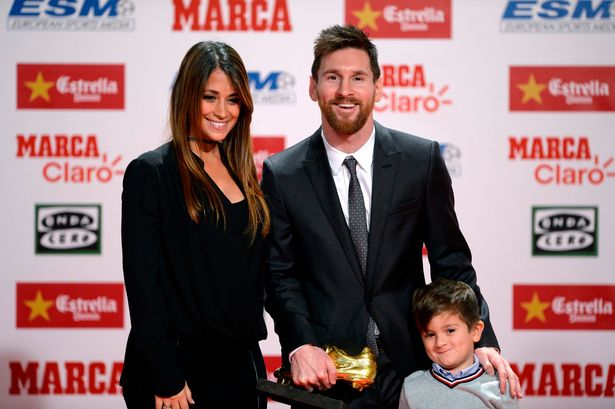 "Every time time I sit on the bench (as he did against Juventus in the Champions League on Wednesday) it's a shock because I don't usually do it.
"I don't like being out, I like participating, helping from on the pitch, but I also understand the year is long and each day you have to take care of yourself because the seasons get harder and harder."