Lionel Messi is back ladies and gentleman.
The Argentina captain had announced retirement from international football after his team lost to Chile in the Copa America final for the second time in 2 years.
New Albiceleste boss Edgardo Bauza convinced the 5-time Ballon d'OR winner to reverse his decision and the player agreed.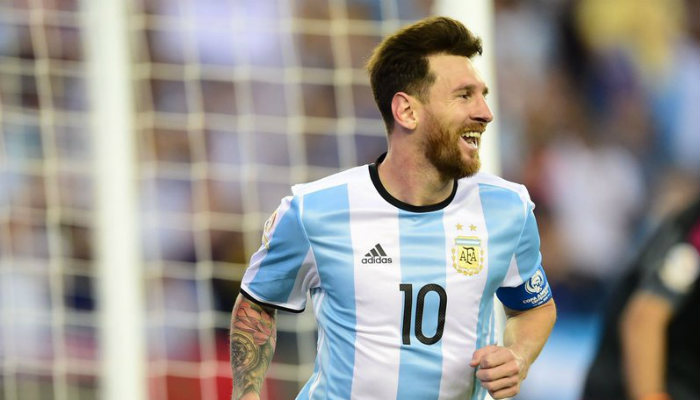 The Barcelona superstar said that Argentine football already had many problems and he did not wanted to add another to the list.
"I see there are lots of problems in Argentine football and I do not want to create another," the 29-year-old explained through a statement released on Friday.
"I do not want to cause any harm, I have always tried to do the opposite and help wherever I could.
"We have to fix a lot of things in Argentine football, but I'd rather do that from the inside and not criticising from the outside."
Messi also said that it was due to his love for native land that he decided to make a comeback, the Barcelona starlet will feature in Argentina's next World Cup Qualifier.
"A lot of things went through my head the day of the last final and I seriously thought about quitting, but I love this country and this shirt too much," he said.
"I thank all the people who want me to keep playing with Argentina, I hope we can soon deliver them some joy."