Barcelona superstar Lionel Messi was caught on camera taking a tablet from his sock and chewing it during Barcelona's win over Olympiakos on Wednesday night.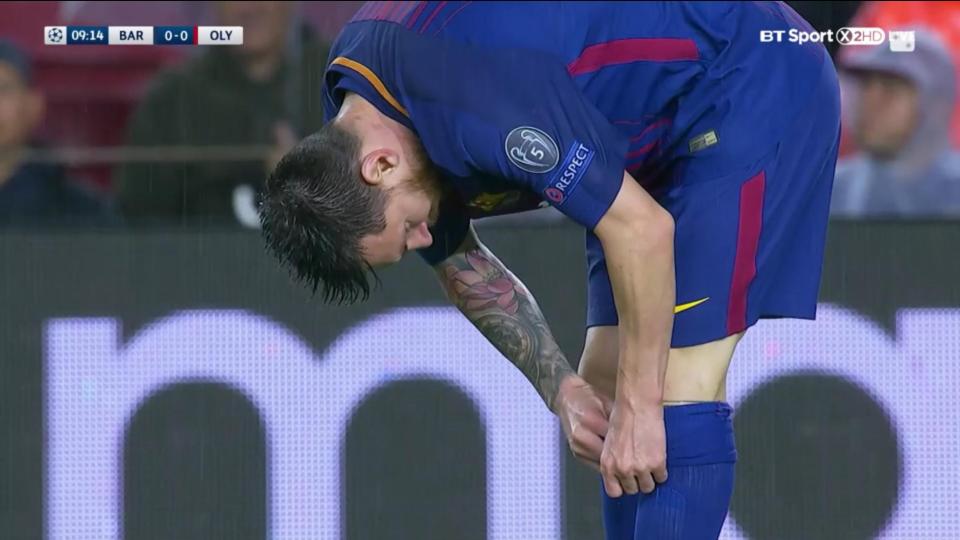 Just after nine minutes from kick-off Messi was caught on cameras fidgeting with his left sock.
The Argentine star was then seen taking something out form the sock before putting a pill in his mouth and chewing it.
And according to Radio Catalunya, Messi was chewing a glucose pill that he takes from time to time to control the nausea that he suffers from before and after the games.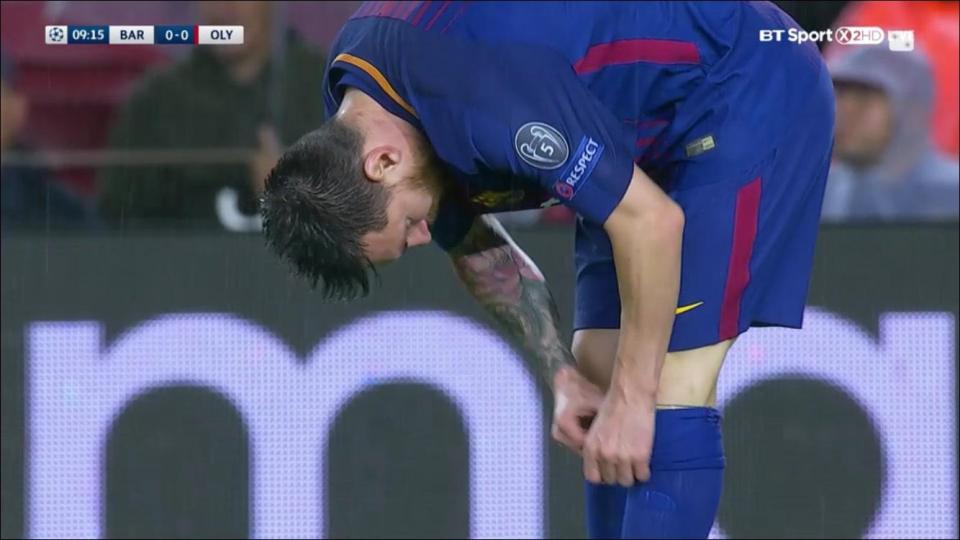 Whatever it might have been, it worked wonders for Messi, who scored his 100th European goal and his 50th goal in all competitions this year to guide Barcelona to a 3-1 win.
Barcelona boss was asked about the pill after the game he insisted that he has no clue about the matter.
"I don't know if he took a glucose tablet," said Valverde.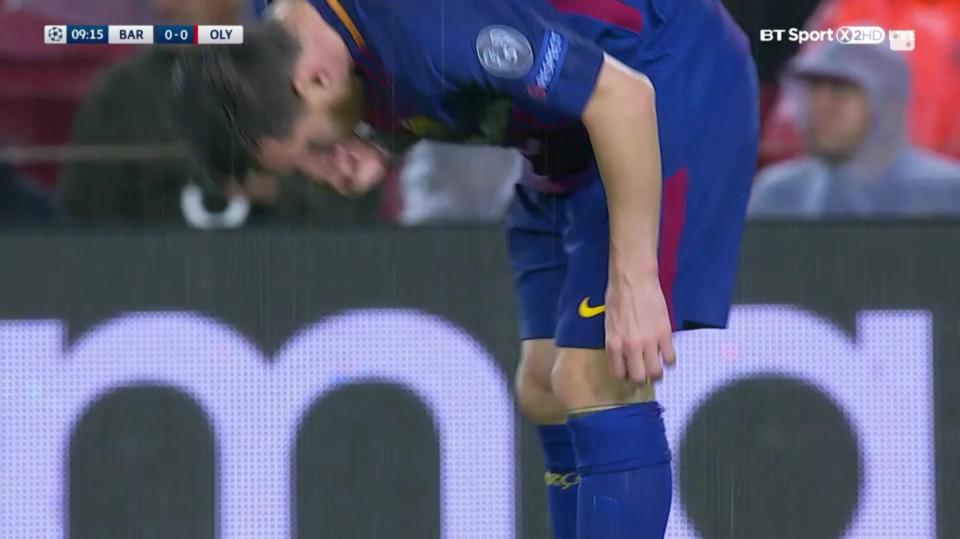 "If it made him score a goal, then he should take a load of them… But I do know the players do take glucose."
Valverde went on to say that he wants to see Messi scoring 200 goals after his stunning second-half free-kick at Camp Nou on Wednesday night put the game to bed for Barcelona.
"I hope he reaches 200 goals this season!" he said.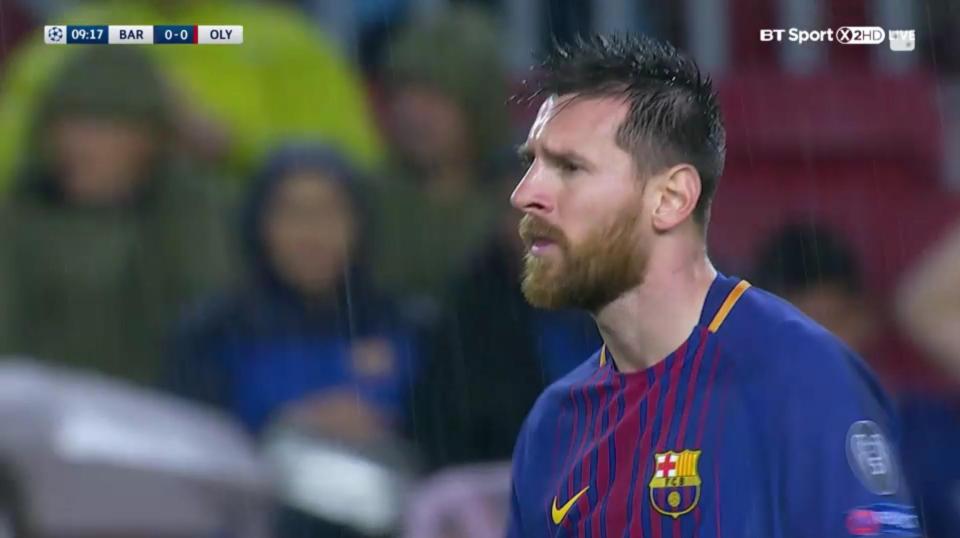 "His numbers validate what we see every day, he's beating statistics that seemed impossible. He's been doing it for a long time now, constantly breaking down barriers."
With Wednesday's win, Barcelona have now maintained their 11-game unbeaten run in all competitions, which includes 10 wins.
It has been 100 days since Valverde took charge at Camp Nou and the Barca boss has proved his critics wrong with the Catalan giants making an incredible start to the season.
"I don't know if the fans are enamoured with me just yet," he said. "It's true the results are good. We are top of La Liga, top of our Champions League group… But tomorrow's another day, Saturday's another game. The dynamic can change, football's fanciful like that.
"In August, after the Super Cup [defeat to Real Madrid], we were no good, now we are… So we are going to cross our fingers and keep working hard.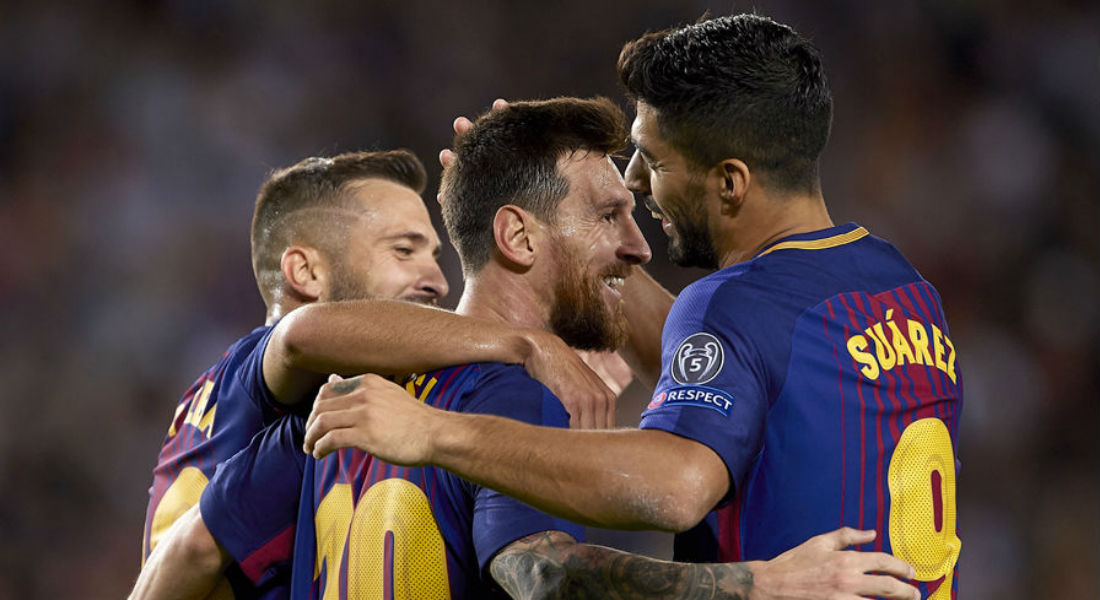 "We are happy today because it's not easy to win in the Champions League. There are no easy games, as we are seeing with other teams.
"Olympiakos came to defend close to their area and to surprise us on the counter-attack. We then had the set back of the red card and we couldn't keep so high up the pitch. When that happens, the rhythm changes.
"But we are satisfied because we were able to open up the game in the second half despite having a man less."