Barcelona have been handed a timely boost after Luis Suarez made a surprise return to training just over a week after he was supposedly ruled out for a month with a knee injury.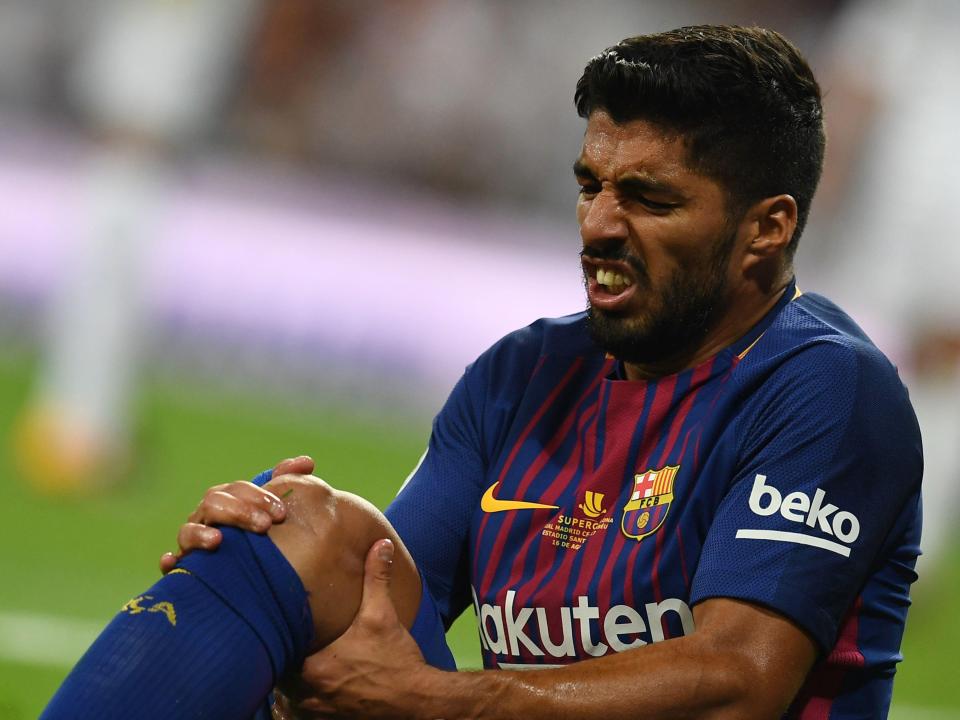 The Uruguayan went down in agony after colliding with Real Madrid goalkeeper Keylor Navas during the Spanish Super Cup defeat last week and initial reports claimed he would miss as many as five La Liga games.
But it appears he is set to return well before that as he completed agility drills in a sandpit at Barcelona's training ground on Thursday as well as some routine passing around metal mannequins.
It will come as great news to Barcelona manager Ernesto Valverde, who finds himself under immediate pressure at the club after the acrimonious departure of Neymar to Paris Saint-Germain.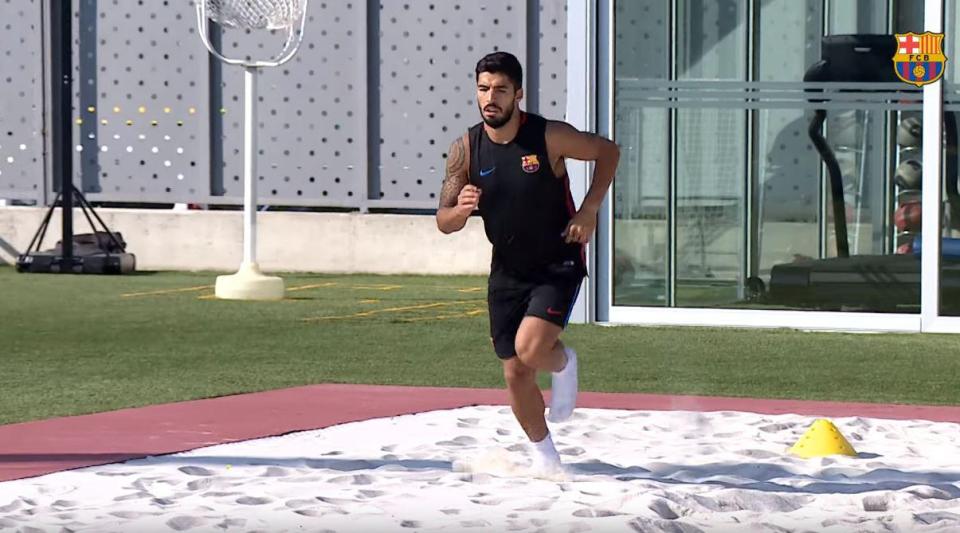 Although Barcelona won their opening La Liga game against Real Betis, fans have been more concerned with their failure to sign an adequate replacement for the Brazilian.
Ousmane Dembele is closing in on a move to the Nou Camp after a staggering deal worth a potential £138million with German club Borussia Dortmund was agreed and could line up with Suarez in the coming days.
Barcelona are also doing all they can to sign Philippe Coutinho, but Liverpool are determined to keep him despite being offered a similar package to the one they will pay for Dembele.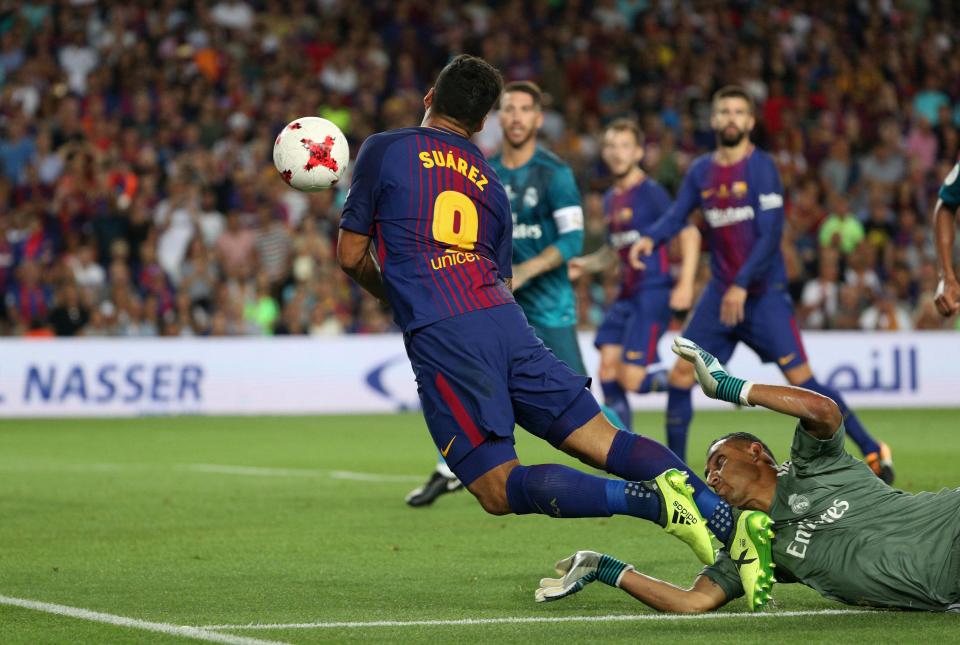 His arrival would go a long way to curbing the unrest among the faithful fans, but looks less and less likely with the transfer deadline approaching.
Much of the pressure is currently on club president Josep Bartomeu with a number of players believing they are partly at fault for Neymar's departure. It is for that reason why Messi has decided to stall on a new contract and enter the final year of his deal.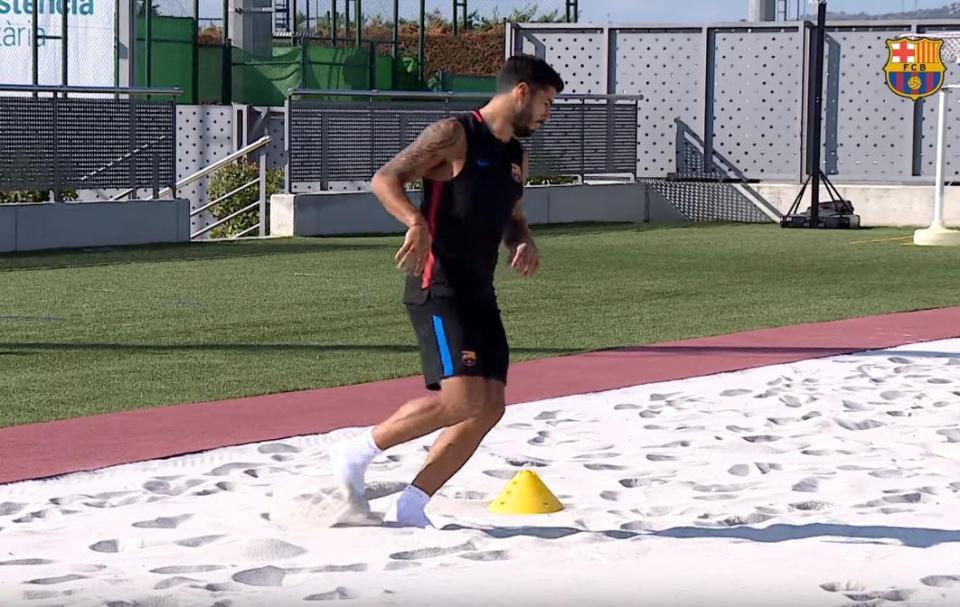 The Argentine is keen to stay at the Nou Camp alongside Suarez but recognises that signing a new deal with be a seal of approval for the current chief, which is not something he is currently willing to offer.