Manchester United fans are speculating that 'Agent Paul Pogba' has been sent to lure away Neymar.
Barcelona have now clinched two back-to-back victories on their pre-season tour.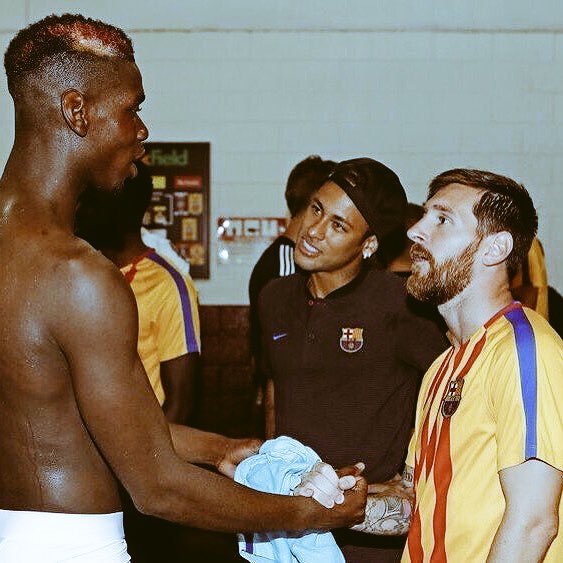 Neymar continued his sublime form for Barcelona – netting his third goal in two matches to hand Man Utd their first defeat of the pre-season tour at FedEx Field in Landover, Maryland.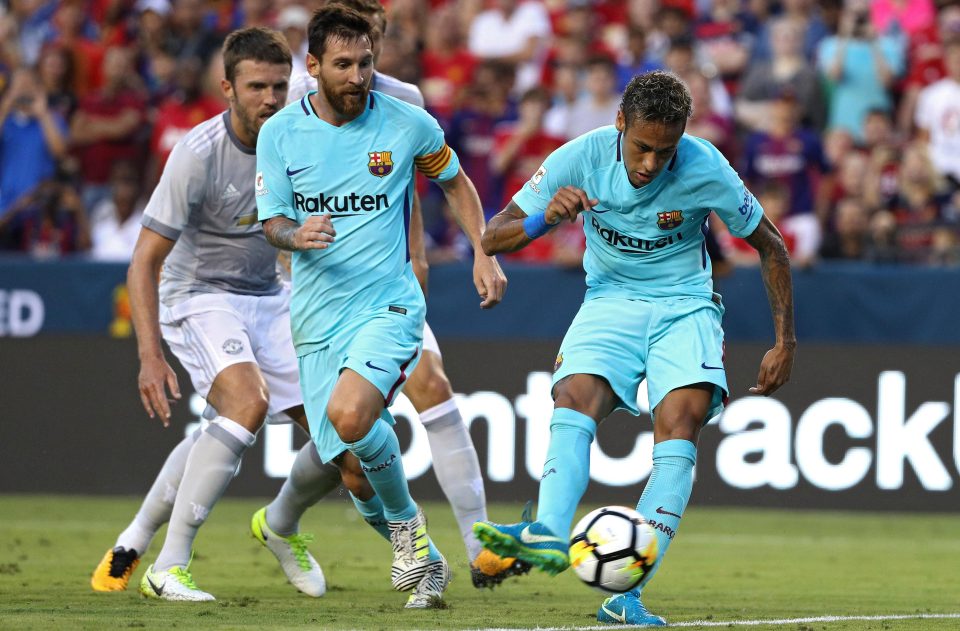 Neymar just proved why he is the most sought after player in the transfer market this summer after guiding Barcelona to a 1-0 win over Manchester United at the International Champions Cup.
Barcelona's attacking trio Luis Suarez, Lionel Messi and Neymar – played just the first half.
All three were involved in the winning goal for Barcelona.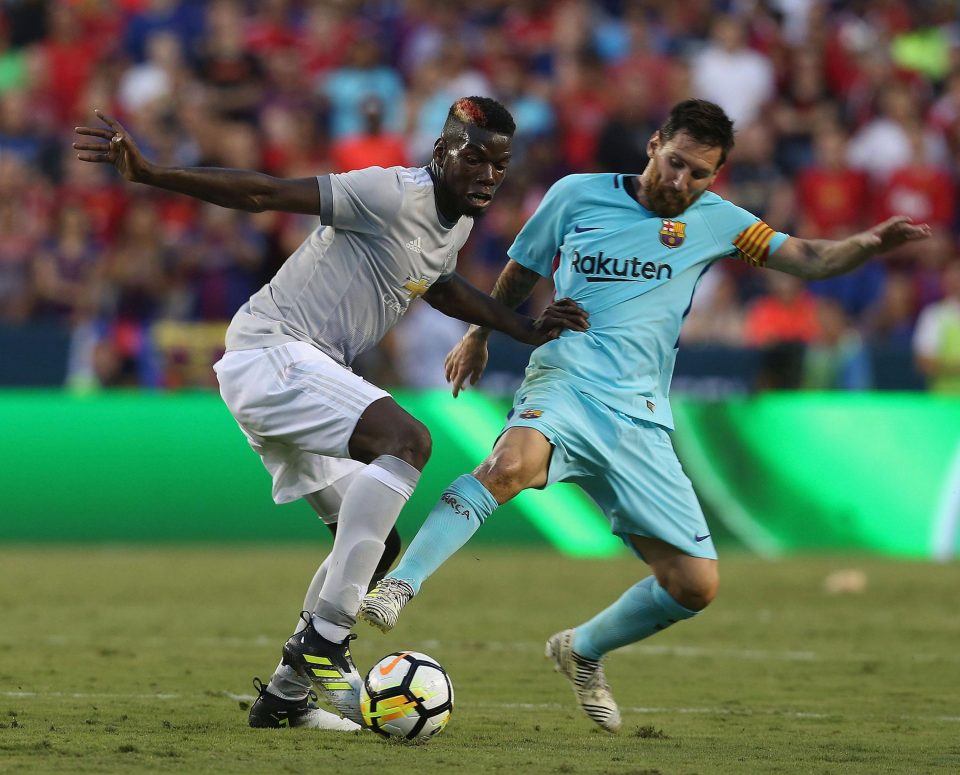 Man Utd's world record signing Paul Pogba played the full 90 minutes and displayed incredible form to earn high praise from Red Devils boss Jose Mourinho.
Manchester United manager Jose Mourinho said Paul Pogba showed he is on the same level as Lionel Messi, Cristiano Ronaldo and Neymar following his performance against Barcelona.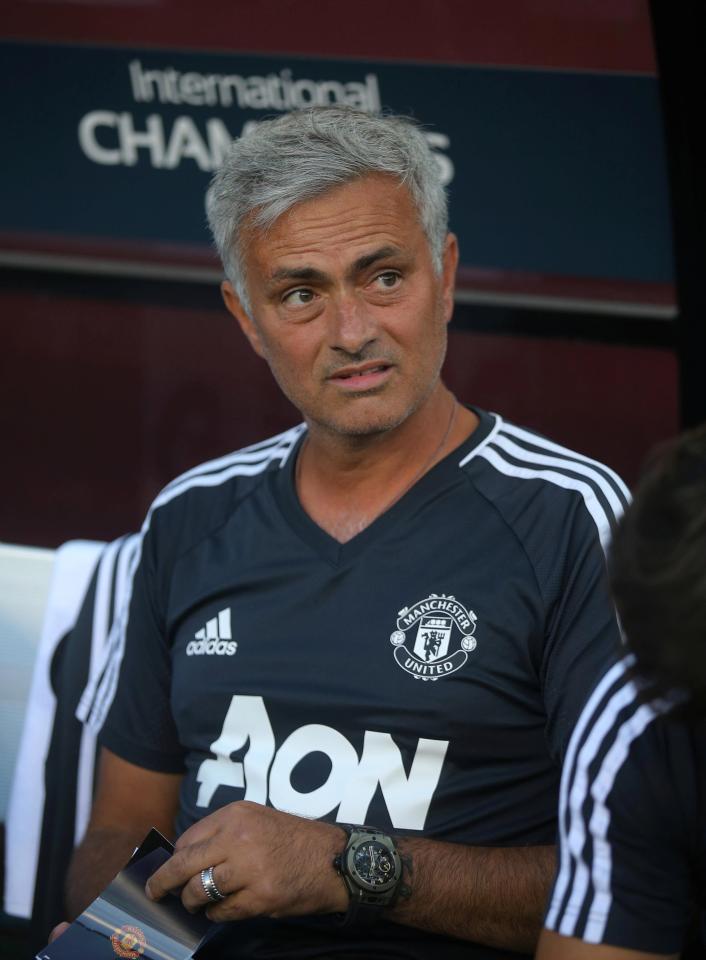 The Red Devils manager said: "With Messi and Neymar, there is only one [of each]. There are not two. [Luis] Suarez, [Andres] Iniesta, [Gerard] Pique, Ronaldo, [Gareth] Bale, [Luka] Modric, Toni Kroos, there is only one of them. So they can only play for one club and not two. We cannot have them. They belong to the clubs."
"Today, one of my players, Paul Pogba, showed the level. He showed that he belongs at that level."
'AGENT POGBA'
After the ICC friendly clash, Paul Pogba, Lionel Messi and Neymar all took to Instagram and posted eye catching pictures.
Manchester United fans enjoyed every bit of it as they joked that Pogba was playing "agent" as he seemed to have a gala time chatting with both Neymar and Messi.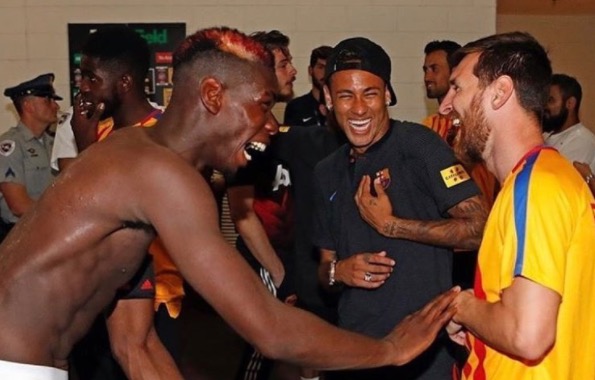 And one photo has gone viral – showing Pogba receiving Messi's shirt and the pair bursting into a thunderous laughter with Neymar also sharing a joke.
The Red Devils roped in Pogba for a world record fee last summer and Manchester United fans had speculated that the Frenchman would attract top-notch players to the club.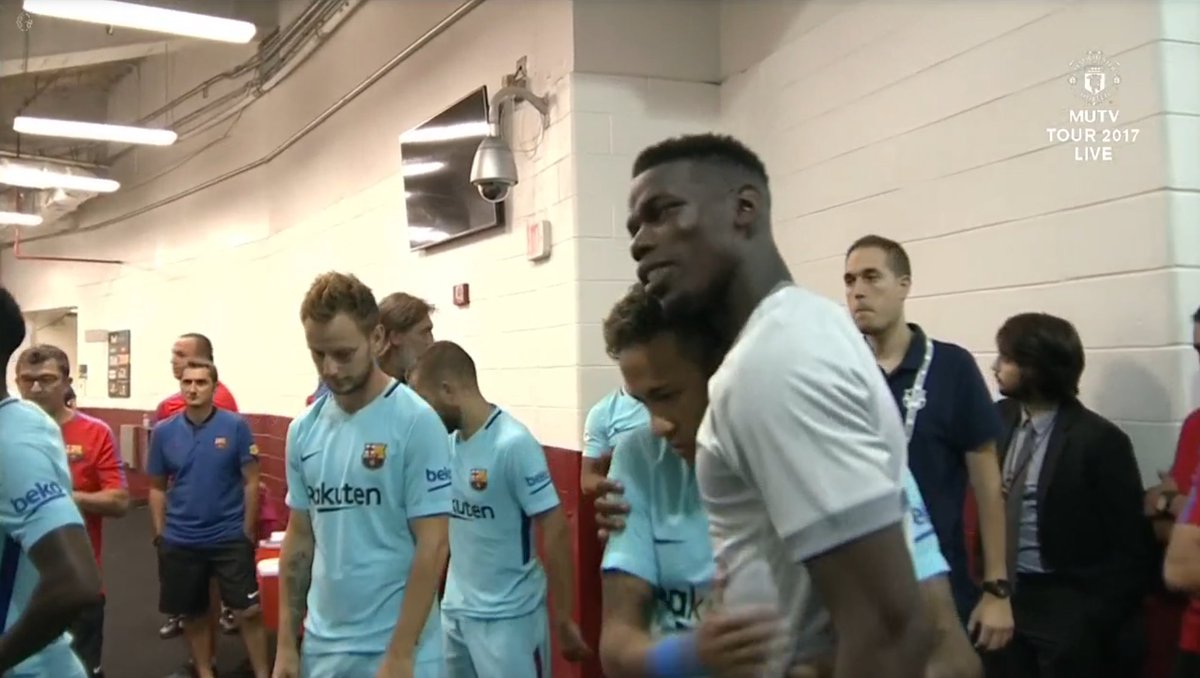 And since then Pogba has given his best to convince Antoine Griezmann to make a switch to Man Utd, which is understood have broken down due to Atletico Madrid's transfer ban, with the French striker remaining loyal to his club.
And later Paul Pogba played a pivotal role Manchester United's £75m signing of Romelu Lukaku from Everton.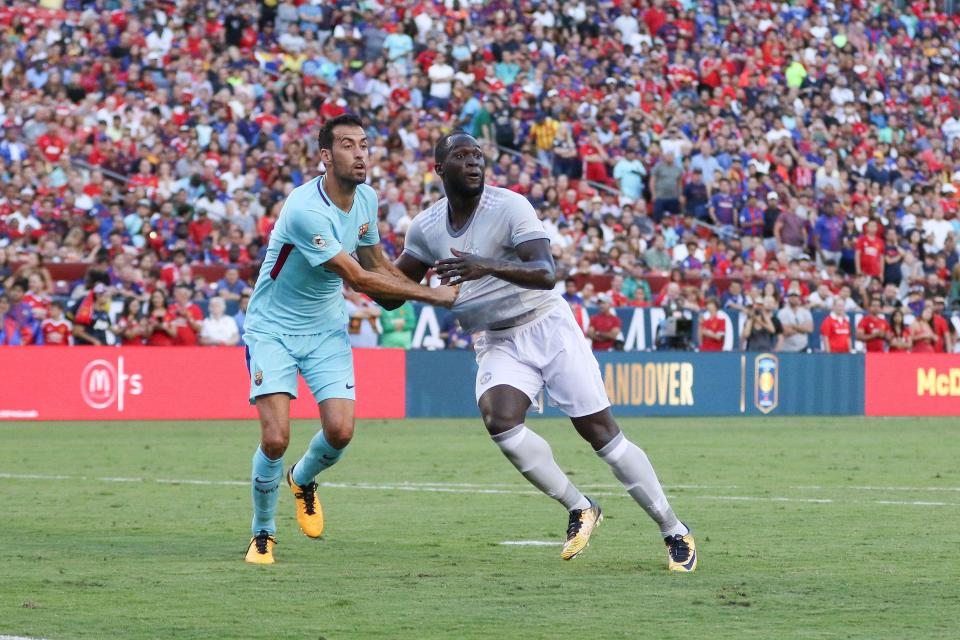 The Belgian striker snubbed a return to Chelsea and admitted that Pogba played a huge role in convincing him to join the Red Devils.
Rumours about Neymar's sensational move to PSG intensified when reports suggested that the Ligue 1 side are keen on matching his mammoth release clause, with Catalan sports outlet daily Sport claiming that the Brazilian player's representatives believe that it is high time that their client move out of Lionel Messi's shadow at Barcelona – and be the main man in some other club.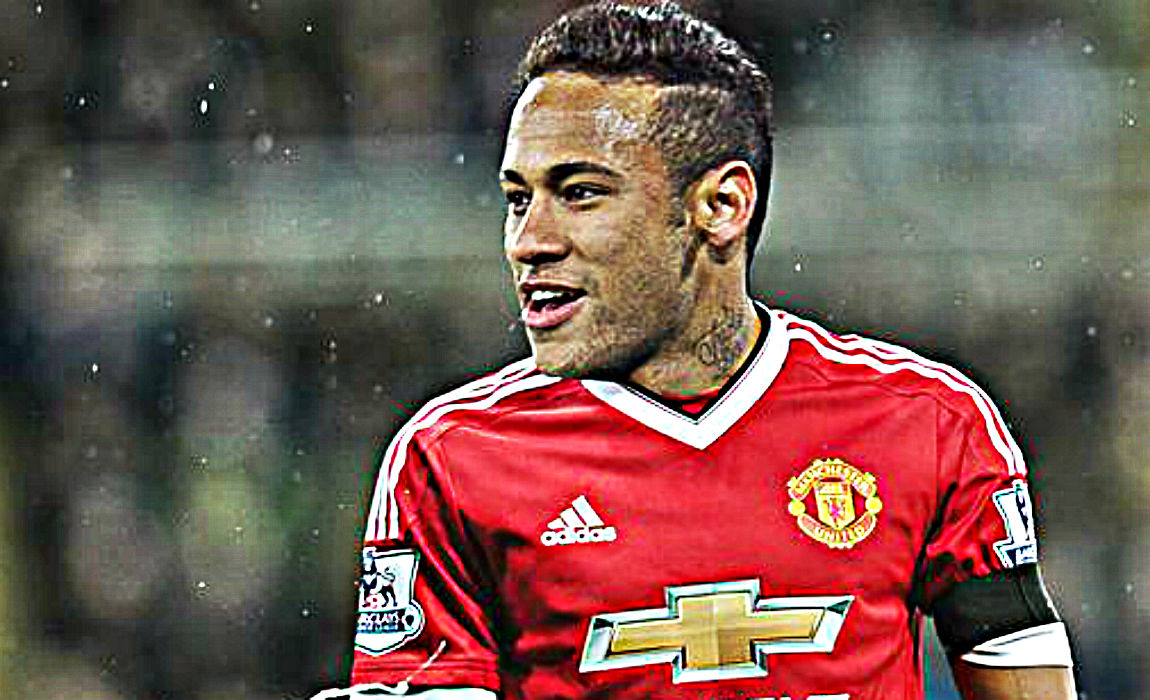 And now many believe that 'Agent Pogba' was sent on a mission to lure away Neymar to Old Trafford.
Both Messi and Pogba were quick to post the epic picture on Instagram, while Neymar added another image of the pair altogether.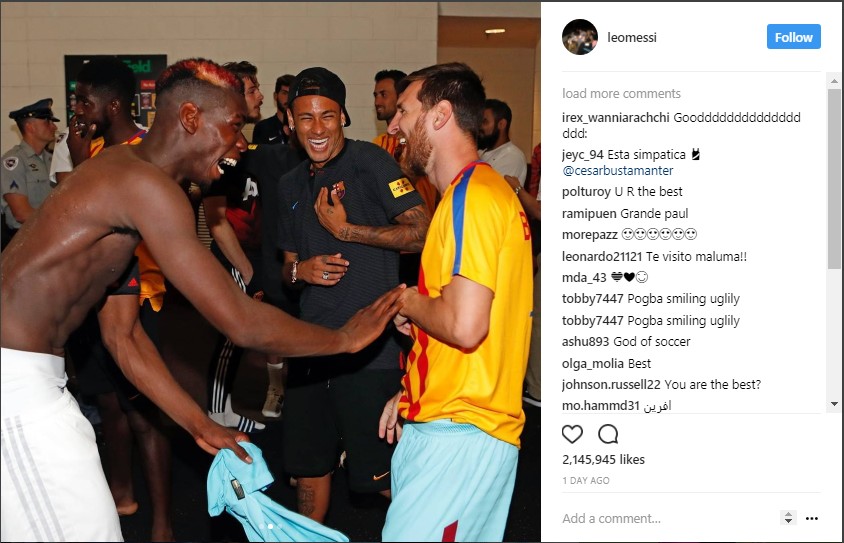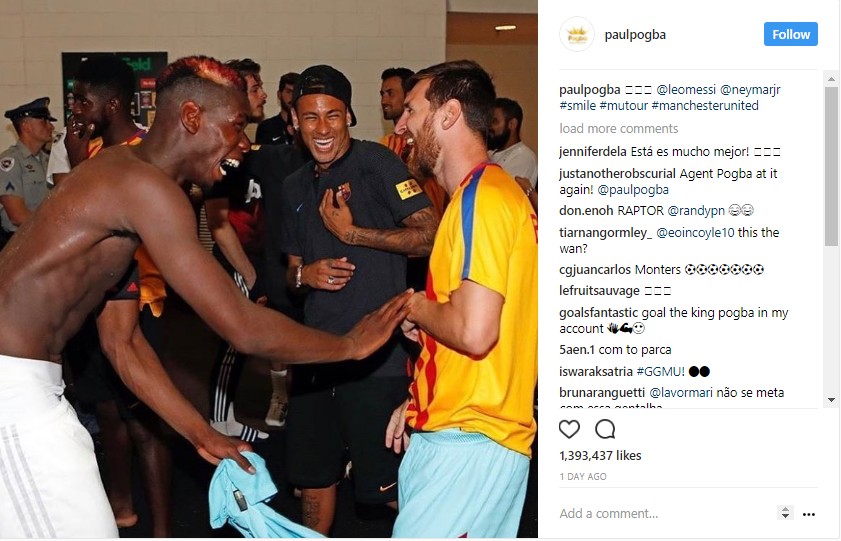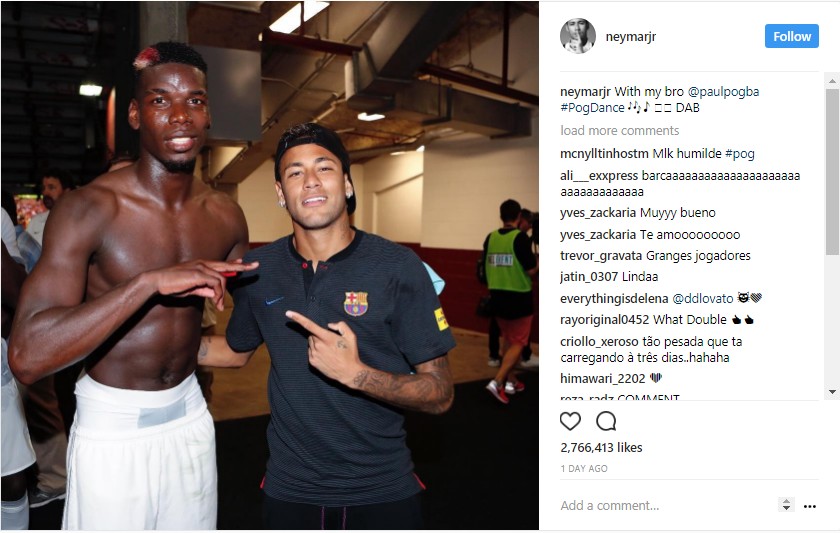 ALSO READ: PSG 'Ask Barcelona To Lower £196M Asking Price' For Neymar As French Club Baulk At £352M Package