Manchester United legend Rio Ferdinand has now spoken his heart after two tough years since he lost his wife to cancer.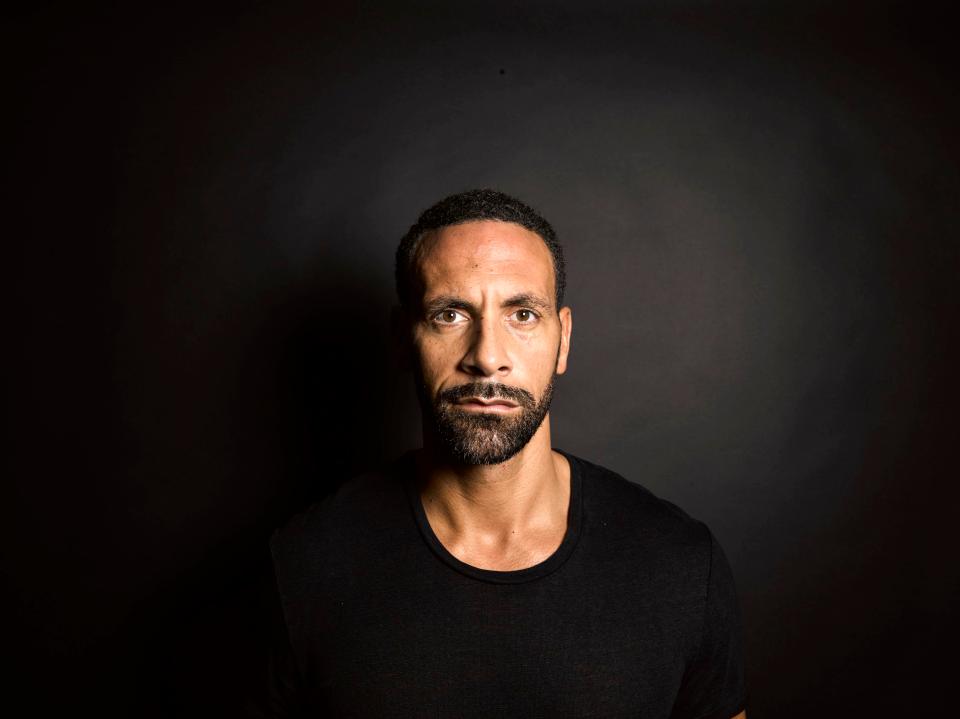 And now Ferdinand wore his heart out on his sleeve while considering the future without her beloved wife.
He is not ready to part ways with his past and would not take off his wedding ring but he is gradually finding grip over his life following Rebecca's death – and after fighting with all mental obstructions and struggles that came his way while bringing up their three kids alone.
Speaking ahead of new TV documentary 'Rio Ferdinand Being Mum And Dad', the former United player said: "When you have a baby, everyone is prepared in life to celebrate and whatnot, but no one is taught how you're meant to deal with loss."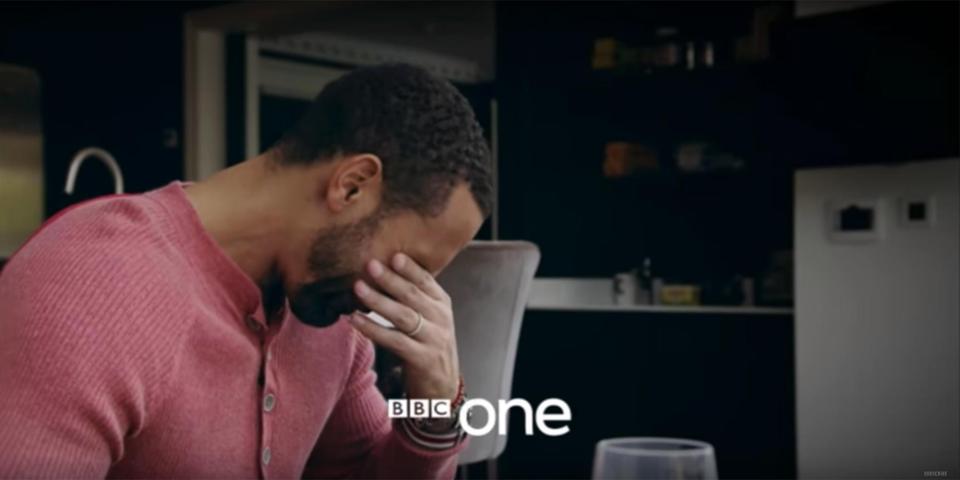 "It could be a week later, after your wife passed away, that you feel capable of moving on in areas of your life, or it could be two years or longer."
"When I met other fathers and husbands who had been through the same thing, I found out there is no real timeline."
"One of them said, 'Who still wears their wedding ring?' and I was the only one who put their hand up. I was laughing in embarrassment."
"They felt that to move on they needed to take that off. I was like, 'Thanks, there is no way I'm taking mine off'. It's just different. It's a personal situation."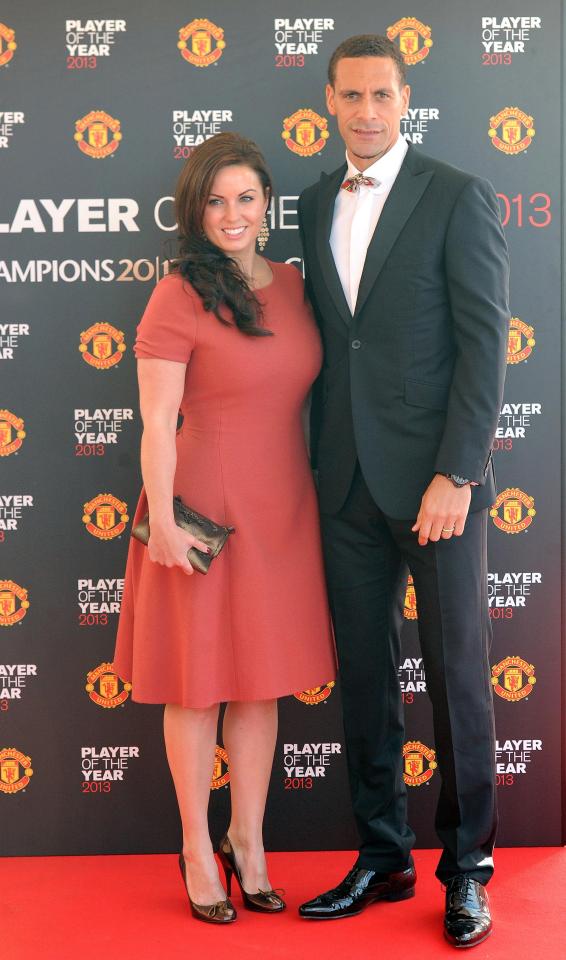 Rebecca, 34, died ten weeks after she was diagnosed with breast cancer back in May 2015. Ferdinand had the last hope that she would fight the disease, like the way she had done in 2013 – but it was too late then and he was informed a day after that the disease was terminal, and she lost the world.
Before taking her last breath, Rebecca told her husband that he would be a "a perfect mummy and daddy" to their children – two boys – Lorenz, ten, and Tate, eight, and their daughter Tia, five.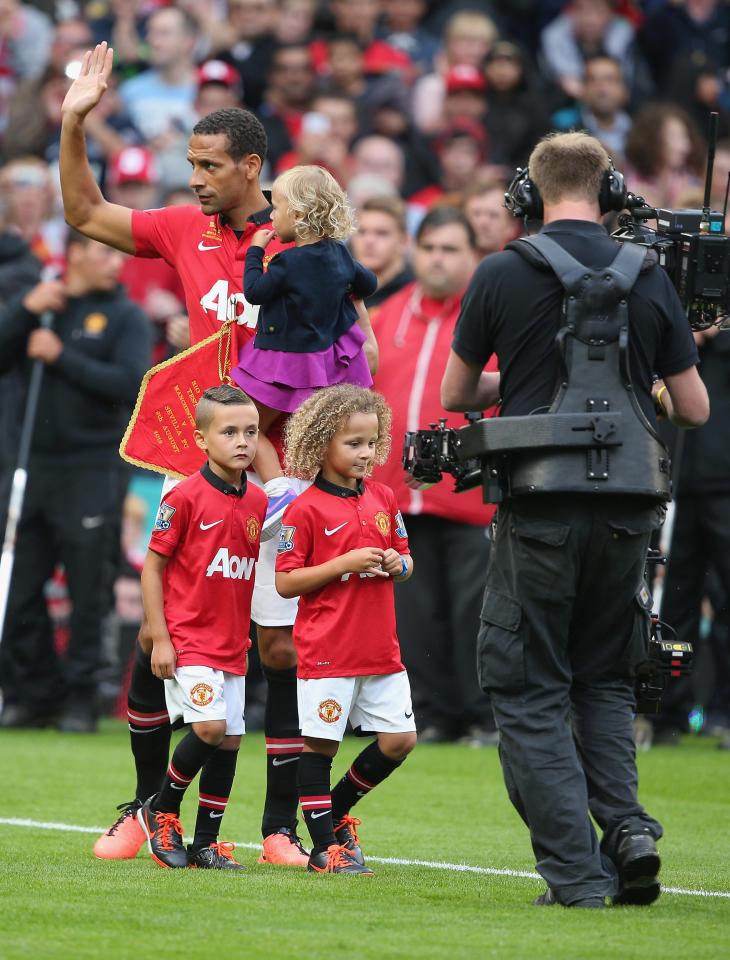 However Rio had to go through hell after he lost his wife and failed to match her expectations in the months that followed. The Sun had revealed how Rio had succumbed to alcohol, went through anxiety and panic attacks, and understood why some people think about committing suicide.
He recalled: "No one can prepare you for that. I had an unbelievable life, an amazing wife, great kids and then, bang, the moment Rebecca was diagnosed, that all changed. I need help. I know I need help."
"At the beginning I was drinking a lot at night. We've got a lady who lives with us. She'd go to bed and I'd come down in the middle of the night and drink too much in the first three or four months.
"It was a car crash. I was just lucky I had my kids, if I'm honest."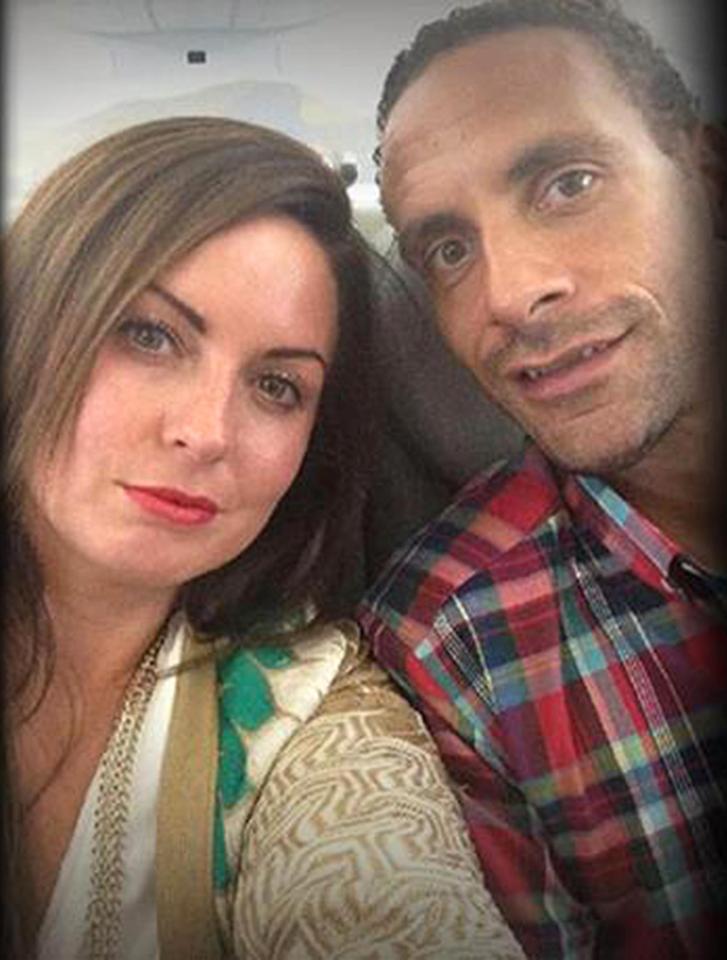 Rio was too habituated with Rebecca by his side and it was extremely difficult for him to accept the reality and fill the void for their children.
Rio said: "When they first went back to school I woke up in the morning scrambling around."
"It was the first time they've ever been late for school but I was having a panic attack on my own in the house."
"I had to go into a room on my own and sit there and think, 'What happens now?' Then I've got one of them in the car going, 'Mum wouldn't do this'. You don't know what to do. You sit there." Without Rebecca around, Rio became aware of how much work she put in."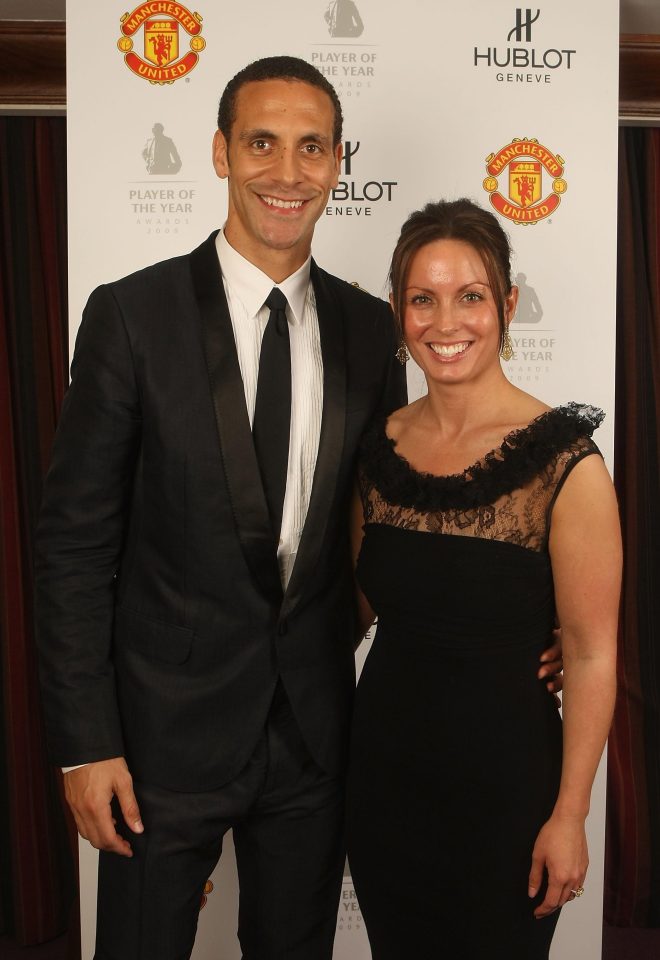 He said: "Us men are ignorant. Women look after the family and the home and we see that as not being a job. It's a f***ing hard job."
"It's the basic things. I always used to get up and take the kids to school every day but I woke up ten minutes before we had to go."
"They were already bathed, showered, fed and I just put them in the car and got there and I was playing my role."
Rio also lamented that bedtime was tough and spoke about how his wife used to take care of small things in a very particular way.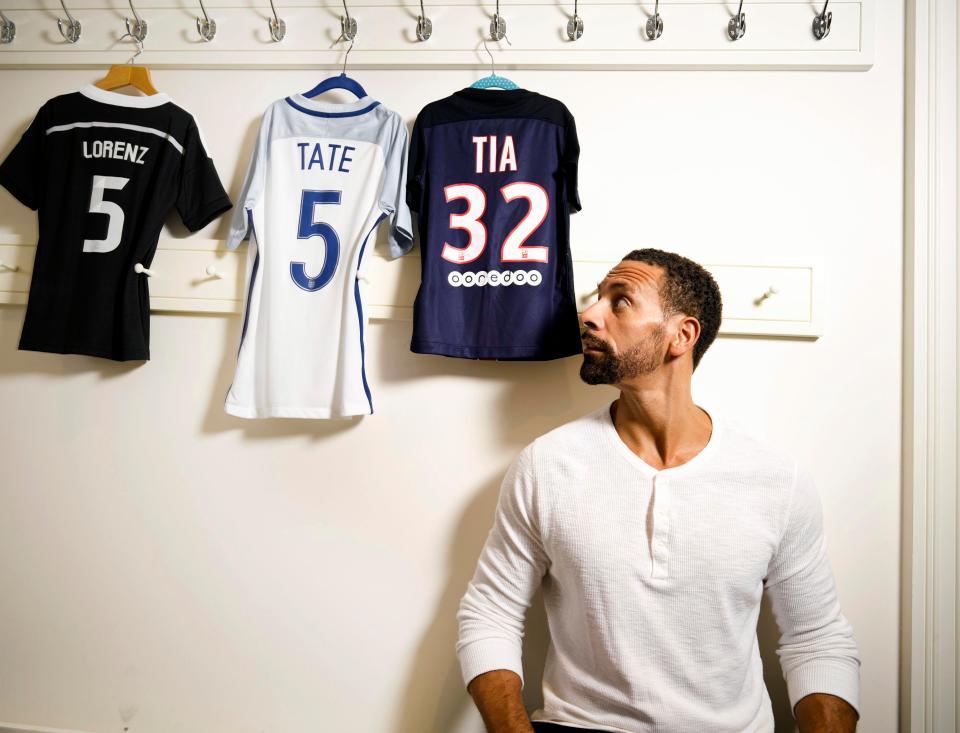 While speaking to Radio Times, he added: "Rebecca used to fix their beds a certain way, and when they'd tell me it almost felt like a slight."
"I'd think, 'Whatever I do isn't going to be good enough'." Rio, who quit football four weeks after losing his wife, told The Times on Saturday that the couple had "built our life around my retirement."
He added: "This time now, I'd be spending with her."
"When I was playing I had tunnel vision about being successful. I always knew there would come that time when it would flip back to being a complete family man. I was looking forward to that."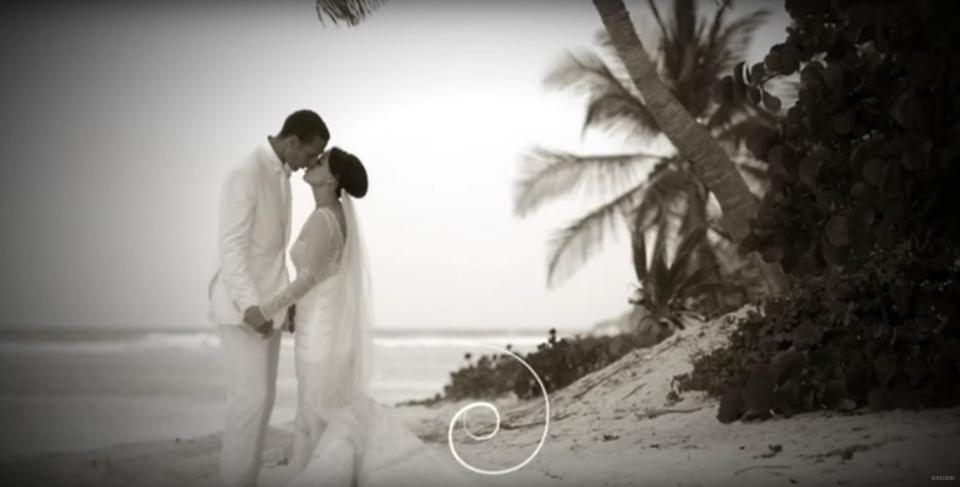 Rio accentuated that he never took suicide seriously as an option to escape the reality but h understood why people become desperate enough to take their own lives.
He said: "I used to read stories and think, 'How can you be so selfish and commit suicide or attempt to commit suicide?' but I can sympathise now."
Earlier, last week, The Sun had reported that Rio was dating Towie's Kate Wright, 25.
Rio also revealed that he and his wife Rebecca used to pass judgement on people who opted to move on too quickly after the death of a spouse but now he has experienced the void and emptiness one feels and thus he respects anyone who has lost their loved ones – and how they take recourse to several ways to cope up with the loss.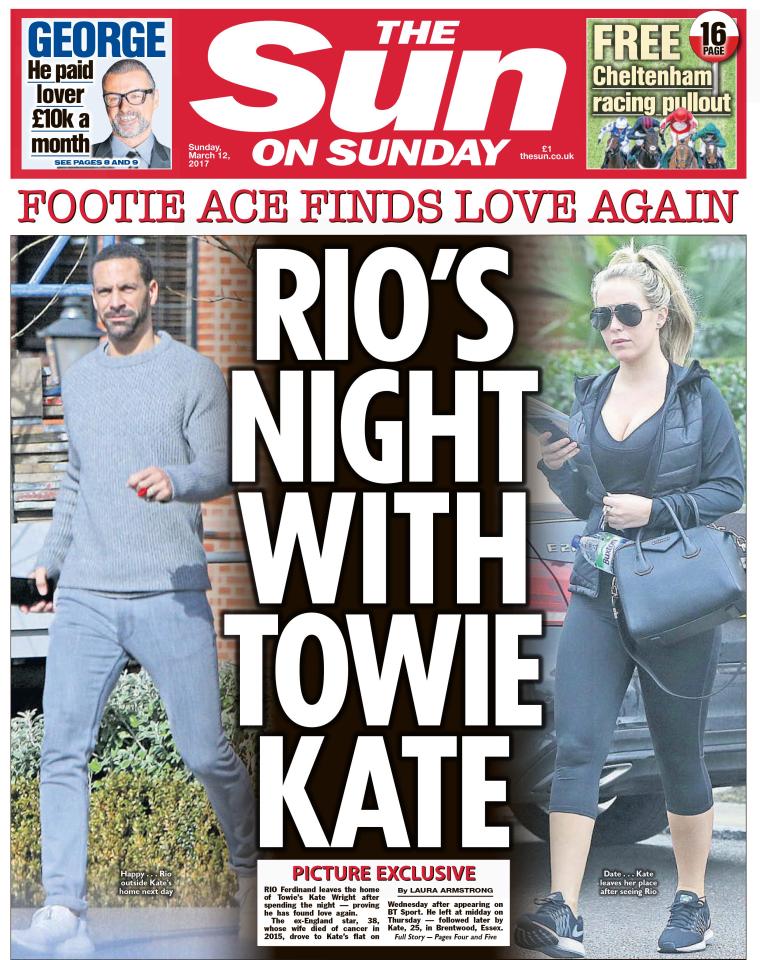 He told the Radio Times: "One of the guys (on the show) got into a new relationship after a few months."
"We'd have been sitting there going, 'He didn't even love his wife, I bet you,"
"But then you sit here, in the shoes you're in now, and you think, 'If he went out the day after I couldn't judge him. If he feels it's right, it's right'."
Rio opted not to talk about Kate but he "understands that going into relationships is natural," stating: "I'll know when it's the right time, and I'm comfortable with that."
And an innovative idea of creating a memory jar has helped their children to cope up with the huge loss.
A jar in the kitchen is filled with strips of paper, where their children have penned down their memories.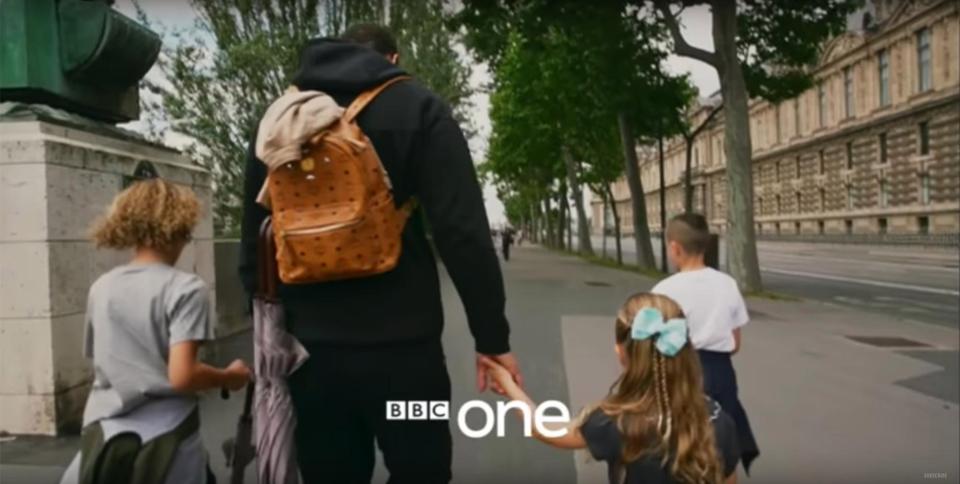 Rio said: "It's full of loads of messages. My kids buzz off that, they love it. I was really finding it hard to connect with my two boys. My little girl sleeps with me every night and she's at that innocent age where she speaks freely, but with my boys it's difficult."
"The jar unlocked so many things. You look at it and you think it's such a small part of that whole journey but it's had such huge impact."
"When someone comes into the house my kids will say to them, 'Have you left a memory?' and that gives them a link to keep speaking and keep the memory alive, which is a huge thing."
In an illustrious footballing career with six Premier League titles and a Champions League to his name, Rio has subdued his emotions for years and described winners as "ruthless, hard b******s".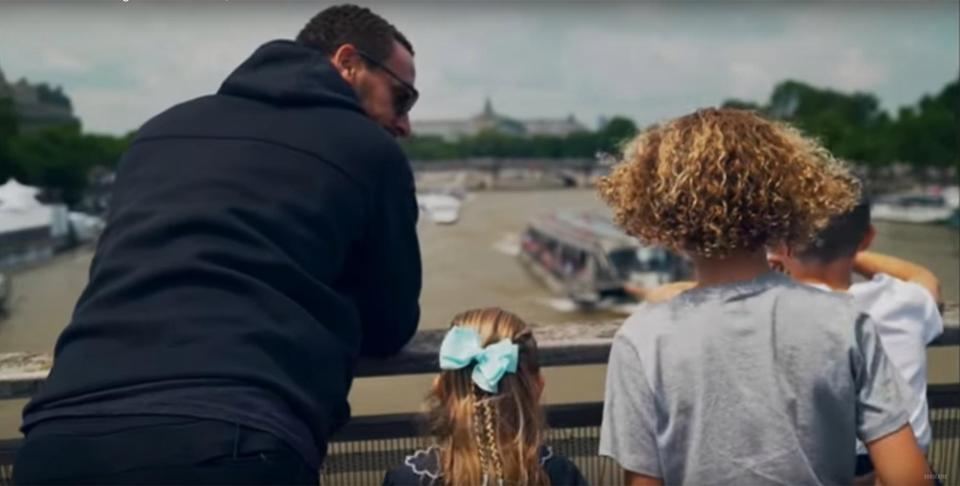 But now he is desperately trying to give up his dressing room mentality for the betterment of his children, stating: "It's all right to cry at a football match, that's almost championed, but when it comes to bereavement and loss, it's a bit of a weakness for a man to show that emotion. It's important to show to my kids that if I was emotional I wouldn't hide it from them, to let them understand it's OK."
And during the radio programme, Rio vented out his pain and sufferings and also revealed his family videos – including one of his wedding video in the Caribbean.
He also held talks with Child Bereavement UK and Jigsaw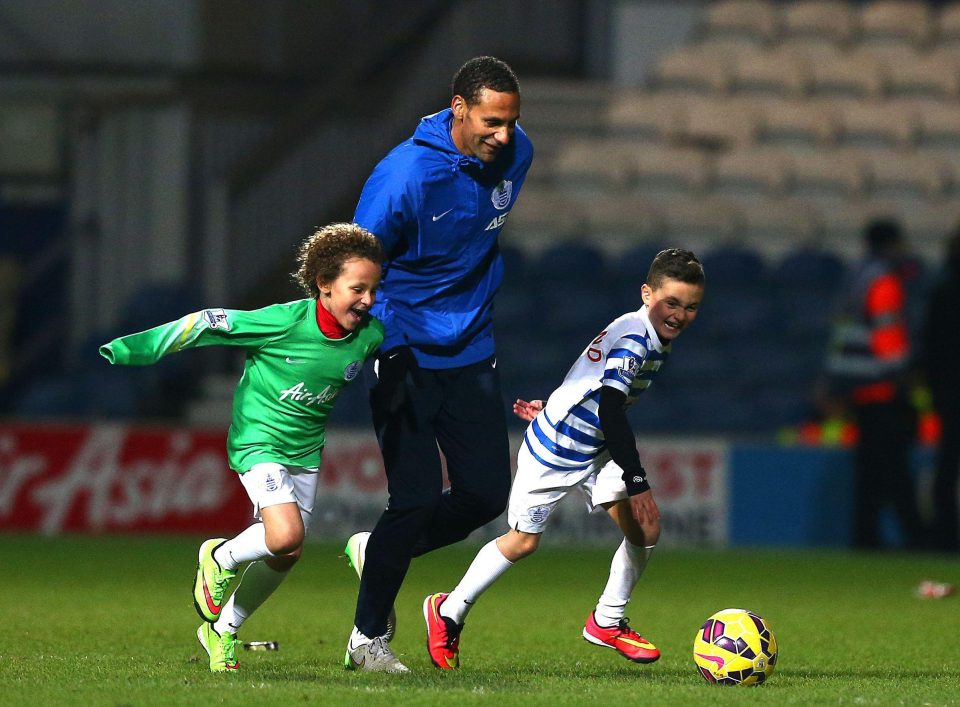 He said: "You leave hospital and you have got someone handing you leaflets and you're standing there and you're in a daze and you're in a different place altogether."
"If when you walked in your front door someone said, 'What are those leaflets they've given you about?' you'd probably say, 'What leaflets?'" His advice for those facing the devastation of a terminal diagnosis is to talk to each other before it is too late."
He added: "The conversations you have before the passing, they are so important. You've got to talk, you've got to get your feelings across."
"Give all your feelings out to that person, let them know you love them and hopefully they will give you a return on that."
"There are a lot of things I wish I'd said and heard, things I could have asked her."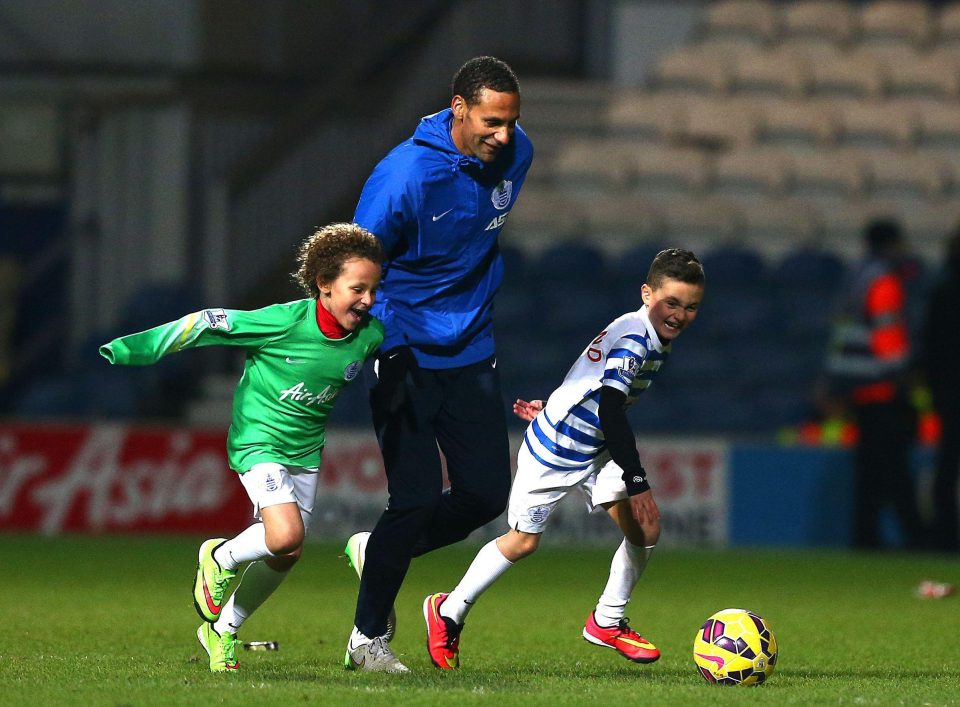 And towards the end, Rio said that he is trying to keep her request by steeping into her shoes and looking after their children.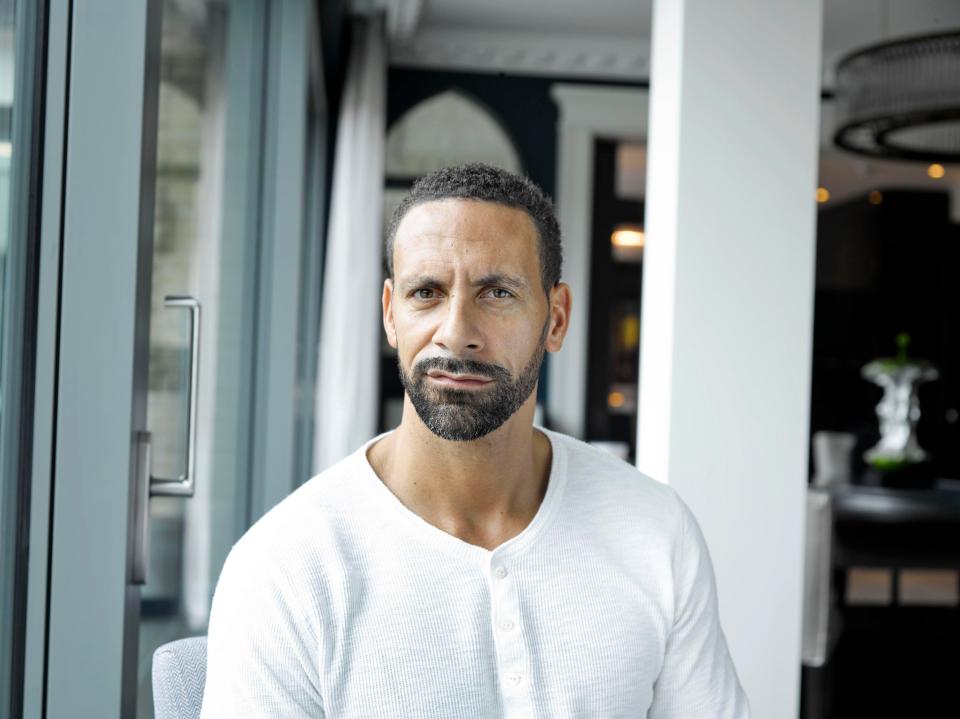 He concluded: "We're really good. They're doing all the activities God sends, I'm like an Uber driver all the time."