Manchester City loanee Samir Nasri was left humiliated after his return to England back-fired.
The Sevilla star was sent-off for a headbutt on Jamie Vardy – which allowed Leicester City to make a remarkable comeback.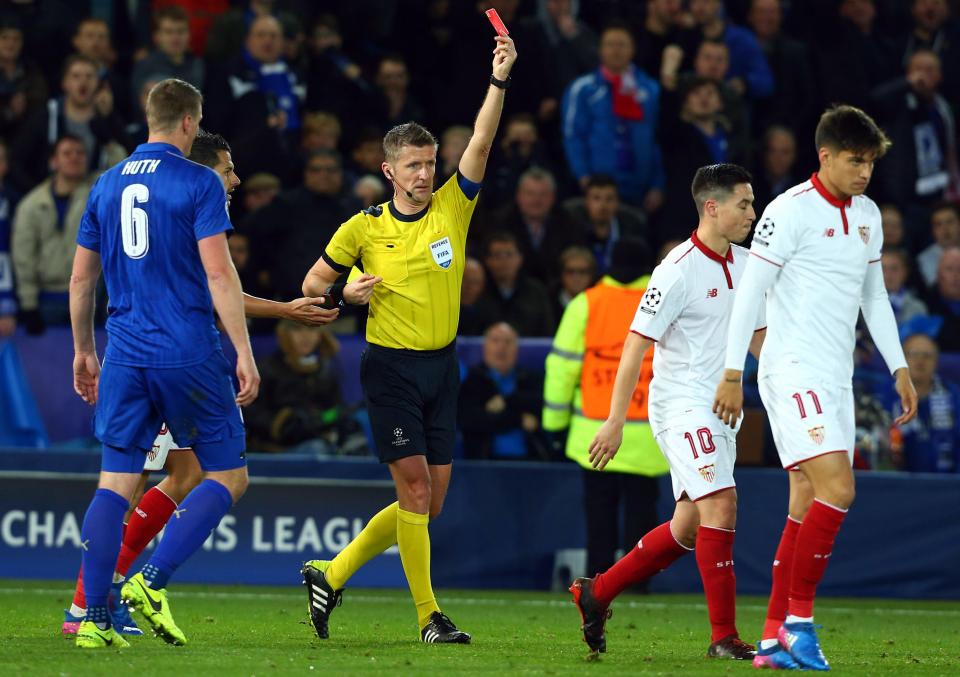 Nasri was loaned-out by Pep Guardiola after the former Bayern Munich boss found the Frenchman out-of-shape.
Nasri returned to England in a bid to show Pep Guardiola that he is still capable of performing in the Premier League, but his hopes were dashed out after he was given the marching orders in the 74th minute.
Samir Nasri's Moment Of Madness
Samir Nasri was already booked once when he decided to go all Zidane on the England international.
Sevilla were two goals down and the Etihad Stadium outcast didn't help their cause as they crashed out of Europe.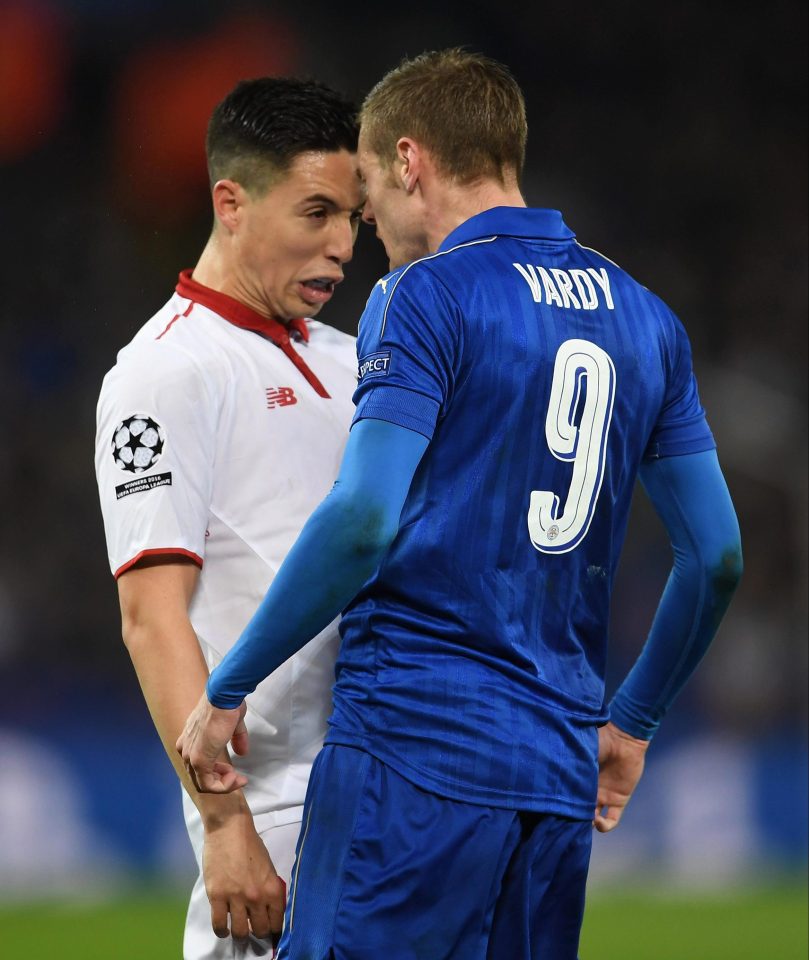 The former Arsenal man further dented his hopes of making the Sevilla move permanent as his antics resulted in their ousting from the Champions League.
Vardy going down was questionable, but when you headbutt someone on the pitch – it is very unlikely that the referee will let it slide.