Manchester City's £35million Signing Ederson has confirmed that he will be at the club for next 5 years. He not only has a remarkable goalkeeping record but he has an amazing tattoo collection.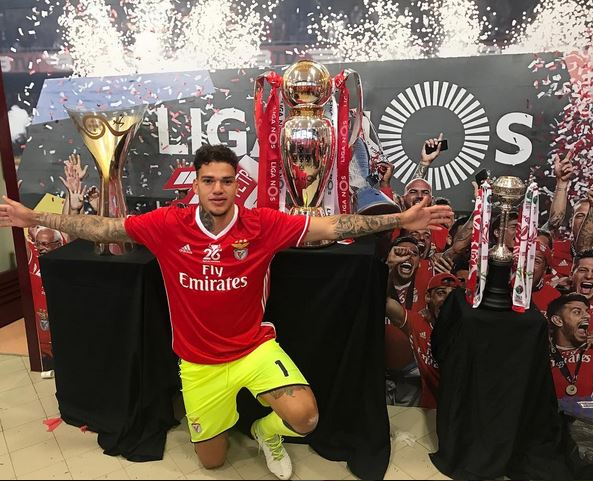 This Benfica's goalie is one of the most highly rated young goalkeepers in the world of football. He was behind club's double-winning season conceding only 14 goals in 34 league games.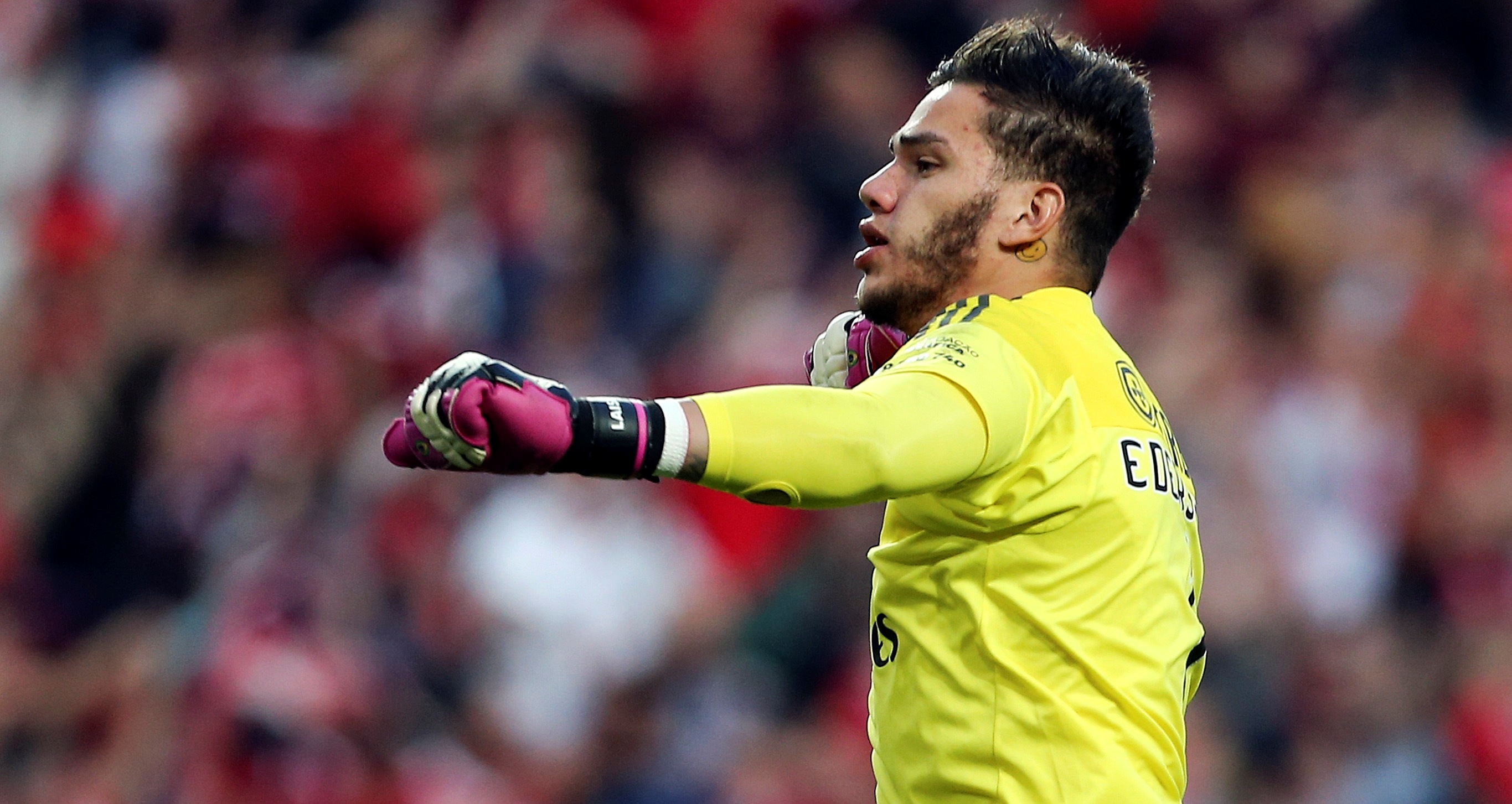 Ederson not just has a remarkable goalkeeping record but he has an amazing tattoo collection.
The 23-year-old has been inked right from the neck till down to his leg. All of his tattoos have various meanings which definitely tells us about his life, family and views.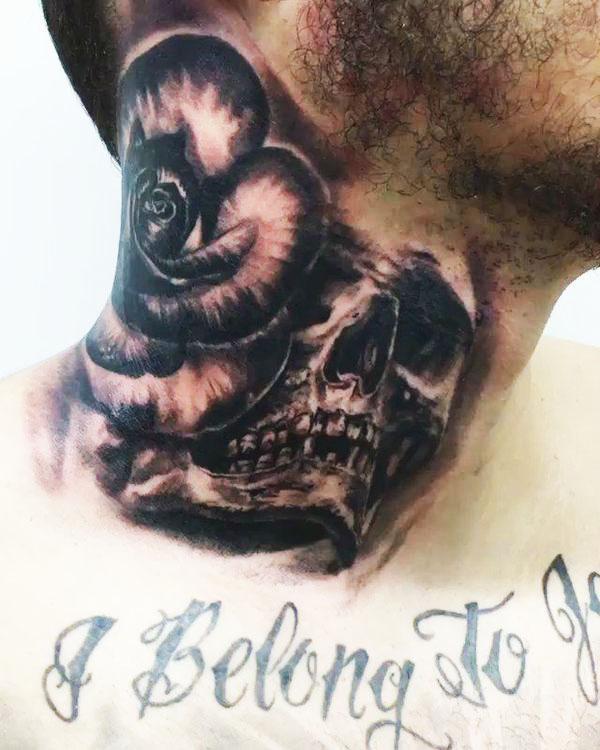 The Brazilian has an amazing tattoo of a rose and a skull under his right ear which surrounds his Adam's apple.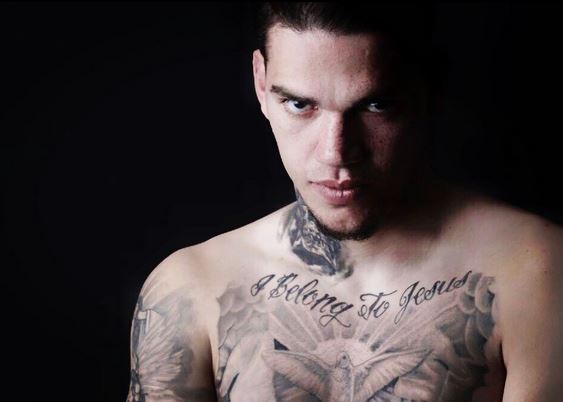 His chest has been inked in a way that tells everything about his faith and reveals that he follows Christianity, as it has a slogan "I belong to Jesus" with a dove. The goalie has a pair of angel's wings on his back.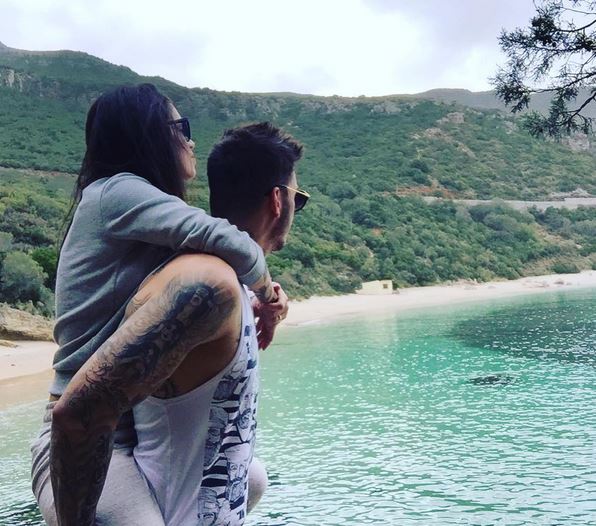 Moving on to his right arms, he has three female faces on top of each other, with names written near his elbow which is not legible.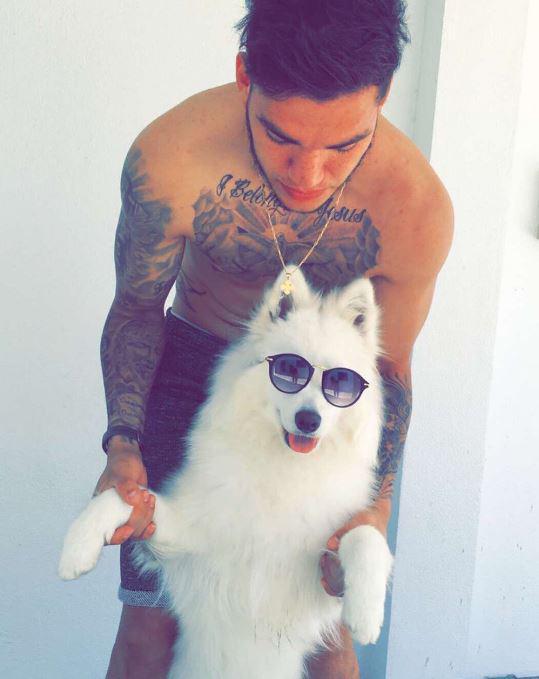 His other arm mainly has patterns and has a name written on it with a crown on top.
Manchester City's new goalie's whole body is heavily inked.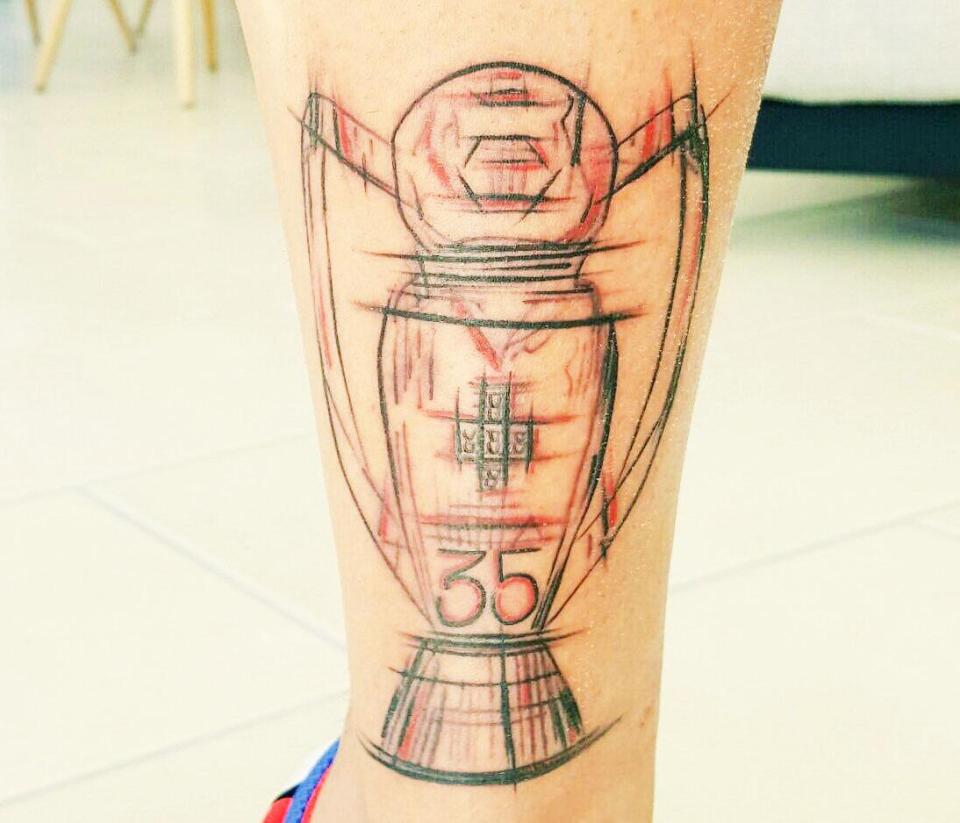 His leg has a Portuguese League trophy, which he won as goalie for Benefica in 2015 and in 2016. The design even has number 35 as they won it for the 35th time and won in 2016 for the 36th time.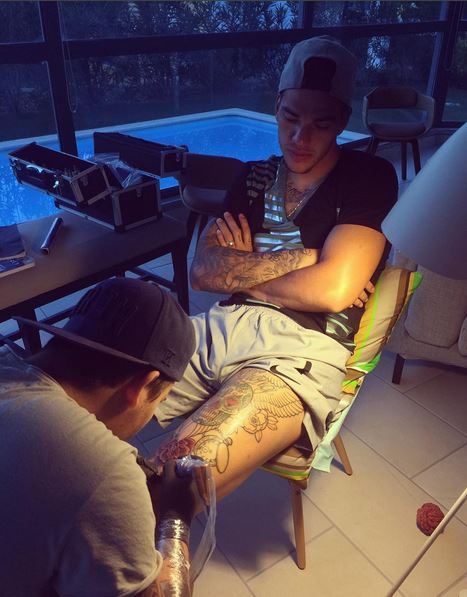 His upper thigh is covered in skulls, hearts, pocket watches and wings.
His Instagram posts are clear that he is already taken up by a lovely lady, his wife.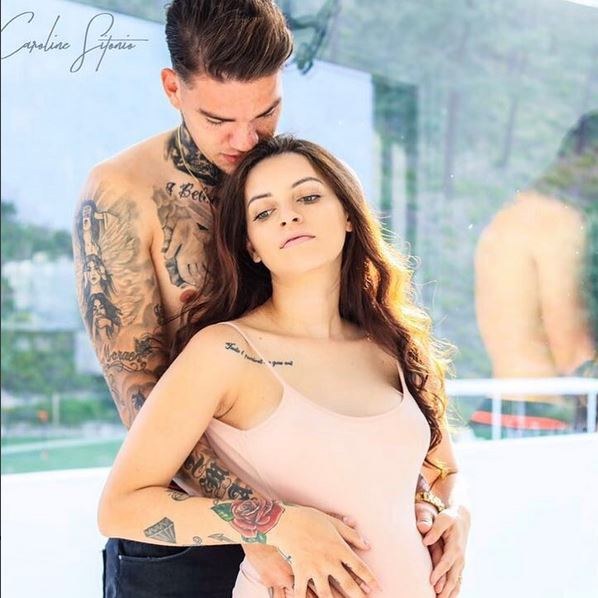 The world's most expensive goalie is married for three years and will soon become a father – and even she also has a tattoo.