The daughter of football great Diego Maradona has hit back at Dani Alves after the Brazil defender claimed her father could not be compared to Lionel Messi.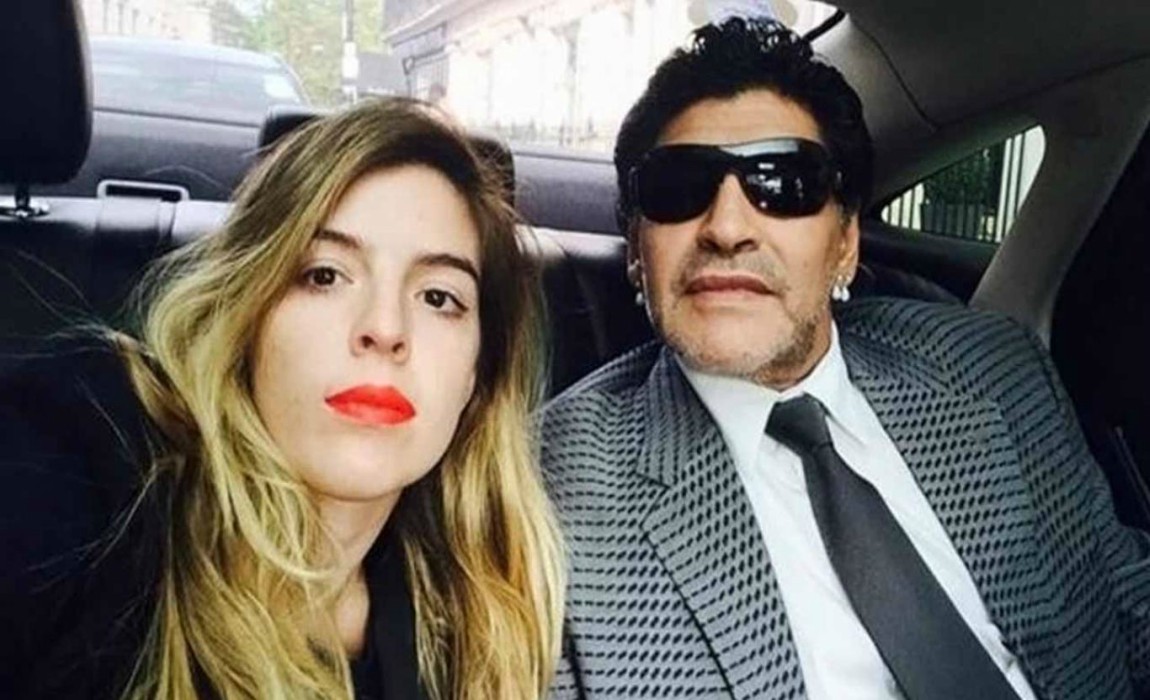 In an open letter posted on social media, Dalma refuted the Juventus full-back's assertion that Maradona cheated by scoring his famous hand of God goal against England in the 1986 World Cup.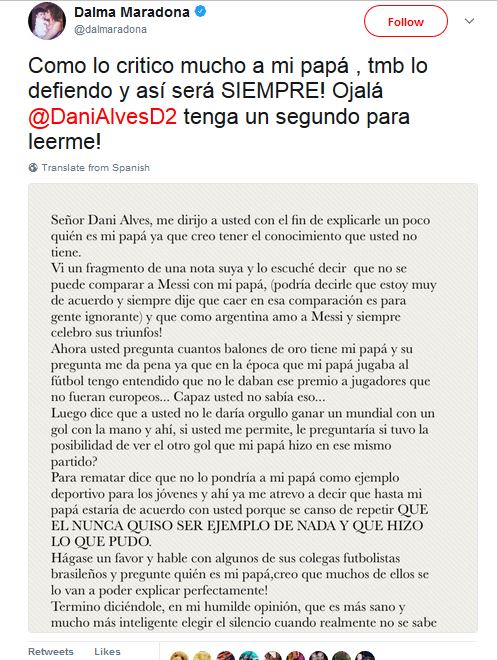 "Did you have the chance to see the other goal my father scored in that game?" Dalma wrote, referring to Maradona's famous strike after dribbling past the entire England defence.


Dalma also responded pointedly to Alves' accusation – made during an interview on Brazilian television – that Maradona was not a good role model.
"Do yourself a favor and talk to some of your fellow Brazilian players and ask them who my father is. I am sure many of them will be able to explain it perfectly," she wrote.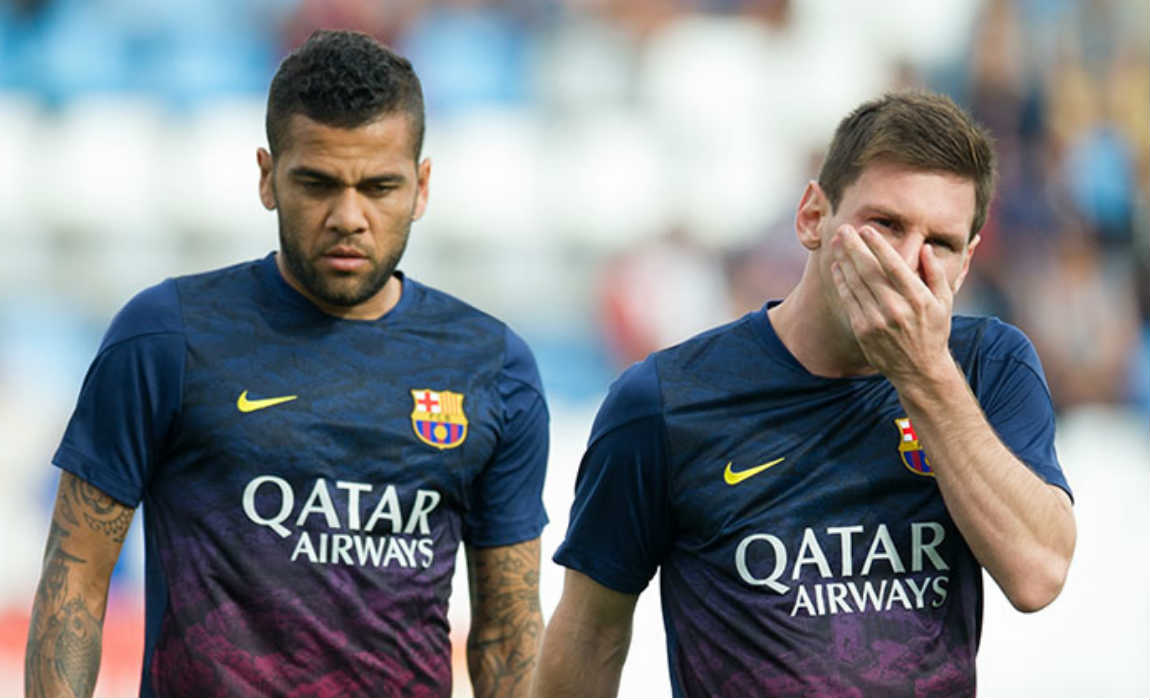 Alves was "ignorant", Dalma added, for questioning how many Ballon d'Or awards the Argentine had won.
Messi has claimed football's top indvidual honor five times while Maradona never won the award. During most of Maradona's career, the trophy was only open to European players at European clubs.