Although RB Leipzig had a good 2020/21 campaign, the same can't be said about Marcel Sabitzer's season. Don't get us wrong, he had a decent run, scored a few goals and had a few assists but he didn't hit the mark he was expected to. Looking at Marcel Sabitzer's performance this year, it is safe to say he'll have to up his game if he intends to play well for Austria and impress anyone at The Euros.
Marcel Sabitzer was born and bred in Austria. He started playing football at an early age hoping he could represent his country on the international stage and the time has finally come for him. Marcel Sabitzer was part of Austria's squad for Euro 2016, but young Sabitzer couldn't rise to the occasion. But now he is at the prime of his life and the fans have huge expectations for him at the Euros but the question is, can Marcel Sabitzer lead Austria to glory?
REASON BEHIND MARCEL SABITZER'S POOR PERFORMANCE
After a terrific 2019/20 season Marcel Sabitzer was given the captain's armband by Julius Naglesmann. Expectations were high and so was the pressure on Sabitzer. Marcel Sabitzer was a homegrown RasenBallSport player and was part of RB Leipzig since 2015 and his consistency in the midfield made him a fan favourite.
But things went a bit south for him early on this season as he suffered from a torn muscle fibre at the start of the season due to which he couldn't play or train for nearly a month. In time, the injury issues faded away but so did Marcel Sabitzer's momentum. Marcel Sabitzer had his moments but he couldn't find the consistency he was known for.
At the end of the season, Marcel Sabitzer ended up with 10 goals and 4 assists in all competitions. He had a 43.3% shooting accuracy and goal conversion rate of only 13.3%. His passing remained decent throughout the season as he had a passing accuracy of 79.7%. He only tried to dribble once per 90 which shows that he was lacking confidence in himself as well.
To be fair though, it looks like Marcel Sabitzer was finally pulling everything back together at the latter phase of the campaign with some good performances, one could still say that Sabitzer ultimately took an L this season. There were also speculations of him being linked to Spurs and other English sides which might have also possibly affected him on the pitch.
MARCEL SABITZER – PLAYER ANALYSIS
Michael Sabitzer is not a textbook attacking midfielder but is a player who has evolved himself to fit into Julian Naglesmann's RB Leipzig in these past 2 seasons. One of the biggest phenomena in German football is Gegen Pressing which involves the side keeping an extremely high pressure at all times. For this, the attacking midfielders have to be on the run pressurizing the opposing defence and Marcel Sabitzer has truly mastered this art.
He is a workhorse who completely controls the midfield with his positioning in a way that he can press when the team doesn't have the possession and can also find space and launch a counter attack after gaining possession. His game sense and analytical thinking on the pitch is highly accurate which makes him the perfect player to lead the attack through the centre.
Overall Marcel Sabitzer is a defender's nightmare although we couldn't see the same quality this season. But we can assure you that when in form, Sabitzer is an absolute attacking beast, let's just hope he finds his form back before the Euros.
MARCEL SABITZER FOR AUSTRIA AT THE EUROS
Here's how Marcel Sabitzer would play for Austria at the Euro 2020. Austria usually sticks to a 4-2-3-1 formation and we predict Marcel Sabitzer to either play his usual central attacking position or play at the left flank. Either way, both RB Leipzig and Austria have a similar way of playing which is just perfect for Marcel Sabitzer.
Alaba has the technical ability to join the link-up play whenever necessary, Sabitzer would control and exploit the half space setting the ball perfectly for Aurnautovic or Lazaro to finish. This is possibly the basic game plan Austria would stick to most of the game. Pushing ahead with high intensity whenever in possession and maintaining a high pressure throughout the 90, a game plan perfectly lying under Sabitzer's forte.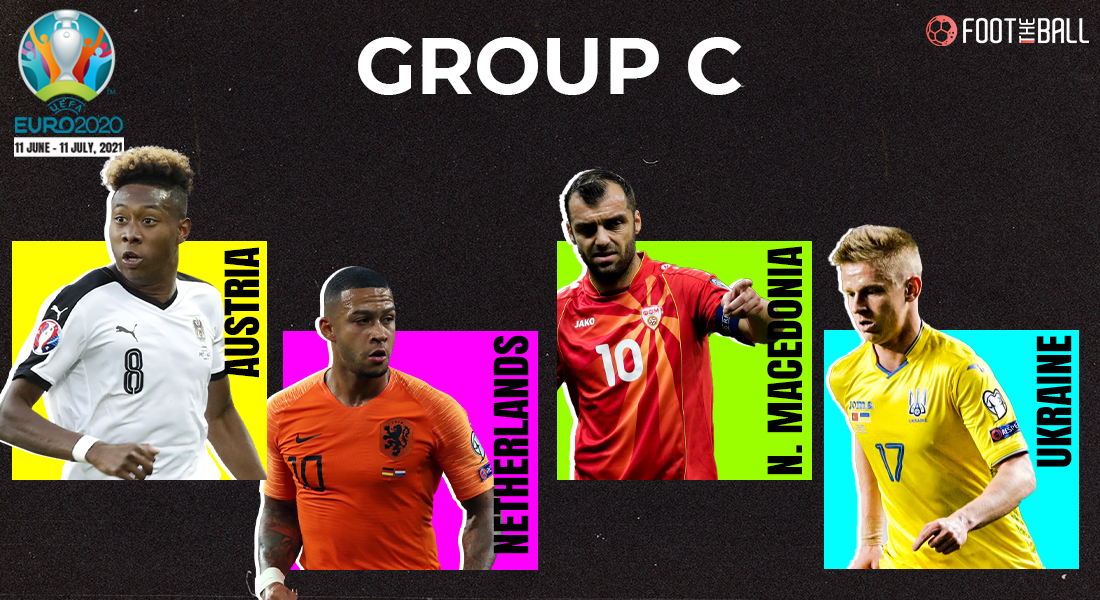 Austria is in Group C with Netherlands, North Macedonia and Ukraine and they are also playing friendlies with England and Slovakia ahead of the big tournament. In conclusion, Austria has a decent squad that is more than capable of progressing through the group stage and maybe all the way.
If Marcel Sabitzer is back in form and everything goes right for him, he is easily one of the most threatening players in the Euros, but only time will tell if things are about to change for the 27-year-old from Austria or is it the same bad spell waiting for him ahead.