When Marcus Rashford made his surprise debut against FC Midtjylland in the Europa League in February 2016, after a freak injury ruled out Anthony Martial from the game, nobody expected him to reach the levels that he has reached in the present.
5️⃣ years on. Some journey. ©#MUFC #RA5HFORD pic.twitter.com/fAqpOwzncZ

— Manchester United (@ManUtd) February 25, 2021
A role model on and off the pitch, Rashford grew leap and bounds in the past five years and has established himself a starter for his club and country sides. It is difficult to imagine a Manchester United line-up without Rashford in it unless he has an injury. And now, he still puts his beloved club ahead on his body which shows his nature of being always ready to go above and beyond.
BOY WONDER TO TALISMAN
Amassing 138 goal contributions (87 goals and 51 assists) in 261 appearances for the club so far, Rashford grew from a boy into a man. Into a star. Into a leader. Into the clubs number 10. Into a captain. Nothing has changed in terms of the style in which he plays. He attained a lot of confidence in himself, became tougher, more experienced.
https://t.co/gTjOEGPy37 pic.twitter.com/pfHEsKsCtD

— Marcus Rashford (@MarcusRashford) February 25, 2021
But one stills get the same things out of the England star. Desire, passion, dedication, selflessness, commitment.
He knows about the history of this football club. How young academy graduates become world-beaters. How precious talents go on to break records across the globe. And he is on the verge of doing the same. Only behind Erling Haaland and Kylian Mbappe in terms of goal contributions for U23 players, and that too with a dodgy back, niggles in his shoulder and ankles, one can only imagine where this boy from Wythenshawe can reach.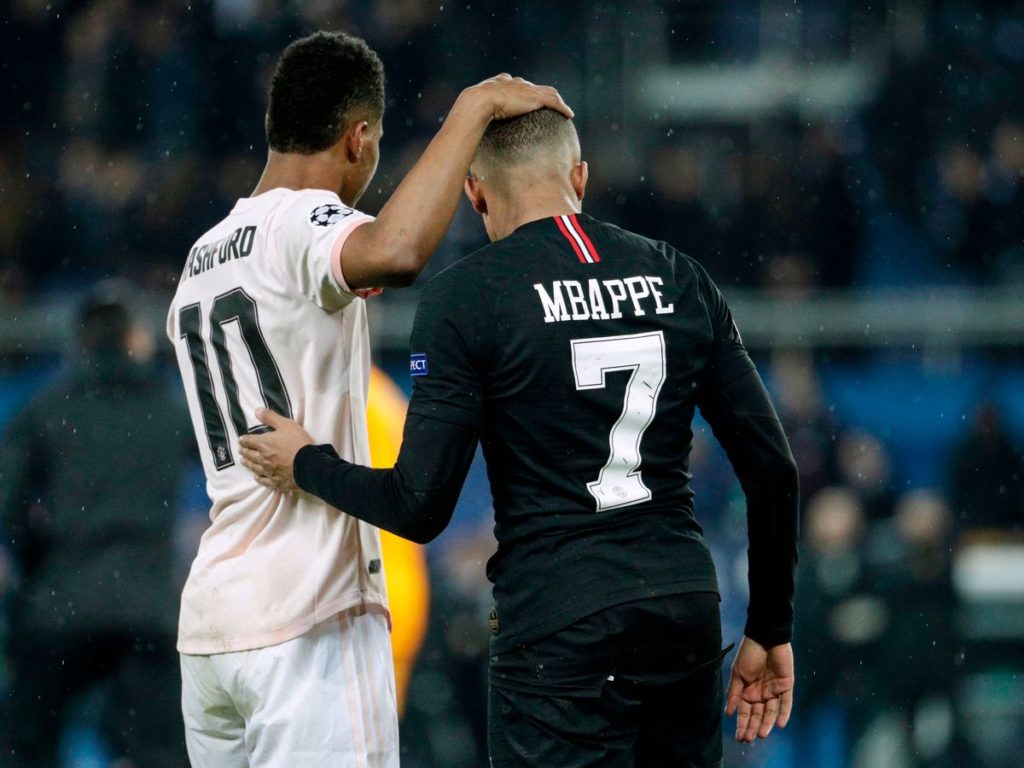 (Image Courtesy: Marcus Rashford / Twitter)
MBE TO MVP
After receiving his Member of the Order of the British Empire from the Queen of the United Kingdom for his actions to better people's lives, especially those of underprivileged children during the Coronavirus pandemic, Rashford was named the most valuable player in the world, by CIES World Observatory, beating the likes of Erling Haaland and Trent Alexander-Arnold to the top spot.
MBE 🇬🇧 pic.twitter.com/BYkeKY2chP

— Marcus Rashford (@MarcusRashford) October 9, 2020
This is just for his on-field work. If his off-field actions are to be added, there would not be a number to value this incredible individual.
In modern football, it is tough to envisage many one club players such as Ryan Giggs or Paul Scholes. But there is something about United's academy that breeds that kind of loyalty into the youngsters. Rashford is one of them with his ever-vocal love for the club. Although it may seem like the forward has been around forever, he is still only 23 and continues to polish his game.
And the greatest part of all is that he has hardly scratched the surface of what he is capable of.