Chelsea skipper John Terry will be receiving a Premier League winners medal when he lifts the trophy for the fifth and last time in his career.
However, the Blues skipper has gone one step ahead as he was presented with a customized title belt by WWE.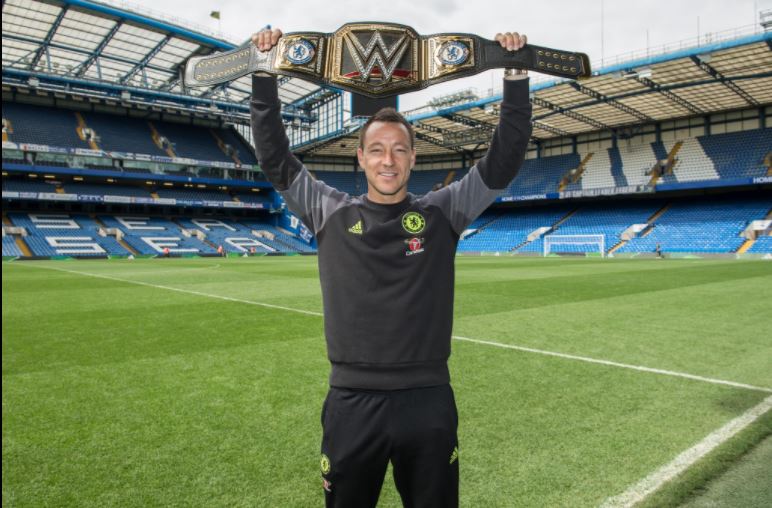 14-time World Heavyweight Champion Triple H presented the Blues skipper with the World title to commemorate the occasion.
Terry is gearing up to play in his final game for the Blues on Sunday against Sunderland as he is set to bid farewell to his boyhood club, where he became a legend from a boy.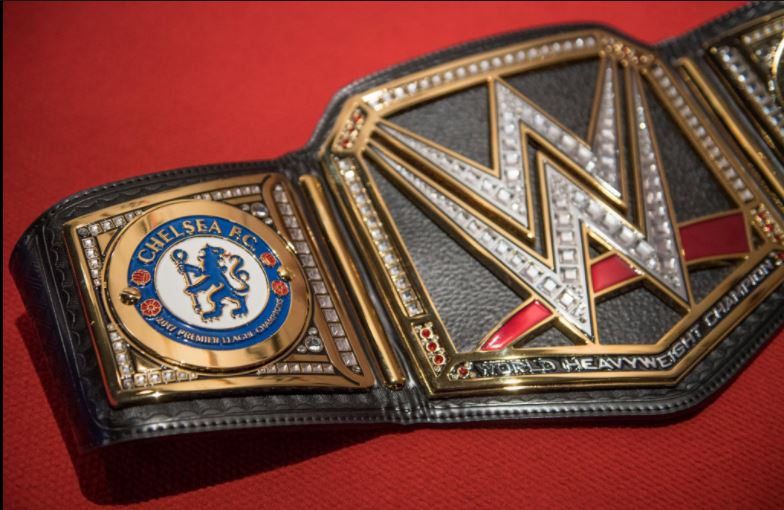 Triple H presented Terry with the belt and took to Twitter to post a caption: "Congratulations to John Terry and Chelsea for winning the Premier League,"
The belt is custom made for the 36-year-old, with Chelsea badge on the sides as well as boasting the 'legend World Heavyweight Champion' on the main frame.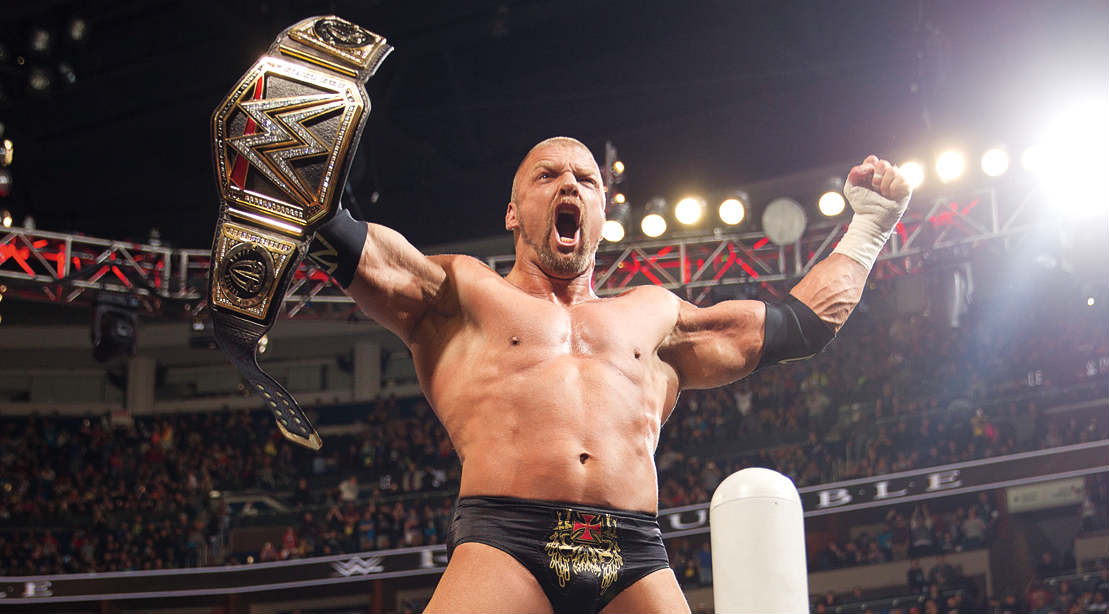 However, it is unlikely that we will see the ex-England skipper in WWE ring anytime soon as he continues to play elsewhere in the future.
John has also hinted that he could very well just retire at the end of the season and take up a coaching role at the Stamford Bridge to continue his association with the club.