Maroune Fellaini was sent off in disgrace at the Etihad after head-butting Manchester City striker Sergio Aguero.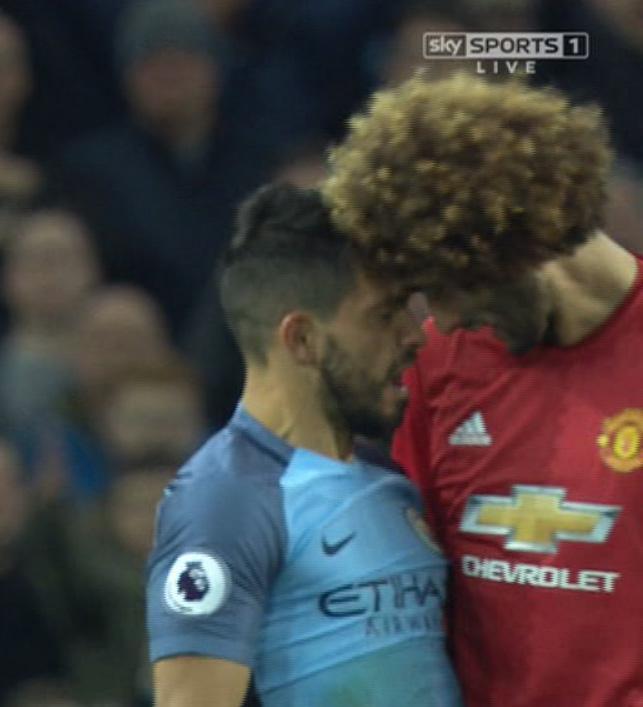 Fellaini was booked in the 88th minute. Ten seconds later he hacked Sergio Aguero down and looked destined for a second yellow card.
He sent Aguero sprawling before planting his head on him — right in front of ref Martin Atkinson.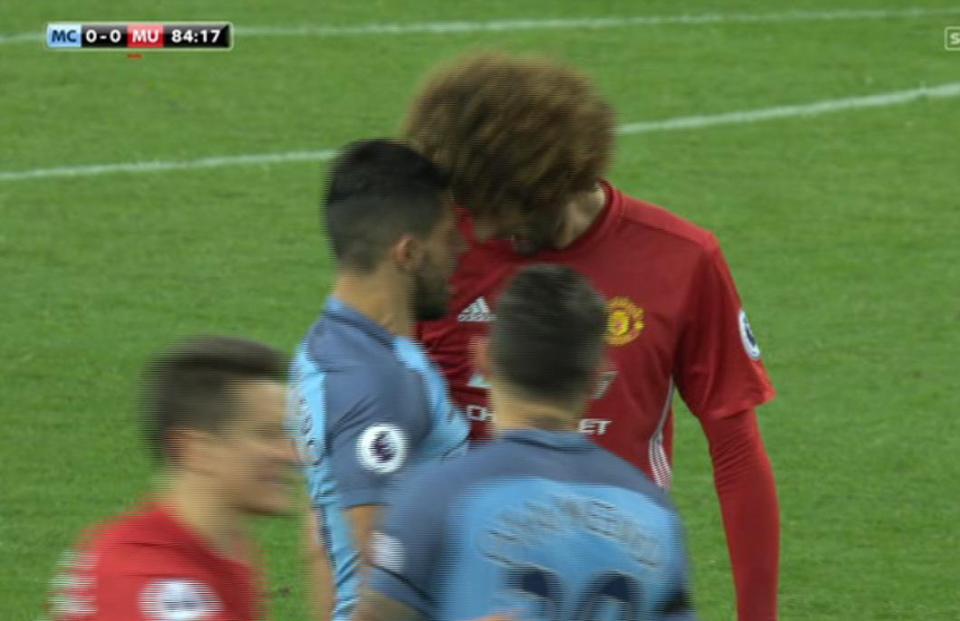 Referee Martin Atkinson consequently showed the Belgium international a straight red card in the 84th minute, with United having to hold on for a 0-0 draw.
Gary Neville branded Fellaini a fool, and the midfielder could now face FA action after his antics.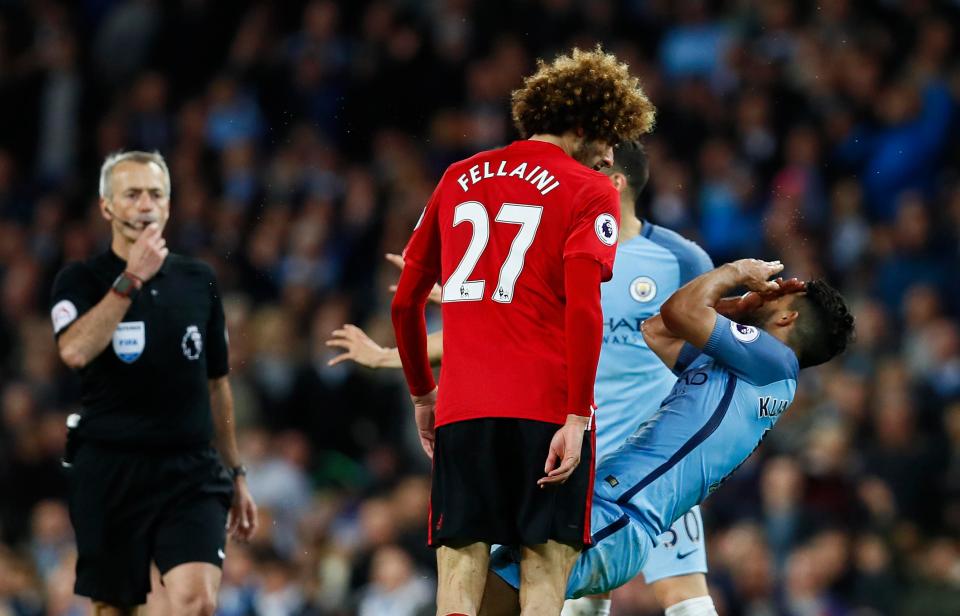 Neville said: "Aguero's played him there like a fool. What is he doing?"
"Before that he's just taken the yellow card for stopping the counter attack."
"I think he's furious because what he's done is that he's given the foul away and there is an incident we haven't seen."
"He's snapped Fellaini, he needed to get off the pitch."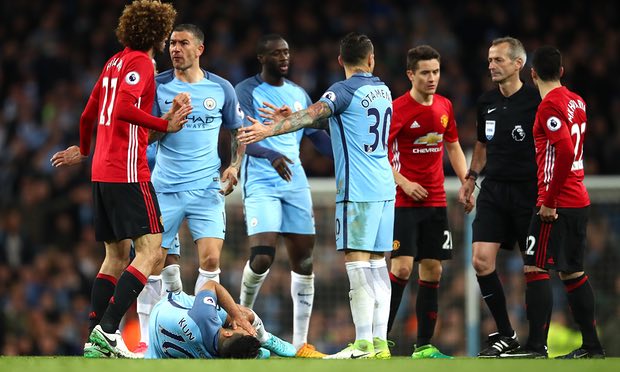 "I couldn't praise Fellaini enough for his performance on Sunday at Burnley and I think tonight he's done a good job for the team."
"He's now left his team with ten minutes to go, maybe more, with a lot of work to do."
Former top Premier League referee ref Mark Halsey added: "It's a clear red card."
"The Manchester United midfielder has done it right in front of the referee and can have no complaints."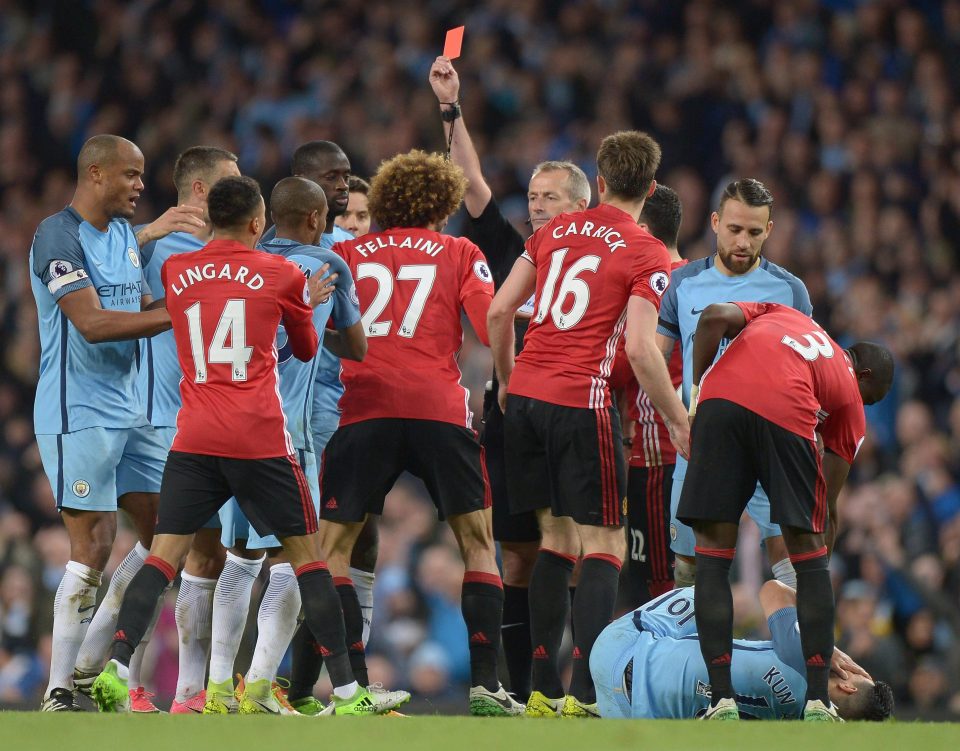 "Martin has no other option but to issue the red card for violent conduct."
"But Aguero has caused the situation. Why did he go up to Fellaini in the first place?"
"Why not just move away — he should never have got involved."
"Fellaini will also face an FA charge for failing to leave the field of play having been dismissed."
On the contrary Mourinho accentuated Fellaini was partly to blame for his sending off, he insisted Aguero's reaction helped convince Atkinson to show Fellaini the red card.
Mourinho said: "I didn't watch it on TV. I spoke with Marouane and he is very disappointed, he feels it is a red card because he is Marouane Fellaini."
"I spoke with Martin who said in his opinion it was a red card. I didn't watch but I can guess it is a bit of a red card and a bit of a very smart, very experienced Argentine player."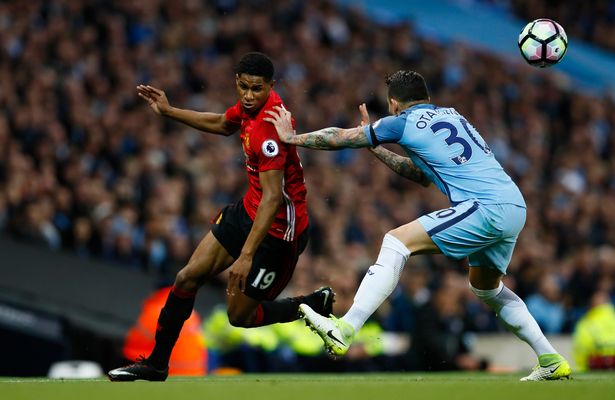 Mourinho hailed United's first-half efforts despite the absence of players including Zlatan Ibrahimovic, Paul Pogba, Juan Mata and Marcos Rojo but explained that his side had to play for a draw as they failed to threaten the Man City defence.
He said: "We wanted to do more in terms of attacking and to explore more of the counter-attack. In the first half we had good control but the second became more difficult."
"It was even worse with one player less so we had to make a decision to fight hard to take a point."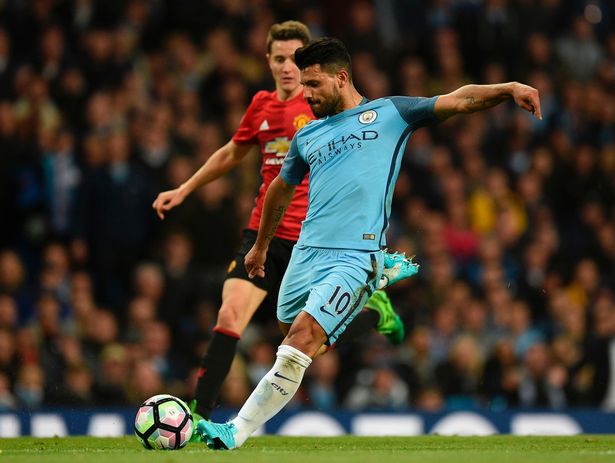 "They started strong [in the second half], pushed hard and at some times we could not move the ball well. I promised not to speak about the players who weren't playing so I won't…. but we just missed a little bit of that quality in midfield to connect with the attacking players."
The Red Devils have now maintained a 24-match unbeaten run in the Premier League and Mourimho heaped praise on his players.
"We showed exactly that against a good strong team that wants to win at home, playing with 10 men."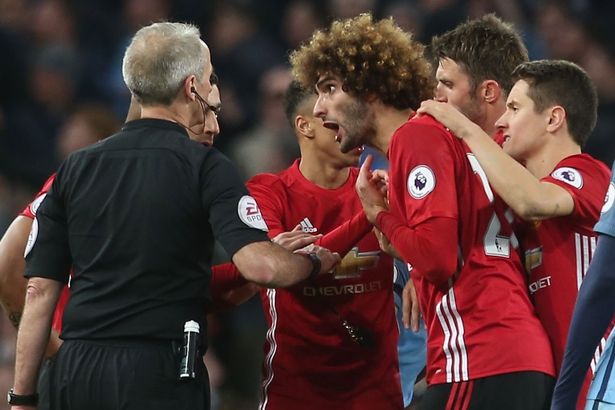 "I didn't have any midfielders on the bench. The team is in trouble, the team has a lot of problems and to play a derby like we did shows resilience and character from the players."
The game finished 0-0, but the club's fans were clearly frustrated by yet another error from their midfielder.
Earlier, Fellaini had made a crucial error earlier on in the season, gifting Everton a late penalty which saw United drop two points.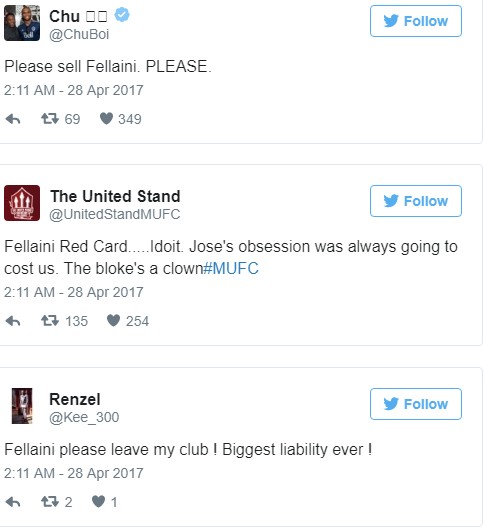 And now it would be interesting to see whether he will be at the club next season after his latest mistake seems to have made both the fans and the board angry.