Chelsea midfielder Nemanja Matic has said that his team must cope up with the fact that star striker Diego Costa is suspended for the next game against Bournemouth.
The Blues are on a roll having won 11 games in a row with Costa playing a crucial part in almost every single match.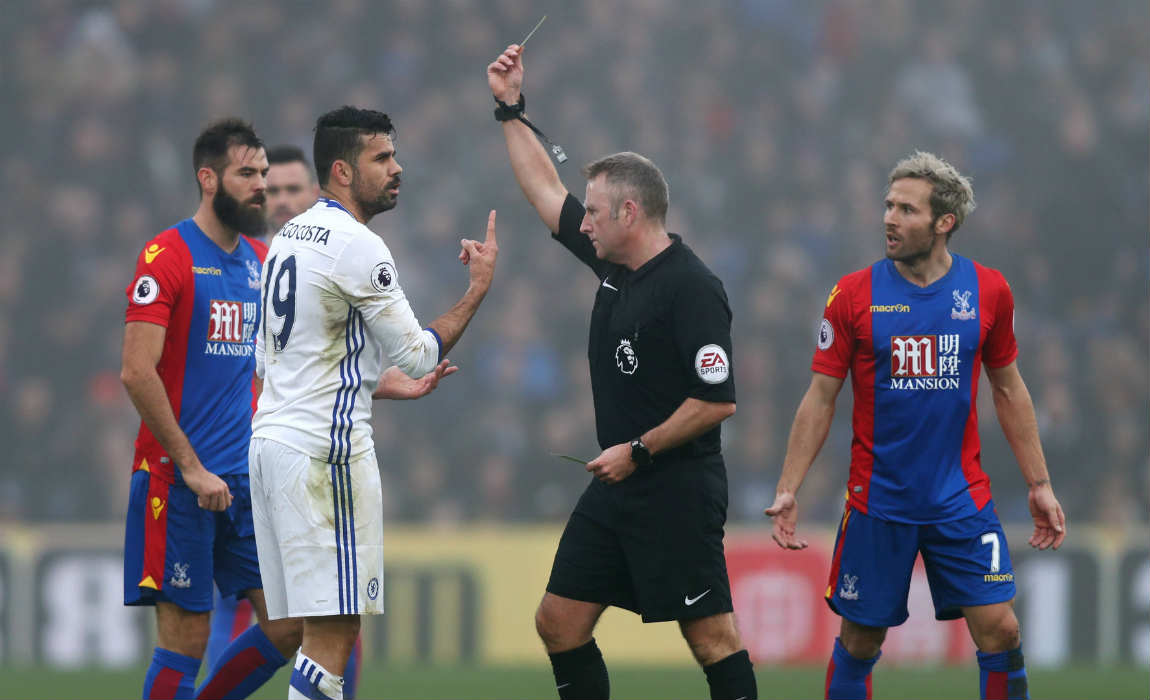 Diego Costa scored Chelsea's sole goal in the 1-0 win over Crystal Palace on Saturday.
Blues boss Antonio Conte will likely replace the Spaniard with Michy Batshuayi, who has struggled to get game-time after Chelsea's impressive start to the season.
"We don't have Diego and Kante for the next game. We will have to cope with that," Matic said at Selhurst Park."
"We have situations like this during the season and also the other teams will have their own problems."
"We will have to continue, even though they are important players for us. The next game we play at home so we have to give our best to take all three points."
"Everyone [in the squad] is important, as we know in football, because you never know who is going to play the next game. I am very happy because you can see in training everyone is physically ready and they are going to be important for us."
Costa's sub-lime form has meant that Conte has been forced to keep Batshuayi at the fringes but Matic said that the Belgian is capable of lot more.
"He is a great player," Matic added. "He works very hard every day and has qualities, for sure."