Like many of the women playing in the European Championships Nadia Nadim was introduced to football by her father, who brought home a ball when she was a little girl. The rest of her story, however, is unique, a tale of tragedy and triumph even Hollywood might balk at.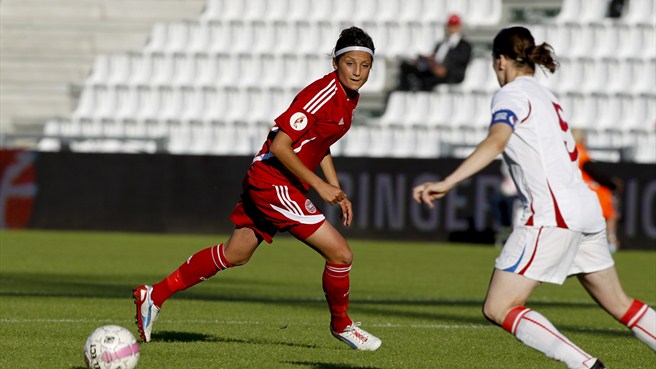 Nadim played for Denmark in the final of Euro 2017, against the Netherlands in Enschede.
Denmark is Nadim's adopted country. One of five sisters, she was born and grew up in Afghanistan where her father, Rabani, was a general in the Afghan Army. When she was 10, the Taliban, who controlled the country, summoned her father to a meeting. He never returned. It was six months before her mother, Hamida, discovered he had been taken into the desert and executed.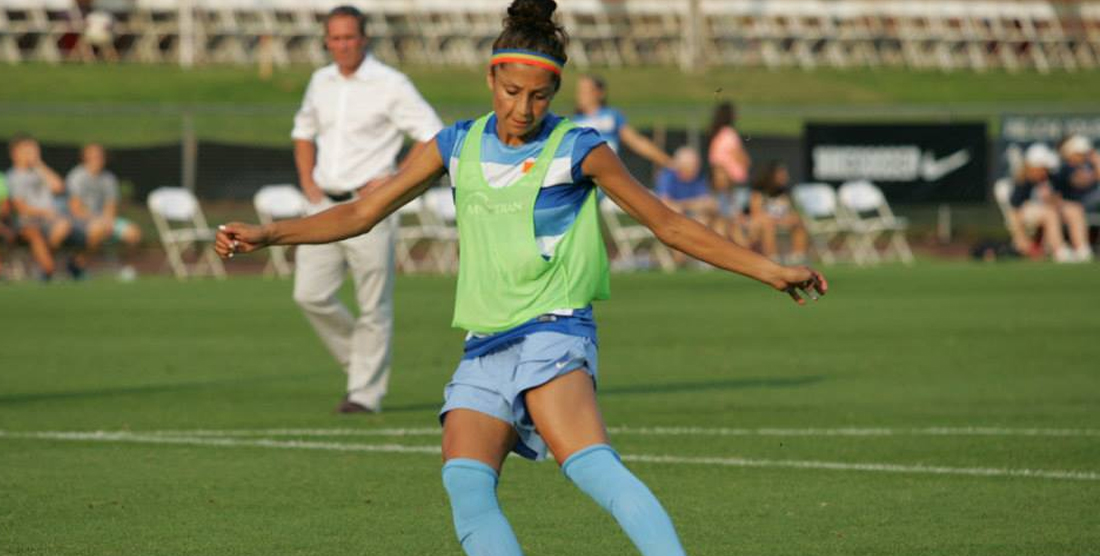 Life for a family of six women was all-but impossible under a regime in which unaccompanied females were tightly restricted. The girls were unable to go to school, Hamida unable to work. Even play was curtailed. Nadim had only kicked the ball around inside her garden, to play in public was forbidden. She later said she never saw any females playing any sports, adding that, had she stayed she could well have been killed herself for being too independent-minded to conform to such a repressive society.
The family put their savings into escape, being trafficked to Europe via Pakistan and, with forged passports, a flight to Italy. There they were put on a truck expecting to be taken to London, where Hamida had relatives. Several days later the bus stopped, the occupants turfed out. It was not what they expected. They asked a passer-by and found they had been dumped in rural Denmark.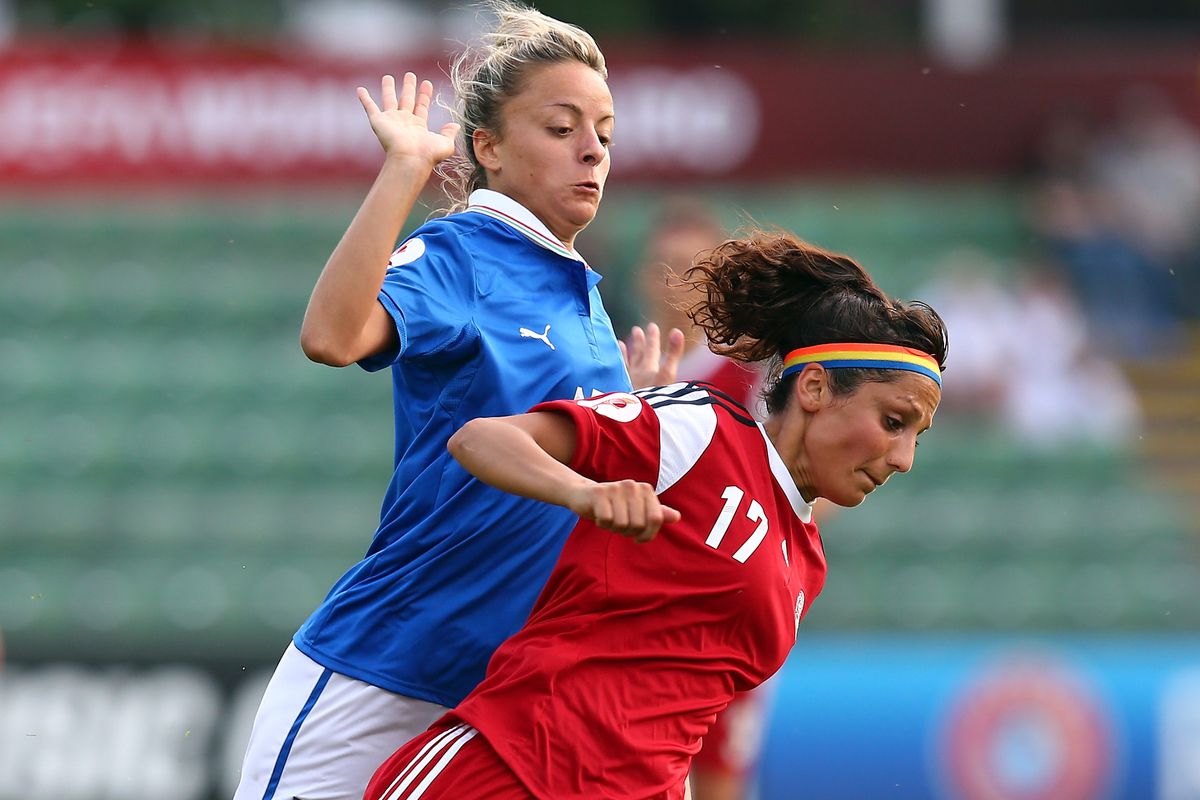 The family were sent to a refugee centre. There, for the first time, Nadim began to play football in public, with other children, and gradually became accustomed to a society where a girl playing football was acceptable. She began to train at a nearby club. The family were given leave to remain and moved to an apartment. This was some distance from the club but when her mother, working several jobs to support the family, said they could not afford to travel to training the club bought bus passes.
With formal coaching Nadim flourished, breaking into senior football, then, after attaining Danish citizenship, the national team. She became the first naturalised Dane of either gender, to win a cap.
She now plays for Portland Thorns, the biggest club in the US whose gates average 15,000, a large attendance in women's football. And after helping fire Denmark past Germany with a goal in the quarter-finals here in the Netherlands – a result which recalled to mind the men's famous underdog victory over the Germans at Euro 1992.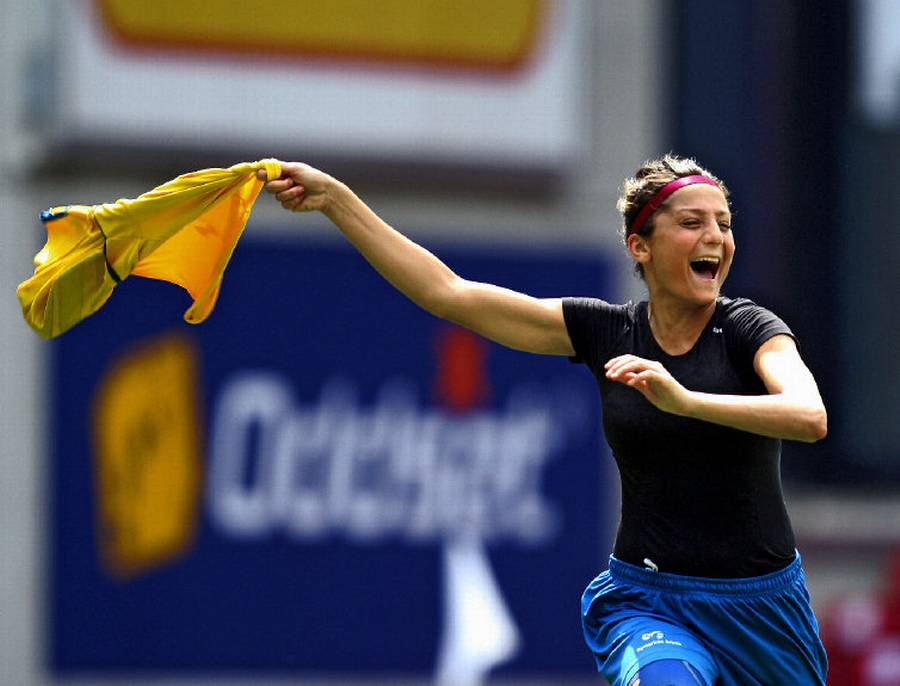 At 29 it could be Nadim's last shot at football glory, but for her football has always been about enjoyment and her real ambitions lie beyond the game. She is deep into a medical degree at Aarhus University in Denmark and wants to work in reconstructive surgery. This will be the branch that repairs people's faces after injury, not the more lucrative field that keeps celebs looking unfeasibly young. And it is Denmark, the country that gave her a new life, that she will proudly represents today.