Uruguay has evolved into a talent factory, generating a number of technically gifted players over the years. Cagliari's Nahitan Nandez, 25, is one such player who, after displaying his sky-high potential in South America, has been showcasing his talents in Serie A and has drawn attention from various major clubs.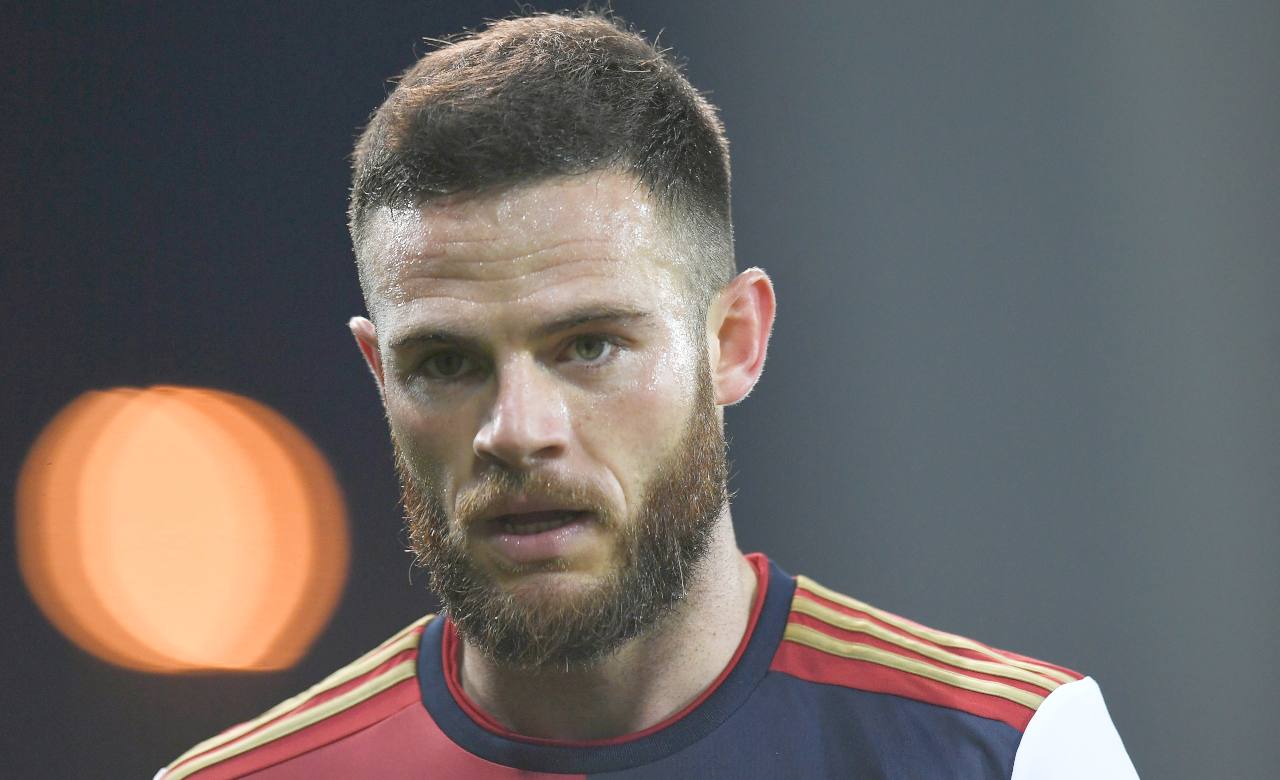 The Uruguayan, who handed in a transfer request earlier this summer, might be on his way out of Cagliari. From English teams like Tottenham Hotspurs, Leeds United, West Ham to defending Italian champions Inter, all have expressed interest in signing the former Boca Juniors midfielder. 
Tottenham have approached Cagliari for Nahitan Nández, as revealed yesterday. He's in Spurs list as potential new signing but there's no official bid yet. ⚪️🇺🇾 #THFC

Tottenham will decide soon whether sign Nandez or not. He's on the market, price tag around €25/30m. #Spurs https://t.co/WYMFv3g2u8

— Fabrizio Romano (@FabrizioRomano) August 16, 2021
Nahitan Nandez is one of those brilliant talents who has flown under the radar in recent years but is now primed and locked in to take the next major step in his footballing journey. With that being said, let's learn more about the midfielder's career and his versatile playing style.
SHINING FOR PENAROL
From his days playing youth ball in the Uruguayan club Penarol, Nahitan Nandez was hailed to be the next big talent to emerge from the South American country. Passionate for football since an early age, the midfielder needed only one season to showcase his limitless potential, earning him a chance to suit for the senior squad.  
His senior squad debut was a memorable one for him since he replaced Penarol legend and skipper, Antonio Pacheco, in a match against Danubio. He went on to start the following four matches and was lauded heavily by the pundits and his manager for his mature displays. 
Although Nandez shined while playing for Penarol, it was as the captain of the Uruguayan national team's U20 squad in the 2015 Sudamericano that he truly proved his worth. His energy, dynamism, and leadership from the middle of the park not made his forwards better but benefitted the collective game as well.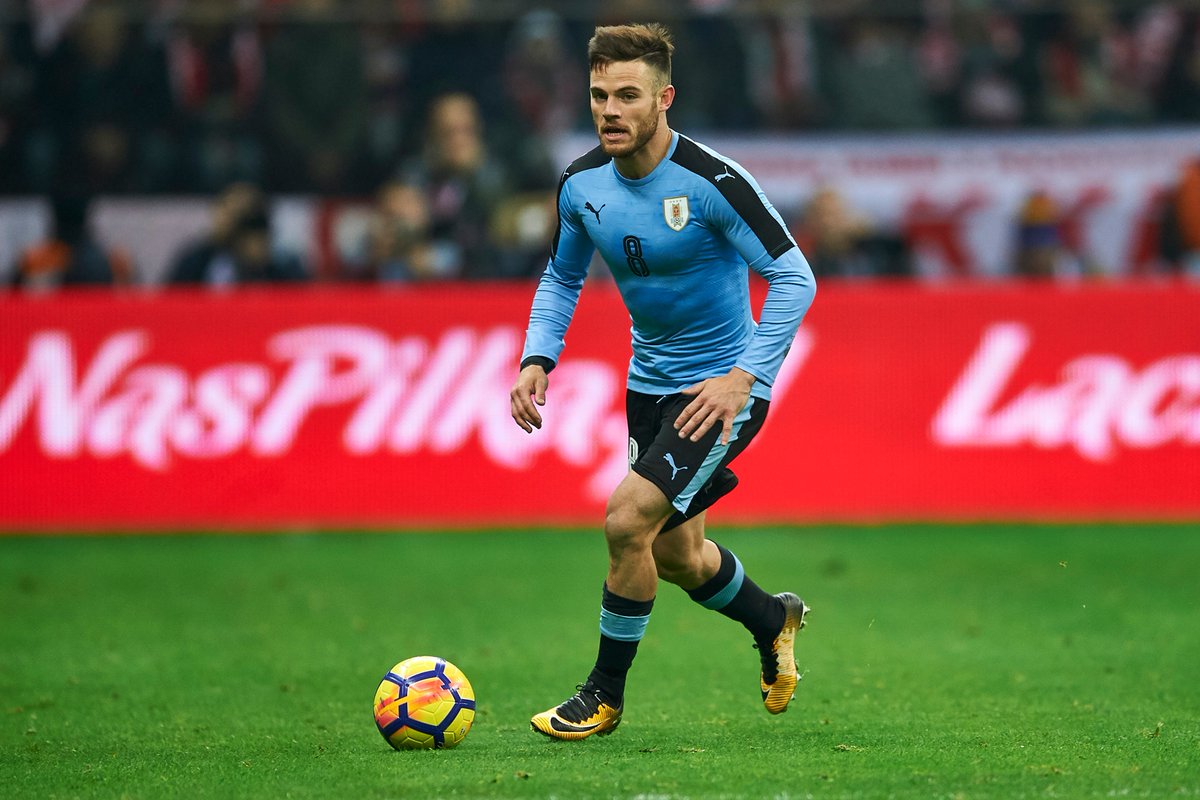 Following further stellar performances in the U20 World Cup, Nandez began to see increased playing time with Penarol. The midfielder played 28 matches in his first season as a regular starter, as the club lifted their first league title in three years. The following season, in what would be his last season for Los Carboneros, Nandez's unrivaled maturity got its reward as he became the club's youngest captain at 21 years and 39 days. 
FROM URUGUAY TO ARGENTINA TO ITALY
Coming off an outstanding farewell season with his youth club, Boca Juniors came knocking for the talents of the young Uruguayan. Following making a switch from Uruguay to Argentina for a fee of around $4 million dollars, Nandez quickly established himself as a fan favorite. 
Nahitan Nández 😬💪 pic.twitter.com/7KHvPpFYgE

— Boca Juniors (@BocaJrsOficial) January 31, 2018
For two years, the midfielder enthralled Los Xeneizes with lion-hearted performances, notably scoring the vital winner in the Superclasico against River Plate. 
El gol del triunfo desde el campo de juego. El gol de Nahitan Nández.
🎥 @FOXSportsArg #VamosBoca pic.twitter.com/RGLVmF7M0r

— Boca Juniors (@BocaJrsOficial) November 6, 2017
After two seasons of elegance, countless highlight reels, and moments from Nandez at La Bombonera, Serie A was the next major step for him. In the 2018/19 campaign, Cagliari finished only three points clear of relegation. As a result, the team required a fruitful transfer window to assure a more smooth top-flight campaign. 
Totally in love with this player! Nahitan Nandez will join Cagliari on next hours, done deal for €16M, ready to fly to Italy.
He gave everything for Boca Juniors and left the Bombonera tonight crying like a child. What a warrior 👏🏻🇺🇾 #Boca #Cagliari pic.twitter.com/QnMXyDi50m

— Fabrizio Romano (@FabrizioRomano) August 1, 2019
Cagliari's most celebrated acquisition was Radja Nainggolan's homecoming, but Nandez's transfer was the one that actually carried the potential of making the squad much better. Getting a much bigger stage to showcase his limitless inventory of skills, he has firmly revealed himself as one of the finest midfielders in Serie A in his two years with the Italian club. 
Nandez recorded 32 outings for Cagliari last campaign, registering two goals and three assists, but he is unlikely to play again after refusing to return for pre-season in an attempt to force a move away from the Sardinian club. He believes he should be allowed to make the decision regarding his future and should be allowed to depart if the right offer comes knocking.
PLAYING STYLE
Nahitan Nandez is the ideal player for any club seeking to add a player who offers the manager an endless palette of technical, tactical, leadership, and physical abilities to experiment with. He is not known for his pace (which he has in abundance), but for his workhorse approach. The Uruguayan has a winner mentality, is always eager for success, and his personality and ambition are translated to every match.  
Unafraid of the physical battle, Nahitan Nandez is a hard man on the field. He is a dynamic midfielder that can be deployed as a DM, CM, or on the right flank, and whose high-energy style allows him to break down opposition attacks, win back possession, break the defensive structure through line-breaking passes, and pose a threat in the box too. He can be described as a box-to-box midfielder that can make surprise appearances in the penalty area.
Offensively, Nandez is pretty creative, possessing the vision and technical abilities of an advanced playmaker, as well as devastating shots from any distance. His instinct is to push his team forward, and he often uses his first touch to switch the direction of the play or his powerful strides to exploit the spaces generated.
Defensively, he tries to stay on his feet as much as possible. With his strength he usually attempts to muscle opposition off the ball, and also reads the passing lanes of the rivals and intercepts to transition from defense to attack.
Quality on the ball, ability to attract rivals to a certain area, talent to break lines to find the more advanced players, and vision and tactical intellect to occupy the proper spaces off the ball, Nandez is a well-rounded and a dream midfielder for any manager. 
Managers would rather have artists in the middle of the park who defy the laws of physics, but Nahitan Nandez is one of those good warriors who knows nothing other than to give his 110% for the shirt.