Brazilian star Neymar has become a goodwill ambassador for Handicap International on Monday, pledging to work for millions who are 'less visible' but deserve equality.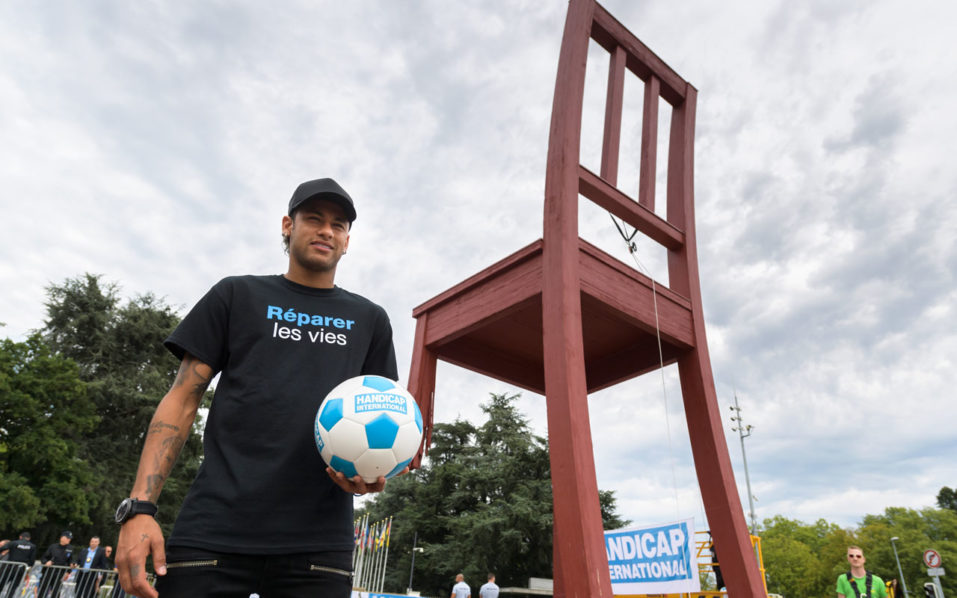 Fresh from his first win with Paris Saint-Germain and his world-record signing from Barcelona, which Sportsmail reported was worth £198million, Neymar was announced as a goodwill ambassador outsdie the United Nations in Geniva.
Strapped to a harness and mounted on top of huge chair statue, the Brazilian was seen doing kick-ups and booting footballs out to the crowd. The statue was put up in remembrance of landmine victims.
He kicked a football to fans standing below and into the U.N. grounds. Surrounded by his parents, Neymar Santos Senior and Nadine Santos, he wore a black baseball cap and Handicap International t-shirt inscribed 'Reparer les vies', translating to 'Repair Lives'.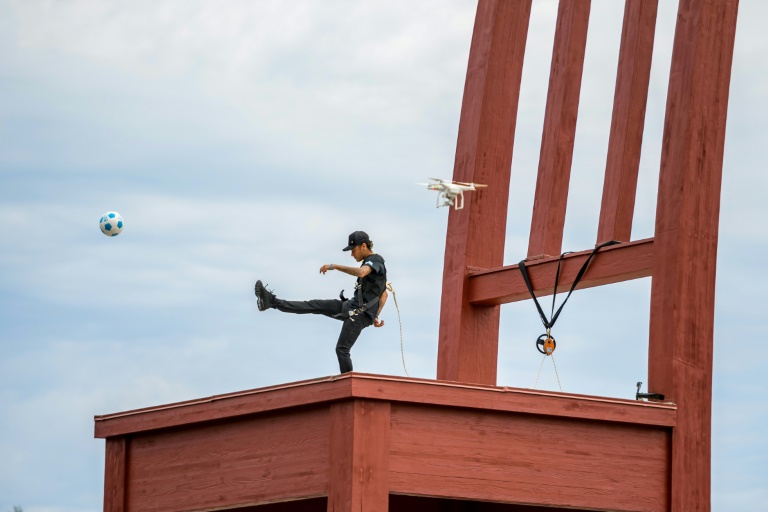 The independent charity works to provide aid and support to handicapped and vulnerable people, who are living in poverty-struck countries. Founded in 1982 to assist 6,000 Cambodian refugees who had lost limbs, the charity later co-founded the International Campaign to Ban Landmines (ICBL) in 1992, which won the Nobel Peace Prize.
Speaking about his latest role, the 25-year-old said: 'I would like to begin by thanking you all for what you do for the least visible in the world, so they become more visible. I have to say that I am very pleased to be here and to be the new ambassador.'
'I hope this will be a very successful partnership and that we will be able to help a large number of people,' he said. 'Millions want their rights, they want to be treated better. That's what we are here for and that is what our aim is.'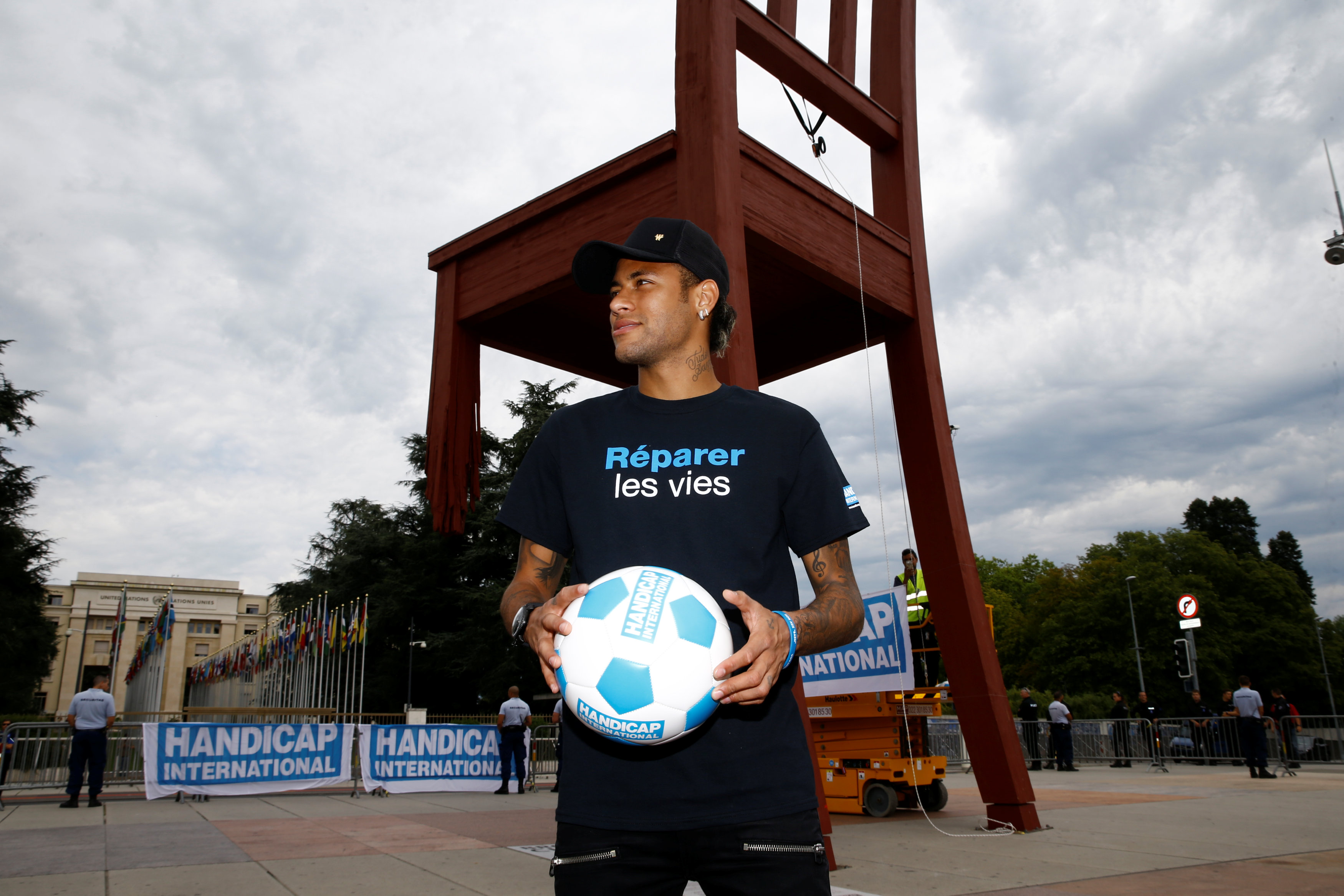 Neymar, asked what work or field visits he had planned, replied: 'Obviously the practical part of this partnership still has to be discussed. I know that my image is very powerful and can help.
'What people may not realise is that beyond this exceptional sportsman, there is of course a conscience and a voice,' said Manuel Patrouillard, managing director of Handicap International. 'A voice which Neymar Jr. decided to put to the service of others, specifically for the most vulnerable, which our organisation works for.'