Barcelona defender Gerard Pique has opened up on his relationship with Real Madrid's Sergio Ramos, with the pair set to team up for Spain.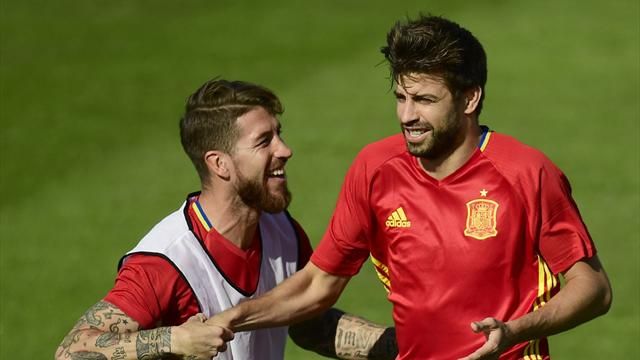 The defenders are known for taking their Real Madrid vs Barcelona rivalry to the extreme.
The two defenders have had a series of off-field incidents between them, mostly on social media, but Pique insists that their relationship is better than most people believe it to be.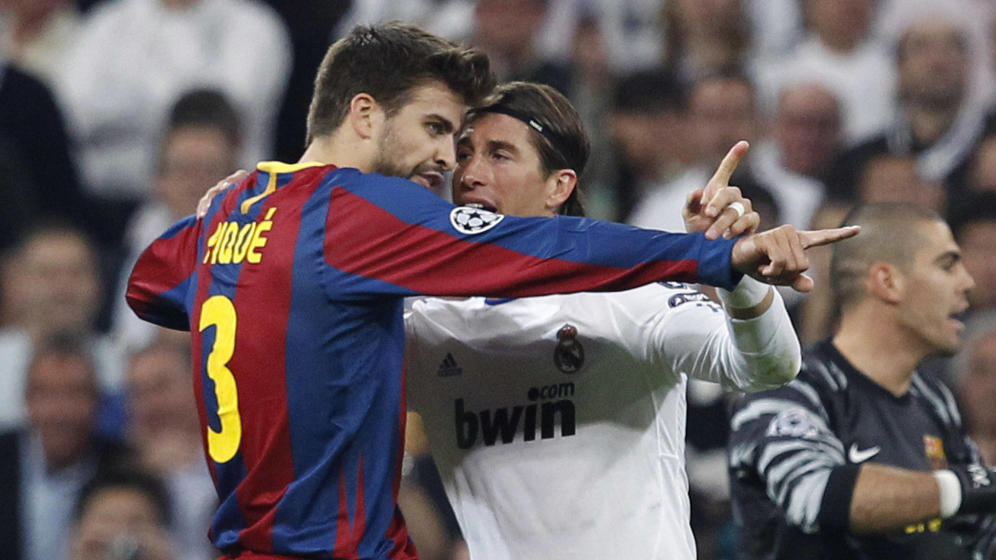 What did the Catalan say about their relationship in the Spanish national side? Have a read..
"This is a show that people consume a lot. Sergio and I know our relationship; it is very respectful and very cordial.
"When we get together here, we get closer. We are two who have been here for a long time.
"Each one defends his own, we are people that act with a lot of vehemence and that means there may be clashes, but always from the respect. There has not been any bad word in the press."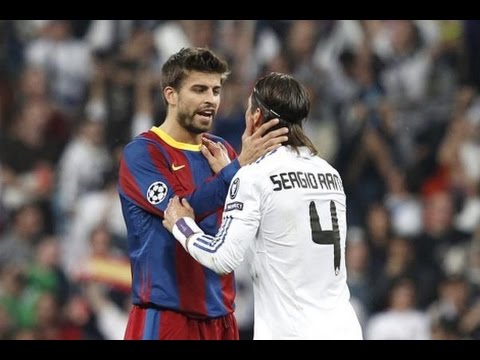 They jibe at each other in the press, and also make sure to take as many digs as possible on social media – and after Real Madrid's title celebration chants of 'Pique you b*stard, salute the Champions' were led by Real skipper Ramos, we all thought they would surely be fighting on the training pitch.
Spain take on Colombia on Wednesday evening before facing Macedonia in a World Cup qualifier four days later.
Surely we had different things in mind, didn't we?