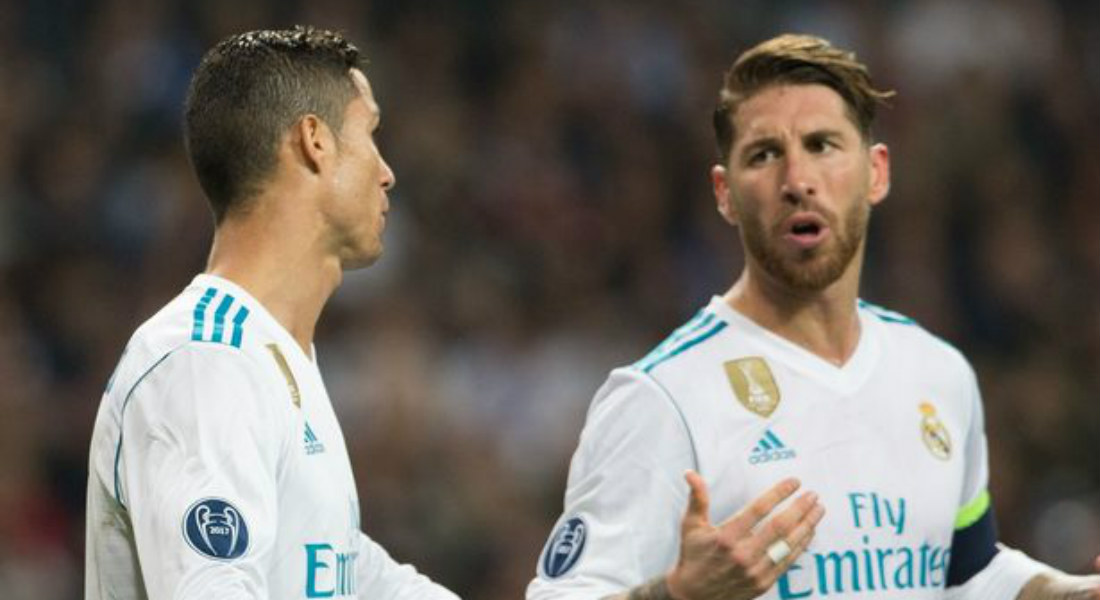 Real Madrid Skipper Sergio Ramos Responds To Cristiano Ronaldo Bust-Up
Real Madrid skipper Sergio Ramos has responded to rumours about a bust-up with fellow team-mate Cristiano Ronaldo.
Earlier reports had claimed that Ramos had a dressing room bust-up with Ronaldo due to a disagreement over several key issues.
Ronaldo was apparently at the club after they offloaded key players like Alvaro Morata, Pepe, James Rodriguez and Fabio Coentrao in the summer.
But Ramos had said that Ronaldo's comments were unfair and opportunistic.
The four-time Ballon d'Or winner was also angry at Ramos for trying to encourage Paris Saint-Germain's Neymar to make a switch to Real Madrid.
But Ramos now cleared the air and rubbished claims of a feud between the pair.
Instead the skipper accentuated that both he and Ronaldo are giving their best to overturn Real Madrid's current form.
"Nothing has ever happened between him and me," Ramos told TVE.
"There has always been a great friendship between us.
"We have a lot of personality and have some different opinions, but we're pulling in the same direction."
Real Madrid have made a poor start to the season and they sit fourth in the La Liga table – eight points behind current league leaders Barcelona.
Zinedine Zidane's side failed to close the gap on Barcelona as they were held to a goalless draw with Athletic Bilbao at the weekend.