Diego Costa has revealed what was said during his heated argument with Chelsea team-mate Pedro during the Blues 2-0 loss to Tottenham Hotspurs on Wednesday.
The Brazil born star claimed that Pedro is his "brother", stressing that these things happen when you ar every close to your teammate.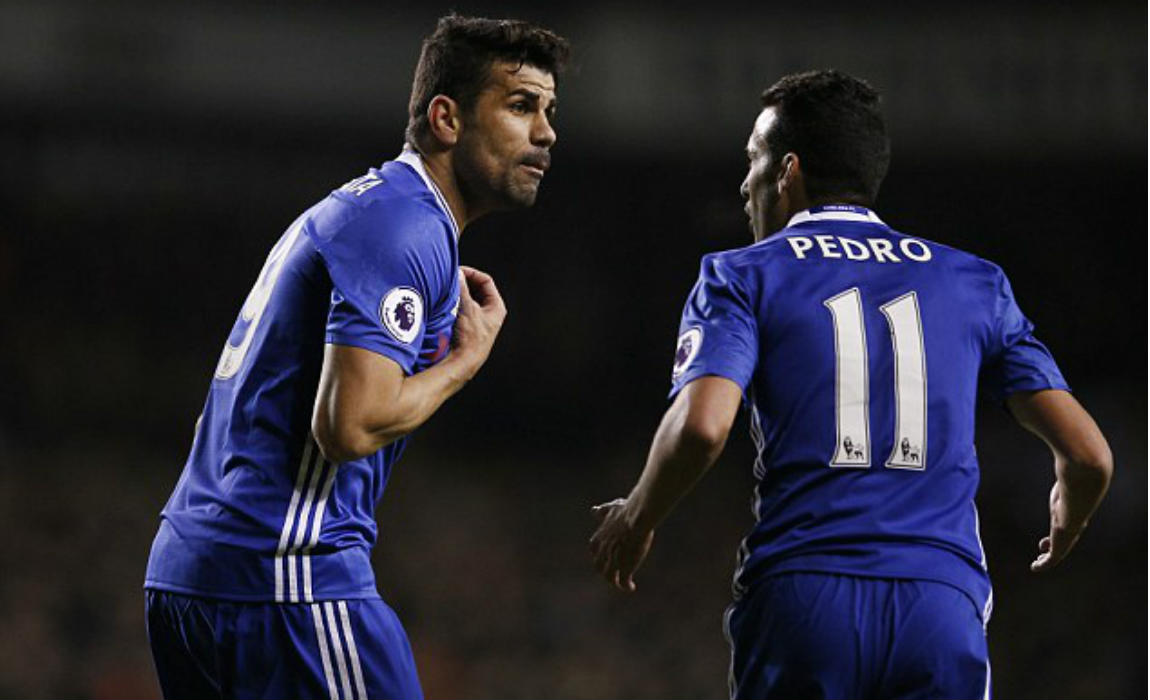 The Premier League leaders were left high and dry by Spurs as they were chasing a record 14th consecutive win but had to face a humiliating defeat.
Dele Alli stole the show as the Englishman scored twice to knock Chelsea's winning streak out the window.
The Blues suffered because of a lack of co-ordination in the attack, which was further evident by the heated discussion between Costa and Pedro during the first-half.
The pair argued for a few minutes before they shook hands and moved on from the incident.
ALSO READ : And The African Player Of The Year Is… Riyad Mahrez!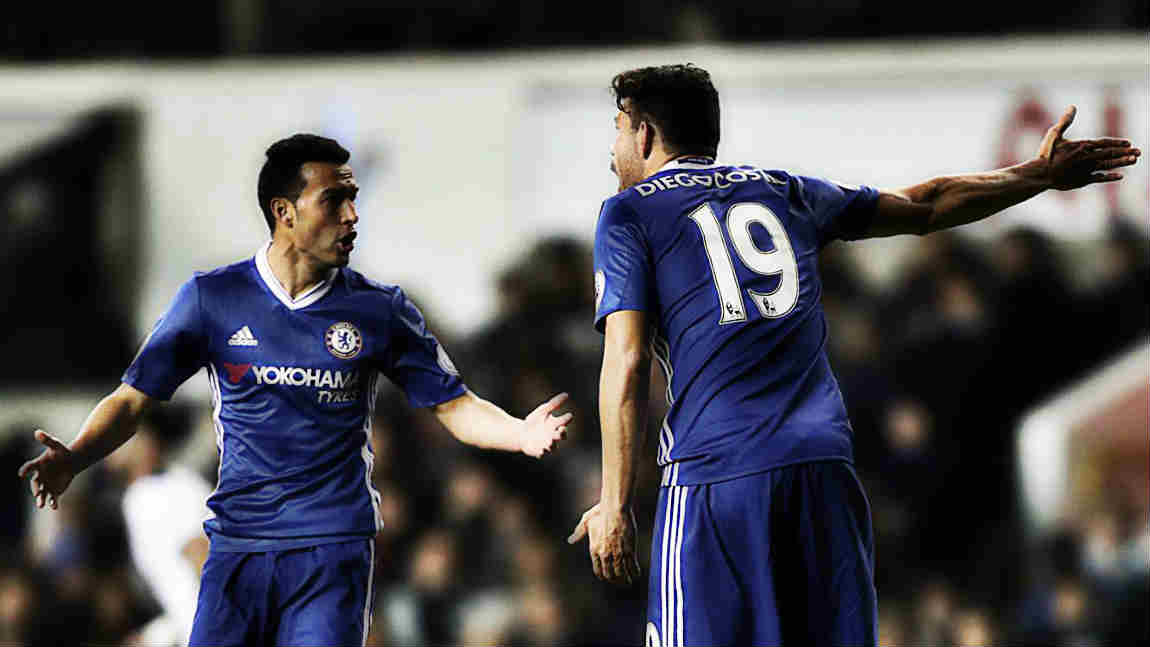 However, now Diego has revealed what was said in the moment – he said that his fellow Spain international is his "brother" adding that the arguement has not affected their relationship.
"Nothing happened," the former Atletico Madrid striker said.
"We have a great understanding with each other. When you have a trusted relationship and intimacy with a team-mate, it is normal for these things to happen."
"It was just a moment during the game and that's it. It was nothing."
"I told him: 'You have to get in there, why didn't you go?' He said 'I went' and I said he didn't. That's it."
ALSO READ : Manchester United Offer Antoine Griezmann A Mouth-Watering £220k-A-Week Contract Deal To Match Pal Paul Pogba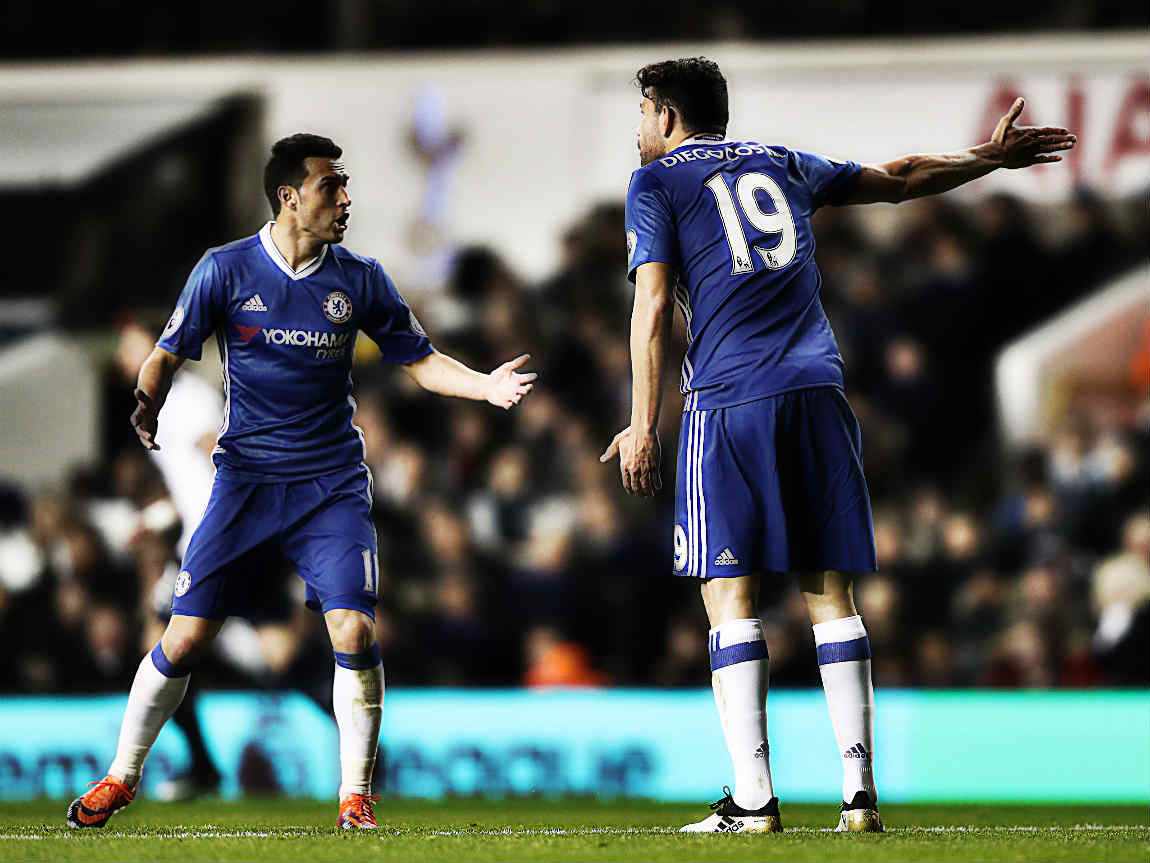 "Pedro is my brother and we love each other."
"We were playing against a great rival and in their own home. We already knew it was going to be a difficult game. We made two mistakes and they were have able to take advantage of their opportunities to score."
However, Costa is confident his side that this defeat is nothing but a blip and Chelsea will bounce back stronger.
"I think the six teams at the top of the table are all candidates to win the Premier League," added Costa.
ALSO READ : 5 Things That You Have Missed From The High Octane London Derby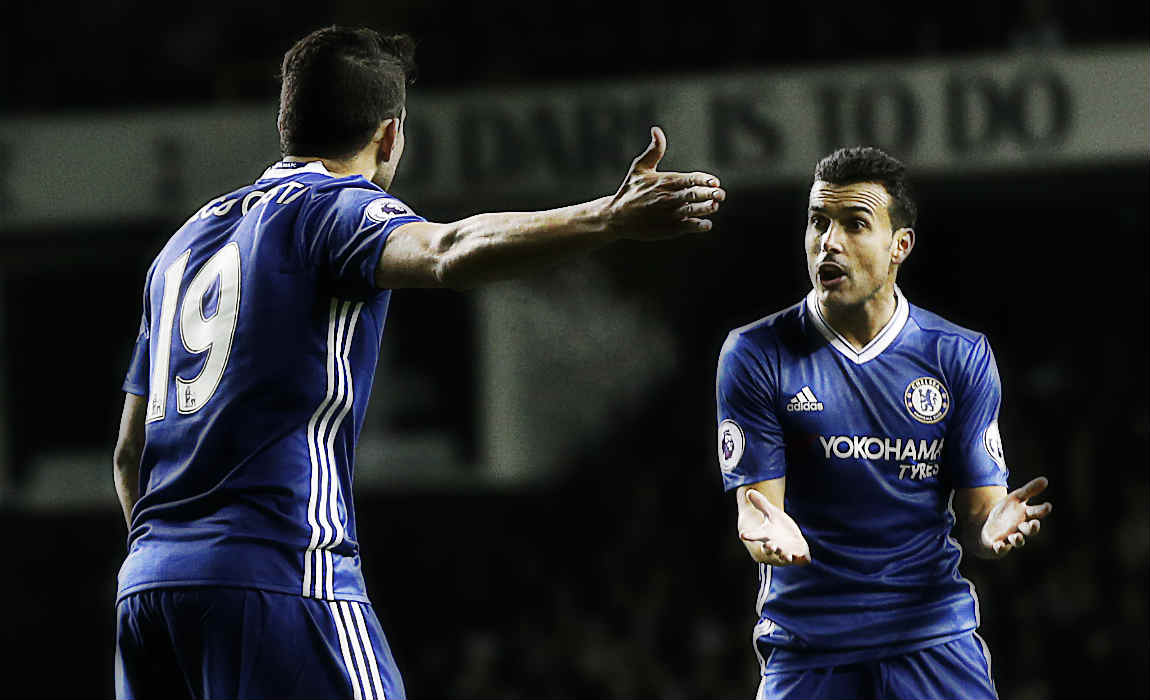 "During the first part of the season every game has been different."
"We have sometimes played against teams from the bottom of the table that tested us a lot and then we beat some top teams easily. Tottenham have a great squad, they play very well and are a very tough team to beat," Costa said.
"In Spain when a team like Real Madrid or Barcelona have a big gap at the top of the table it is said that La Liga is over, but in the Premier League it is different. Here any team can beat you, you lose two games and everything is even again."