Samir Nasri, who joined La Liga side Sevilla on season-long loan from Manchester City, could potentially face a year ban from football after after his bizarre twitter hack had revealed that he had visited an intravenous therapy clinic in Los Angeles last month.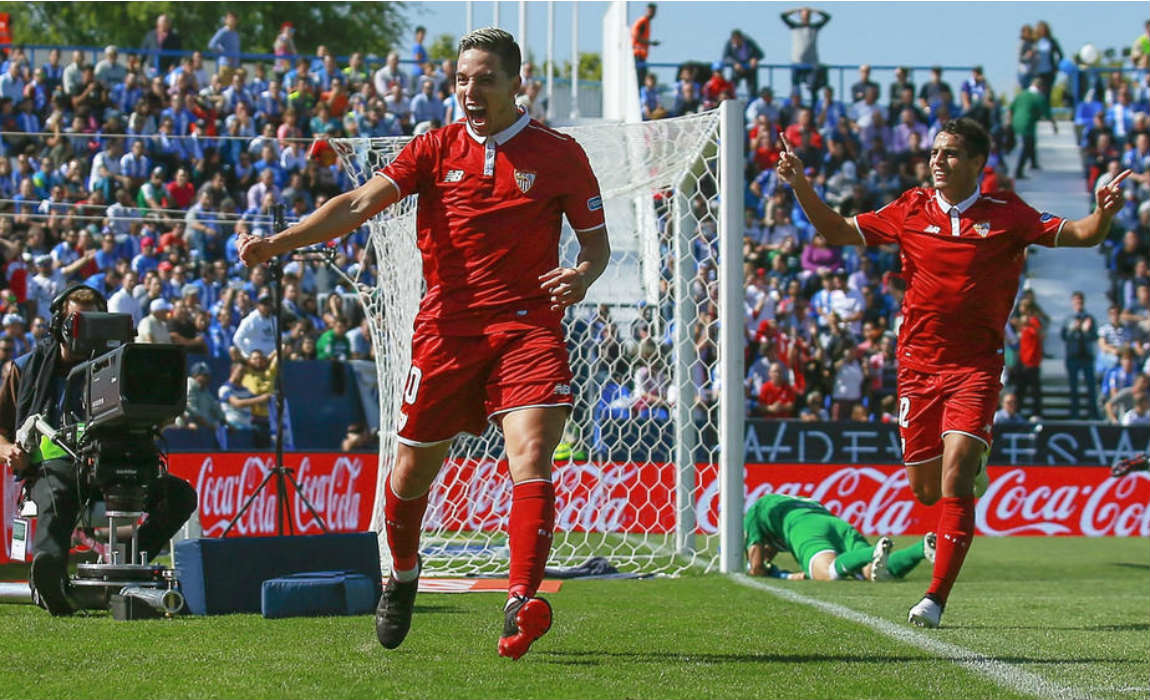 Sevilla star Samir Nasri's Twitter account had posted several tweets claiming that he enjoyed a "full sexual service" from a doctor who visited the midfielder to prove him with an IV drip in bid to keep him hydrated.
Nasri had claimed that his twitter account was hacked after he allegedly flooded tweets about a sexual encounter with Jamilah, the lady doctor who had provided him with an IV drip.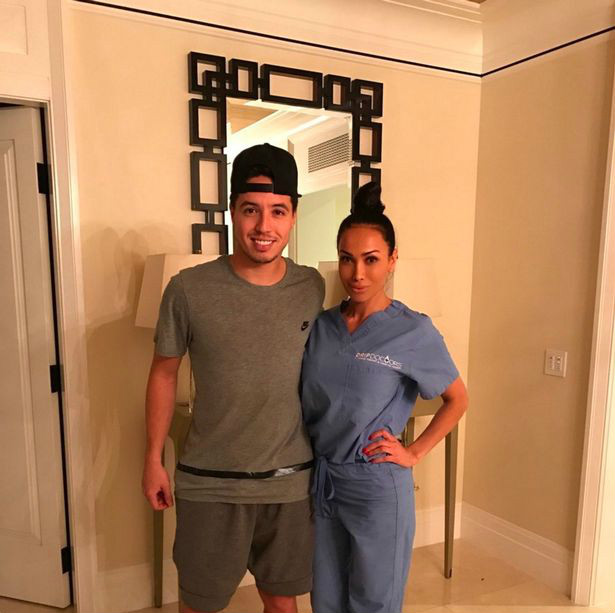 The situation has got worse for the Sevilla man as The World Anti-Doping Agency has now demanded a thorough investigation into whether Nasri has broken its rules.
Nasri has found life happy on a loan spell at La Liga side Sevilla, but Premier League giants Manchester City could face the heat with a banned player, if the French midfielder is found guilty by Spain's Anti-Doping agency.
According to reports, Sevilla are confident that Nasri will come out clear but it seems that the Spanish club is unaware that the French playmaker was undergoing treatment in the US.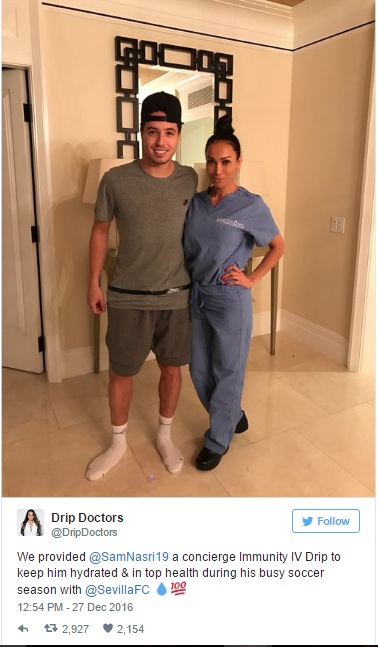 Later, Drip Doctors had tweeted that Nasri was provided "a concierge immunity IV drip to keep him hydrated and in top health" during the mid-season break in La Liga this season.
IV infusions are listed among the prohibited substances by WADA since 2005.
Moreover, WADA prohibits the usage of intravenous therapy except in quantities of 50 millilitres per six-hour period or less in special situations or if someone needs it on medical grounds.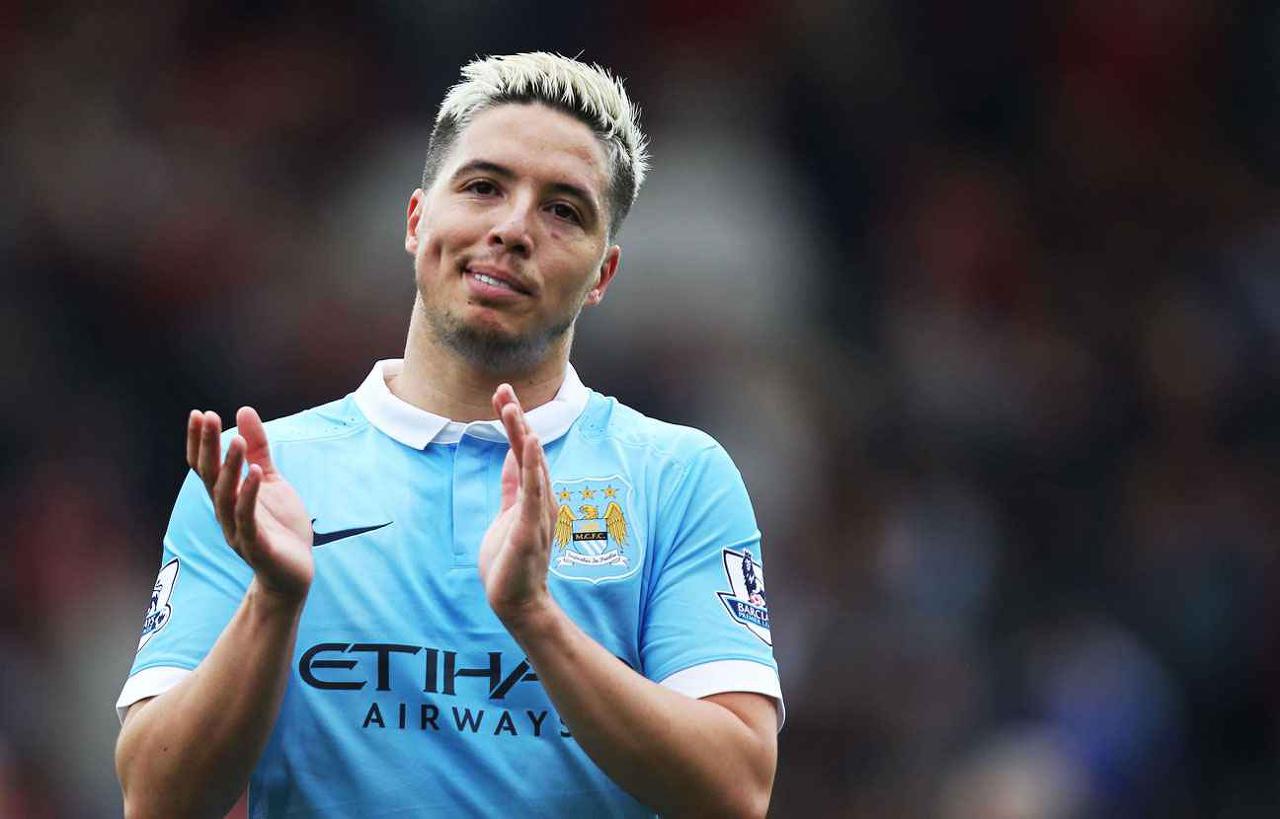 Spain's anti-doping agency AEPSAD had opened an investigation into the matter on December 28 as infusions or injections of more than 50 ml per six hour period are prohibited except for those received legally in hospital admissions, surgical procedures or clinical investigations.
WADA said: "Whilst WADA does not yet have the full details and facts [regarding the situation], we are aware of this matter and expect the relevant anti-doping organization to investigate further."
"As with all anti-doping matters, we will be monitoring the work conducted by the applicable anti-doping organization."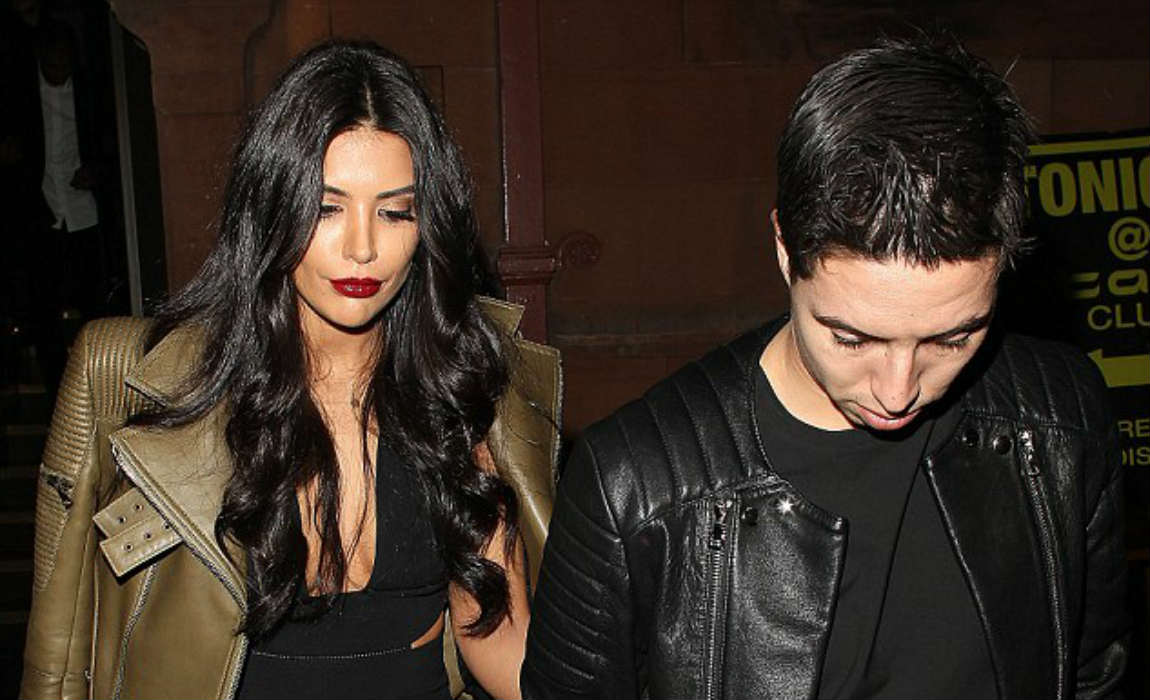 "It is important that information is provided to and gathered by the investigating anti-doping organization as quickly as possible and in as much detail as possible, because the longer the period between the incident and the investigation, the greater the risk that certain evidence may no longer exist."
"Anti-doping organizations are required to come to a decision efficiently and without undue delay as to whether the proceedings should be brought against the athlete or other person."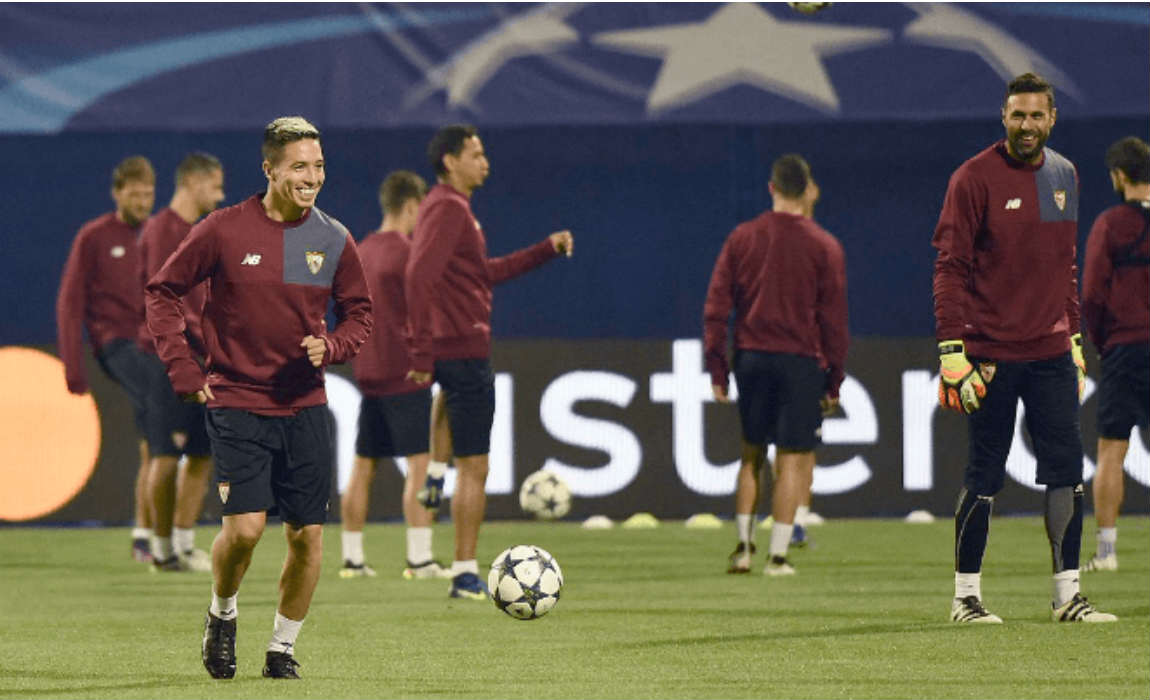 Earlier, last month, Sevilla star Samir Nasri's Twitter account posted several tweets claiming that he enjoyed a "full sexual service" from a doctor who visited the midfielder to prove him with an IV drip in bid to keep him hydrated.
Nasri's account tweeted: "U also provided me a full sexual service too right after. So guys make sure you get this service. This w***e comes and f**s the same night."
"Please tell the world aswell of the other concierge treatment your girl gave straight after the iv drip."



One of the tweets also mentioned that Nasri's former girlfriend Anara Atanes had made the booking for the IV vitamin drip.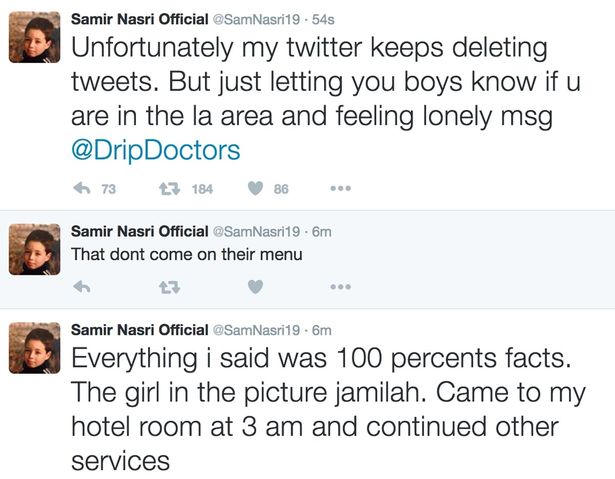 The tweets continued: "Sorry guys i just had to let the world know that my girlfriend anara who was with me at the time had booked this girl to give me an iv drip."

"On arrival anara had left the room and this girl had asked for my number and to go out with me that night. She then continued to give me… a full service in my hotel room so doubling up her services. Just giving you boys a heads up on this service from @DripDoctors."
However, the French midfielder soon took to Twitter and rubbished all claims of having a sexual encounter with the doctor. He claimed that his Twitter account was hacked.
He tweeted: "Someone hacked my account and tried to spread rumors which is fake i am sorty for all the ppl involved in that i apologies."