Real Madrid superstar Cristiano Ronaldo has equaled the La Liga record for most penalties scored in the competition's history.
The Portuguese skipper scored his 56th penalty in Real's 2-1 loss to Sevilla on Sunday.
ALSO READ: Shakira Wants Pique To Quit Barcelona For London Move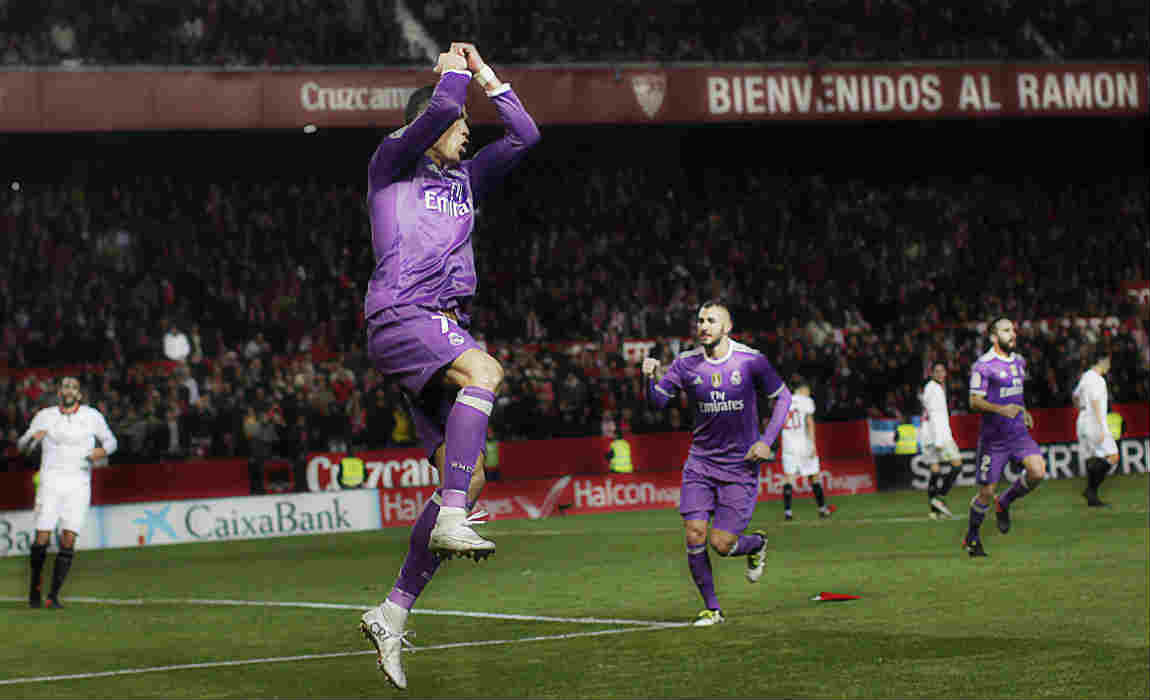 Ronaldo equaled Hugo Sanchez's record with the record goal.
CR7 netted the record-equaling goal in the 67th minute despite Sevilla's stopper trying his best to play mind-games with the 31-year-old.
The former Manchester United star stayed calm and found the back of the net.
ALSO READ: Chelsea Plot £75m Move For Muller As Costa Replacement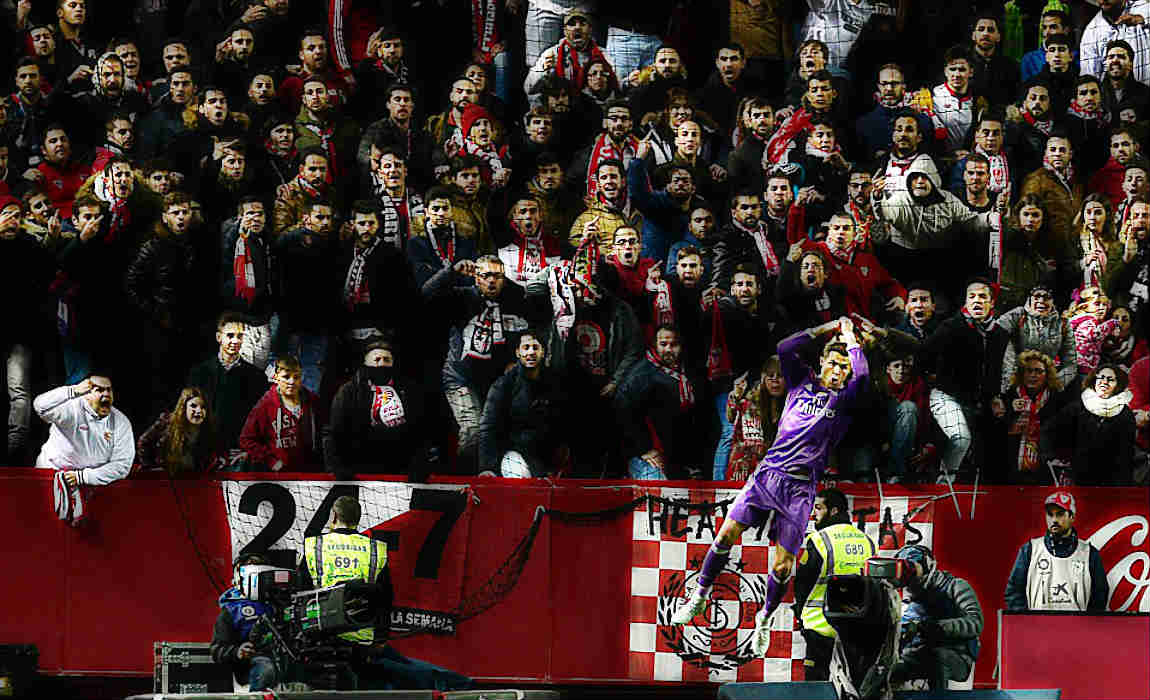 Sevilla goalie Sergio Rico conceded the penalty with a foul on Dani Carvajal and despite Ronaldo scoring from the spot, Real were beaten by the Europa League winners.
The defeat has ended the Los Blancos' record 40-match unbeaten run as Sevilla caused an upset for Zinadine Zidane's high-flying team.
Real are currently top of the table in the La Liga, 1 point clear of second placed Sevilla and two points clear of third placed Barcelona, however the Santiago Bernabeu outfit also have a game in hand.