Football legends Ronaldo Nazario and Diego Maradona exchanged words of praise on Sunday after being guests of honor at the FIFA Confederations Cup final between Germany and Chile.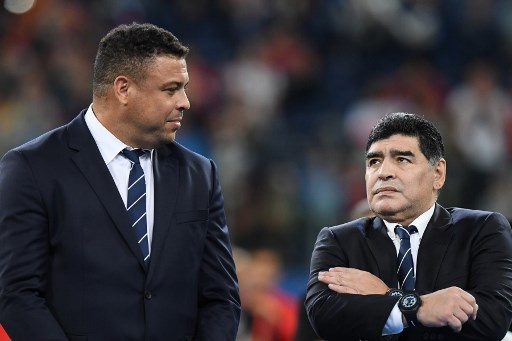 The World Cup winners – Ronaldo for Brazil in 1994 and 2002 and Maradona for Argentina in 1986 – arrived at the Krestovsky Stadium on the same bus and again crossed paths during the pre-match entertainment.
"It's good to see old friends again," Ronaldo told Brazil's SporTV. "Maradona was with us on the bus. It's always fun to be with him. One of the great things about coming to these events is that you bump into good friends."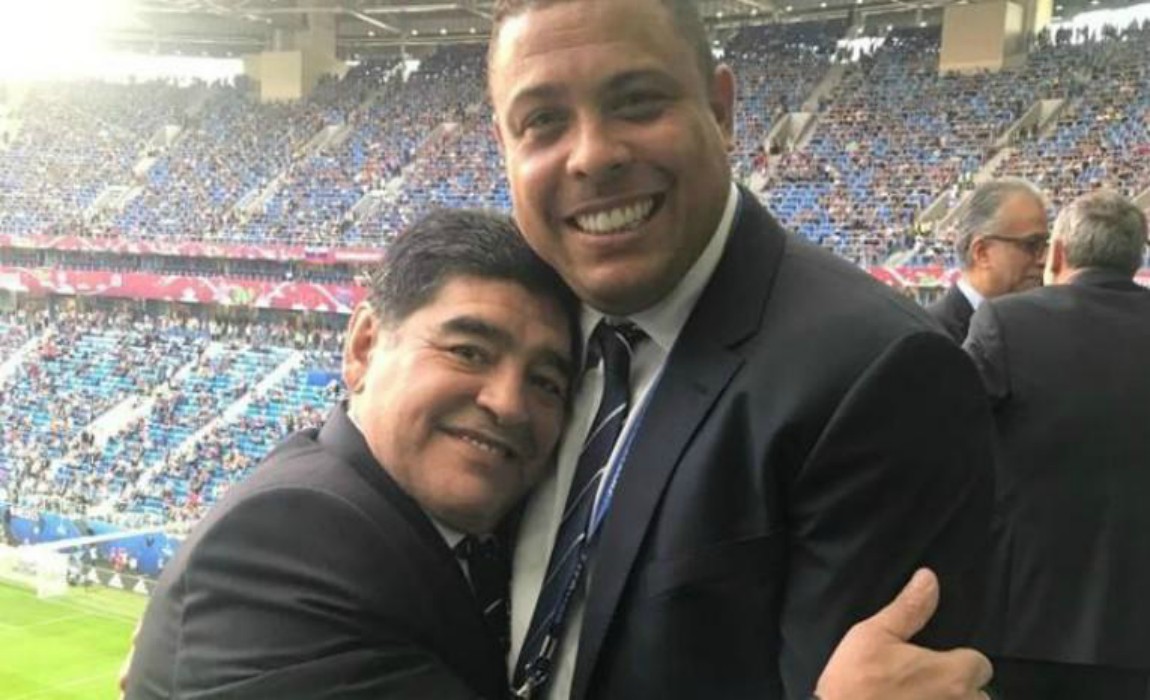 Ronaldo later published an image of the pair on social media and described the former Argentina No. 10 as "the greatest".
The former Barcelona, Inter Milan, Real Madrid and AC Milan striker, who scored a hat-trick in Brazil's 6-0 victory over Australia in the 1997 Confederations Cup final, carried the trophy onto the pitch on Sunday.
Maradona also posted a photo of the pair with the words: "If only we could play today."