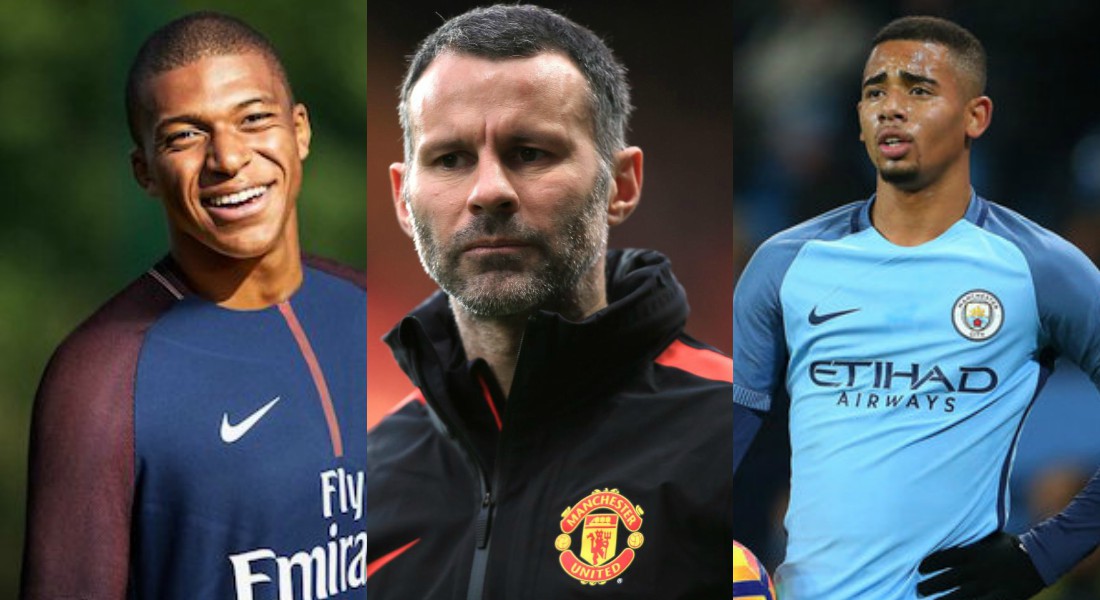 Ryan Giggs SLAMS Man Utd Over Kylian Mbappe And Gabriel Jesus Transfer Claim
Ryan Giggs has claimed that Manchester United had the chance to sign both Gabriel Jesus and Kylian Mbappe before they emerged as one of the biggest names in Europe.
Giggs, who won 13 league titles during his illustrious spell at Man Utd under former boss Sir Alex Ferguson, also worked as Van Gaal's assistant for two years.
And he has now criticised the club's transfer policy, claiming that they missed the chance to sign bith Mbappe and Jesus.
"I watched Gabriel Jesus play three years ago. I watched Mbappé for a year. I was watching them with the scout and it was a no-brainer," Giggs told The Times.
"It was just like, 'Get them.' It would have been £5 million or something — get them, loan them back — and that's where the recruitment could have been better."
And Giggs also revealed that he got involved in arguments with Van Gaal for letting players leave the club.
"There have been a lot who have come through that haven't been United players and also players who were United players and shouldn't have left. I'm talking about Rafael [Da Silva], [Danny] Welbeck, Jonny Evans — players who are United through and through.
"It was hard because Louis had his own ideas and you had to respect that, but, yes, we had a few arguments about a couple of them.
"He understood [my position] because I had played with those lads, but they just weren't for him.
"Some of them, like Welbeck, wanted to play more regularly, and Jonny had a few injuries at the time, so you could understand it, but — and it's not saying it in hindsight — recruitment hasn't been great either."