MLS side Chicago Fire are elated and have high expectations from their new man Bastian Schweinsteiger – but not at any point do they dream about winning the FIFA World Cup with the German superstar.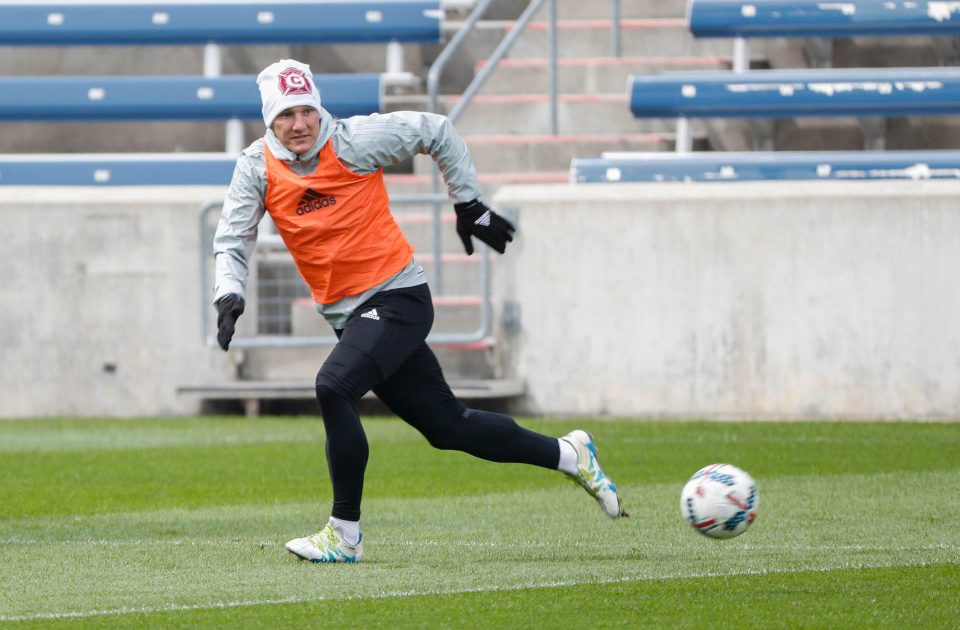 Now here is the question that, how a club can clinch the FIFA World Cup title?
And in a weird moment during his unveiling press conference, a perplexed journalist asked him whether he could now lift the FIFA World Cup trophy with his new club.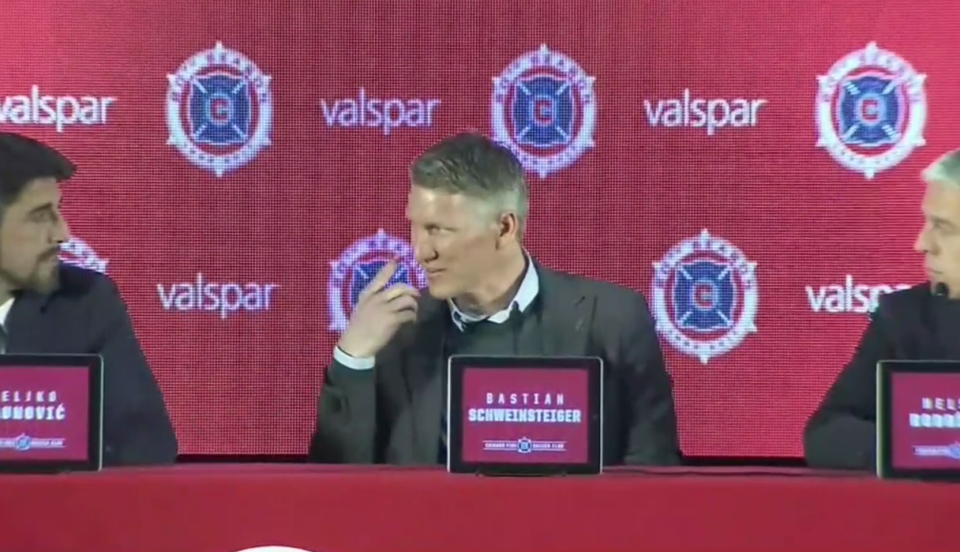 Schweinsteiger was left confused but the journalist from a Chicago news network repeated the same weird question, before general manager Nelson Rodriguez had to intervene and clarify that a club can never take part in the FIFA World Cup – forget winning it.
And the former Man Utd star, who had won the World Cup with Germany in 2004 in Brazil, tactfully tackled the weird question by accentuating that he joined the club to help people in Chicago enjoy the game.
The journalist was confused as in some of the major sports in US they brag about being "world champions" after winning a major tournament.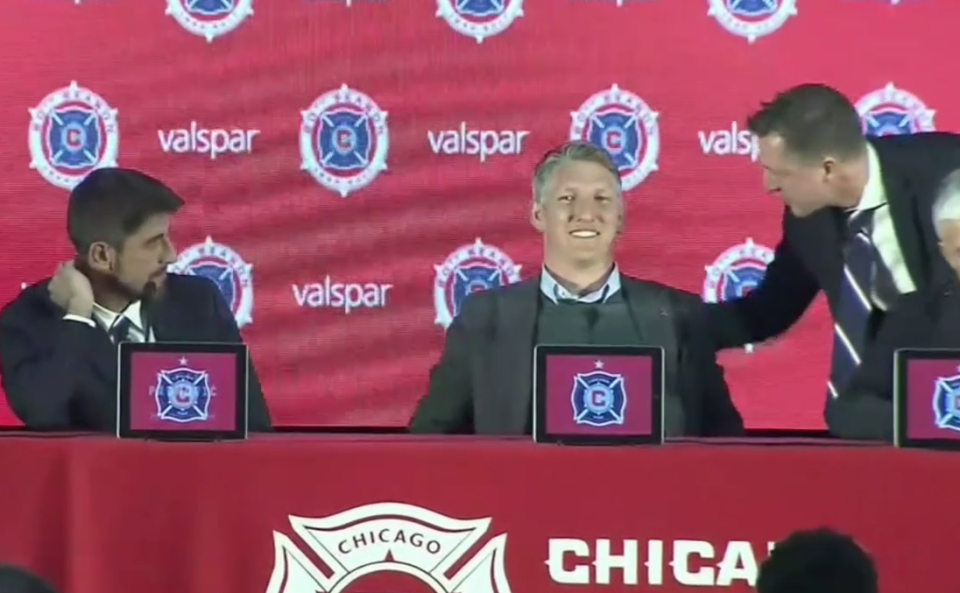 The situation got more awkward when Schweinsteiger was asked whether he plans to get back into the German national team, despite retiring from the international circuit last year.
The 32-year-old midfielder joined Manchester United from Bayern Munich in 2015 and earned 35 appearances – also winning the FA Cup title under former boss Louis Van Gaal last season.
After taking charge at Old Trafford in the summer, Mourinho had made it clear that Schweinsteiger is not in his plans for the season and the German saw himself demoted before earning a recall in the last few months.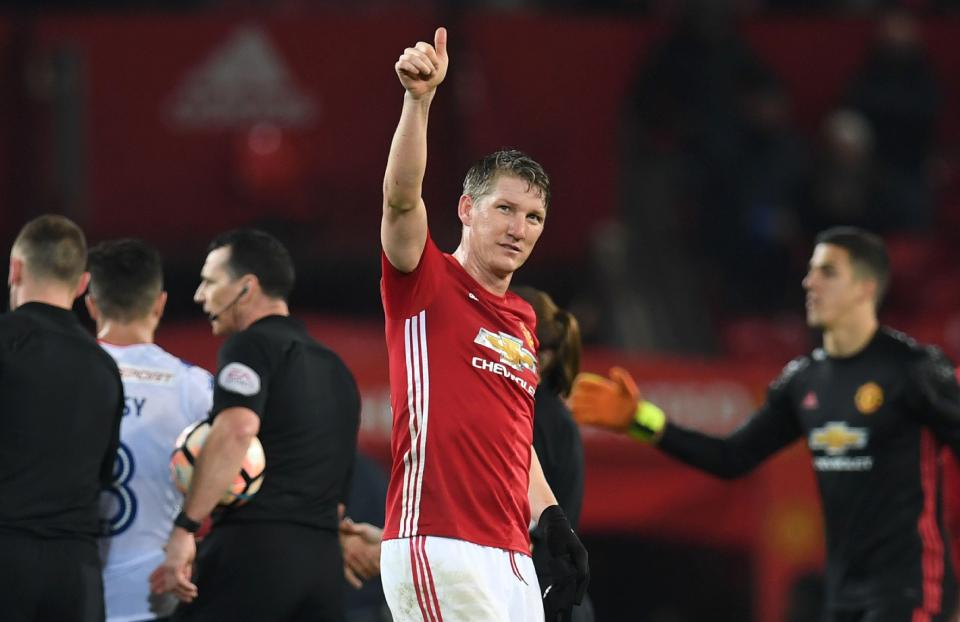 The former Bayern Munich star has been more of a fringe player for Man Utd but had displayed sparks of brilliance in very little game-time that he earned under Mourinho.
It was former Red Devils manager Louis Van Gaal, who believed in the German's potential and brought him to United and he later revealed that he had to convince the Old Trafford hierarchy of the wisdom of the deal.
Class is permanent but his form was affected by an injury and it was understood that his best days are well behind him before new boss Mourinho axed him from the first-team.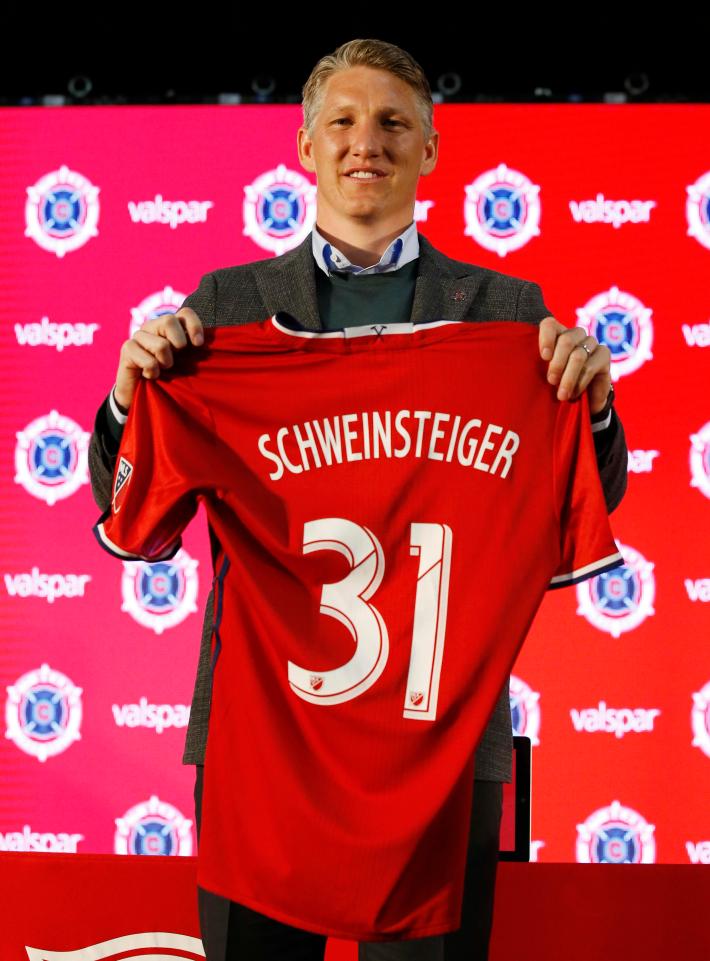 The former Bayern Munich midfielder signed a deal with the MLS side earlier in the month but was waiting for his visa application before flying to the US with his tennis ace wife Ana Ivanovic on Wednesday to start a new chapter in his footballing career.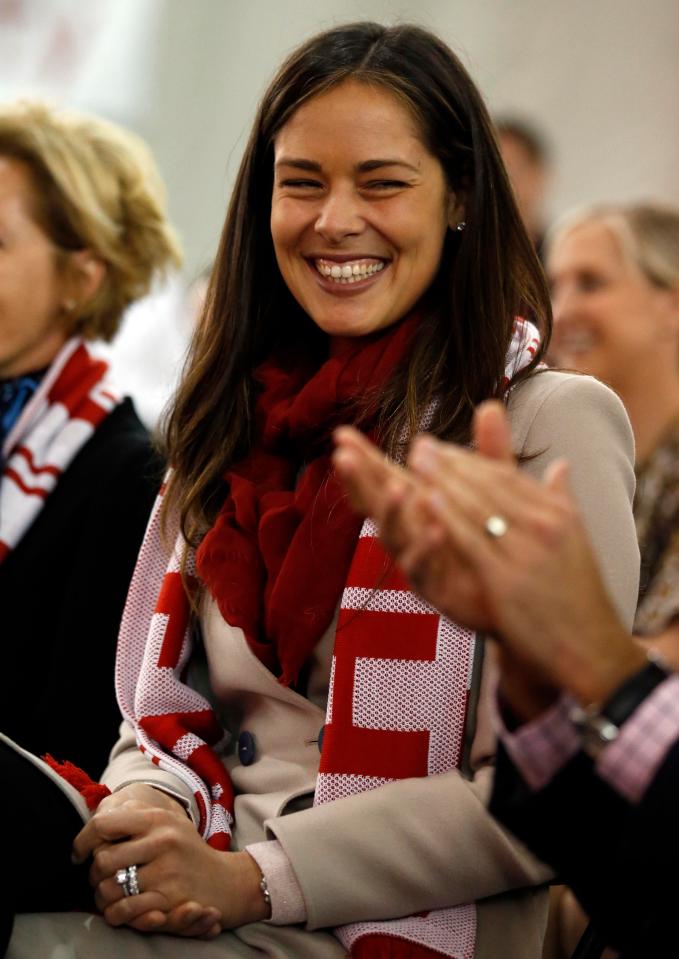 The German superstar was welcomed by a huge crowd at the Chicago airport, where he posed for selfies with fans and was mobbed for autographs.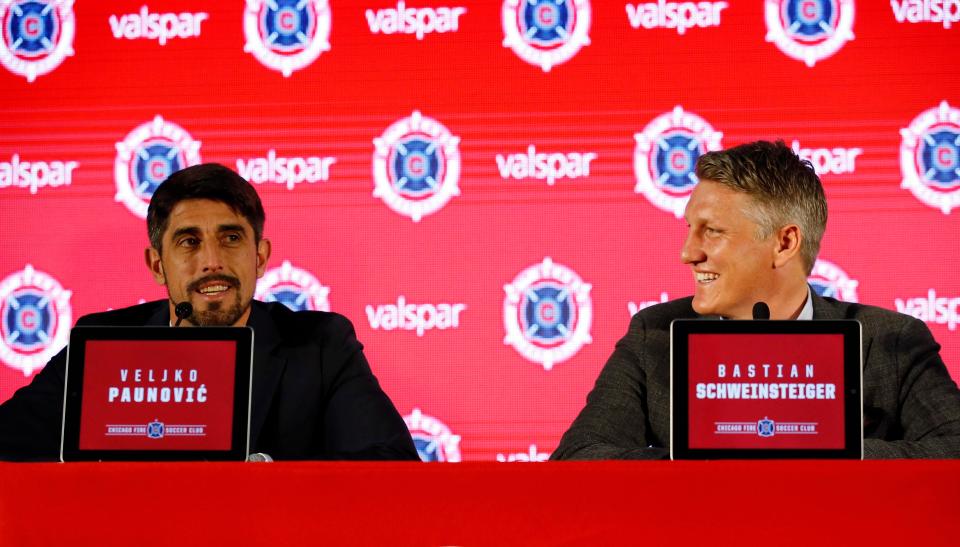 Paunovic said: "Since today our club is already different. You should see how much his presence influenced a training session we had this morning."
"We had fantastic training but everyone was inspired by him, everyone is thrilled to play next to him."
"We didn't only get a world class player but a world class person as well, who can inspire the fans and the city as well. Bastian can be the MLS icon in the future."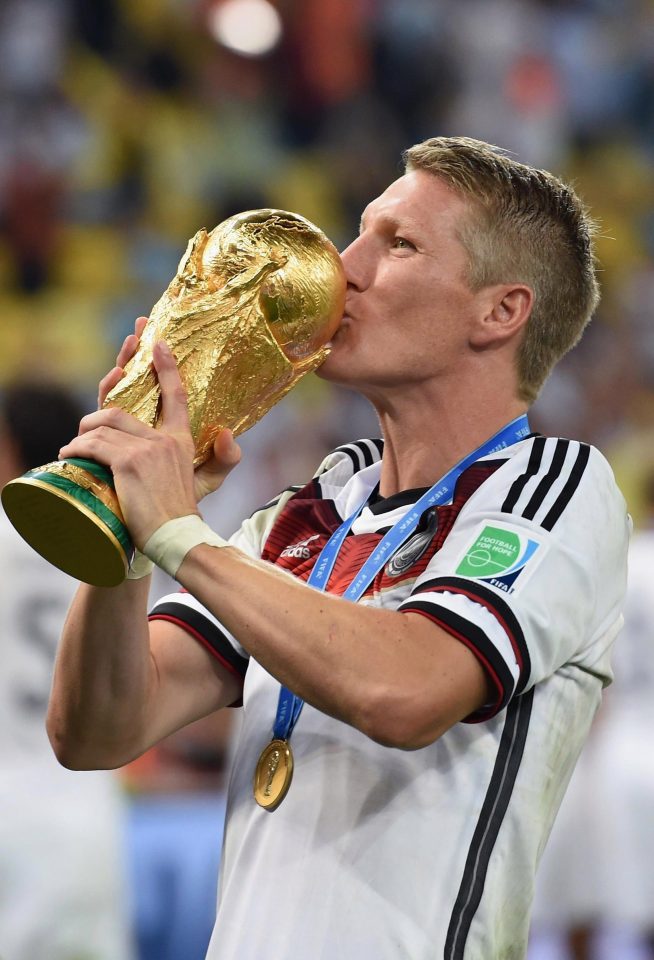 Schweinsteiger did not play a single minute of Premier League football this season but he has now signed a one-year contract with a wage packet of £70,000-a-week and with an additional option to extend his contract by a year.
He said: "I had a lot of pressure in my career, when you play at World Cup or Champions League final there is pressure on your shoulders."
"But I don't want to stay I'm the Fire's key player, I just want to play my part as much as I can – Chicago has very good baseball, ice hockey and American football teams – and hopefully soon soccer."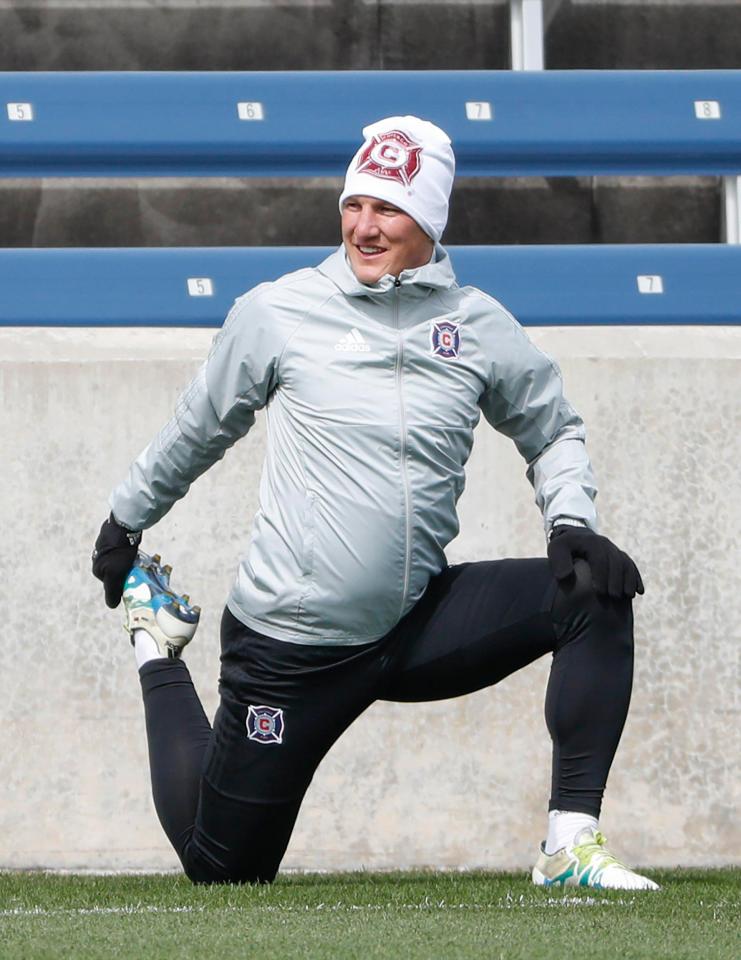 "My head is more than 100%. I feel quite comfortable. The session was pretty intense today [Wednesday] and I could do it, so that was good."
"I was preparing before I came here and, of course, I need some days more training but I feel I am ready whenever the coach needs me."
"Everyone made it so easy for me, there are very good characters and the qualities in the team and I am looking forward to playing."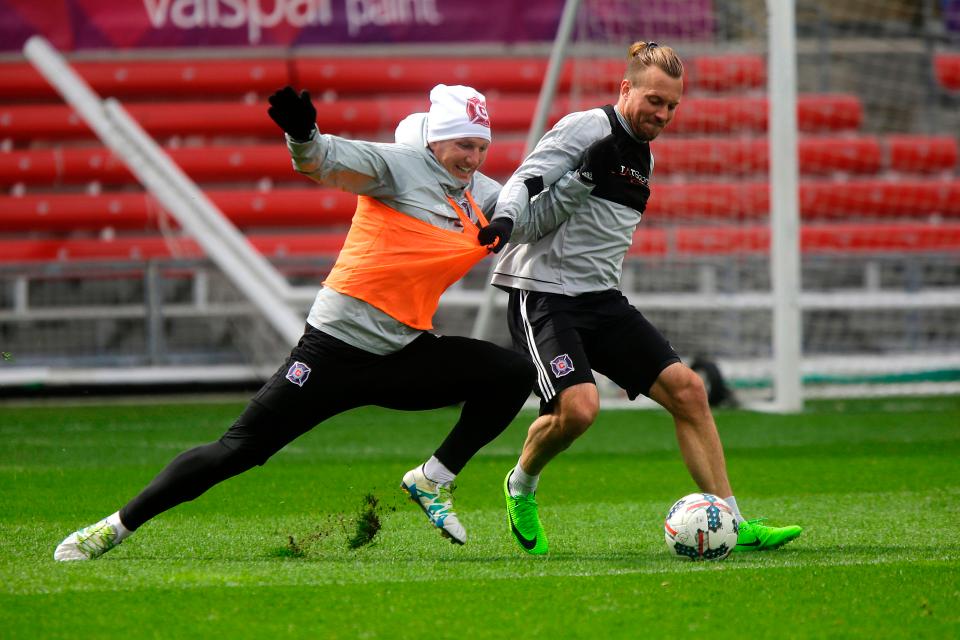 Paunovic disclosed that he had held talks with Schweinsteiger in person in Manchester last year, where they had discussed the existing scenario of football in America.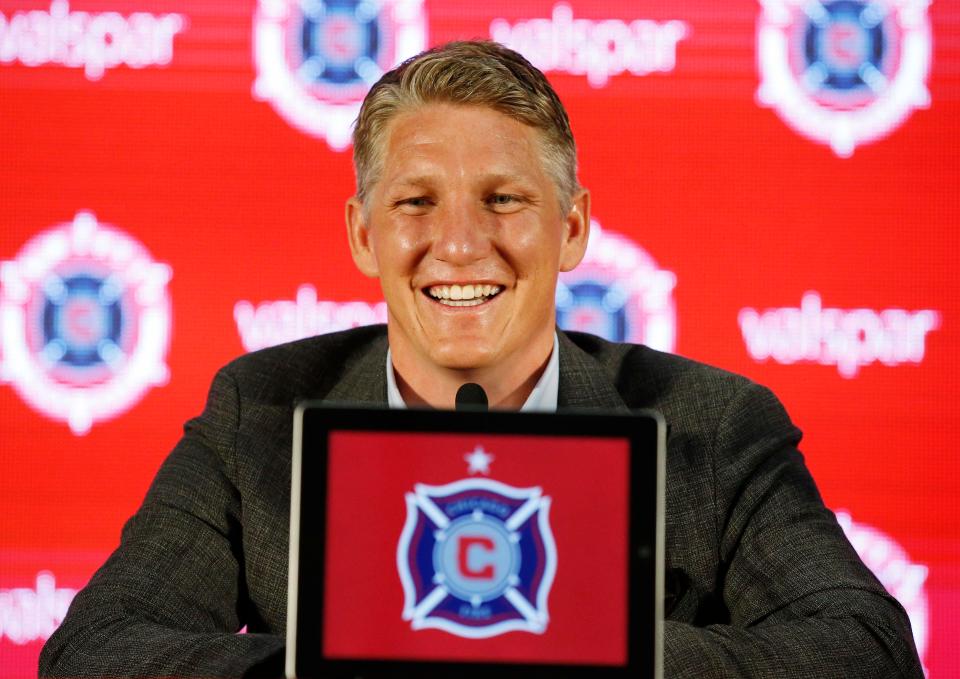 Schweinsteiger added: "It was not easy as the decision was a bit later so I could not say a proper goodbye to the team – and they had an away match [at Middlesbrough] so I could not tell them."
"But I wanted the focus on the team and the game and I am happy that they won. I had a great time there, I enjoyed it there."