Arsenal striker Theo Walcott has been transferred to English Premier League rivals Everton, the North London club said on Wednesday.
"Theo Walcott has signed for Everton for an undisclosed fee," Arsenal said in a statement.  But it was revealed that the deal is worth more than 20 million pounds and he has signed a three-and-a-half year contract.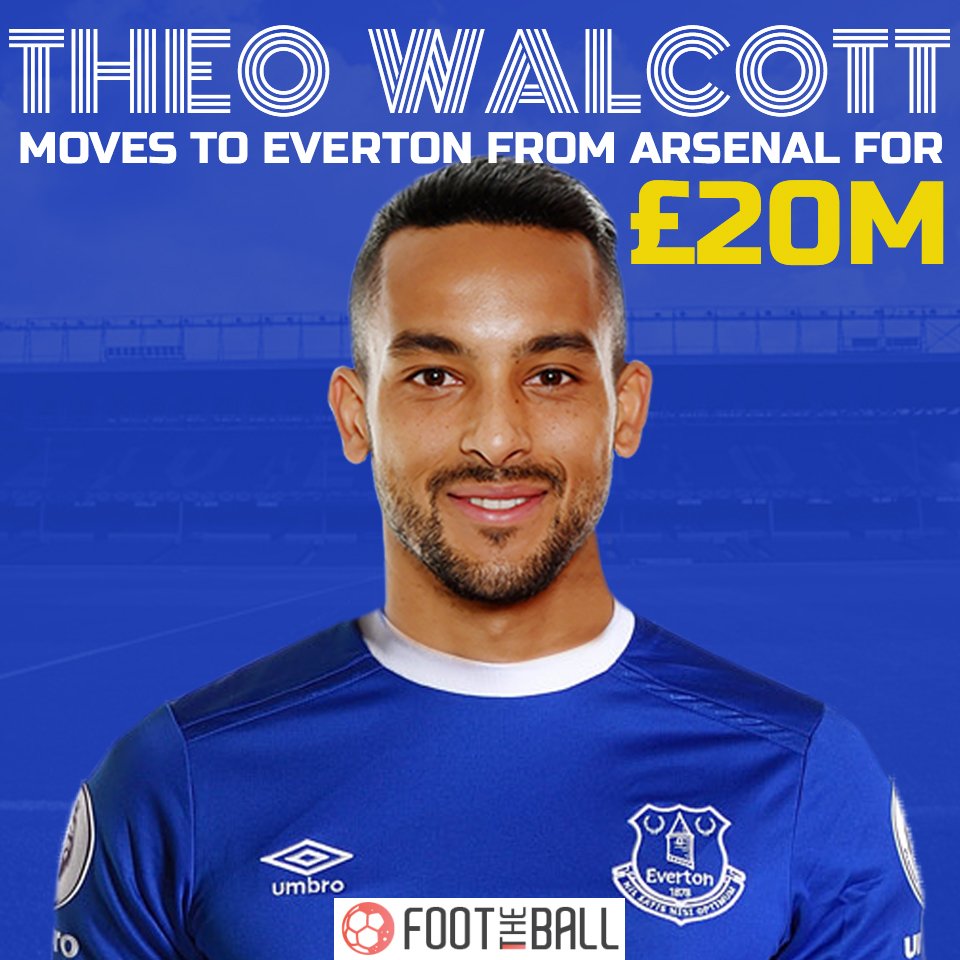 Walcott joined Arsenal from Southampton in January 2006, aged just 16, having broken the record as their youngest first-team player. He spent 12 years with the Gunners and made 397 appearances, scoring 108 goals.
"There's something about this move I've just felt good about," he said.
But Walcott, who has not started a league game for Arsenal this season, believes he will have more chances to play under the charge of Everton manager Sam Allardyce in the World Cup year.
"I've come to Everton because I want the club to push to the next level," said the 28-year-old.
"I'm very excited to be starting a new chapter and I felt this was the right place for me to be. The manager is very ambitious and I feel like the Club is going in the right direction.
"Everton is a club with a great history. The fans are always passionate, they're great and I always used to find it very tough playing here