Robin van Persie did his best to win the game for his side in the Istanbul derby between Besiktas and Fenerbahce.
RVP was the reason why Besiktas defender Dusko Tosic was sent-off after a minimal contact collision saw Van Persie fall down on the ground, as the referee showed the Serbia international a red-card.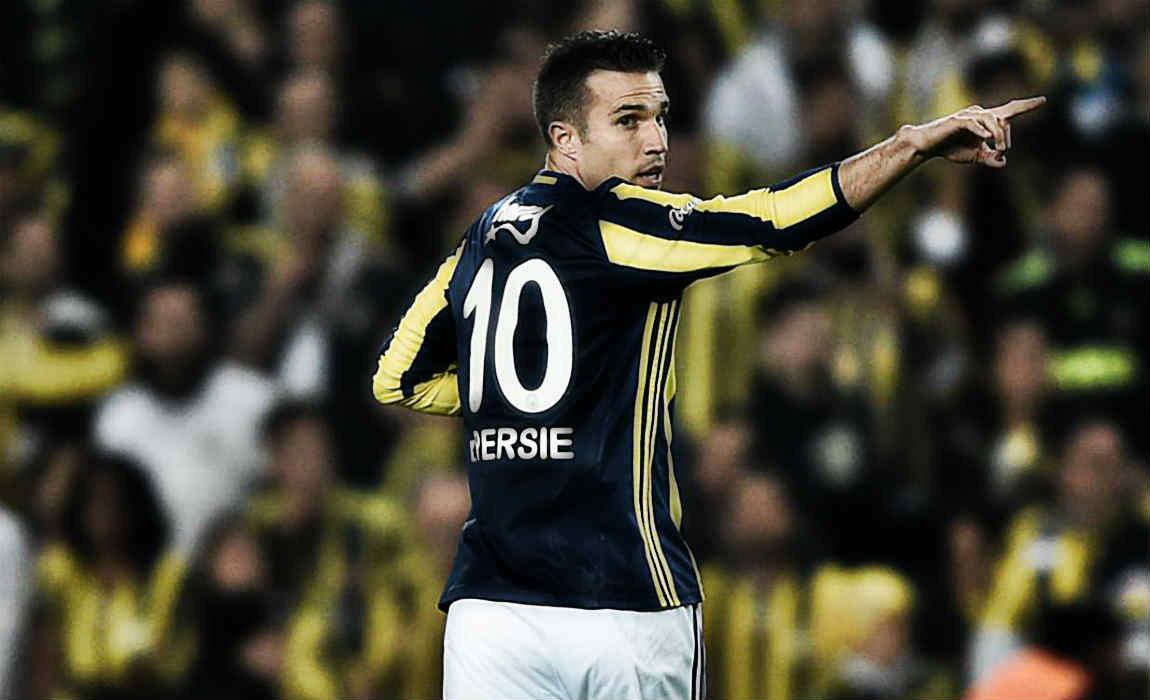 Following the sending-off, Tosic had to be stopped and held-back by his team-mates after he advanced towards the Netherlands superstar.
If Robin's role in the sending-off wasn't enough – the former Arsenal skipper also scored a late goal to help Fenerbahce secure a 1-0 win over their bitter rivals and advance in the last eight of the Turkish Cup.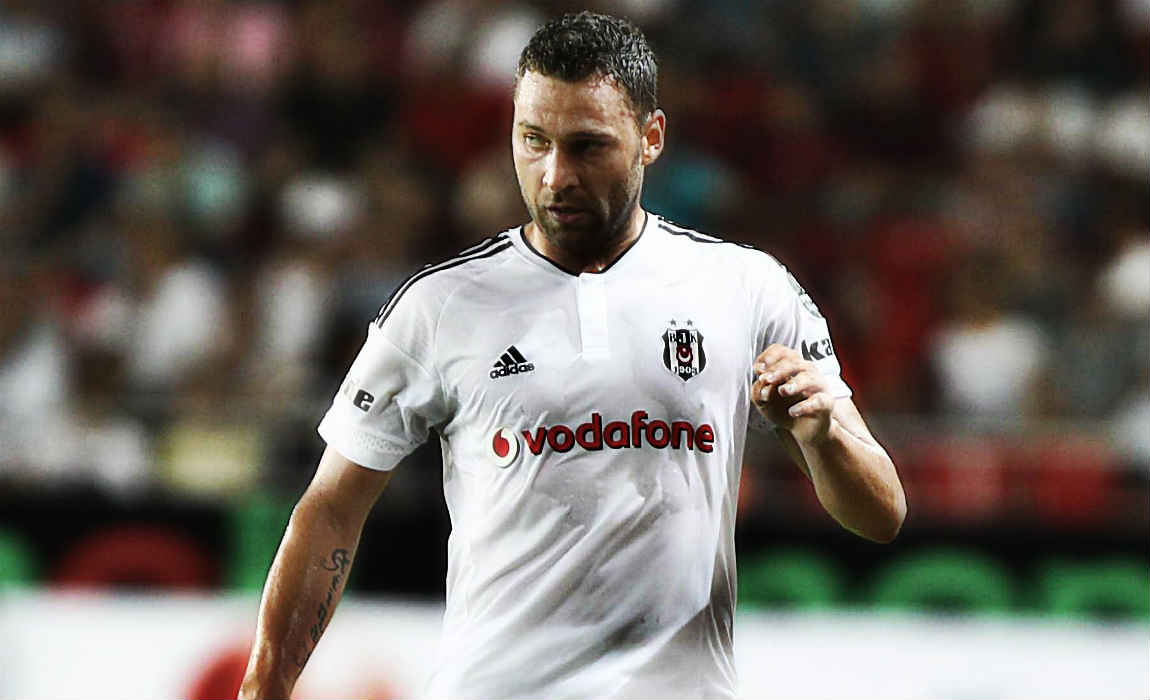 However, Dusko's wife and popstar Jelena Karleusa wasn't very pleased with the former Manchester United star's behaviour as she lashed out at the 33-year-old.
Karleusa posted a strongly and foul worded message for the iconic talisman, defending her husband – she wrote, "R. van Persie is one stupid motherf**ker. Brake a leg asshole!"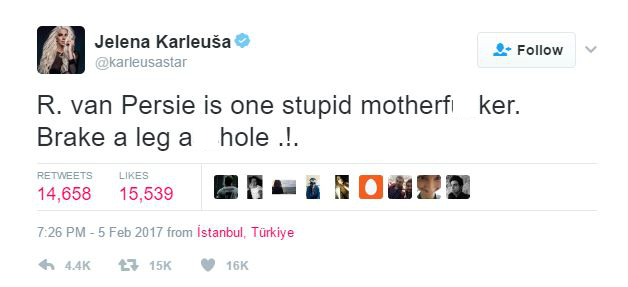 The popstar is huge star in the Baltic, having sold millions of copies – while her husband has 19 caps for Serbia and has played in the Premier League for QPR.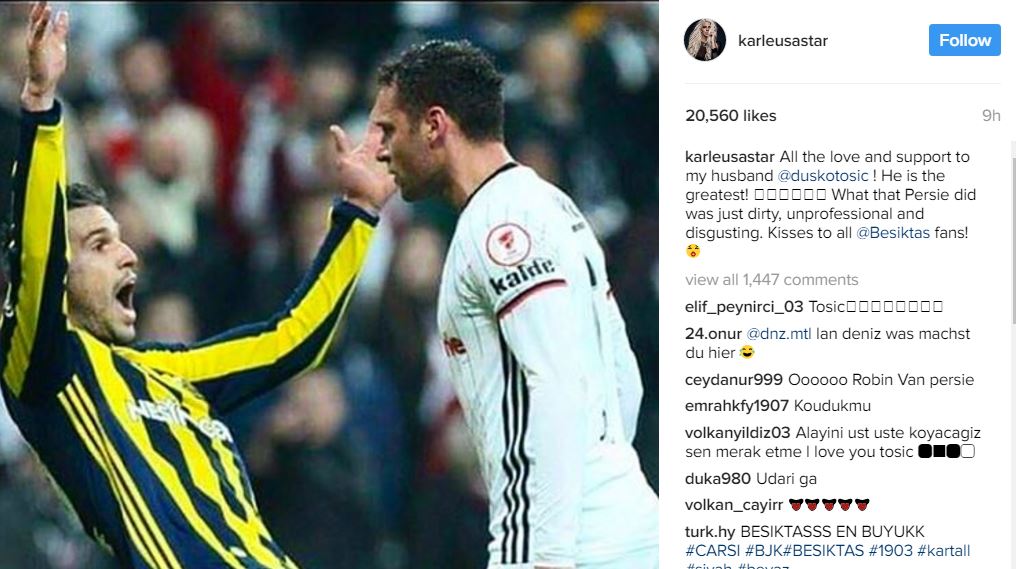 Here are some of her famous posts on Instagram: