This summer the South American giants will be converging in Argentina and Colombia as some of the best players in the world battle it out for the right to be recognised as champions of South America. Wuilker Farinez is special goal keeping talent to look out for at Copa America 2021.
When the footballing extravaganza begins in June this year, everyone will be transfixed by the wizardry and talent of players like Lionel Messi, Neymar, Luis Suarez and Edinson Cavani.
But the ones who will be deployed between the sticks also merit the same, if not more, attention and adulation from the fans of the beautiful game.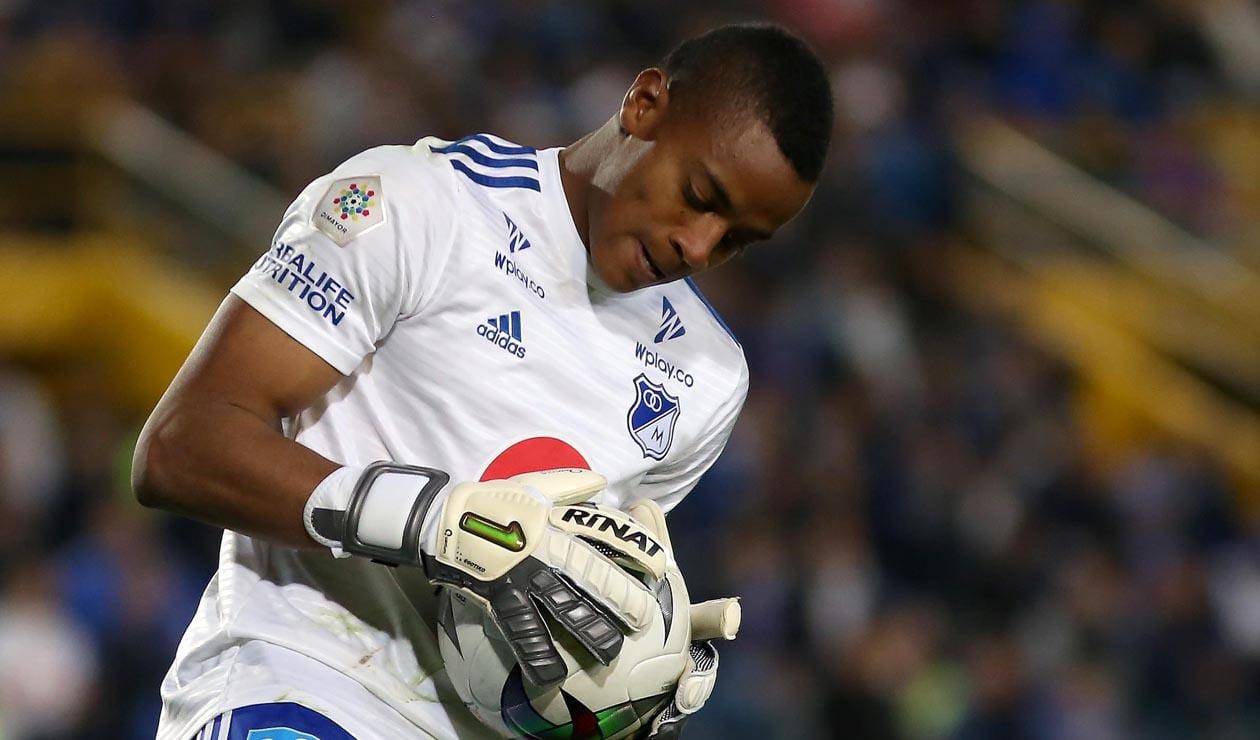 One such footballer is the Venezuelan goalkeeper Wuilker Farinez – the 23-year old plying his trade in France with RC Lens.
As the countdown to the world's oldest international tournament continues, FootTheBall takes a look at the goalkeeping prodigy from South America who has been on the radar of some of Europe's elite football clubs for quite some time
FARINEZ'S ORIGINS
With the 2021 Copa America tournament in the offing, let us take a trip down memory lane six years ago when a then 17-year old Wuilker Farinez was called up to international duty for the 2015 Copa America  in Chile.
Though he did not feature for the Venezuela national football team back then, it was entirely evident that the then teenager was destined for greater things – a claim backed by the fact that he was the youngest player in Chile at that tournament.
Wuilker Faríñez with this incredible triple save in the Colombian clásico.

Millonarios' 21 year old Venezuelan international is destined for a big European move.

Can be truly unstoppable on his day, amazing reflexes and a really top shot-stopper.pic.twitter.com/z1iFeLAi2y

— Simon Edwards (@SimonEdwardsSAF) March 10, 2019
He featured for La Vino Tinto for the first time in 2016 in an unofficial match with Galicia, conceding one goal in an eventual 1-1 draw.
Four days later he made his official debut for Venezuela in a match with Panama, where he made footballing history by becoming La Vino Tinto's youngest player ever to manage a clean sheet.
It was certainly a feather in the cap for the young Venezuelan as he was selected in the final squad for the 2016 Copa America Centenario.
FARINEZ AT THE 2019 COPA AMERICA
But surely his crowning moment for his national team came two years ago when he went to Brazil as his nation's first choice goalkeeper for the 2019 Copa America and he didn't fail to impress at one of the grandest stages in international football.
Farinez put in brilliant performances in the opening two games of Venezuela in Group A, keeping clean sheets against Peru and eventual winners Brazil.
He conceded his only goal during the group stage in the last match with Bolivia, that too at a moment when the result of the match was largely a foregone conclusion.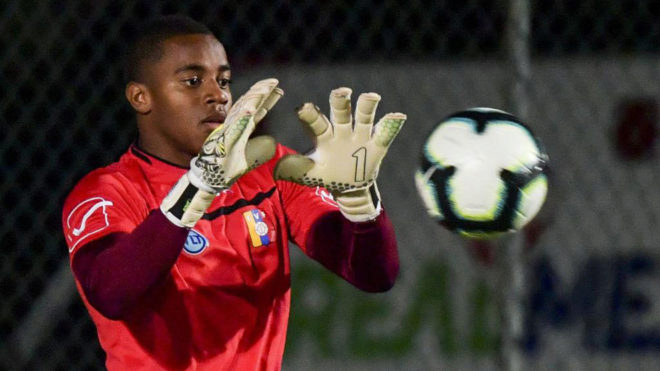 In the knockout stage, La Vino Tinto came up against Argentina in their quarter-final – losing by two goals on their way to being ousted from the South American championship by La Albiceleste.
But Farinez had definitely put in an impressive performance during Venezuela's run to the quarter-final and last summer he earned his much desired move to Europe as French club FC Lens signed him from Colombian side Millonarios, following Lens' promotion from Ligue 2.
DESTINED TO BECOME ONE OF THE GREATS
Farinez's attributes make him a goalkeeper who is fit for playing at the highest level in Europe, and he is reportedly the dream goalkeeper for many top clubs and manager on the continent.
He is not an imposing presence when he stands in goal, but his less than average height amongst goalkeepers doesn't put him at a disadvantage as such.
The way he is able to analyse the game is of more importance. When these qualities are coupled with his excellent shot-stopping ability and intuitive reactions and reflexes, it wouldn't be an understatement to say that he could become one of the best goalkeepers in the world in the near future.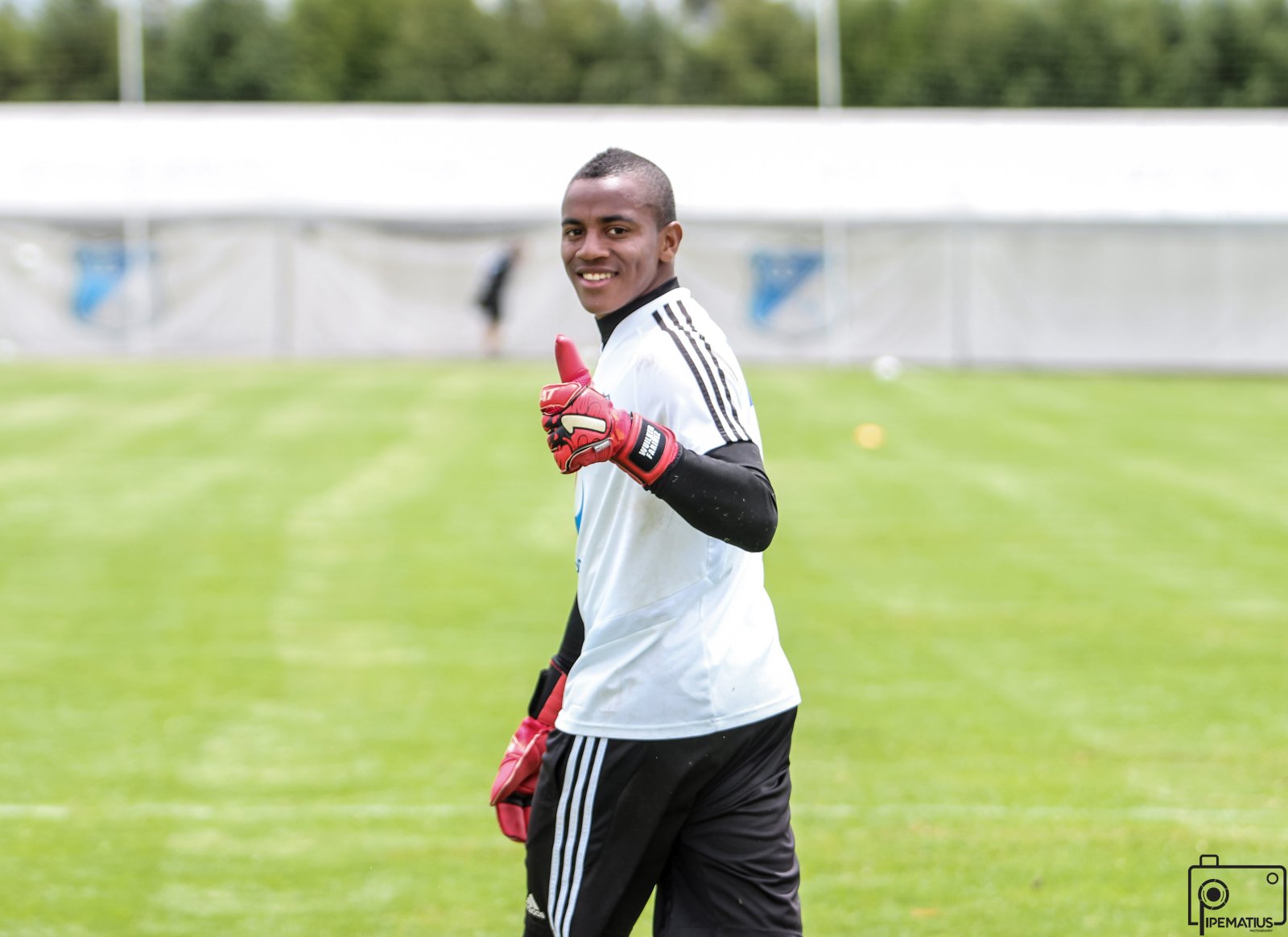 Farinez, due to his relatively lower height, has to stretch more than usual to make saves that would be rather easy for a taller custodian – but this also seemingly plays out to the Venezuelan's advantage as he ends up making picturesque and spectacular saves and blocks.
The 23-year old is also good with his feet when it comes to the range of qualities and attributes that he possesses. Coming off his line, he generally ends up making sensible rather than embarrassing decisions when distributing the ball to his teammates and playing from the back.
LOOK OUT FOR HIM THIS SUMMER AT THE 2021 COPA AMERICA
This summer expect the young custodian to improve on his record from the 2019 Copa America, even though the Venezuelans' group contains defending champions Brazil, title challengers and hosts Colombia and previous edition's runners-up Peru.
Expect La Vino Tinto to battle it out for fourth place with Ecuador in Group B and Farinez will be pivotal for them in this task.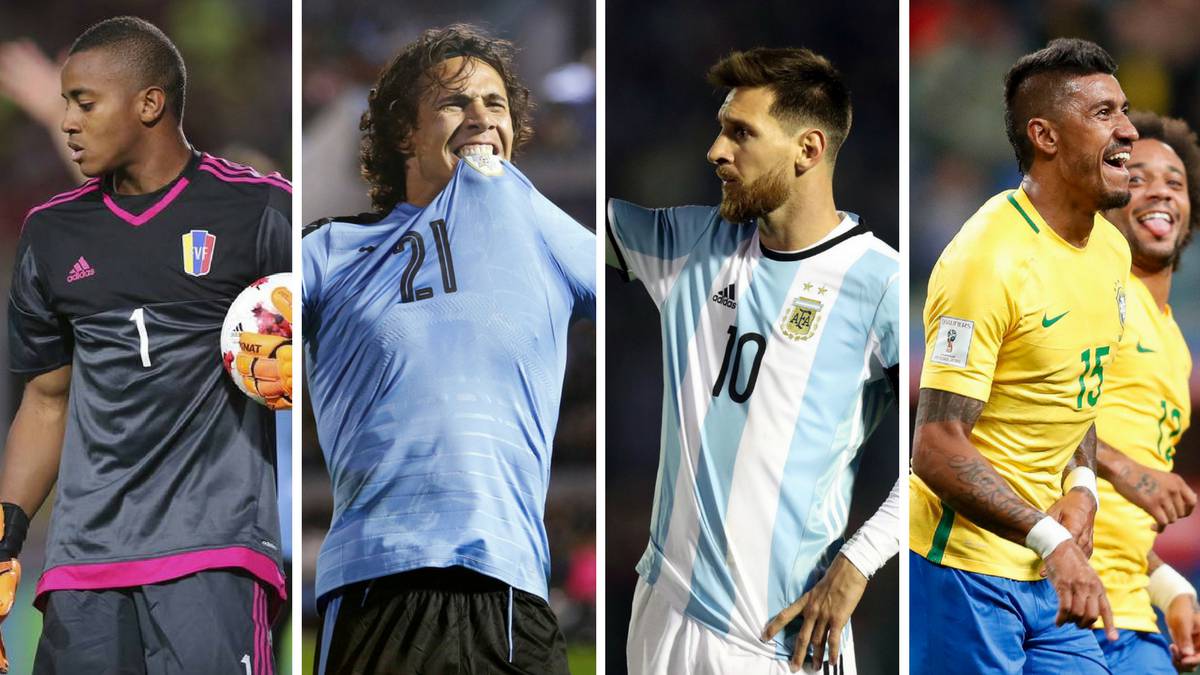 The Venezuelan's performances in the goal for La Vino Tinto will be decisive as a clean sheet can go a long way in determining their place in the knockout stage and ensuring their safe passage in what will surely be a tightly contested Group B at this summer's South American championship