As the current record holder for the youngest ever player to appear in the Premier League and the second youngest to make their competitive debut for Liverpool, Harvey Elliott has carried the weight of expectation for some time now.
Also, he has shown some sign of his startling talents that has resulted in the attention of some top clubs to be attracted to him.
When his contract was set to expire with Fulham a lot of top clubs took interest in the youngster, including Arsenal and Manchester City as well as Paris Saint-Germain and Real Madrid.
It was Liverpool whoever, who reached to an agreement to sign Elliott, with the midfielder being spotted viewing a pre-season game, as well as training with the first-team at Melwood.
To gain more first-team experience, a deal was agreed on 16 October 2020 for Harvey Elliott to join Blackburn on loan for the remainder of the 2020/21 season.
In October 2020, the 17-year-old made a surprise loan move to Sky Bet Championship side Blackburn Rovers and it's safe to say he's making waves in Lancashire; with 24 games under his belt in all competitions, Harvey Elliott has 4 goals and 9 assists to his name.
Despite his tender age, Harvey Elliott has slotted seamlessly into the right-side of an attacking three while also on occasion he's been deployed as one of the two 8's in a midfield trio and is set to play a pivotal role in the success of Rovers' season.
PLAYING CAREER SO FAR
Harvey Elliott had played for Queens Park Rangers in his youth career. Elliott became Fulham's youngest ever player when he made his debut in an EFL Cup victory over Millwall last September. He was just 15 years and 174 days old.
Following the sacking of Claudio Ranieri, caretaker manager Scott Parker included him in three Premier League match day squads before handing him his record-breaking top flight debut against Wolves.
In total, he has played 28 minutes of Premier League football in his career so far.
Showing masses of potential and drawing interest from Real Madrid, Barcelona and Paris Saint-Germain, he signed for Liverpool in July 2019.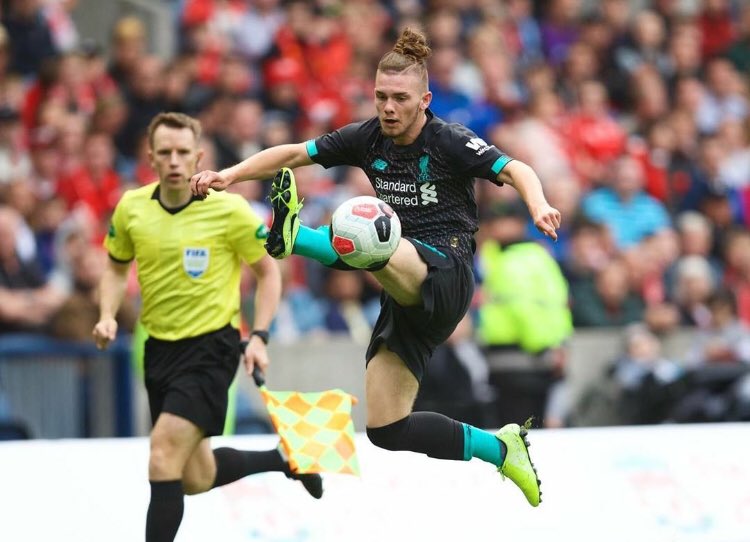 On 28 July 2019, it was revealed that Elliott had signed for Liverpool on a five-year deal, for an unrevealed fee that had been approved by Fulham and made his senior debut as a substitute in a 3-0 defeat to Napoli.
In a League Cup tie at Milton Keynes Dons on 25 September 2019, at 16 years and 174 days, Harvey became Liverpool's second youngest-ever player (after Jerome Sinclair against West Bromwich Albion in September 2012, aged 16 years and six days). It meant he also came to be their youngest-ever to start a senior game.
The earlier club record holder was Matthew Briggs who was aged 16 years and 65 days when he made his debut against Middlesbrough in the Premier League on 13 May 2007.
Liverpool fans may have been disappointed to see Harvey Elliott go out on a season-long loan to Blackburn Rovers in October. But in reality, even with the club's chronic injury problems so far this campaign, the diminutive forward would only have got limited game time at Anfield given Klopp's multitude of world-class options in that area of the field.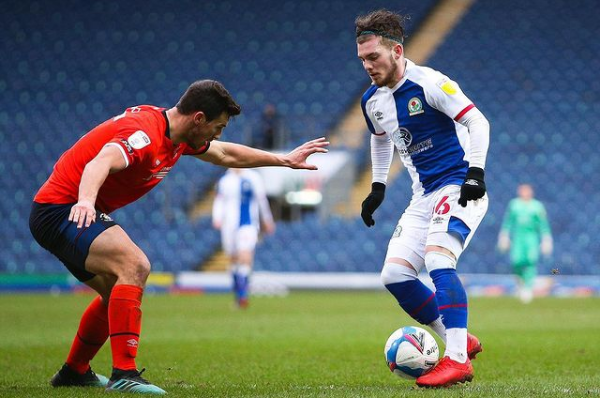 It's plain to see that Rover's coach Mowbray is a huge admirer of Elliott and the invention he brings to his side.
He lavished praise on the teenager, saying: "The special talents in the team are generally the ones who make the right decision with the ball, they make the right decisions. Harvey has all the assets and that trust when he has the ball. We're delighted to be working with him and I hope that he's enjoying his time here."
STATS
Harvey Elliott has 4 goals and 9 assists in 24 appearances this season for Blackburn Rovers in the Championship. He has a direct goals involvement of 0.65 per 90 minutes.
He takes 1.40 shots per 90, while he also creates an astounding 2.09 chances per 90. And we say astounding because the kid is JUST 17!!
He attempts 2.09 dribbles per 90 of which he has a success rate of 59.5%.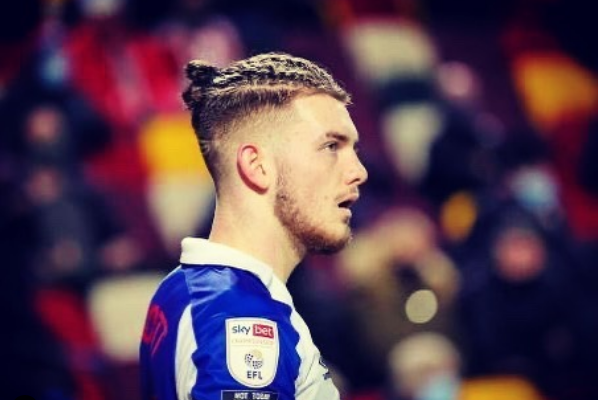 WHAT THE STATS DON'T TELL
It's worth noting that Harvey Elliott is fleet-footed, and a versatile attacking midfielder so far at his best on the right flank, yet is mostly left-footed which gives his approach an unpredictability.
He is keen to play with his head up and holds a view of the pitch which belies his young years, and he is also able to carry the ball and display his technical quality with ease.
Then Fulham manager Slavisa Jokanovic once said he is an arrogant person in a positive way and his personality portrays his intention to prove and show how good he is playing and certainly achievement opportunities would be the result of such a trait. He is the best paragon of a confident player who is assured of his ability.
His creativity and intelligence have been crystal clear in the UEFA Youth League, where Elliott recorded assists in four of his six appearances in the group stages. His keen vision and skill to move the runs of those around him are incredibly impressive.
His decision making is especially notable. On his first-team debut against MK Dons, many lauded him for having the aplomb not to rush into a decision or make sloppy passes.
It speaks volumes in that his pass completion ratio has only dropped below 80% twice a season, completing an impressive 64.3% of his forward passes, indicating how he doesn't waste possession when looking to create chances.
Elliott's progressive maturing will help him to achieve more of such spectacular characteristics. He is already showing great signs of mental maturity and talent and just awaits for the physical side to makes his future even more promising.
He has won the 2019 UEFA Super Cup & 2019 FIFA Club World Cup with Liverpool as well as the 2019 Syrenka Cup with England U-17 national team.
WHAT MAKES HIM SPECIAL?
Despite being just 17 years old, Liverpool's Harvey Elliott has been in sensational form during his loan spell at Blackburn Rovers.
Elliott has already become an integral player for Tony Mowbray's side, and no doubt has never been shy of lavishing praise on the young Englishman.
"For such a young boy, Harvey has a wonderful personality, he's a diamond of a football player and I can see why he made his debut at 15 at Fulham," Mowbray told iFollow Rovers in October 2020.
"To have somebody who is so tight with the ball, so aware of others and someone who sees all the pictures, we don't have to do much work with Harvey.
"He's a Premier League player and Liverpool know what they've got I'm sure of that.
"I have worked with some players from Liverpool in the past, the likes of Ryan Kent and a player like James Maddison during my time at Coventry, and this kid is some player as well.
"We're delighted to have him and I hope he's enjoying being in a dressing room with a great group of lads."
"I do check with Liverpool that we're not overburdening a 17-year-old boy, but Harvey wants to do extra after training every day," Mowbray was quoted as saying by the Lancashire Telegraph in December.
"The day after a game he's wanting to join in with the subs and play in the five-a-side, he wants to keep training and playing.
"Some of the senior players don't even come out, but Harvey wants to join in with all the extras. He wants to do extra shooting when everyone is going in.
"He laughs when I ask him if he's tired and how his body is. It's amazing how he's so robust in a world where the numbers and data are driving everything.
"He's a kid who keeps rolling on, he'll have probably covered 12,500 metres (in one match) and he'll do it again on Saturday I'm sure."
Scott Parker, now the permanent manager at Craven Cottage, back then was full of praise for the youngster.
"He is a technically gifted football player. A special talent. He has got naturalness about him, an ease.
"He is very clean with the ball, can handle the ball very well for someone so young.
"Harvey has played all his career with kids his own age and now is probably the first time he is playing against men.
"Often you find that transition is very difficult for young players.
"But with him you wouldn't know and that's probably the sign of a top player or someone who has the ability to be a top player because the transition he has made has been very smooth."
POTENTIAL
At the moment Harvey Elliott is learning his trade, but when he goes back to Liverpool he would be completely prepared to be a part of the first-team squad. Liverpool fans may have been disappointed to see Elliott go out on a season-long loan to Blackburn Rovers in October.
But it was a wise decision and its always better to instead get miles in the legs and crucial match experience, which is what the 17-year-old has done with great composure, fascinating everyone with his attitude, how fast he has got accustomed to life at Ewood Park and above all, what he has positively produced on the pitch.
So what next for Elliott? Well, the England U17 international will definitely be summoned back to Liverpool at the end of his loan spell, with the club's assistant manager Pep Lijnders recently revealing how much the player was "missed".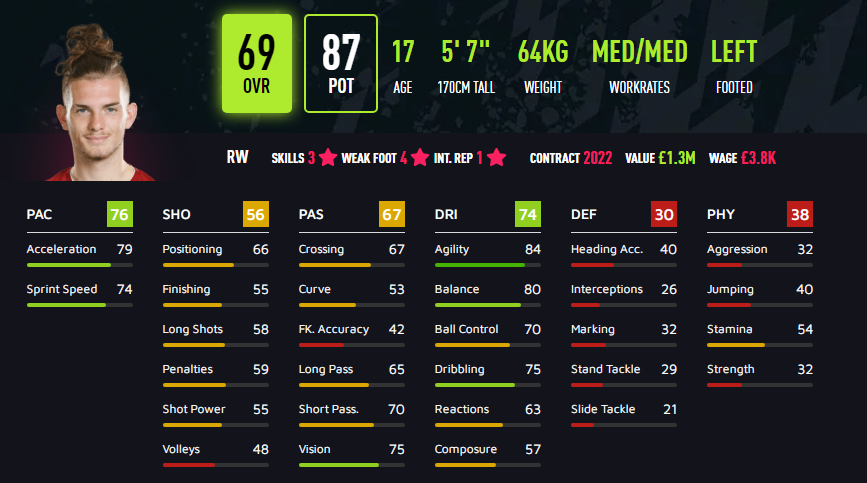 And in the long term, Harvey Elliott clearly has a bright future at Liverpool, who he signed his first professional contract – that runs until 2023.
The problem he will have going forward, though, is trying to force his way into Klopp's first-team plans, given the attacking riches the German has at his disposal.
Luckily for Elliott, however, he is at the very start of his footballing journey and with the world very much at his feet – and in particular, his magical left foot – while a season learning his trade at Blackburn will only serve to broaden his footballing education ahead of a return to Merseyside.
And do not be surprised at all if Harvey Elliott is very much a part of the Reds' first-team picture next season.