Just three years after missing out on the 2018 World Cup, Italy came back strongly in 2021 summer to conquer Europe at Wembley. Only for them to miss out on yet another World Cup in 2022 which will be hosted in Qatar.
The Azzurri were by far the best team in Euro 2020, powered by young players like Federico Chiesa, Manuel Locatelli and Gigi Donnarumma. If they can replace the defensive wall of Bonnucci and Chiellini ably in the years to come, Italy are set for a period of dominance on the international stage.
One player who could play a key role in furthering said dominance is Nicolo Rovella. The 20-year-old is yet to make his senior international debut yet but it is only a matter of time. A deep-lying midfielder, who plied his trade for at Genoa for the last 18 months, is back at Juventus. Juventus had bought Rovella from Juventus at the start of 2021 and decided to loan him back at Genoa.
Following a successful and breakthrough 2021/22 season at Genoa, fans had hoped that the 2022/23 season would be the year they'd get to watch Rovella produce magic for the Turin outfit. Although as things stand, Juventus have decided to loan the Italian midfielder once again – this time to Monza. The loan move has nothing to do with talent after Allegri decided to keep Fabio Miretti and Nicolo Fagioli both in the first-team squad. The Juventus manager has taken this decision in regard to squad selection which includes a homegrown quota, where Rovella would not be considered homegrown because he graduated from Genoa academy.
Playing career so far
Rovella is a product of Genoa's youth academy, breaking through the ranks in 2019 to make his senior debut aged just 18. He had made just 11 appearances for the first team when Juventus decided that they had seen enough and signed the youngster on a three-and-a-half-year contract for 18 million Euros in January 2021.
Juventus have completed the signing of Nicolò Rovella, 19 years old midfielder from Genoa/Italy U21 team – one of the best Serie A young talents. He'll stay at Genoa on loan then he'll join Juve. Medicals completed today and deal done for €10m. ⚪️⚫️ #Juventus

— Fabrizio Romano (@FabrizioRomano) January 11, 2021
The Old Lady loaned him back to Genoa for the remainder of the season and extended that loan to the 2021-22 season as well. He had been a shining spot for the Genoa team who were relegated in the 2021/22 season, after an abysmal showing in the league.
The teenager has also featured for Italy at every youth level from the U17 onwards, and a senior call-up could be on the cards soon if he keeps his form up. 
Nicolo Rovella stats
Rovella is a combative midfielder, whose primary role is that of a destroyer. He is tidy and reliable with the ball but rarely makes the Hollywood pass. His defensive output is exceptional for a player of his age, competing with the best midfielders in the league.
In the 2021/22 season, from a defensive perspective, he made 37 tackles and 20 interceptions. The midfielder also conceded 26 fouls, which he more than made up for after winning 24 fouls himself, which says he is an excellent ball-carrier as well.
With a pass success ratio of 84.7% and a cross success ratio of 10.5%, it shows that he is tailor-made to play in the middle of the park. The Italian also won 46.9%of his duels and had a dribble success ratio of 57.1%.
Nicolo Rovella scout report
Rovella's stats give only a glimpse into how good he is defensively. One of his most standout skills is to cut off passing lanes and stifle opposition attacks. He can be very useful in a team that is looking to play on the counter-attack, as Monza will preferably set-up, as he quickly releases the ball to the more creative attacking players after regaining it.
His tactical nous is exceptional for a player of his age and he is technically sound. He can read the game well and is stylistically similar to former Manchester United midfielder Michael Carrick, which is no small compliment.
What makes him special
Rovella's most outstanding quality is his reliability. Any manager, no matter how expansive, needs players like him in their squad, with such outstanding workrate.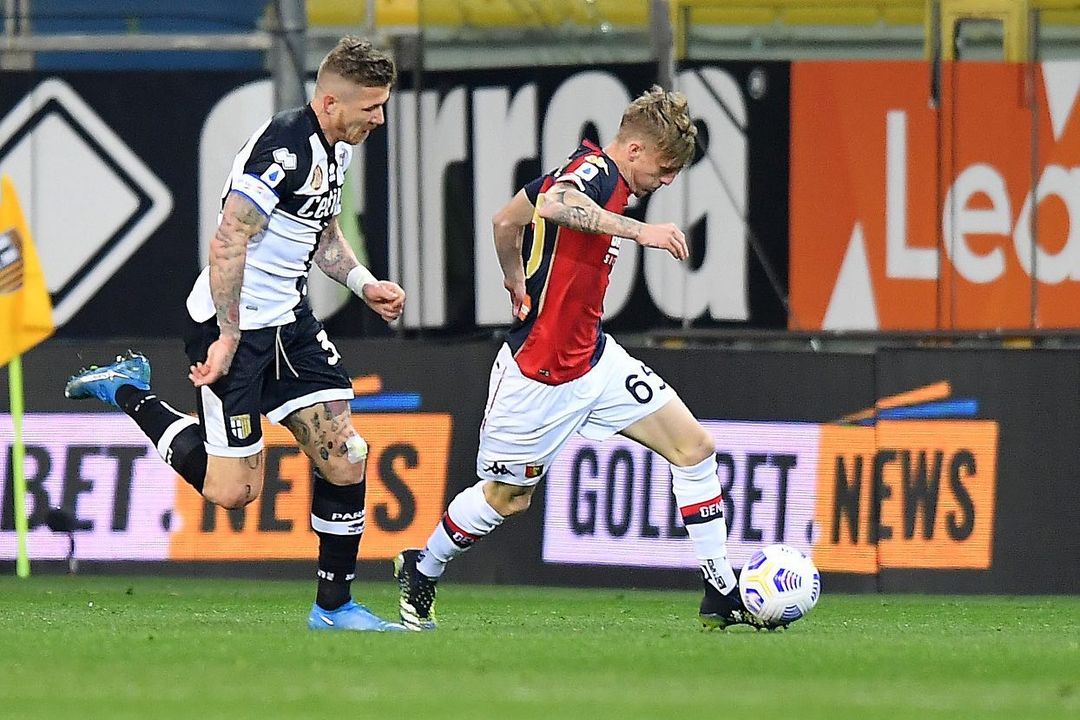 The 20-year-old might not be the one who gets people off their feet or grabs headlines but he will get the job done for his side week-in, week-out.
Nicolo Rovella potential
Juventus had already identified Rovella as a part of their rebuild after the 'failure' of the Ronaldo experiment. Juve boss Massimiliano Allegri's first season in his second tenure at Turin did not go as planned and one of their problem areas was their midfield.
Chiesa, Locatelli and co. might give Juventus the attacking impetus they need but behind them there is still a lack of structure. Rovella who fans thought might have been the solution that Allegri is looking for although he is set for the season out on loan at Monza. If Juventus struggle this season as well and fail to land their top midfield targets, a January recall might be on the cards for both parties.
How would Juventus have looked like with Rovella in the squad this season though? One would have thought that he will replace Adrien Rabiot who had been linked with Manchester United, but that deal seems to have collapsed. Juventus have looked at their best under Allegri when playing a three-man midfield and Rovella would have been the anchorman the Turin outfit have been craving for.
The loan to Monza adds more uncertainty to Rovella's future at the club, especially with Juventus heavily linked with Paredes. The Old Lady's squad management in recent years has been poor and they could potentially let the youngster leave. He could then be an option for other sides in Italy, before a potential big move abroad.
Rovella would be a good option for AC Milan to replace Frank Kessie. He would also be appreciated by Jose Mourinho whose Roma side have been brilliant ever since the Portuguese's arrival.
A player of Rovella's quality and consistency is hard to come by and it is only a matter of time before he shines in the spotlight.