Gunners superstar Alexis Sanchez now wants to make a move away from Premier League giants Arsenal as he is not happy after being dropped in Saturday's 3-1 defeat against Liverpool.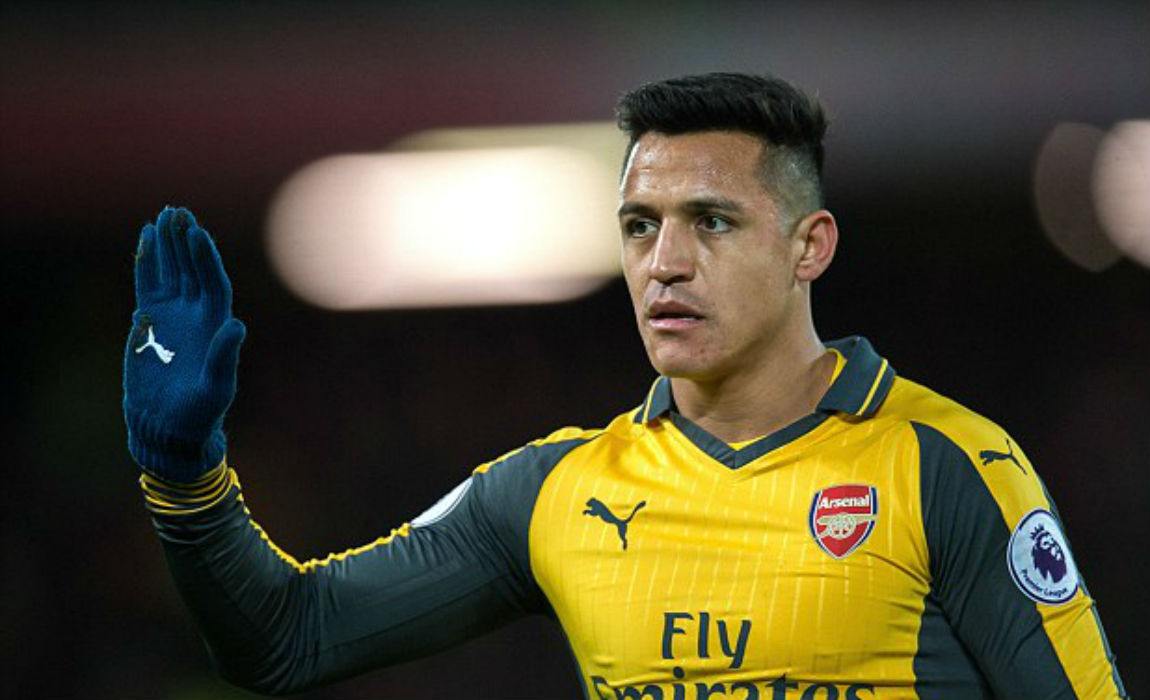 The former Barcelona man's relationship with Gunners boss Wenger, the Arsenal coaching staff and his fellow teammates have now taken an ugly turn – following a bust-up after which the Chilean superstar left the training pitch ahead of the high-octane clash with Jurgn Klopp's Liverpool.
ALSO READ: Top 4 Deadly Strikers Who Could Replace Arsenal Contract Rebel Alexis Sanchez
He is now keen on making a switch in the upcoming summer transfer window and the Arsenal hierarchy are well aware about his plans.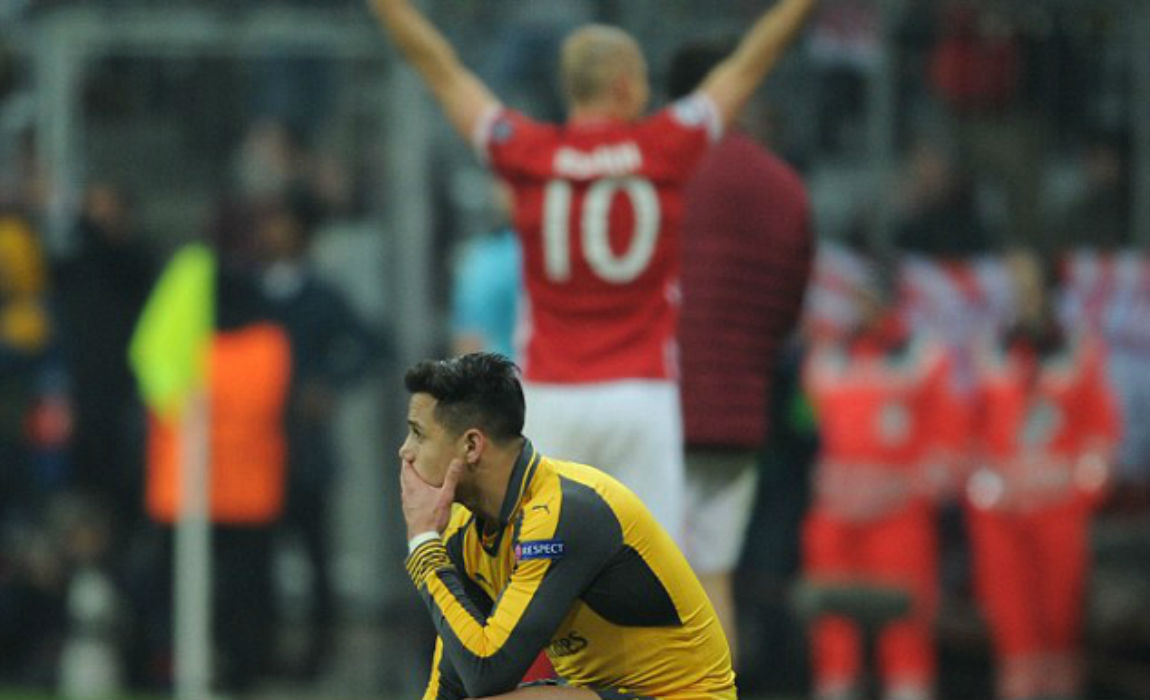 Foottheball sources also reveal that Gunners boss Arsene Wenger was not happy with Sanchez's behaviour after their humiliating 5-1 defeat against Bayern Munich in the first-leg last-16 tie of Champions League last month.
Sanchez had publicly lambasted his fellow teammates in the Allianz Arena and was involved in a bust-up with his fellow teammates in the dressing room after the humiliating defeat to Bayern Munich.
ALSO READ: Anti-Arsenal Alexis Sanchez March In Chile Is A Total Flop As Only FIVE Out Of 14,000 Turn Up
The Chilean superstar was opposed by his angry fellow teammates after he stormed out of the pitch in the middle of a training routine and Wenger lost his cool and dropped his leading goalscorer from the starting XI at Anfield – but the French manager had accentuated that his decision was a tactical one.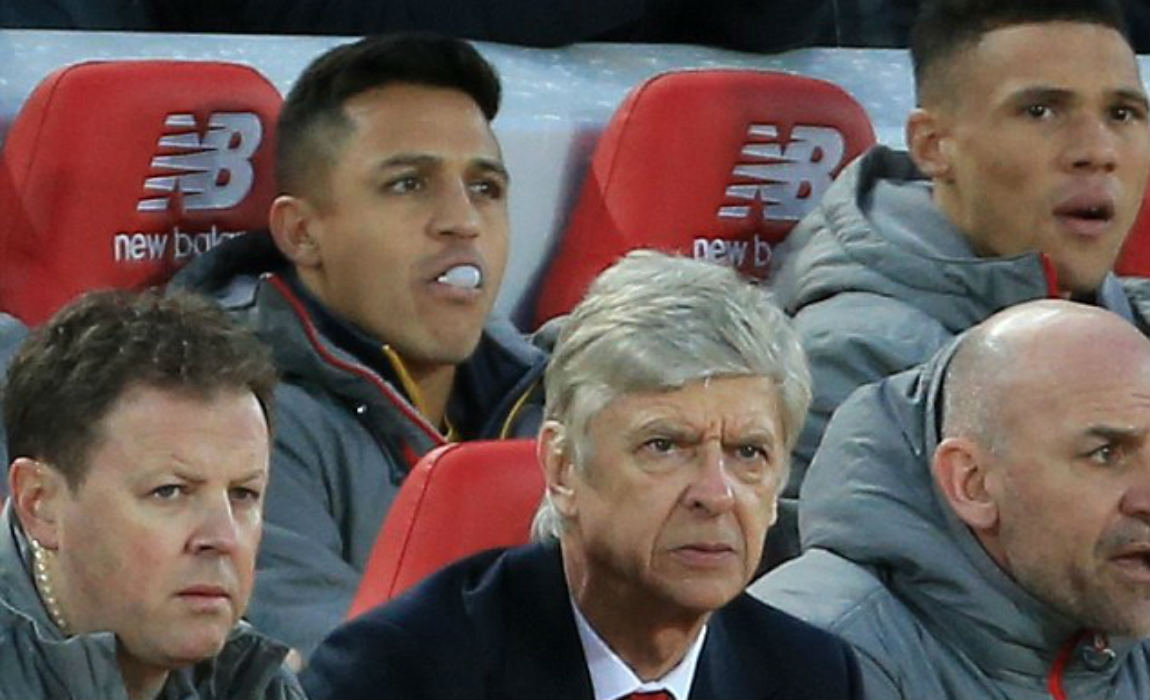 It was clearly evident that Sanchez was not happy with Wenger's decision and he laughed on the bench despite Arsenal conceding early goals against Liverpool on Saturday. And now the club hierarchy have raised questions over his attitude.
Sanchez was introduced in the second half and he set up Welbeck for the only Gunners goal against Liverpool.
ALSO READ: Arsenal Star Alexis Sanchez Will Be The Perfect Player For Inter Milan
Sources reveal that Wenger held talks with Sanchez about his indifferent behaviour but it is understood that his words did not have any impact on the Chilean superstar.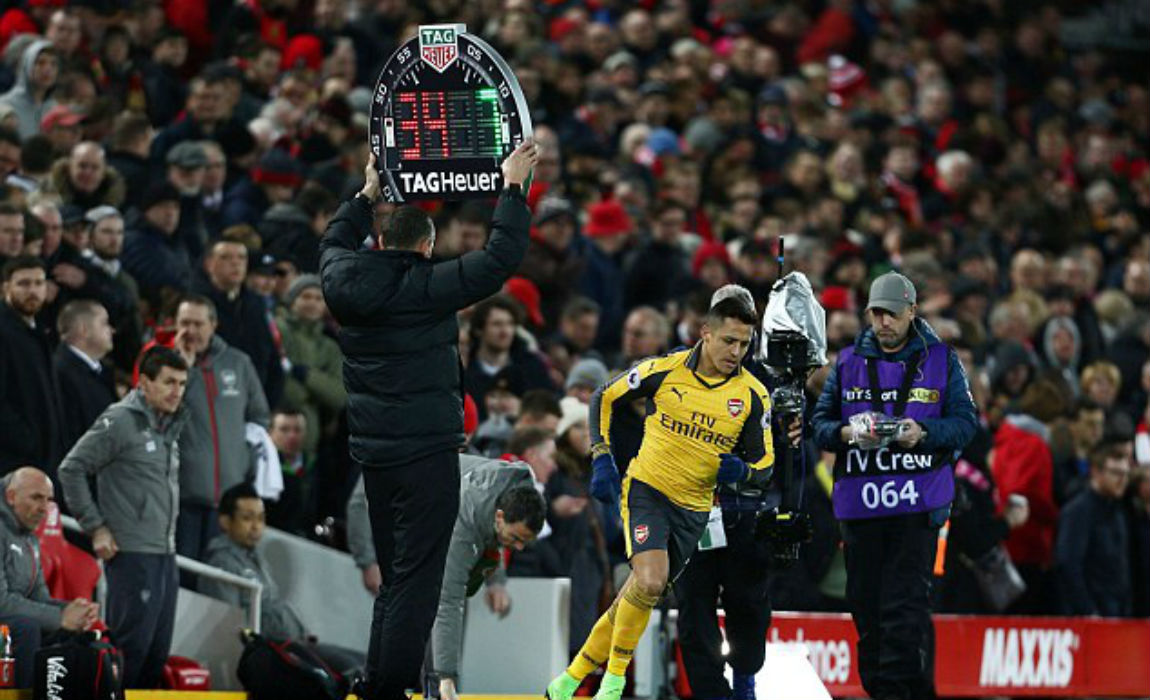 Star duo Alexis Sanchez and Mesut Ozil have only 18 months left on their current contracts and are playing hardball with Wenger.
The North London club Arsenal are feeling the heat as former Barcelona star Alexis Sanchez and German winger Ozil have delayed their expected contract extension.
ALSO READ: Alexis Sanchez Set To Quit Arsenal After Dressing Room Bust Up
The Chilean superstar Alexis Sanchez joined the North London club in 2014 and has since proved his mettle with 62 goals to his name in 127 appearances – almost scoring a goal in every other match.
This is his third season at the Emirates and he has only earned one FA Cup winners medal since arriving at the North London club.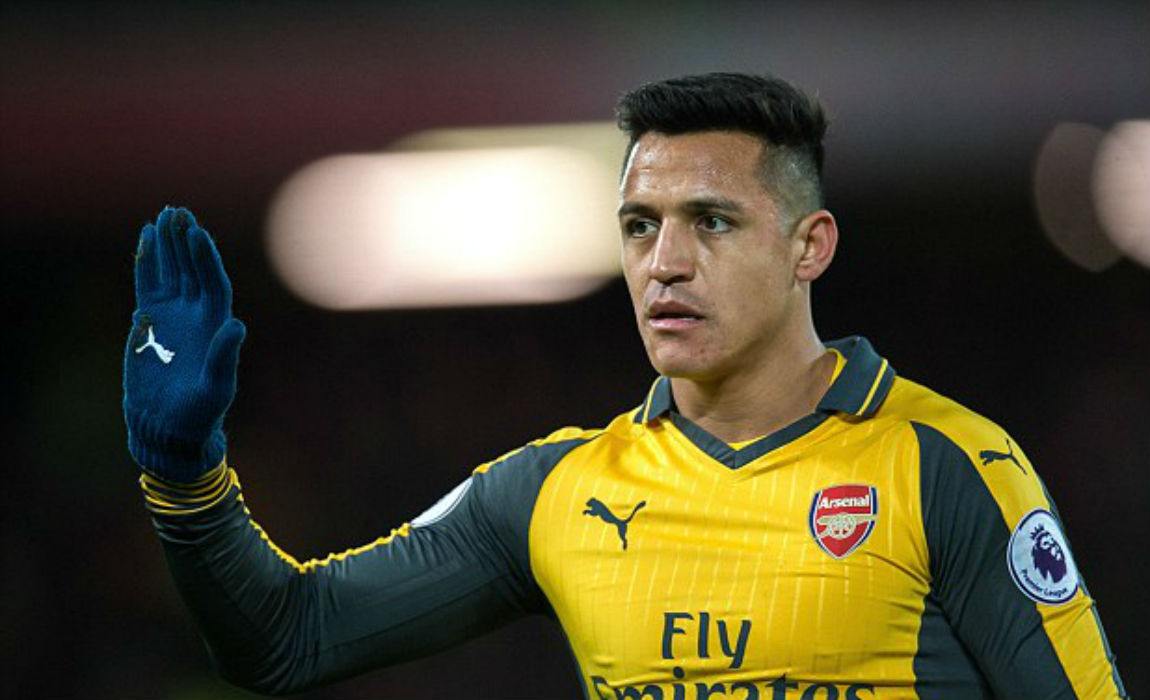 The former Barcelona man has displayed incredible form this season and already has 20 goals to his name for the Gunners in all competitions. He also tops the goalscoring list in the Premier League with 17 strikes so far this season.
Sanchez had displayed incredible form during his successful stint at Barcelona and he also proved his mettle after joining the Gunners.
ALSO READ: Juventus In Pole Position To Sign Sanchez From Arsenal Amid PSG And Atletico Madrid Links
Arsenal last won the Premier League title back in the year 2003.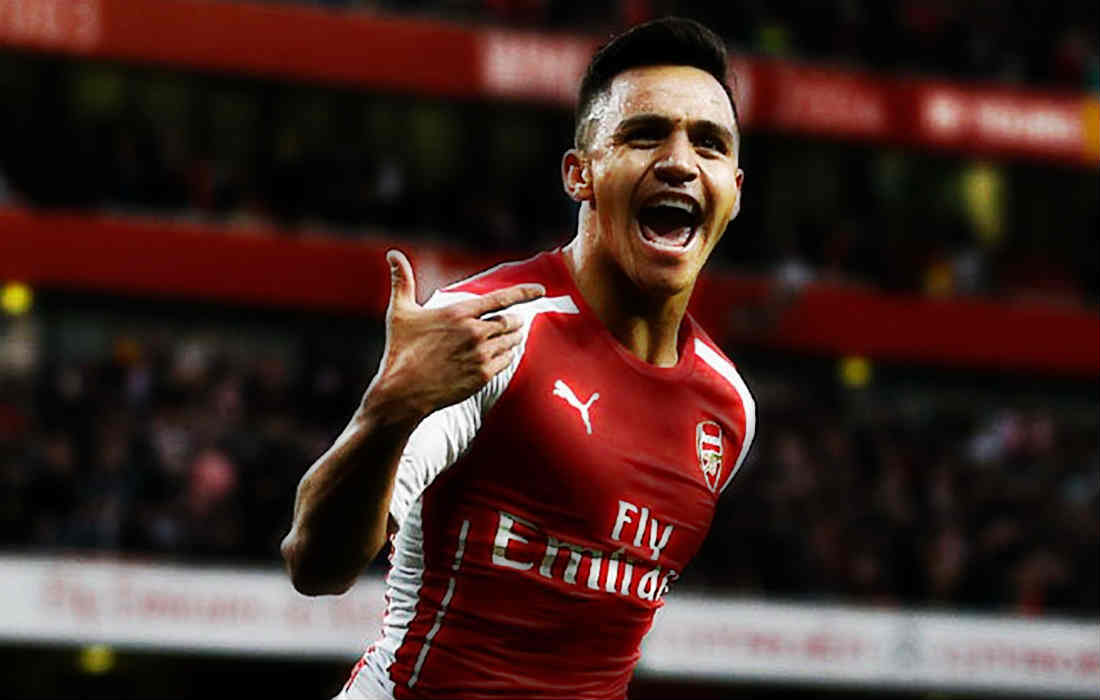 The Chilean is an extremely gifted footballer with unique abilities which puts him in the list of one of the best footballers in the world. And it is quite obvious that Sanchez deserves a better place, where he can win trophies and find like-minded players who can encourage him to produce his best form, time-in and time-out.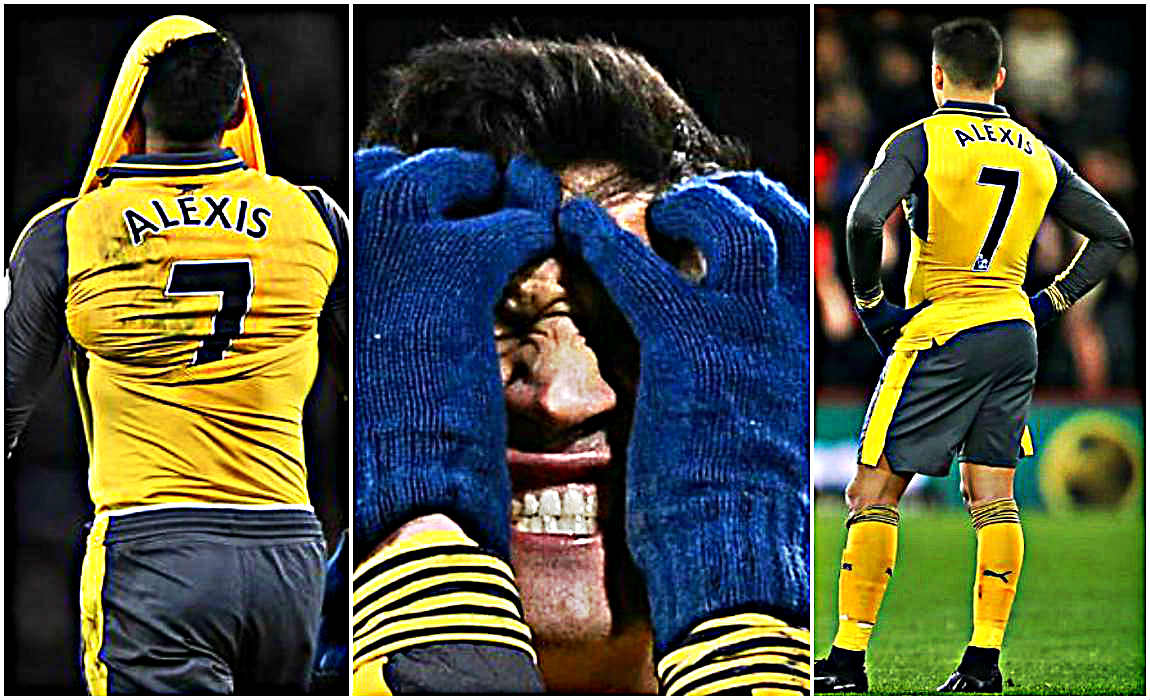 Arsene Wenger and the club officials are keen on handing out new contacts to both the star players, with negotiations starting almost a year ago.
But Sanchez and Ozil now want to match the Premier league's top earners and are demanding more from the North London club.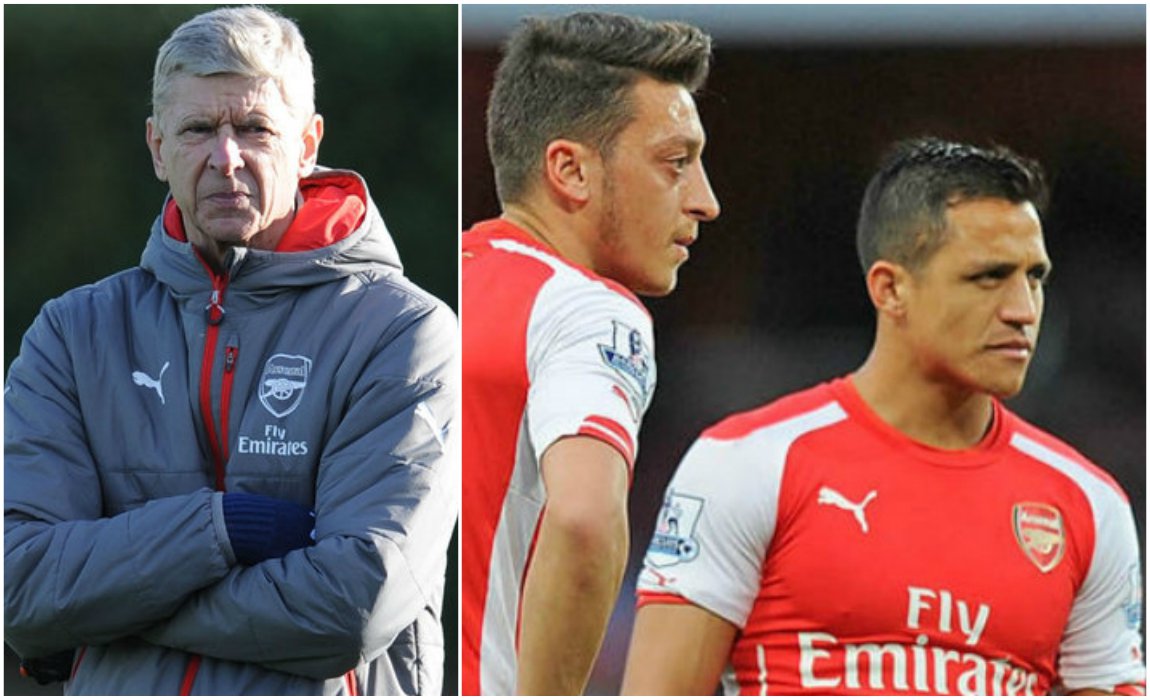 Alexis Sanchez currently takes home a wage packet of £130,000 per week at Arsenal and Foottheball sources reveal that the Gunners bosses have offered him a new deal worth an extra £50,000 a week.
But Sanchez wants a new wage packet above £300,000-a-week to stay put at Arsenal – as does the German playmaker Mesut Ozil.
ALSO READ: Atletico Madrid Offer Alexis Sanchez Arsenal Escape Route As They Prepare For Life After Griezmann
Sanchez is now under the radar of top-flight clubs – including Juventus, Chelsea, PSG, Inter Milan and Atletico Madrid.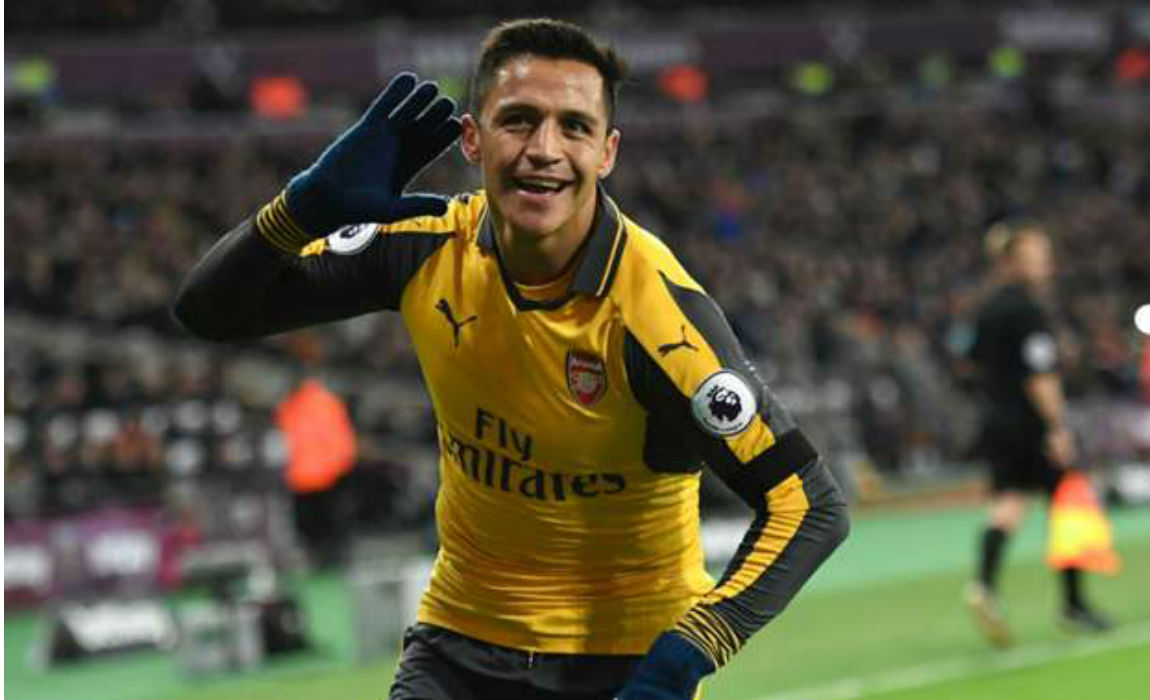 And it is believed that Juventus and PSG are at loggerheads to secure the services of Sanchez if he opts to make a switch in the summer transfer window.
The Gunners are trying their best to hold on to the star duo but sources reveal that the Chilean has now decided to wait until Arsenal's top four finish is guaranteed before taking a final call on his Arsenal future.