Brazil international winger Douglas Costa revealed that he received offers from Chinese clubs amid speculation that he could leave Bayern Munich this summer.
Costa has been a peripheral figure at Bayern this season, starting in just 11 of a possible 28 matches and scoring four goals.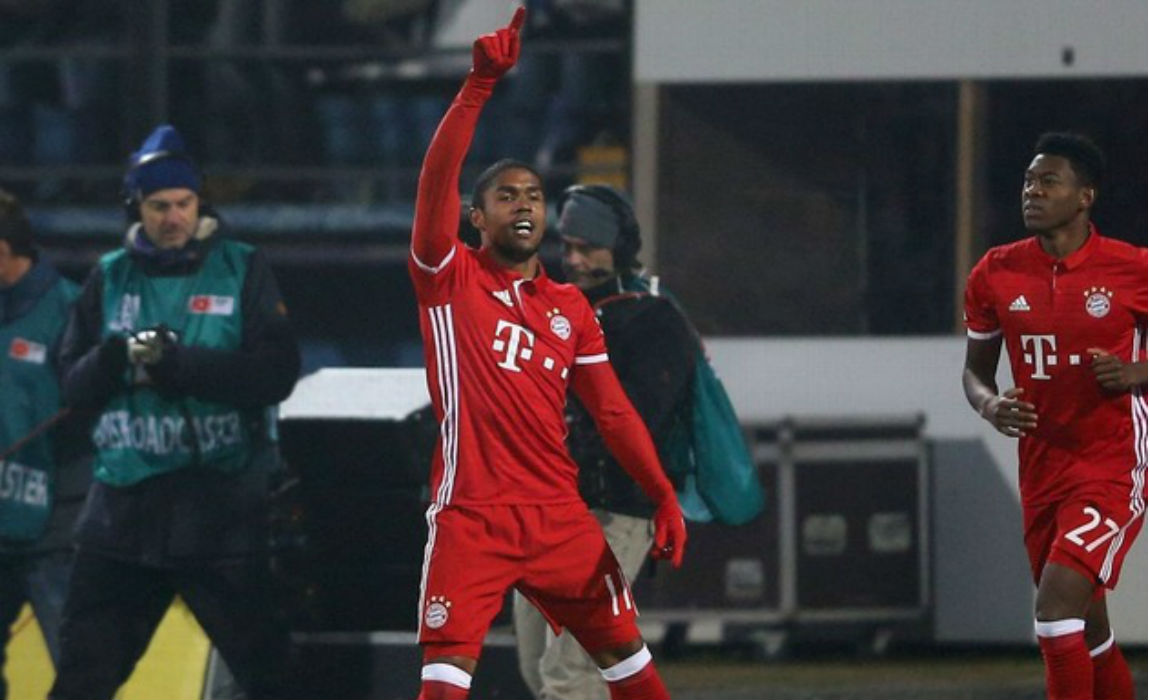 "We have some big offers from China and other major clubs in Europe," Costa was quoted as saying on Sunday.
"When the season is over we'll sit down and analyze everything. I like being at Bayern Munich and believe I can fight for big things here like the Golden Ball, the Bundesliga, the Champions League and the Club World Cup."
The 26-year-old added: "Football is business, and if another club makes a big enough offer, Bayern might have to accept it."
Costa signed a five-year contract with Bayern in 2015 after moving from Shakhtar Donetsk for a 30 million-euro transfer fee. He has scored seven goals in 41 appearances for the German club.
(INPUTS FROM XINHUA NEWS AGENCY)