Marek Hamsik is not eyeing a move away from Napoli at this moment, but admitted it would be very difficult to turn down Manchester United, Barcelona or Bayern Munich.
The Slovakian attacking midfielder has established himself as one of the most highly-rated and consistent performer in his position at the Serie A club after proving his mettle over the course of several years now.
He has now entered into the 11th season at Napoli and the incredible consistency in his form has often drawn attention of top-flight European clubs.
Hamsik made it clear that he is not considering to make a move any time soon, but admitted that tempting offers from leading clubs in Spain, England or Germany would force him to give it a second thought.
The 30-year-old midfielder told Kicker when asked about his future and possible interest from the likes of United: "That's hard to say."
"It would surely be the hardest decision in my career. "
"Maybe everyone wants to play at these clubs, but I can't answer that. "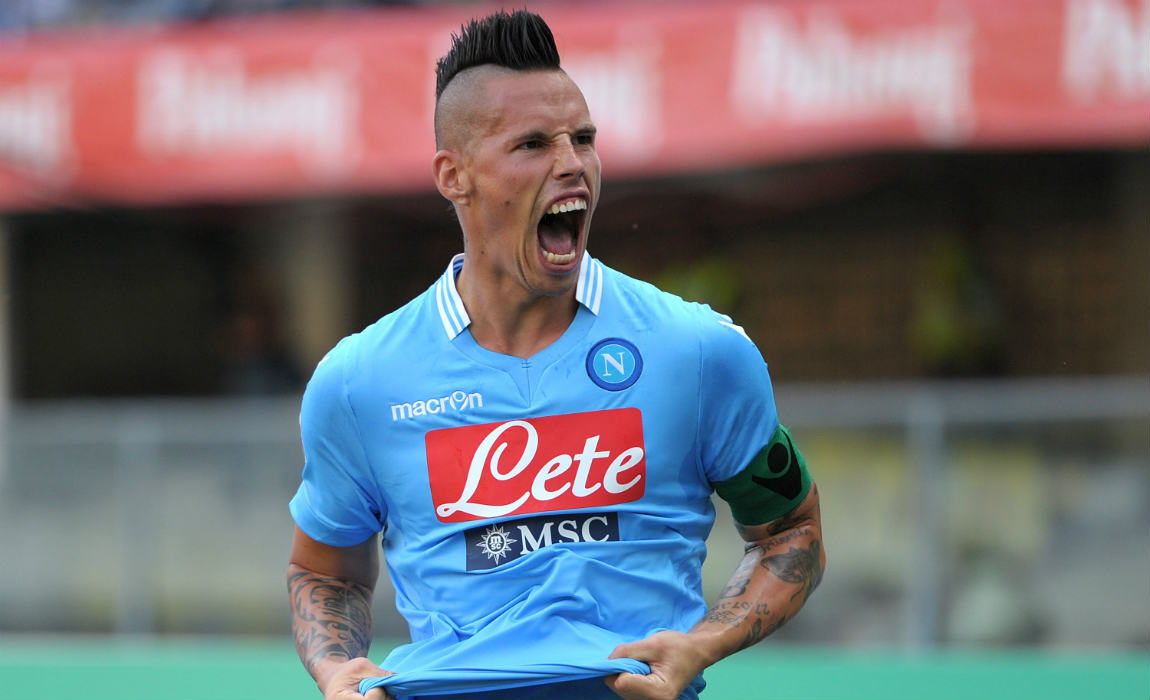 "I think that Napoli is one of the top 10 European teams in terms of game play and performance."
Hamsik, who is club captain at Stadio San Paolo, has made 456 appearances for Napoli till date.
He has scored 113 times during his time with the Serie A club, with the 2016-17 campaign proving to be the most productive of his career as he netted 15 times in all competitions.