New Manchester United boss Jose Mourinho has taken a jibe at Bundesliga champions Bayern Munich by declaring that he is surprised that the German giants has not made any attempt to sign out-of-favour midfielder Bastian Schweinsteiger.
New Manchetser United manager Jose Mourinho has made it clear that the former Bayern Munich midfielder doesn't fit in his plans for the upcoming season as he told him to find a new club this summer before demoting him to the reserves.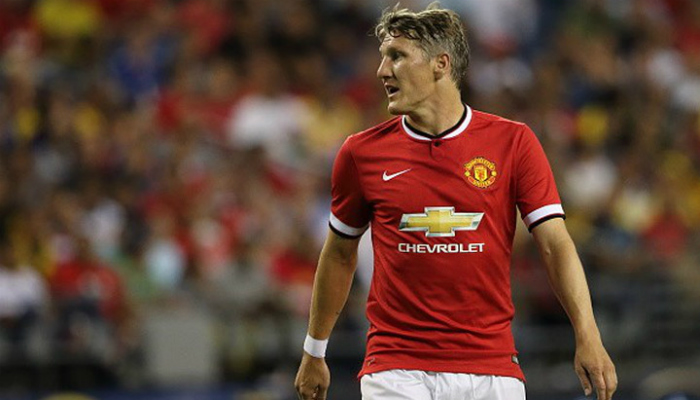 The 33-year-old Schweinsteiger has not gained a chance to play for the team in the new season under new United boss Jose Mourinho.
As the transfer window closes at the end of th mont , the German posted on Twitter saying that he has no desire to leave Old Trafford, and now even Mourinho has admitted that Bastian's return to the first team is "not impossible."
However, Mourinho made it clear that Bastian's return to the first team would demand a lot of factors to fall in his favour.
In a press conference on Friday, Mourinho said: "I think it's very difficult to happen. I'm not saying it's impossible. I'm saying it's very difficult.
"We have a decision completely made about Paul Pogba, Ander Herrera, Morgan Schneiderlin, Marouane Fellaini and Michael Carrick. We have five players for two positions. It's very difficult that an opportunity will arrive."
"I thought after I read some quotes from people at Bayern Munich they would run to Manchester to bring him back, but no, that did not happen. I am quite surprised Mr (Karl-Heinz) Rummenigge is not here now to take him back."
Schweinsteiger started his career at Bayern Munich, before joining United last year and made 31 appearances last season, scoring one goal. Bastian has two years remaining in his contract at Man Utd and it is believed that German would chose to stay.
"I cannot answer for him. It's his life. It's his career. He has a contract with Manchester United and has the right to make that decision to stay," Mourinho added.
"That's not a problem for us. Football is made of decisions. I did that all my career. Not just me, everyone does. Some players react in a different way and have other kind of decisions. Bastian is not speaking a lot. He gave this last statement, which he is completely free to do in an objective and polite way like he did."
"There are no problems at all."