Zenit St Petersburg and Belgium midfielder Axel Witsel is on brink of leaving the Russian club after the end of this season, according to the club's Sporting Director, who disclosed that they have received an offer for the player.
Witsel was under the radar of several clubs this summer and rumours heavily linked him with a move to Premier League. Both Liverpool and Everton were keen on securing the services of the talented Belgian midfielder.
The deal never happened but recent reports claim that Liverpool could make a move for the former Benfica playmaker after Zenit's Sporting Director disclosed that the Belgian is set to leave after the end of the on-going season.
Sporting Director, Maksim Mitrofanov, accentuated that they have received an offer for Witse,l but he chose not to reveal the name of the club.
"The club have no intention to extend Witsel's deal. Witsel doesn't want to leave us until the end of his deal [but] we have already had an offer," said Mitrofanov.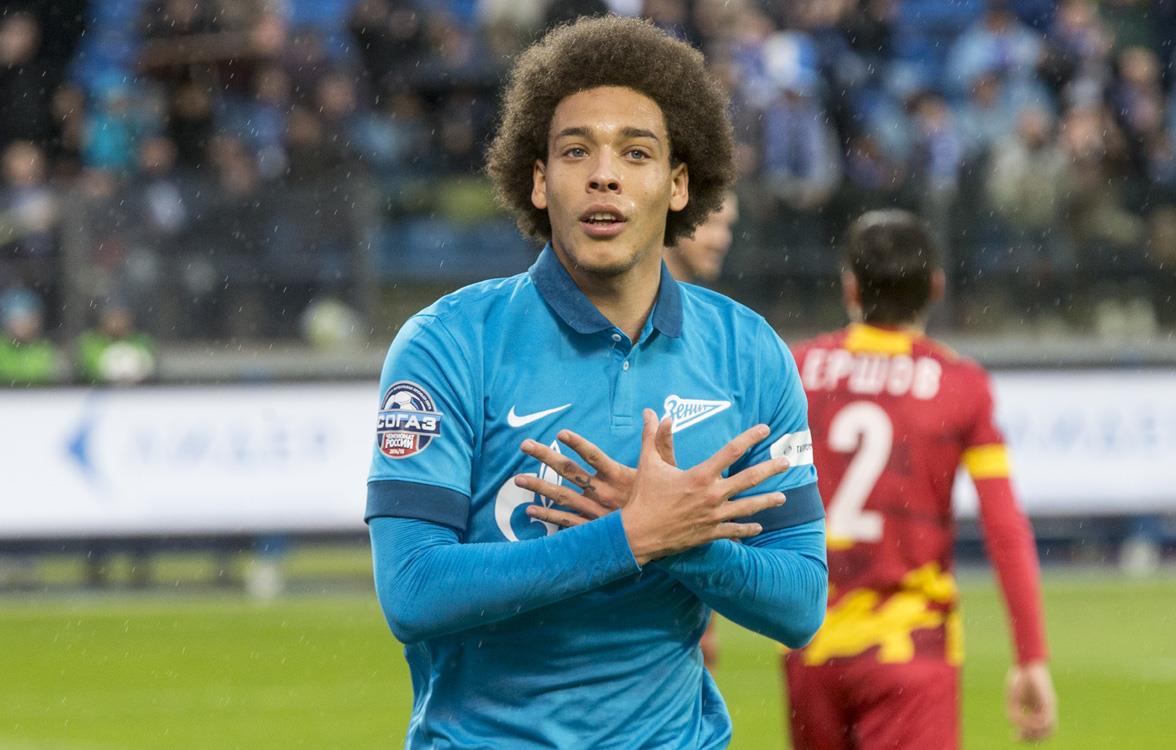 Earlier, this summer, both Juventus and Everton had launched a €25m for the Belgian midfielder but the Russian club rejected the bids in order to hold on to their player. However sources had confirmed that Witsel was not interested in joining Everton as he was keen on making a switch to Italian giants Juventus.
Recently, Witsel expressed his frustration after Zenit rejected Juve's bid and he is hopeful that the Serie A club would renew their interest in the next season.
"It's really hard [to take]. "I still have to thank Juventus because they did everything for me until the end," said Witsel.
"It's a shame that Zenit did not accept €25m when I had a year left on my contract."
"I'm disappointed because I went there and passed medical tests, so I saw myself at Juventus in my head, but it didn't happen."
"These are things that happen in football. I won't start feeling depressed, that's life."
"My fate was to play for Juventus but not yet. We'll see what'll happen next year."