Paris Saint-Germain midfielder and Barcelona target Marco Verratti announced that he has dropped his agent and will now be represented by Mino Raiola.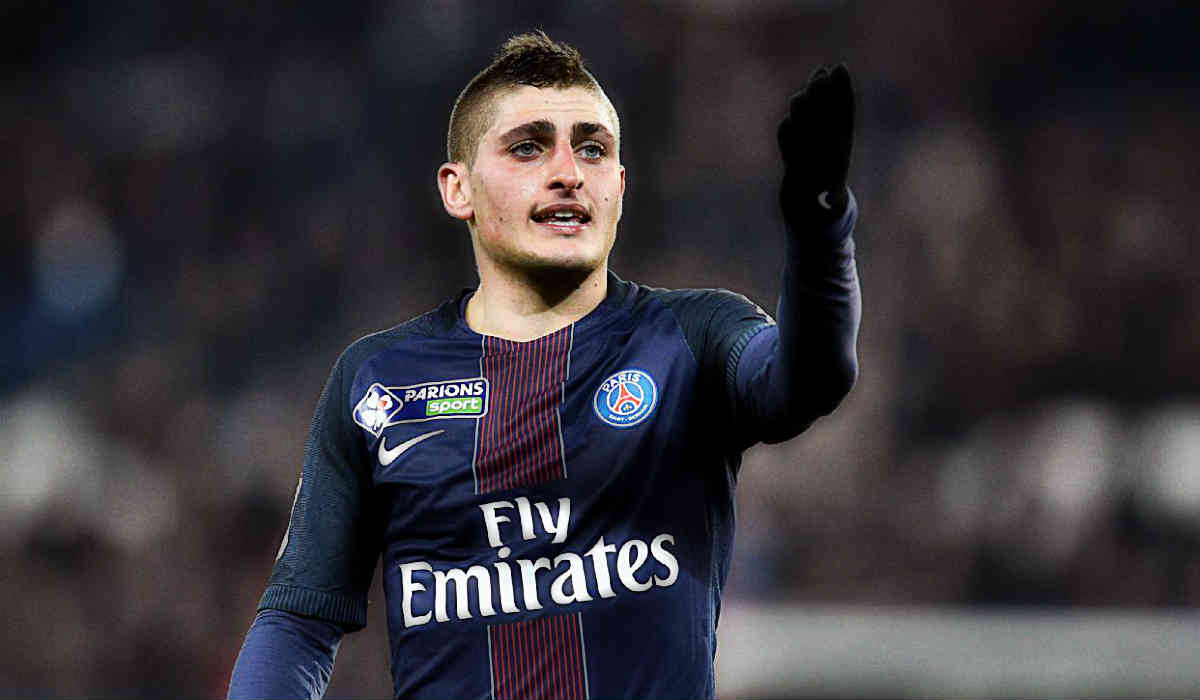 The Italian player took to Instagram to announce the change in public.
Verratti, who is currently with the PSG squad on their pre-season tour of the United States, thanked his former agent Donato Di Campli for all the work he has done, but accentuated that he switched to Raiola because the Italian-born super-agent has been the only person to legitimately represent his interests.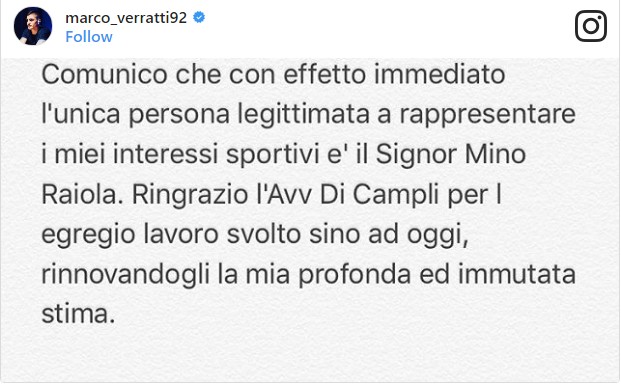 Verratti wrote: "I'm hereby stating with immediate effect that the sole person able to legitimately represent my interests is Mino Raiola. I'm thanking Di Campli for all the work done until today and presenting him with my renewed and unchanged esteem."
The Italian midfielder has proved his mettle at PSG after arriving from Pescara in 2012.
His sublime form for the Ligue 1 giants has drawn huge interest from top-flight European clubs.
Barcelona are keen on roping in Verratti, whose current contract at PSG runs out in 2021.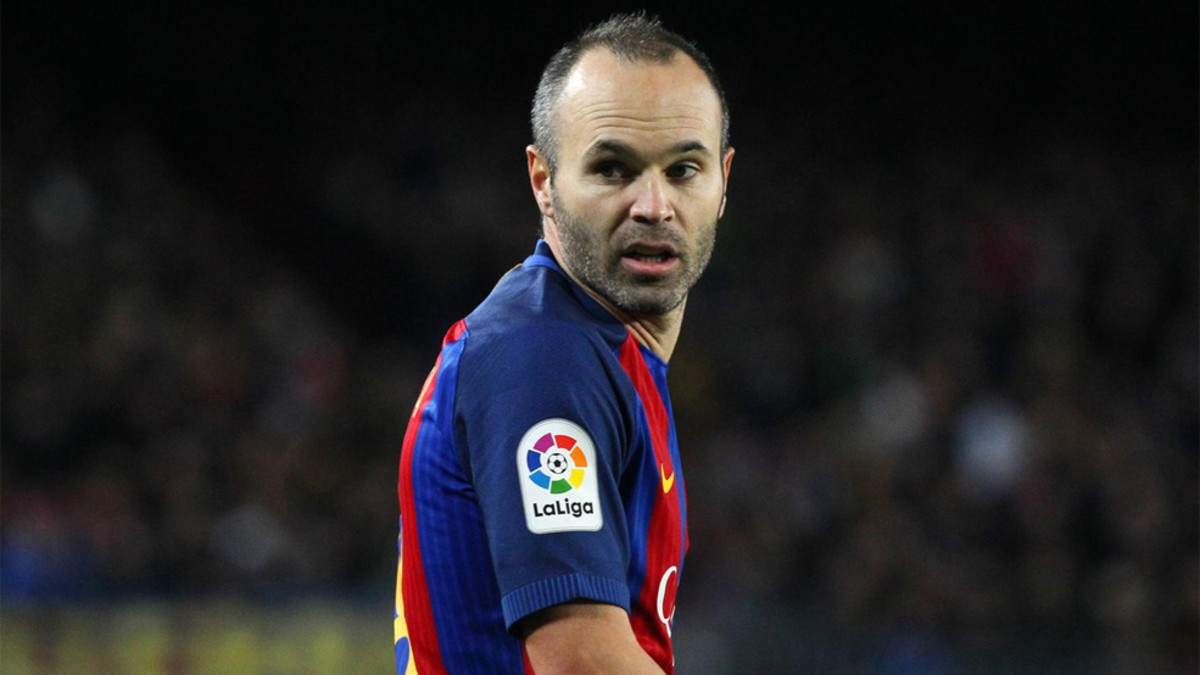 The Barca bosses have identified Verratti as a replacement for Andres Iniesta.
The 33-year-old Spanish superstar was not at his best form last season and had suffered several injuries.
And now it seems that the Barca hierarchy are desperate to secure the services of the Italian midfielder, who could step into the shoes of Iniesta.
However, so far the Italian midfielder has not been able to negotiate his exit from the Ligu 1 giants.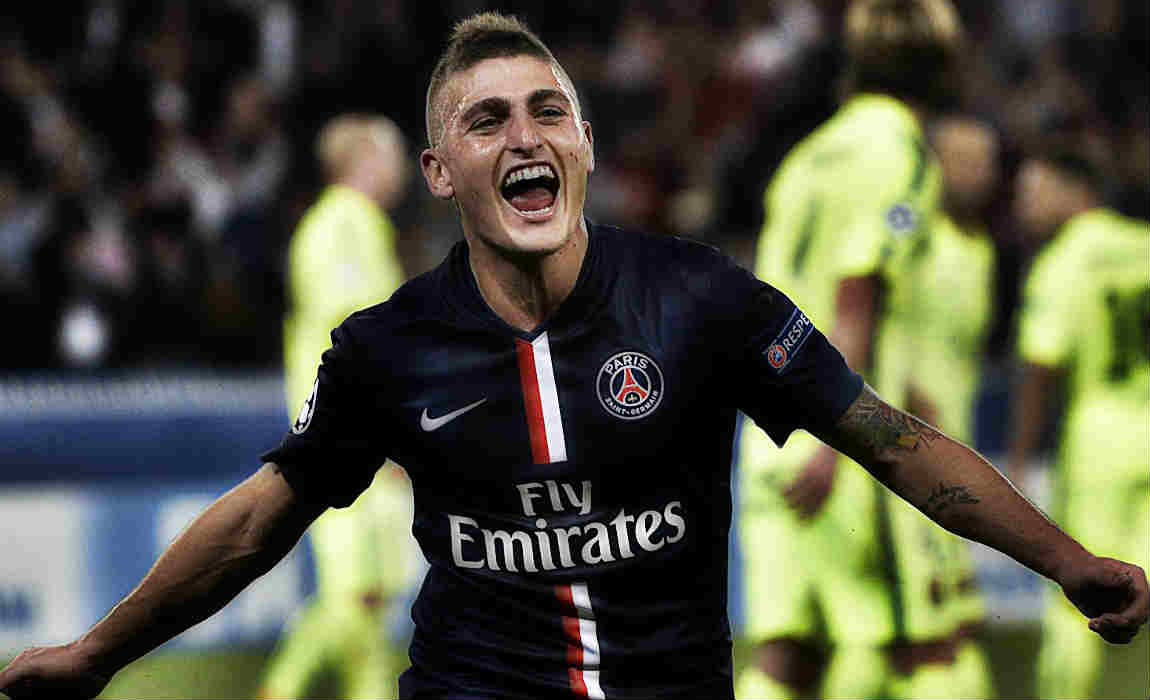 Earlier last month, Verratti's agent Donato Di Campli accentuated that it would be complicated for Marco Verratti to part ways with Paris Saint-Germain amid huge interest from Barcelona.
Di Campli took a jibe at the PSG bosses and had claimed that the Ligue 1 club has kept his client as a "prisoner".
But, Verratti later apologised for Di Campli's statements, accentuating that he was not responsible for what his agent had said and insisted that he is happy with life at PSG.
Verratti has been linked with a move away from PSG in the last few transfer windows and now after a switch to Raiola, it is believed that he wants to test new waters after the French club failed to retain the Ligue 1 title in the 2016-17 campaign.
FootTheBall sources have claimed that La Liga giants are all set to step up their chase for Verratti amid rumours that Neymar is set to leave the club for a world record transfer move to PSG.

Raiola has driven big money transfer for his clients – including Paul Pogba and Romelu Lukaku to Manchester United. He had also convinced Gianluigi Donnarumma to part ways with AC Milan, before the Serie A club tied down the Italian goalkeeper on a bumper new deal.