After losing out on the French Ligue 1 title to Lille in the 2020-21 season and crashing out of the Champions League in the semi-finals, Paris Saint-Germain look like putting out a statement of their objective to win on both fronts with their transfer activity this summer.
✍️🆕 #WelcomeSergio @PSG_English is delighted to announce the arrival of @SergioRamos!

The Spanish central defender has signed a two-year contract that runs until 30 June 2023.

❤️💙 #WeAreParis https://t.co/qq31qmzDyt

— Paris Saint-Germain (@PSG_English) July 8, 2021
While the club has seen the return of on-loan Alessandro Florenzi to Roma and the departure of youngster Mitchel Bakker, they have done some smart business in bringing in the likes of Sergio Ramos, Georginio Wijnaldum, and Gianluigi Donnarumma for free while spending over €60 million for the transfer of Achraf Hakimi to fill their deficiencies at the right-back spot.
✍️🆕 #WelcomeAchraf@AchrafHakimi

❤️💙 #𝑾𝒆𝑨𝒓𝒆𝑷𝒂𝒓𝒊𝒔 pic.twitter.com/DWVV6DCu7j

— Paris Saint-Germain (@PSG_inside) July 6, 2021
Having extended the contract of Neymar until the end of 2025, PSG still face the issue of Kylian Mbappe and his reluctance to sign a new contract and would want to transfer the youngster out this summer rather than losing him on free next summer if he makes it absolutely clear that he sees his future elsewhere.
Independently, however, PSG continues to have problems elsewhere in the squad hence, FootTheBall looks at some names who can fill in those problematic positions for the Parisien club.
PRIORITY NO.1 – LEFT-BACK
IDEAL OPTION – THEO HERNANDEZ
The Frenchman starred for the Rossoneri as they came close to winning the Serie A but lost out to Inter after an inconsistent second half of the season.
PSG already have Achraf Hakimi on one flank, but can they prise Theo Hernandez way from Milan for the other?

They're trying. 🇫🇷 pic.twitter.com/jxKEpWROxY

— 90min (@90min_Football) July 18, 2021
PSG have already gone on a shopping spree in Milan this summer, splashing €70m on Inter wing-back Achraf Hakimi. And a raid on the red and black side of San Siro for the 23-year-old defender might just be enough for them to become the most feared side in Europe.
⚽ Most goal involvements of defenders in Serie A last season:

🥇 Robin Gosens – 17
🥈 Achraf Hakimi – 15
🥉 Theo Hernandez – 12

😯 PSG have already signed Hakimi and are now keen on Hernandez… pic.twitter.com/0iybpDFrD3

— WhoScored.com (@WhoScored) July 14, 2021
Hernandez, who was unlucky to miss out on the Euros squad, had scored eight goals and assisted a further seven for Milan in this season in all competitions and if he does come to the French capital, he will be bringing some much-needed liveliness, vigour, and fresh ideas with him to help bolster the Paris club ahead of next season.
BUDGET OPTION – JOAKIM MAEHLE
The former Genk player was one of the key reasons during the club's title win 2018-19 and one of the players of the Euros held a while back. The full-back, who usually plays as a right-back for his club, played on the left-hand side of a five-man midfield throughout the European Championships and was a crucial part in their success, scoring twice.
Joakim was a continuous menace for opposition going forward and his events map above perfectly depicts why. He had registered 10 shots during the Euro 2020. Maehle also made 11 successful dribbles in the tournament, the highest for any defender in EURO 2020. pic.twitter.com/uEyvxMZhj6

— Armband Media (@armbandmedia) July 17, 2021
Maehle only joined Atalanta in January of this year, after he signed a four-and-a-half-year deal from Belgium, so the Italian club are in a strong position in that respect if any potential suitors do arise.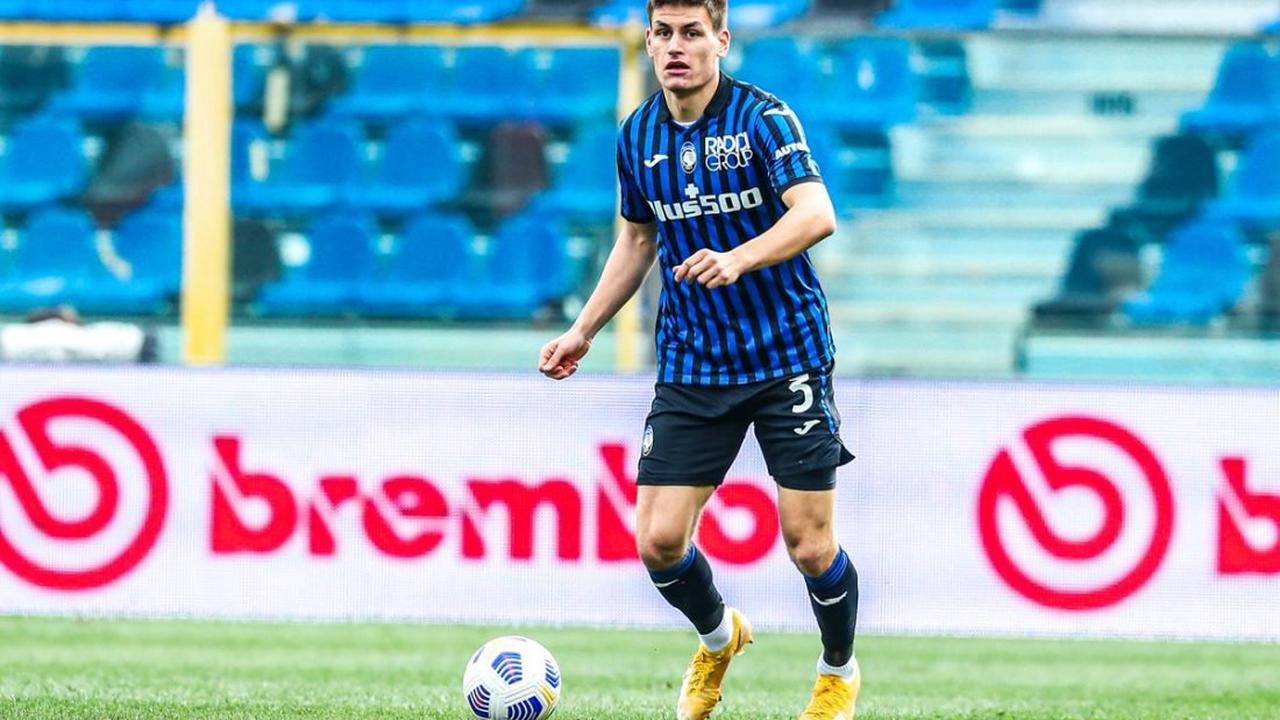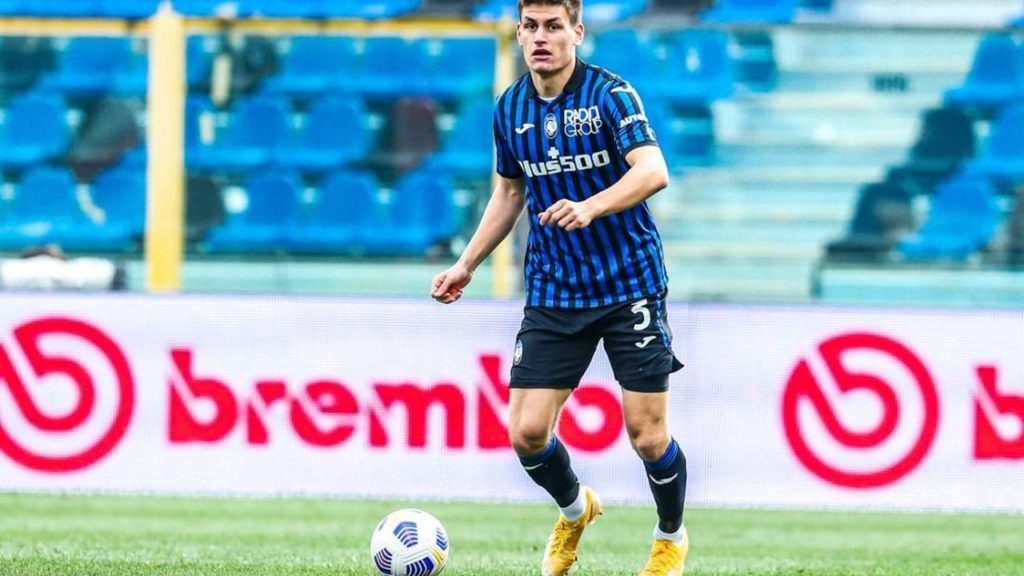 Maehle playing for Atalanta during the 2020-21 season. (Image Courtesy: Serie A / Website)
Inter Milan are looking at the Dane to replace Achraf Hakimi who joined the Parisiens but a quick bid of around €30 million can be enough to prise him away from the Bergamo club.
FTB'S QUIRKY OPTION – ALEX TELLES
Alex Telles arrived at the red half of Manchester during the summer of 2020 and expected to play an important role in the club re-ascendency to the top, but Luke Shaw's resurgence in the 2020-21 season, in which he went on to become one of, if not, the best full-back in the world at present, has seen the Brazilian limited to some cup appearances and the Europa League.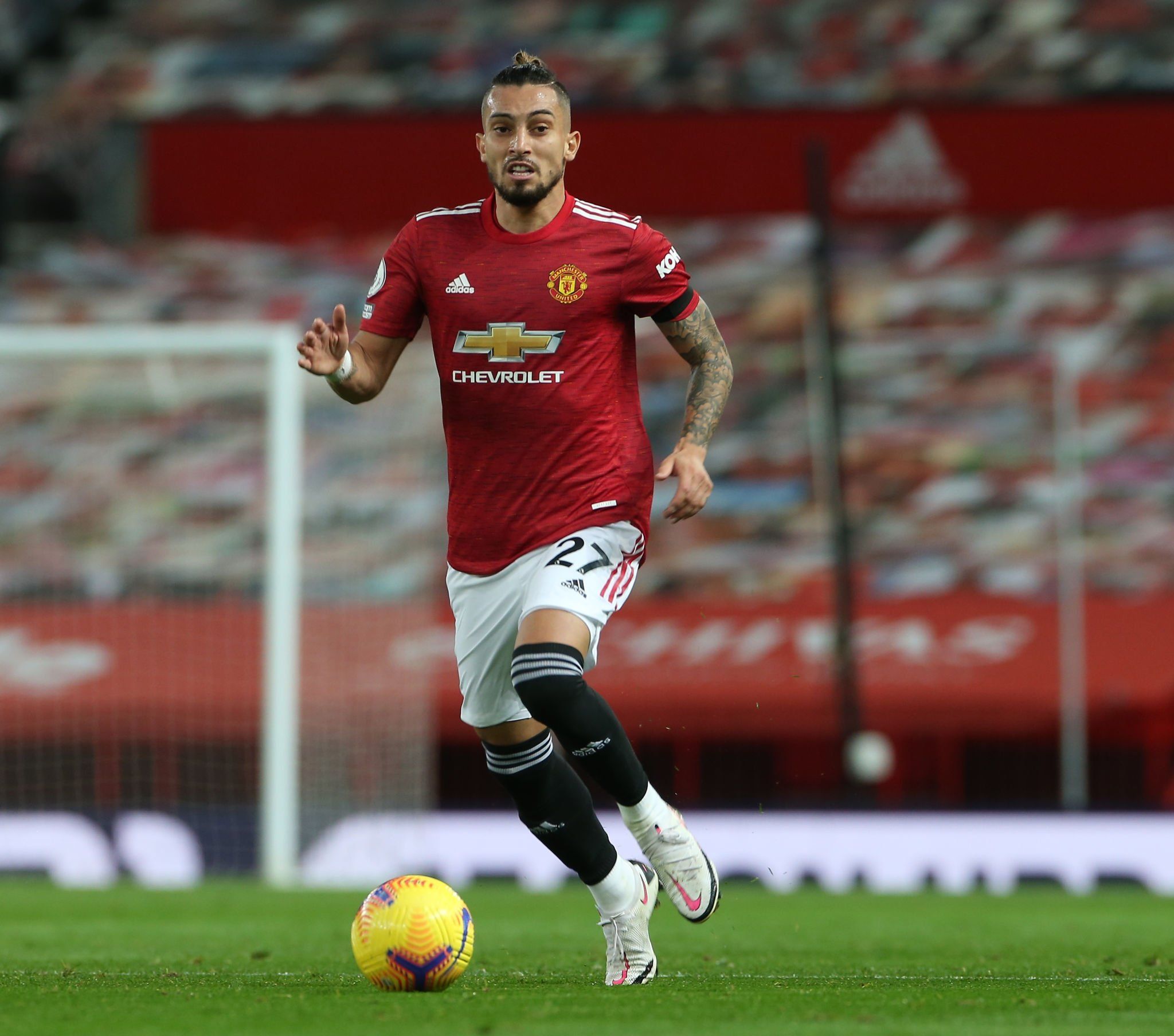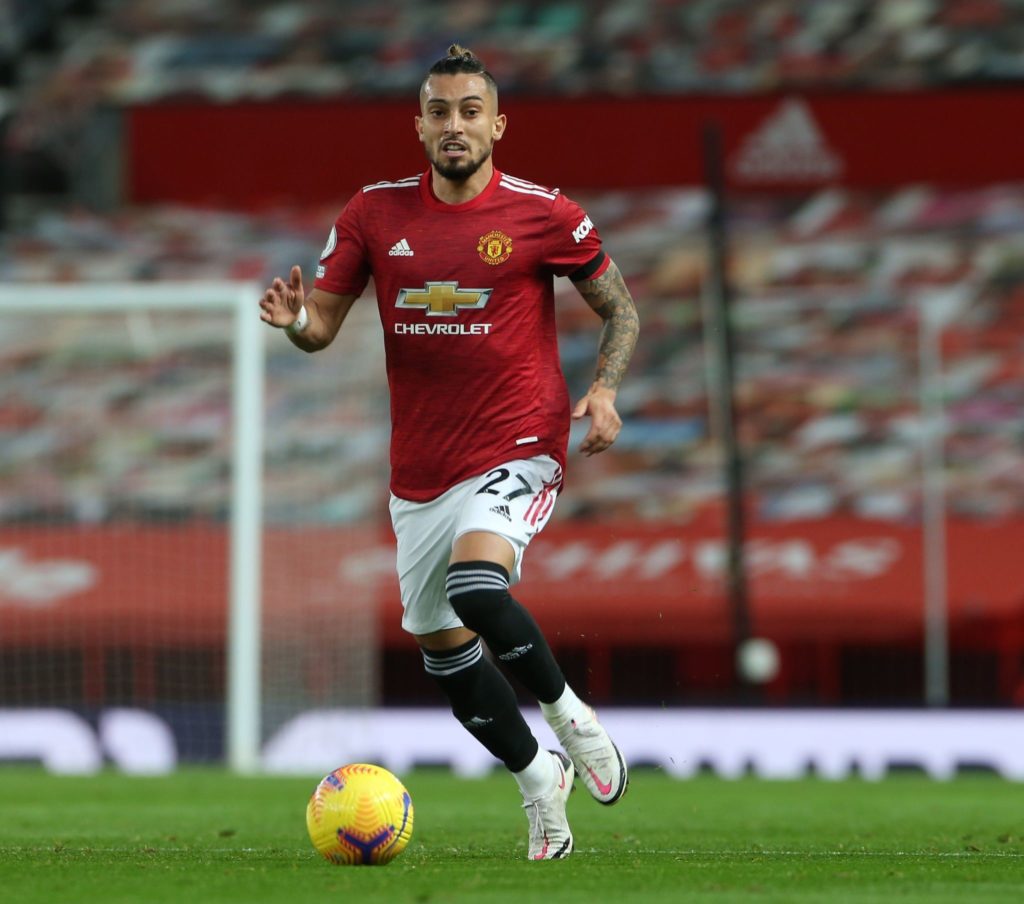 Telles will want to have some game time and with PSG lacking a cutting-edge left-back, a transfer to Paris sounds ideal. (Image Courtesy: Premier League / Website)
With that, there have been reports that there are some clubs queuing for the services of the 28-year-old, with Inter Milan at the top of that queue, but a good left-back is the need of the hour for Mauricio Pochettino, with Juan Bernat the only remaining option after the departure of youngster Mitchell Bakker and Layvin Kurzawa not reportedly in the Argentine manager's plans.
PRIORITY NO.2 – STRIKER
IDEAL OPTION – GABRIEL JESUS
It has been nearly five years since Gabriel Jesus had joined the blue side of Manchester, and the Brazilian had tried his level best under Pep Guardiola to become the number one strike option but to no avail. Last season was seen as his first real chance of being the first-choice but the Spanish manager's new tactics in which he reinvented the false nine role has not helped the 24-year-old's case.
⏱️ Best mins-per-goal ratio in the Premier League since 2016/17 (50+ starts):

1️⃣ Harry Kane – every 108.1 mins
2️⃣ Sergio Aguero – 117.2 mins
3️⃣ Mo Salah – 127.8 mins
4️⃣ Pierre-Emerick Aubameyang – 144.8 mins
5️⃣ Gabriel Jesus – 148.6 mins pic.twitter.com/apclVPDBVi

— WhoScored.com (@WhoScored) July 16, 2021
With Guardiola and Manchester City looking at Tottenham striker Harry Kane as the final piece of the puzzle, it does seem likely that Jesus' time in England might be over for the time being. Although he may be used as a makeweight in the deal for Kane, Juventus seem interested in the Brazilian and would want him to partner with Cristiano Ronaldo up top for the Old Lady. However, even there, he could face the problem of game time and a move to PSG might appeal to him more as the Qatari-owned club look to potentially replace Mbappe if he leaves this season.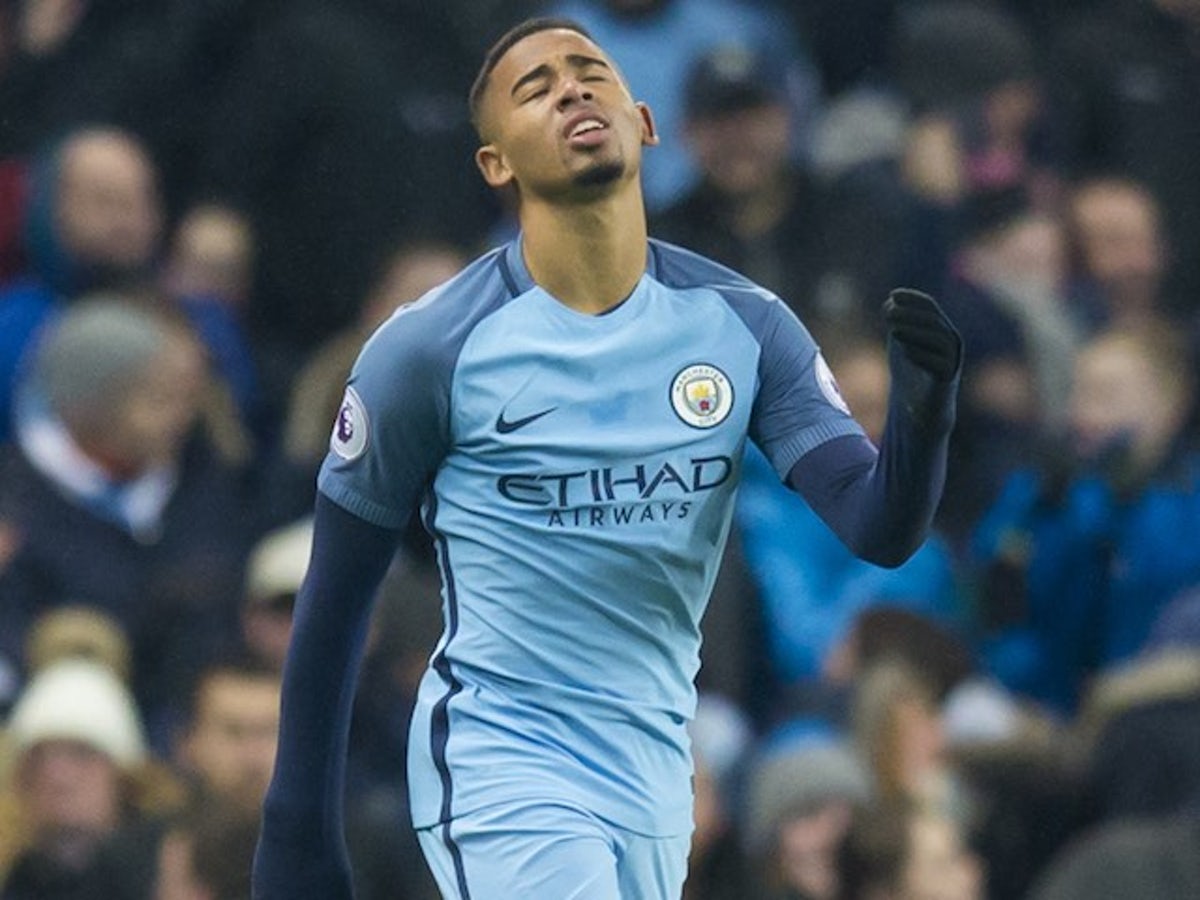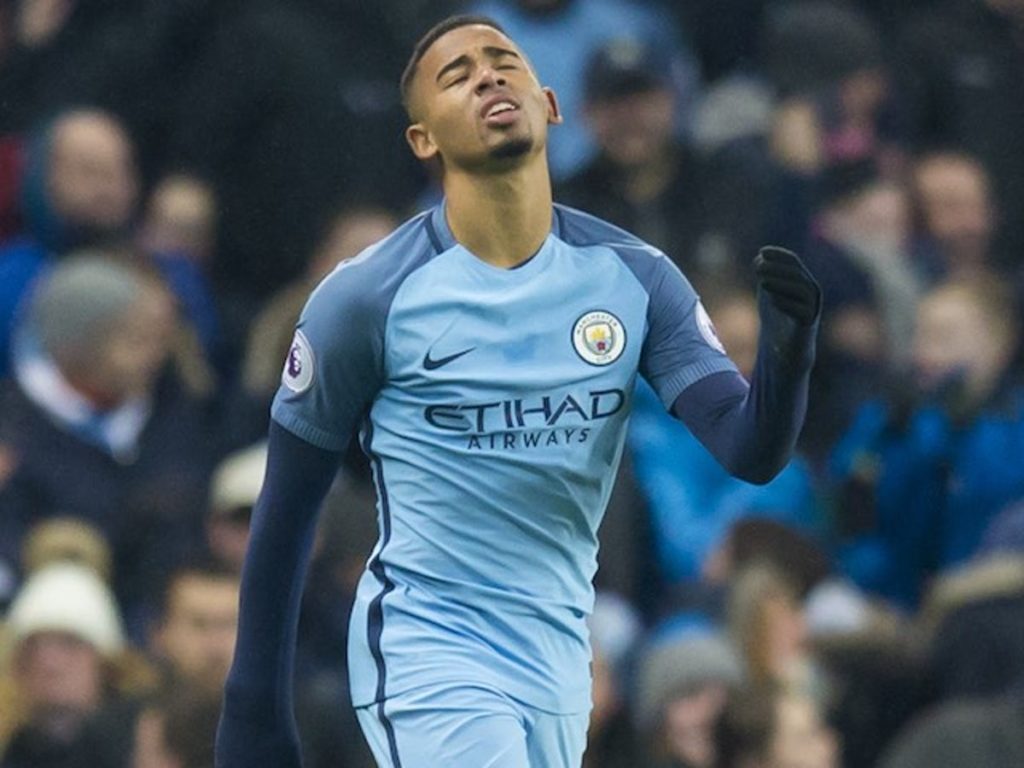 Jesus might as well ask for a transfer from Manchester City to revive his career as a first-choice striker and PSG will be the ideal place. (Image Courtesy: Premier League / Website)
Pochettino has seen Jesus play against him in the league and he would know a good deal about what the striker can bring to a side full of talent. The Neymar factor too, cannot be discounted and a change in scenery might be appealing for him to make the move and prove himself elsewhere.
BUDGET OPTION – MOISE KEAN
Moise Kean was breath of fresh air in Turin after breaking through from the Juventus academy in 2016. Kean surprised everyone after moving to Everton in 2019 for a reported €28 million. But the move to Merseyside hasn't worked out for the Italian as expected, as he managed only two goals in 33 appearances in the first season.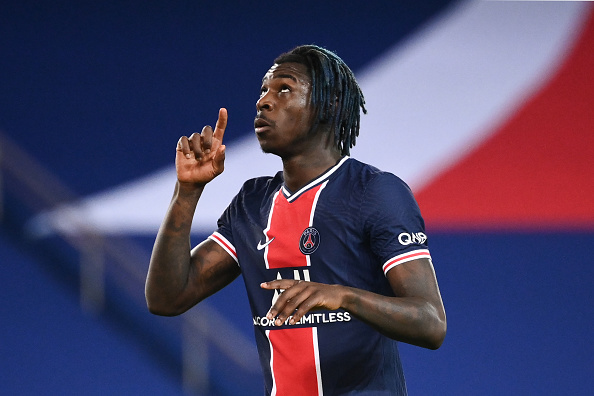 Kean had been brilliant for PSG during his loan last season and will be a good fit in the attack if the transfer happens. (Image Courtesy: Ligue 1 / Twitter)
He again surprised everyone with his move to PSG on loan for the 2020-21 but to his advantage, the move turned out to be a successful one as he was able to rekindle his career at the Parisian club after scoring 17 goals in just 2,400 minutes over the 41 matches, he appeared in.
Moise Kean has liked a post on PSG Fan account saying "FREE KEAN"…. 😑 pic.twitter.com/27xdLTOJrt

— E V E R T O N. (@evertonhub) July 16, 2021
He is a more likely option for the French giants than Jesus, as they like the look of him alongside Neymar and Kylian Mbappe in the attack. With the Goodison Park outfit only looking for a sale and not a loan, Kean's value is around €35 million and that price might not be a problem for the club.
FTB'S QUIRKY OPTION – CRISTIANO RONALDO
This is as quirky as it gets. Paris Saint-Germain can sign anyone in the world and who better than Cristiano Ronaldo as the focal point of an attack consisting of Neymar and Mbappe. The Portuguese superstar, who is the joint top-scorer in international football and Champions League will enter the final year of his four-year contract with Juventus this season and the Old Lady will most likely want to cash in on the 37-year-old.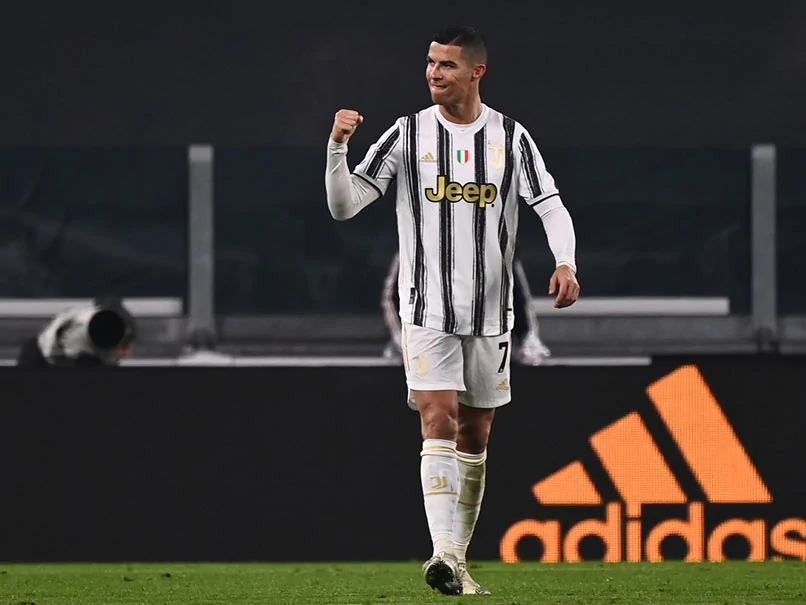 Ronaldo is still at the top of his game even after turning 37 this year and a transfer to PSG might see them lift that elusive Champions League title. (Image Courtesy: Juventus / Twitter)
With the Turin club being a long-time admirer of Mauro Icardi, the Parisien club can look to offload the Argentine, who has had some poor seasons during his time in the French capital, for Ronaldo, who is still at the top of the game and might continue for another two or three seasons.